The 6th Ranger Training Battalion is hosting an Open House on Saturday, May 20, 2023, from 10:30 am to 3:00 pm at Camp James E. Rudder on Eglin Air Force Base.
This unique event offers a glimpse into the exciting world of the U.S. Army Rangers and promises a day full of adventure, entertainment, and education for the entire family.
Throughout the day, there will be a variety of exciting demonstrations, including an MC-6 Jump, Parachute Display, UH-60 Display, and Combative Demo, showcasing the Rangers' unique skills and training. Attendees will also have the opportunity to test their own abilities by participating in skill tests such as Tomahawk throwing, Grenade Toss, and the ever-popular Race the Ranger challenge.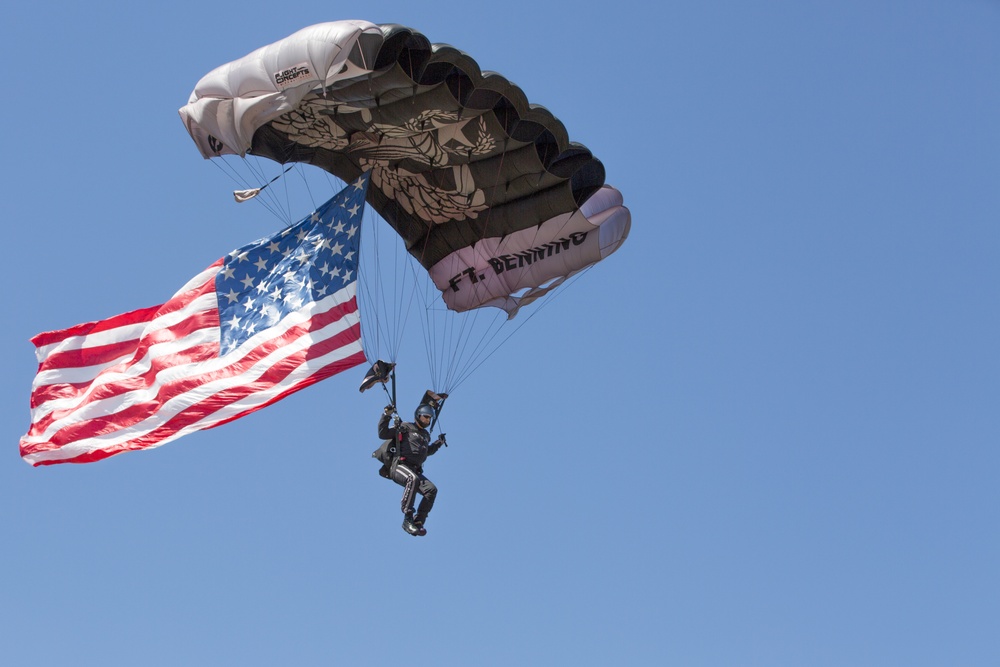 The "Race the Ranger Run" will take participants on a journey through the backwoods of the Gulf Coast. The scenic point-to-point course begins at Camp James E. Rudder and takes runners down the famed "Rudder Mile," a trail that has been utilized by Ranger Instructors for decades.
The race will wind its way past training areas where Ranger students have patrolled in pursuit of the coveted Ranger Tab, past the notorious Prisoner's Pond, and ultimately finish back at the camp next to the old Ranger Water Tower. To register for the Race the Ranger Run, click here.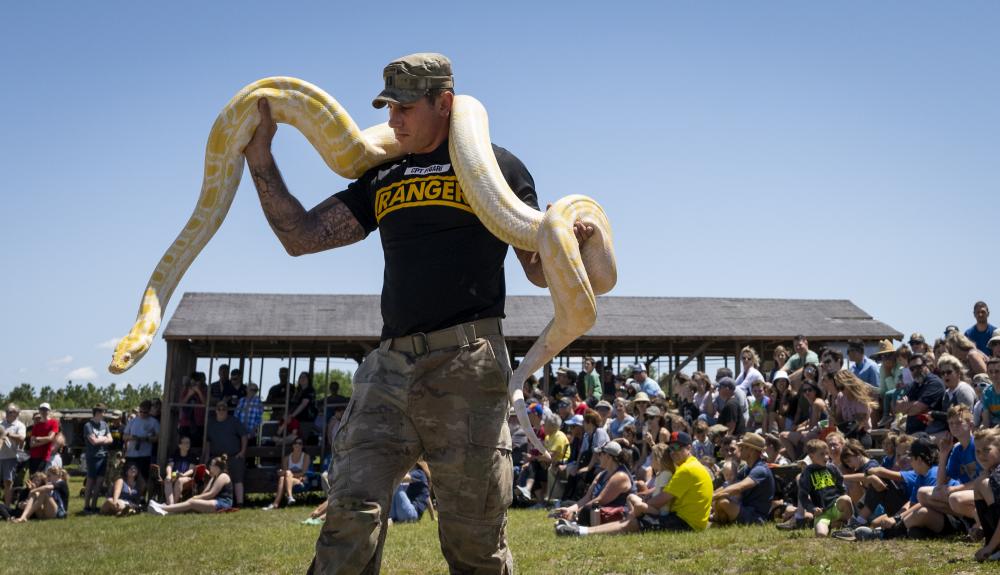 For those interested in learning more about the life of a Ranger, the Open House will feature informative displays and interactive exhibits. These include Medics, Boathouse, Dive, and "A Day in the Life of a Ranger" presentations.
The Weapons Display and Demo, RIA/FRIES (HHC), and the Fire Station Display are bound to captivate visitors of all ages.
In addition to the military demonstrations and skill tests, the event will also host a Car Show, with a stunning array of vehicles on display. To register your vehicle for the Swamp Ranger Car Show, click here.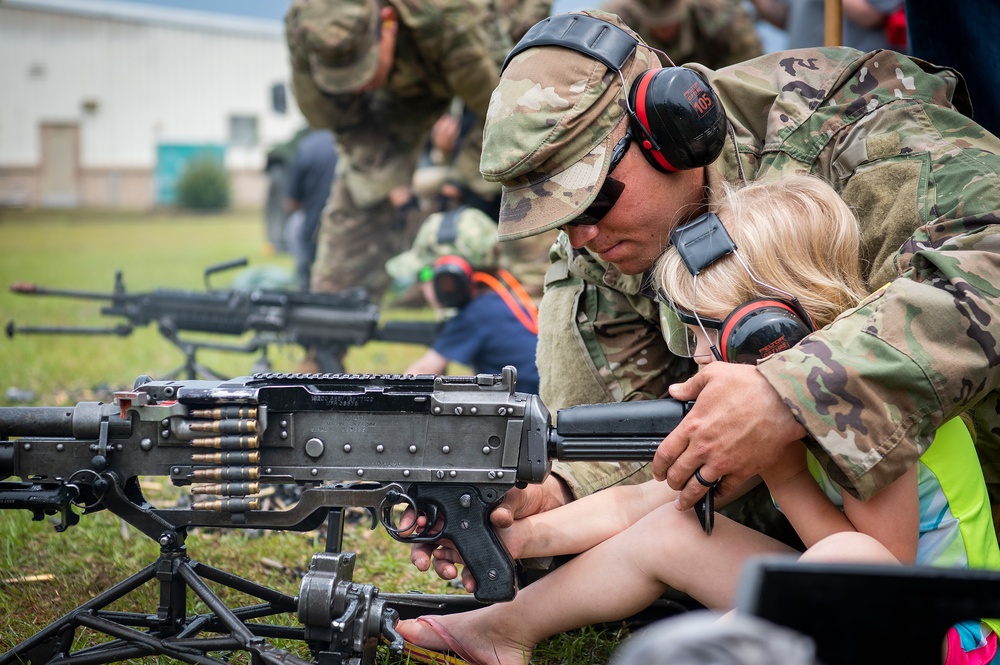 The Open House will cater to families with a variety of entertainment options, such as food vendors, face painting, music, speakers, and a Reptile Show to keep everyone engaged and entertained.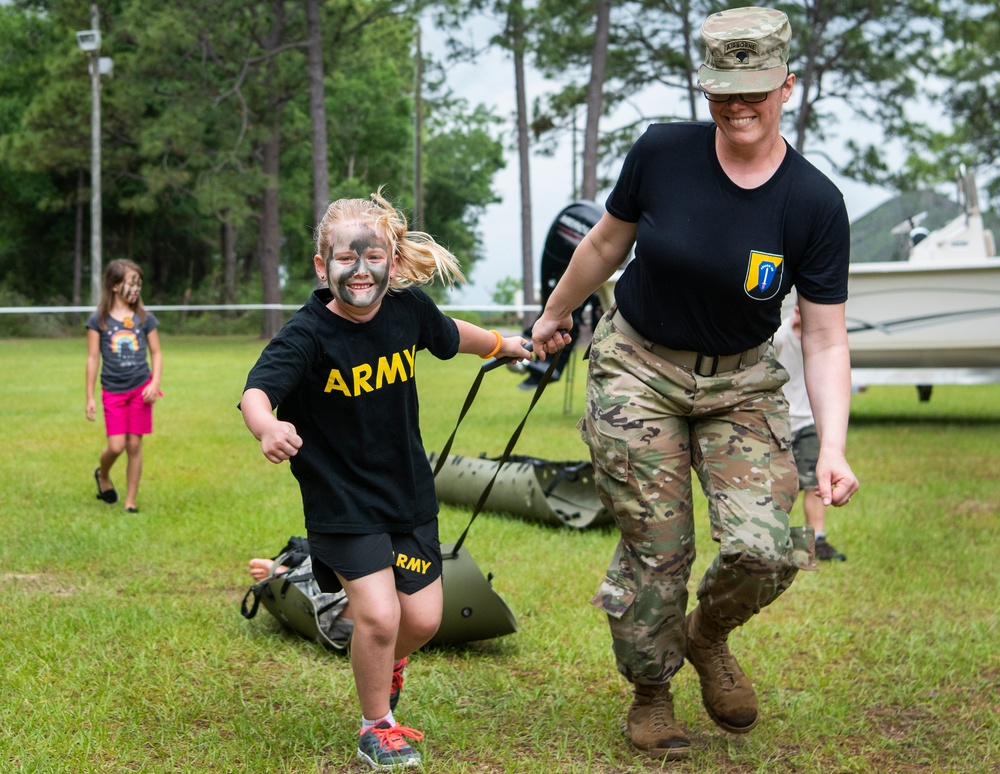 The 6th Ranger Training Battalion's Open House is a rare opportunity for the public to witness and experience firsthand the world of the U.S. Army Rangers. With a perfect blend of thrilling events, educational displays, and family-friendly activities, this event is sure to be an unforgettable day for all who attend.
Don't miss your chance to be a part of this event on Saturday, May 20, 2023, at Camp James E. Rudder on Eglin Air Force Base.