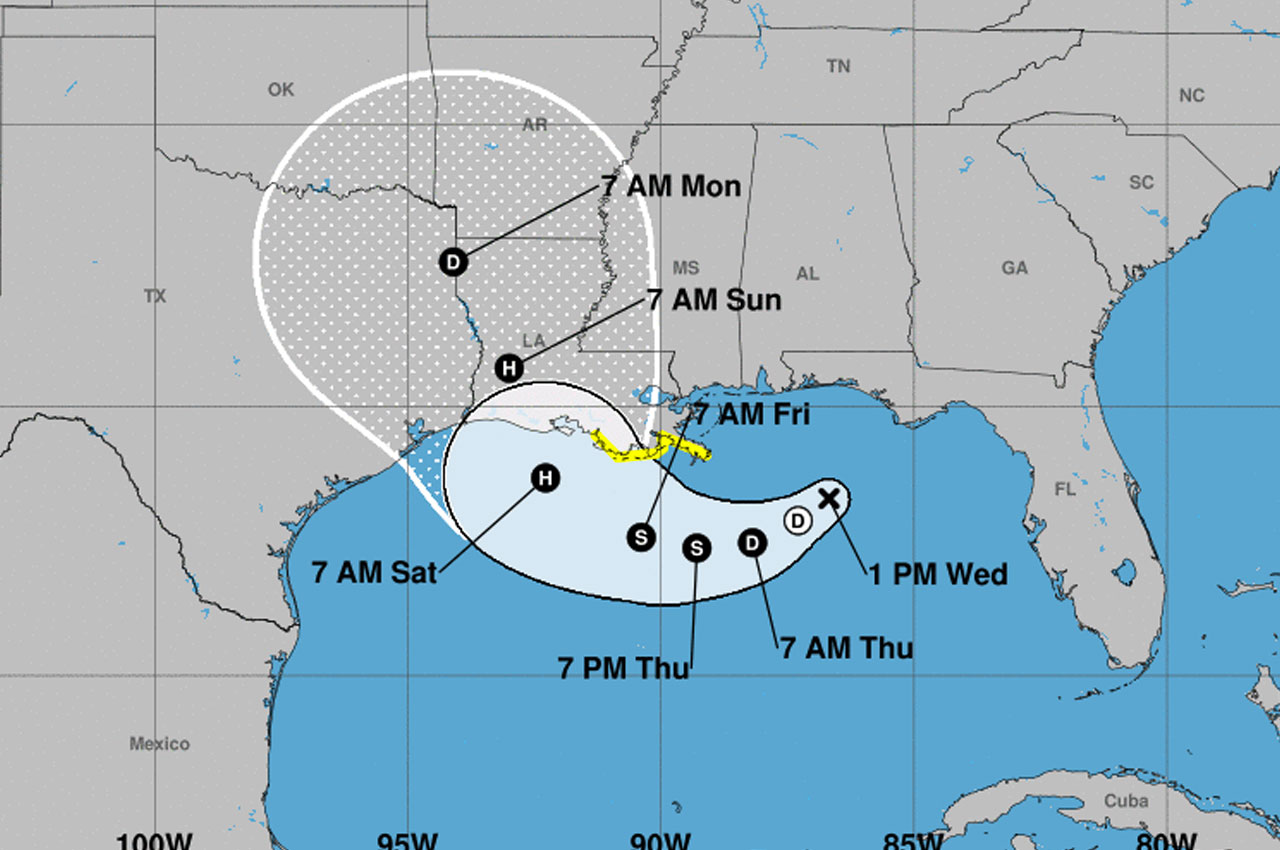 The Okaloosa County Commissioner's Facebook page released the following information as of 12pm on 7/10/19:
Summary: Okaloosa County is not in the direct path of this storm, but we can expect some inclement weather from this storm.
The center of Invest 92 is currently 200 miles South of Destin, Florida, tracking S-SW at 8MPH. Hurricane Hunters are scheduled to fly into the system this afternoon to gather further data. The current guidance envelope places Okaloosa County at 10% or less chance of receiving tropical storm force winds of 30-35MPH.
No watches are expected for the area at this time. We can expect a few inches of rain (heavier toward the Pensacola area), minimal coastal flooding (only if the storm tracks on the Easter portion of the guidance envelope) and heavy rip currents. Tornadic spin-ups are possible in thunderstorms associated in the outer bands, heavier risk toward Pensacola, but not 0-risk in our area.
Based on this advisory, Okaloosa County will not be under a Tropical Storm or Storm Surge Watch. These will begin West of the Mississippi and Pearl Rivers respectively.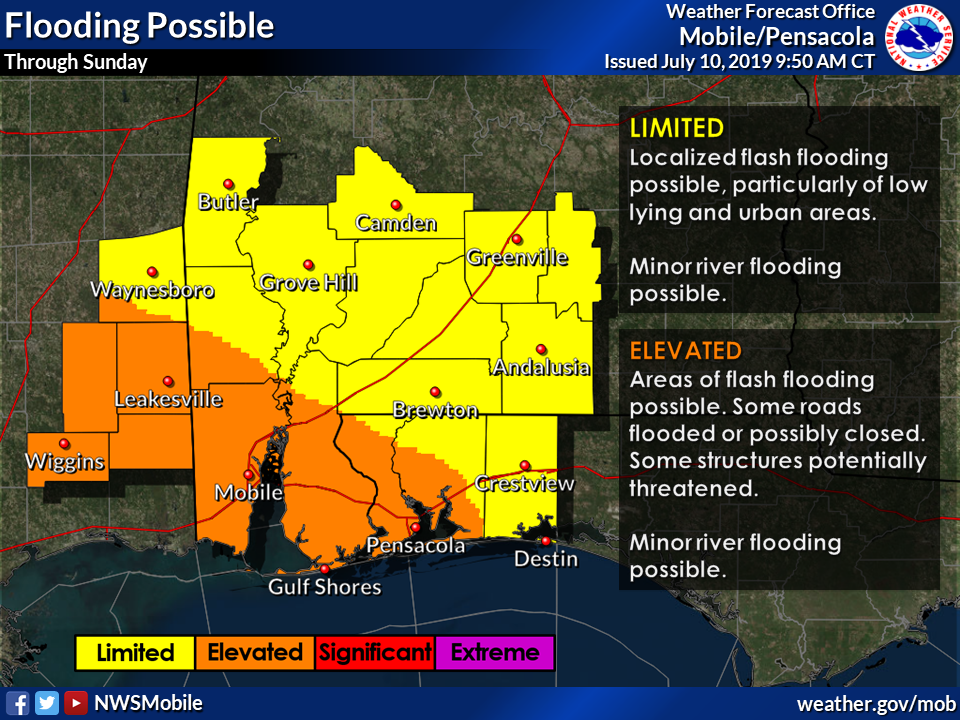 Invest 92 is expected to become a tropical depression late tonight or tomorrow. This afternoon may bring strong microburst thunderstorms to our area, as occurred yesterday and the day prior and winds will become SE. Tomorrow the low center will West of our longitude but the system will be gaining strength.
This places Okaloosa County on the Northeast quadrant of the system which will produce heavy rain, high rip currents and possible tornadic spin-ups, especially toward the Pensacola area. The gustiest winds, heaviest rain and highest probability for tornadic activity will be West of Pensacola through Saturday evening, even as the storm gains latitude. The farther East the storm tracks in the guidance envelope, the more impact we will feel in our region.
What's important about that is that the storm is currently moving at 8MPH, but is projected to slow down to 3-4MPH. That means more time over water, more time to dump rain of affected areas. Our river gauges are good to go at the moment, but we will monitor. Next webinar at 11AM tomorrow unless the track changes, then 5PM this evening.