Imagine The Beatles playing in concert with a symphony orchestra…. That's what you'll get when the "Classical Mystery Tour" comes to Destin, Florida.
The "Classical Mystery Tour" has some of the greatest hits from The Beatles, and they will be performing live with Sinfonia Gulf Coast.
The four musicians in the Classical Mystery Tour look and sound just like The Beatles, but the Classical Mystery Tour is more than just a rock concert. The full show presents two dozen Beatles tunes sung, played, and performed exactly as they were written.
Attendees will hear "Penny Lane" with a live trumpet section.
Experience the beauty of "Yesterday" with an acoustic guitar and string quartet.
Enjoy the rock/classical blend on the hard edged "I Am the Walrus."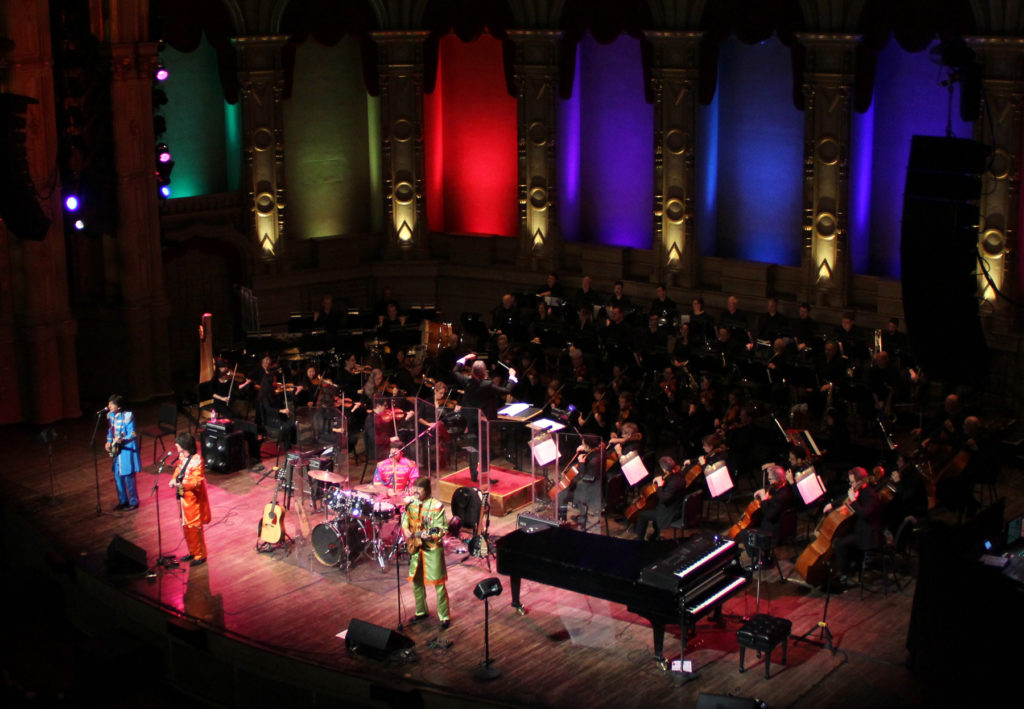 The tour will be at the Village Church in Destin on Saturday, November 13th, 2021 at 7:30pm.
Address: 101 Matthew Blvd, Destin, FL 32541
Tickets: $29.50 Choice Seating Balcony | $45 Preferred Seating | $55 Premiere Seating
Tickets available for purchase here: https://bit.ly/SGCseason16