On Thursday morning, Fort Walton Beach native Bryan Jones officially announced his candidacy for Florida's 1st Congressional District. But 19 years ago, as he was joining the Air Force, he never imagined he would be running for office. 
Jones is "a local boy", as he put it, having been born and raised in Fort Walton Beach. He attended Edwins Elementary, Bruner Middle School and Fort Walton Beach High School. It was at FWBHS that he met his now wife, Rachel.
Fifteen days after he turned 18, Jones went to the Air Force Academy, raised his right hand and swore an oath to defend and protect the constitution. Since then, he has served in the Air Force Special Operation Command as a pilot flying CV-22 Ospreys for the last 15 years.
This includes five combat deployments to Iraq, Afghanistan and Africa, and was awarded the Air Medal with Valor and the Joint Meritorious Service Medal for his exceptional leadership in combat.
And through all that, Jones says he and his family never lost sight of home.
"I've been stationed here at Hurlburt three times," he said. "We've moved nine times in 12 years all over the country, but three of those places have been luckily home for us. With our move in 2019, and with me coming off of active duty in the Air Force to serve active duty in the Florida Air National Guard, it has allowed us to move back into our home here in Destin."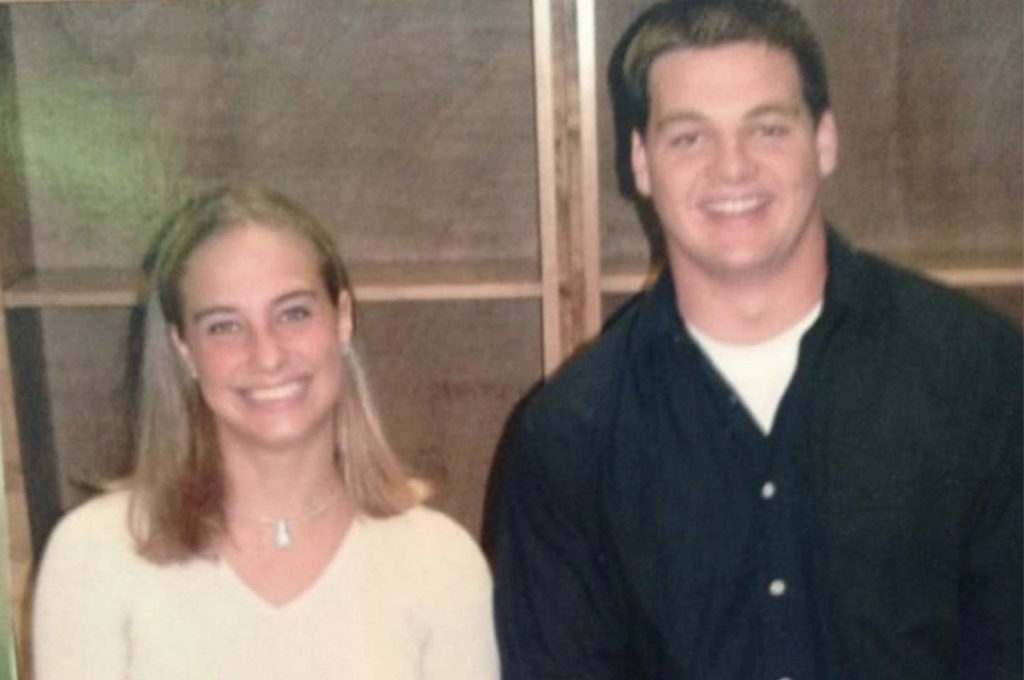 For the Jones Family, this is where they say they will raise their two daughters. Rachel has been a career-long educator, who was recently promoted to Vice Principal of Meigs Middle School. Bryan says that even though she has had great teaching opportunities everywhere they have moved, her heart was always in Okaloosa County. 
"Every time we would get stationed back here and then have to leave, it was tough to leave our family and friends," said Jones. "So now we're happy to be here forever."
They are also small business owners operating CrossFit Destin.
"I was very fortunate for the opportunities I had growing up in this local area and I want to be able to provide the same thing to our family," he said.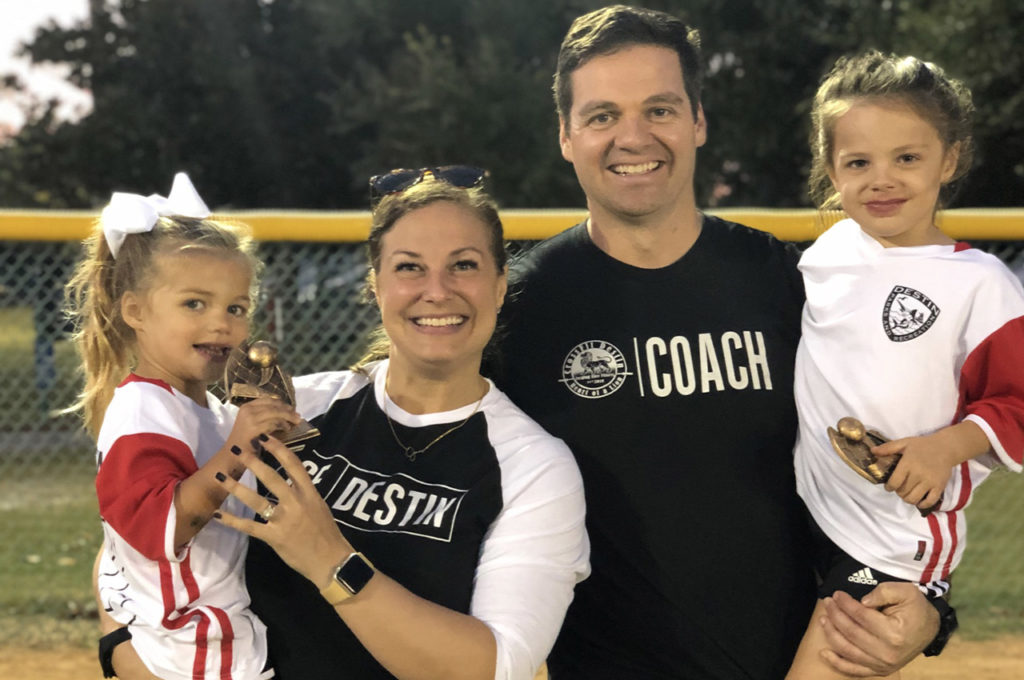 Jones admits that jumping into politics wasn't something that he ever aspired to do, however, he does view it as an extension of what he's been doing in the military for 19 years.
"There's too many people that aspire to be politicians and not to be public servants," he said. "I view public service as one of the most noble callings and something I've devoted my adult life to."
Jones says that prior to his most recent assignment in Florida, he worked on the Legislative Affairs team for United States Special Operations Command in Washington D.C.
"I had firsthand interaction on The Hill on a daily basis, meeting with congressmen and women and it really opened my eyes to the ability to effect positive change," Jones said. "It really lies there in that building and I was disappointed with what I saw."
Jones is fully aware of the challenges ahead of him. The Congressional Seat he's campaigning for is currently occupied by Congressman Matt Gaetz. While Congressman Gaetz hinted earlier in the year of possibly not seeking re-election, nothing has been confirmed yet.
"I like a challenge," said Jones confidently. "I like when people tell me that it's either going to be too hard or it's something that can't be done. My whole life I've been told that. A lot of the hardest things in life are the things that you value and treasure the most."
Jones has never run for office before but feels like that's what separates him from career politicians. 
"I don't think our Founding Fathers ever envisioned politics to be a career," continued Jones. "They should be business owners. They should be veterans. They should be teachers and educators. I just see too much grandstanding and too many people that are doing it for selfish reasons that ultimately are not serving the greater good."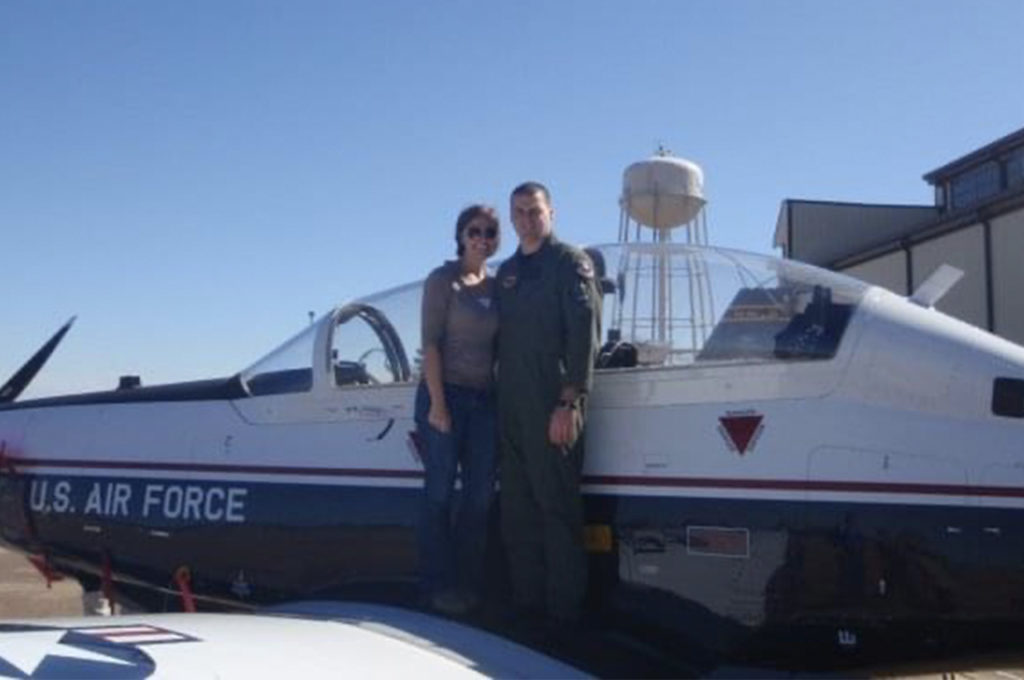 As for the greater good, Jones has already identified some issues that he's most passionate about:
The military
Veteran Affairs
Education
"District 1 in Florida has more veterans and military than any other congressional district in the United States," said Jones. "That's 435 congressional districts. We are number one. One-in-six people in this district are veterans themselves but it's probably closer to one-in-three when you consider the spouses, the children, the parents, the grandparents, etc. Because a calling to serve in the military is not just a calling on the service member. It's a calling on the entire family."
Jones says that even as he transitioned from active duty into the Guard, and now into a part-time status, he has personally encountered the VA Administration and the "loopholes", as he describes them.
"The last time that we had a veteran represent this district was 1995.  I think it's time that a veteran represents this district," he said. 
For Jones, he believes in:
Lowering taxes
A free market
Less government interference
"I'm a conservative and I think we need to go back to the principles and values that made this country great," he said.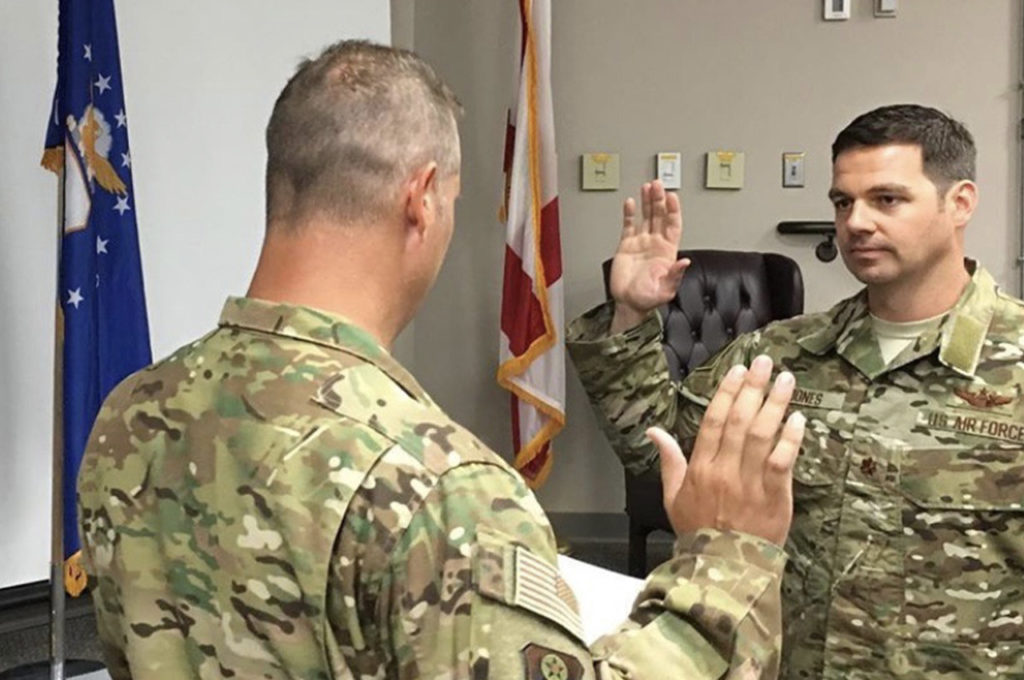 Today, Jones will officially kick-off his 10-month campaign trail by participating in Pensacola's Veteran's Day Parade followed by a CrossFit Hero WOD at his gym in Destin.
"I'm going to be anywhere and everywhere that people want me to be," said Jones. "I'm going to be knocking on doors. I'm going to be going to cafes and lunches and having coffee with folks and just hearing what their issues are and getting to know them."
For more information on Bryan Jones, visit BryanJonesforCongress.com.