After a rainy Monday afternoon, the Choctawhatchee High School Indians clinched a decisive victory over the Stanton Blue Devils to become the Flag Football Regional Champs with a final score of 31-13.
This win propels the Indians forward into the state semifinals, where they'll face the formidable Edison team from Miami.
The Indians started strong, ending the first quarter with a 13-0 lead. By halftime, the score was 25-7, and the Indians didn't let up, with the third quarter closing at 31-7. Despite a late surge from the Blue Devils, the final score remained 31-13.
The Indians' offense was led by freshman quarterback Diaris Morales, who completed 12 of 23 passes for 289 yards. She also scored a touchdown while rushing for 29 yards on four carries.
Morales' top target was junior wide receiver Morgan Grace, who caught six passes for an impressive 147 yards and three touchdowns.
Junior Lauren Bage contributed as well to the win, with one touchdown reception and 18 yards rushing.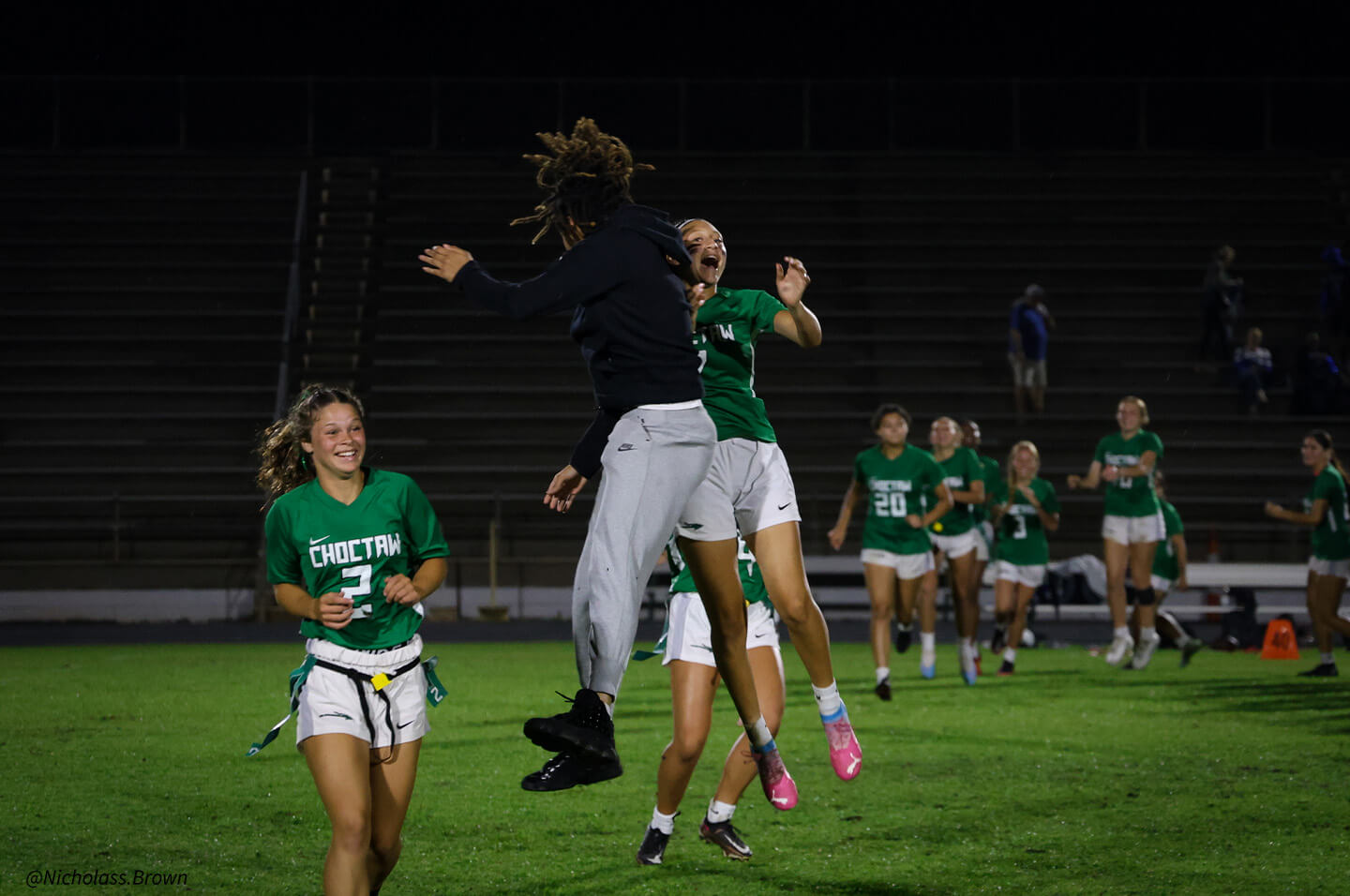 Senior Kaitlyn Eisenberg also made a noteworthy impact in Monday night's victory, leaving her mark on both offense and defense.
As a wide receiver, Eisenberg contributed to the Indians' dynamic offense with a crucial 49-yard reception. Her ability to stretch the field and exploit the Blue Devils' defense provided the Indians with more scoring opportunities and helped to maintain their lead.
Eisenberg also played an essential role on the defensive side, where she recorded six total tackles.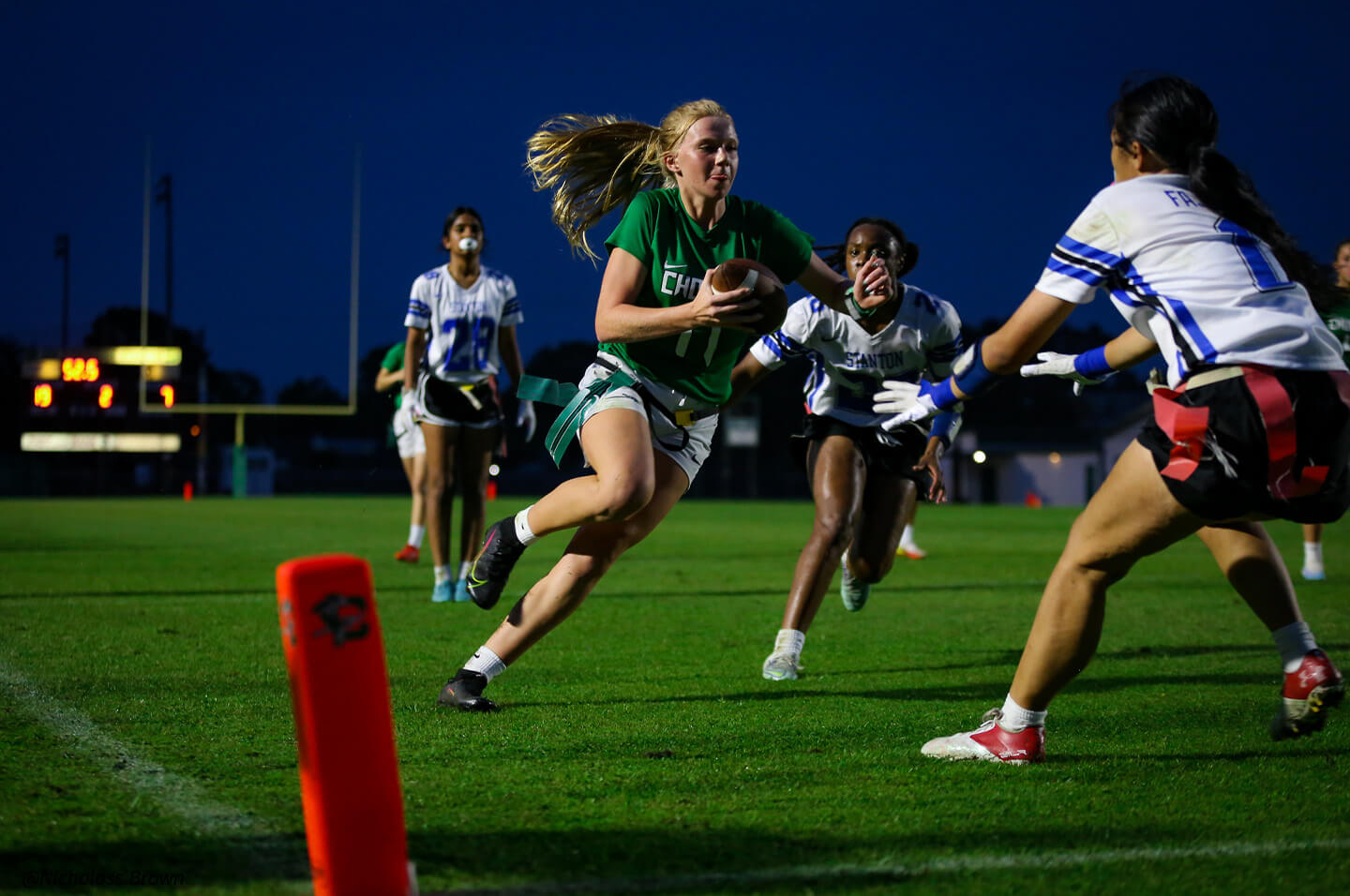 Khamauri Hardy, a freshman on the Indians roster, had an impressive game. On offense, Hardy exhibited her playmaking ability as a wide receiver, securing two receptions for an impressive 56 yards.
Defensively, Hardy shined as a key component of the Indians' stifling strategy with five total tackles. She also notched a crucial interception, returning it for 6 yards and halting the Blue Devils' momentum.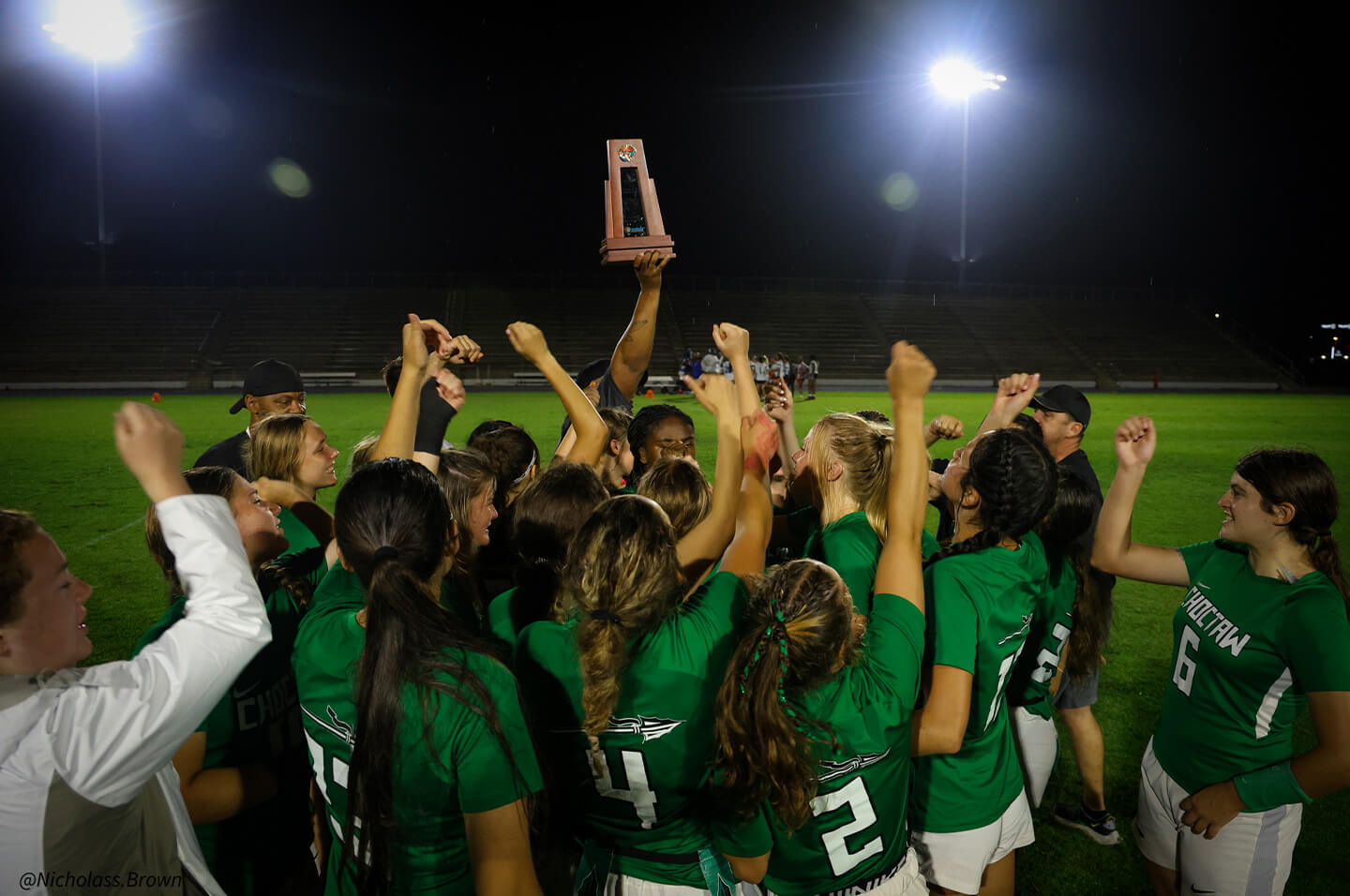 More on the defensive side, junior junior defensive powerhouse Trinity Thomas racked up seven total tackles and two sacks, stifling the Blue Devils' offensive attempts. Sophomore Ariana Gonzalez also made her presence known, contributing one sack, while freshman Khamauri Hardy notched an interception and five total tackles.
The Choctawhatchee Indians' well-rounded performance, highlighted by their strong offense and tenacious defense, secured them a spot in the state semifinals.
The Indians will now face Edison (Miami, FL) in an away game at Mandarin High School in Jacksonville, FL on Friday, May 12 at 6:30 pm. With the Indians holding a 17-2 record and Edison at 18-1, the match promises to be a face-off that fans won't want to miss.