On January 15, 2023, the Okaloosa Coastal Resource Team successfully deployed the vessel MANTA off the coast of Destin-Fort Walton Beach in Okaloosa County, Florida.
The artificial reef was deployed in 111ft of water, approximately 16 nautical miles southwest of Destin, inside the LAARS C permitted area.
But, the MANTA is not your ordinary artificial reef, it features a unique addition – a Jesus statue that was mounted to the vessel, now sitting at the bottom of the Gulf of Mexico.
The idea for this statue came from Glenn Camplejohn Jr., a member of the spearfishing club out of Ocean Springs, Mississippi called Deepwater Mafia.
Camplejohn explained, "we were coming up with ideas on what to deploy and I came across a Jesus statue over here in Ocean Springs. We purchased it and we were told that it was full of rebar and was stout."
However, things didn't go as planned. Camplejohn says that during the first attempted deployment, the crane operator snapped the Jesus statue at the ankles, causing it to shatter all over the deck of a boat.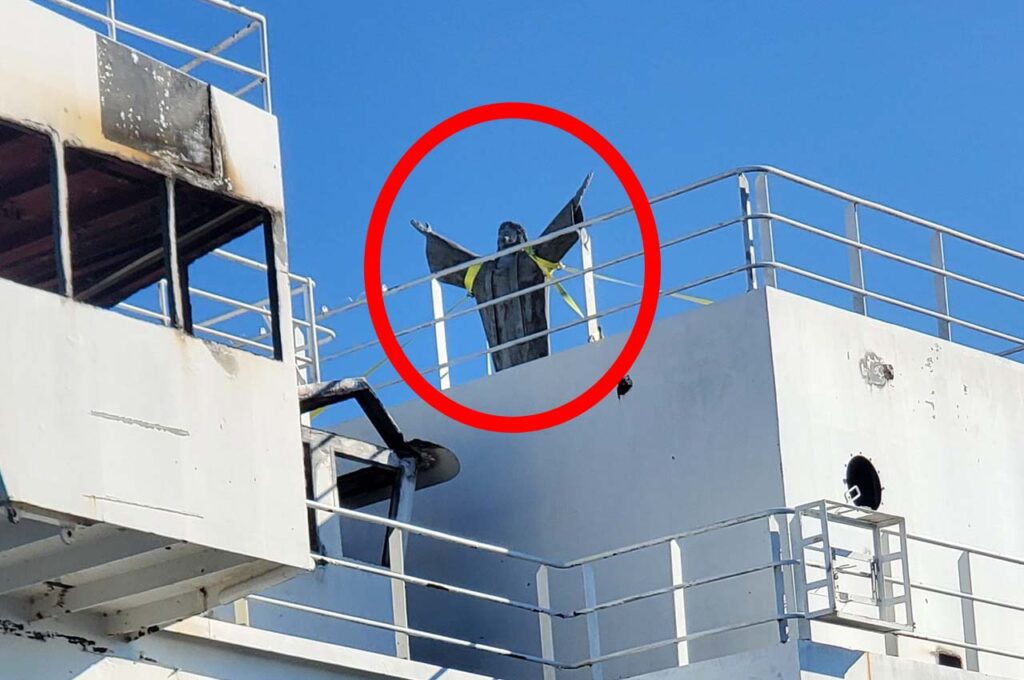 Determined to make it happen, Camplejohn decided to make a statue himself.
"I made the statue in my backyard," he says. "I have never made anything out of concrete in my life but I put plenty of rebar, mesh wire, and fiber cement into it to make it very stout."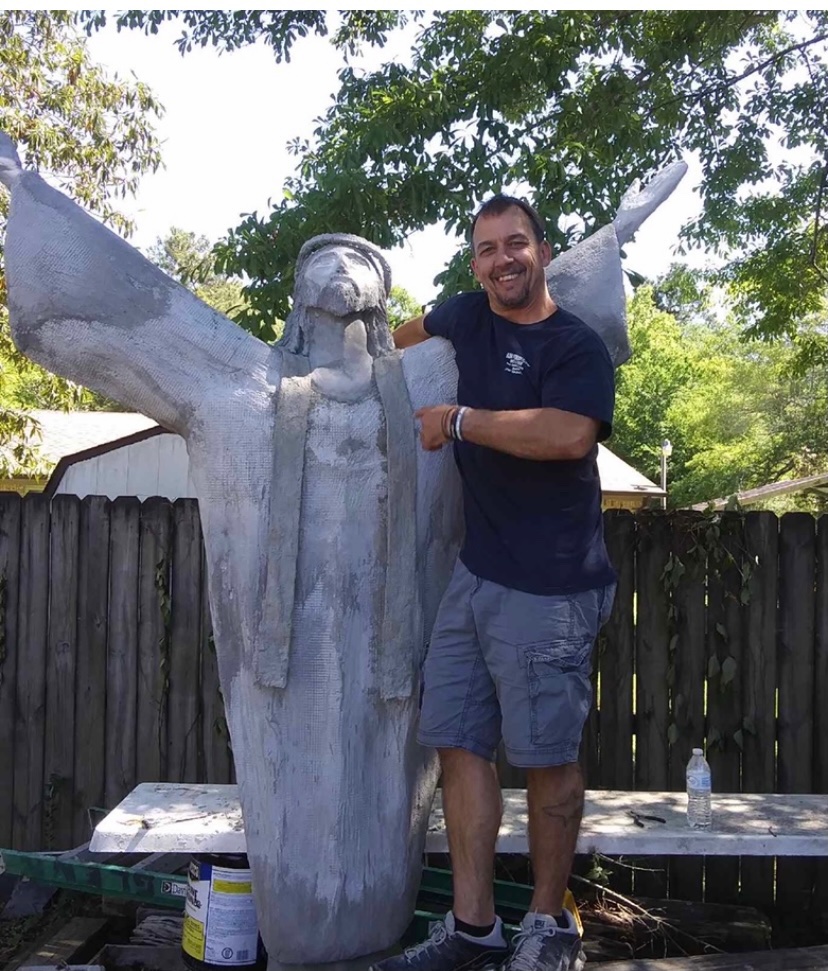 The statue is 3,200 pounds, 8.5 feet tall and took him 9 months to build. The inspiration for the statue came from Camplejohn's Miami, Florida roots.
"There's a statue of Jesus Christ at John Pennekamp Coral Reef State Park called Christ of the Deep and that's what gave me the idea for doing this."
The statue was meant to be deployed in Mississippi, however, it couldn't happen due to permits and location. That's when Okaloosa County Coastal Resource Manager Alex Fogg reached out to him with the opportunity to mount the statue to the MANTA.
Camplejohn immediately jumped on board and was able to transport his statue from Mississippi to Lafitte, Louisiana where the MANTA was docked. On Sunday, what he had been working toward since 2017 finally came to fruition and "Christ of the Gulf" became a reality.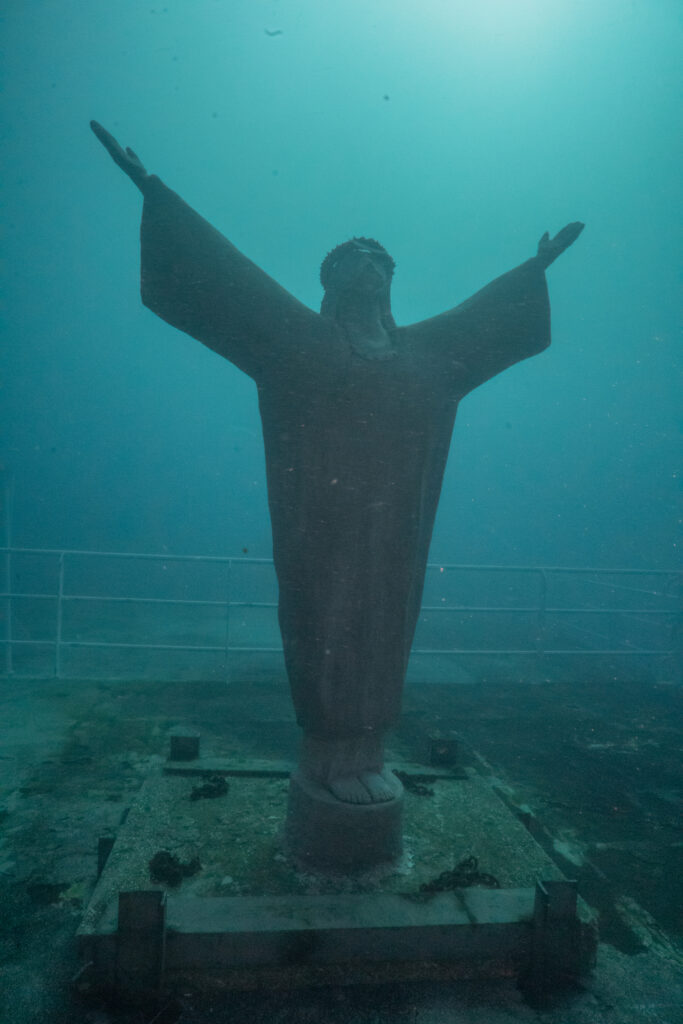 "I knew that being in Florida, the water is a lot clearer and it would just be a perfect spot," he said. "After all the downfalls, and all of the other places we tried to make it happen, I knew that this is where it was meant to be."
"I really wanted this statue to touch lives, to show people that Christ is here, He's in our hearts and He's everywhere we go," he added. "And now he's in the Gulf of Mexico. Building this statue has definitely changed my life and my family's life."