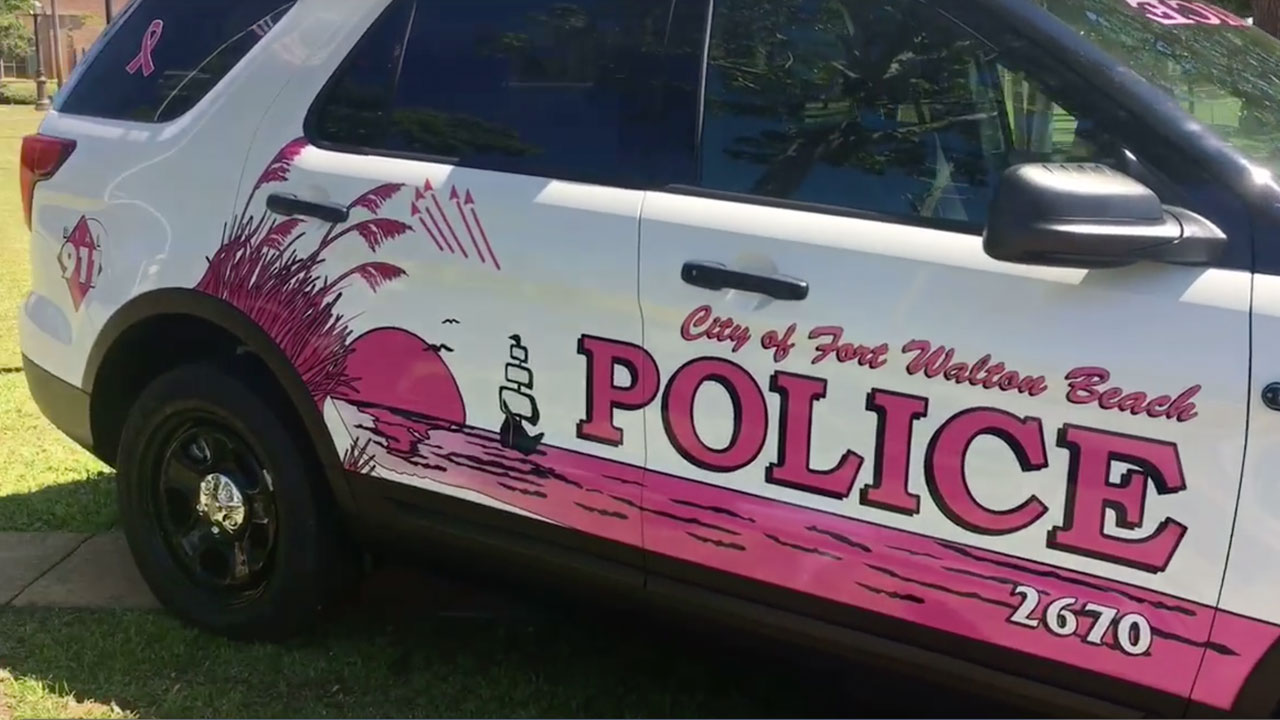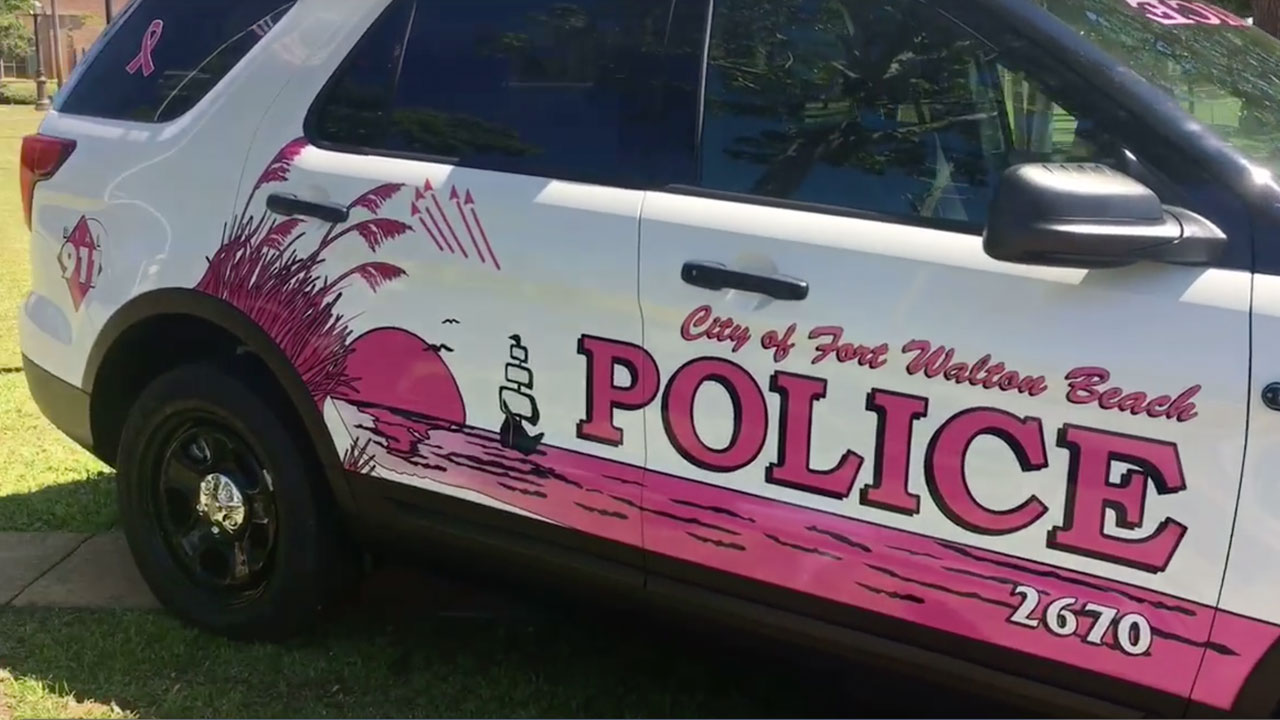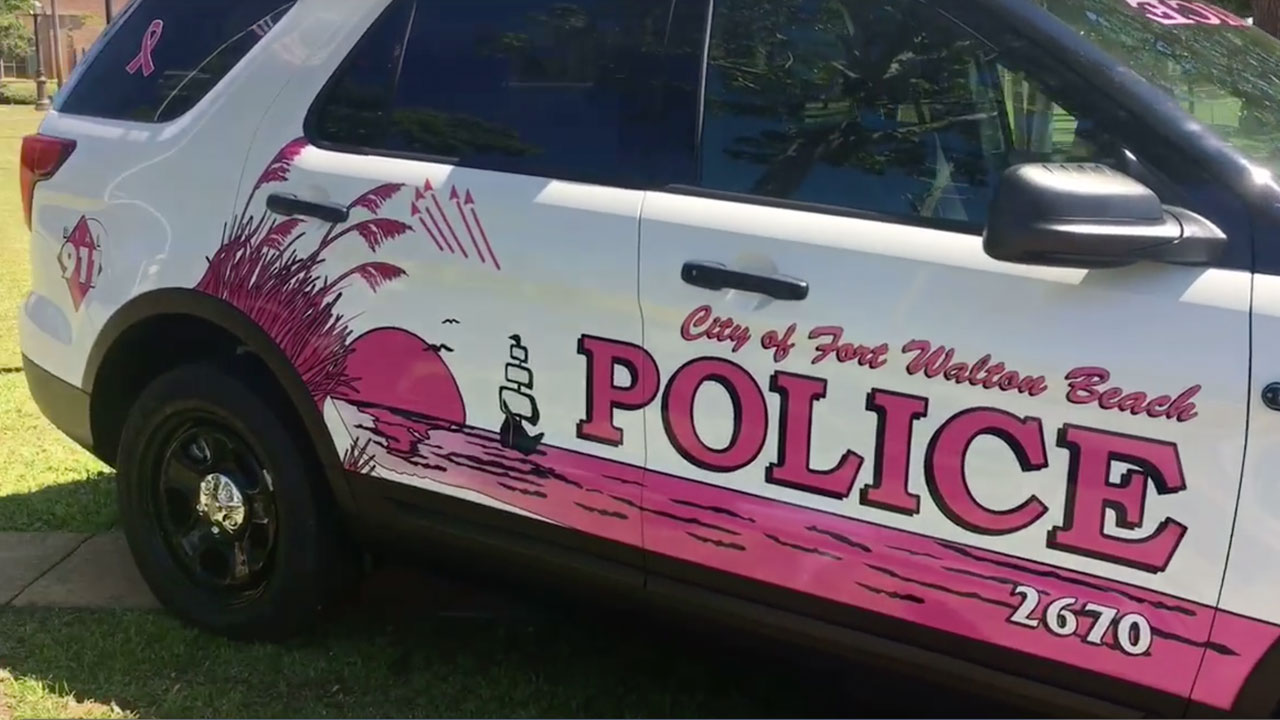 The City of Fort Walton Beach's Police Department just unveiled the new graphics on one of their older vehicles, opting to show their support for the fight against breast cancer.
In the video below, Fort Walton Beach Police Chief Ed Ryan explains the purpose:
Many, many in our community and across our nation are affected by breast cancer and other forms of cancer, and this is really our way of showing support for those survivors and those folks that going through this. And that we are in the fight with them and want them to know that they have our full support and commitment, and are wishing them the best.

We just wanted to show our support for the community…and that we are right there with them.