The proposed Cross Town Connector project would be new roadway in Destin extending from Benning Drive to Beach Drive. It was originally studied and designed to be a four-lane road.
On June 1, 2020, City Council discussed the reduction of the current proposed Cross Town Connector from a four-lane to a two-lane road section.
At the conclusion of the Council discussion, Staff was directed to proceed to obtain the redesign, new Scope of Work and quote for a two-lane road.
"Once this connection between Azalea Drive and Legion Drive is made, there will be a continuous alternative to US 98 from Stallman Ave to State Road 293," said Jessica Golema, Project Manager at Atkins.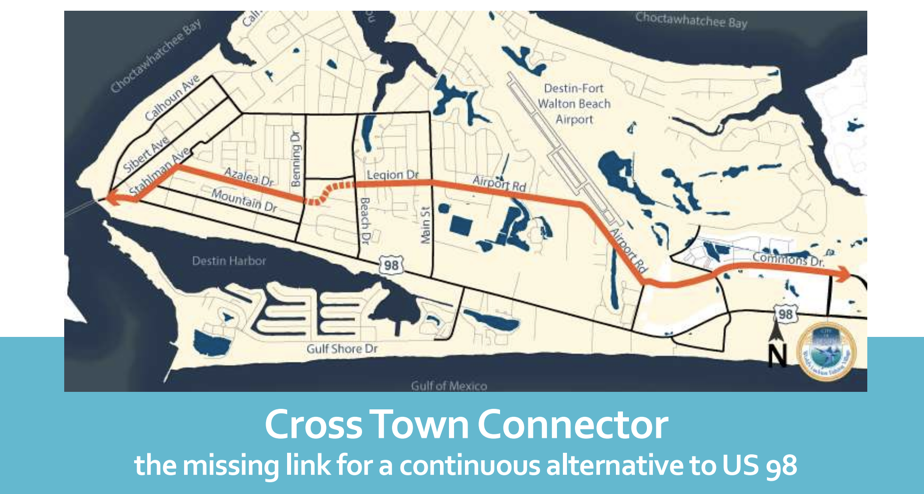 Specifically, the two-lane roadway design will encompass the following elements:
71' wide right-of-way
A two -11' wide lane separated (median) section with 4' wide bike lanes and two -10' wide multi-use trails
ROW acquisition of remaining parcels.
Major Development and Subdivision Applications to declare right-of-way and modify property lines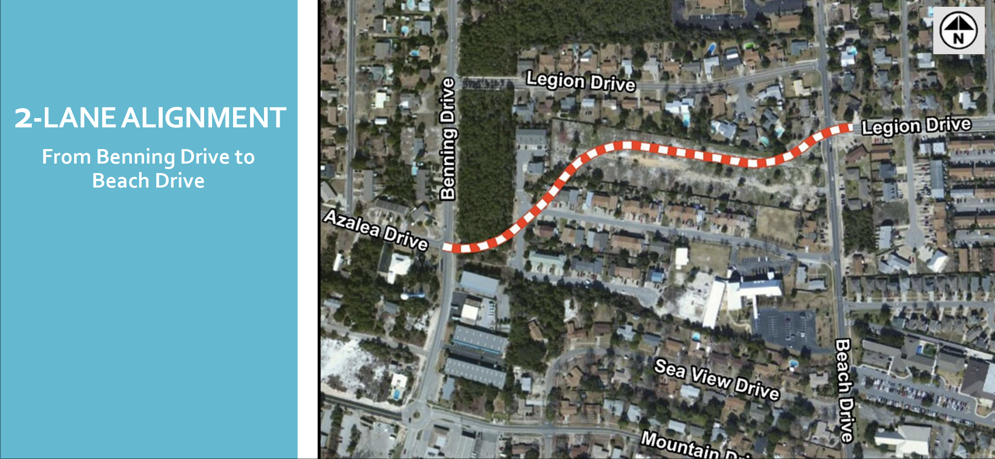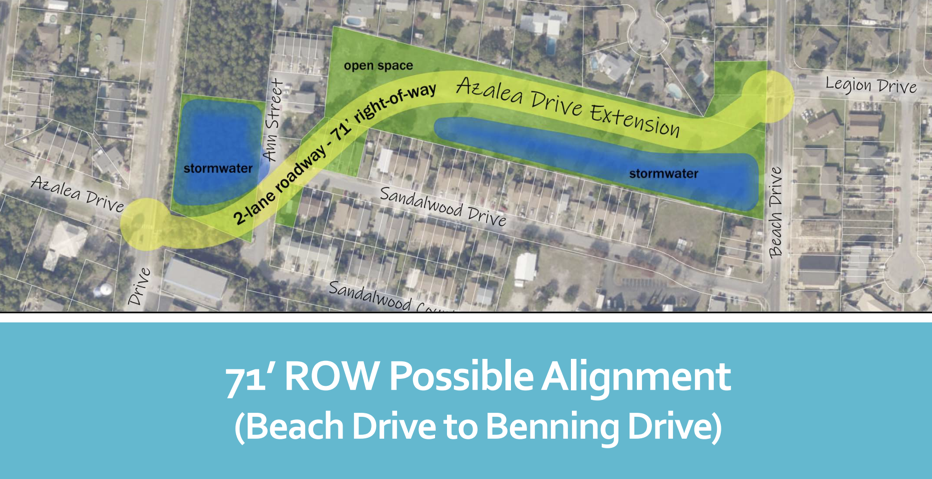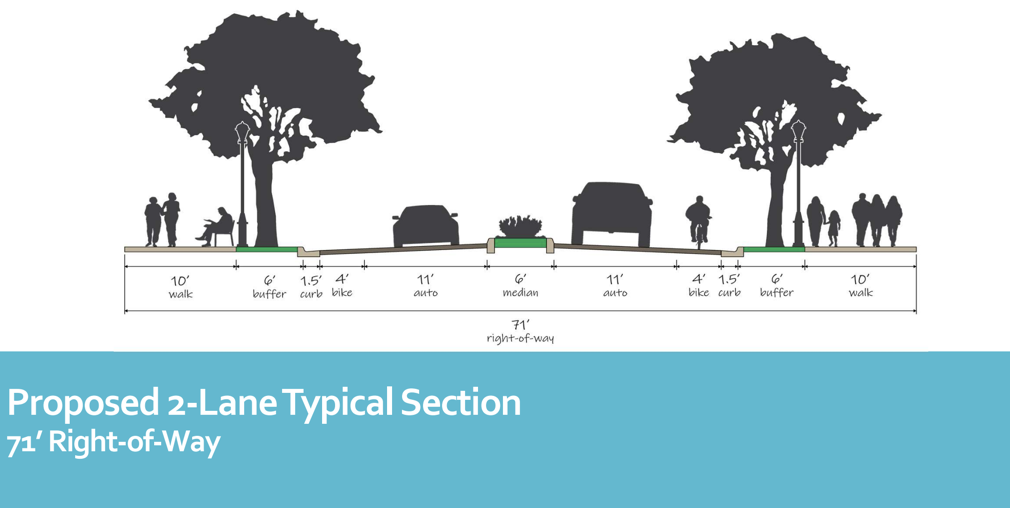 According to Golema, construction is currently slated to be funded through the Tourist Development Council but additional grants will be pursued to help with costs.