Designs by Donnie has grown quite the following due to his unique and extravagant custom furniture. Designs by Donnie takes pride in "giving new life to old wood one piece at a time" and the results do not disappoint. We had the opportunity to ask owner, Donnie Galli, a few questions and here's what we found out!
Who is Designs by Donnie?
"We are Donnie & Jennifer Galli, we call Destin home, which is where Designs by Donnie started in 2014. After being laid off during the holidays, the only thing that kept my mind sane was staying busy with my hands. I did what most men would do and began to test my skills inside of our garage while my wife was at work. I dismantled furniture so that I could understand how it was put together and started to create what I envisioned. Once Jennifer realized that I was onto something, she started to post my items for sale on Facebook and to our surprise each piece sold quickly. Locals then reached out requesting custom pieces and just like that, Designs by Donnie was born! Talk about turning a very dark time in my life into something that gave us hope for a brighter future!"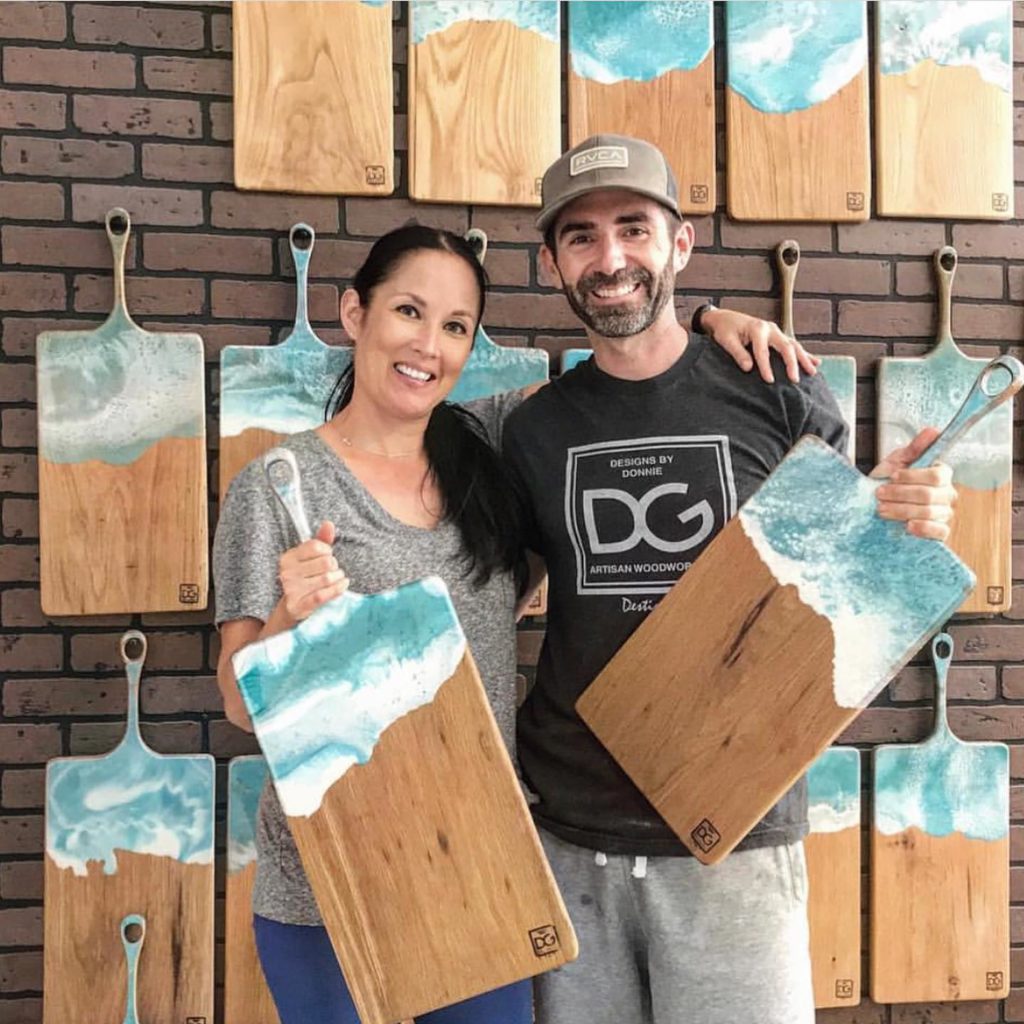 What makes Designs by Donnie so unique?
"I am an artist first, building furniture allowed me to apply my artistic abilities. I can see outside of the box and quite frankly, I am blessed to have a client base that allows me to get creative and build unique art in the form of furniture."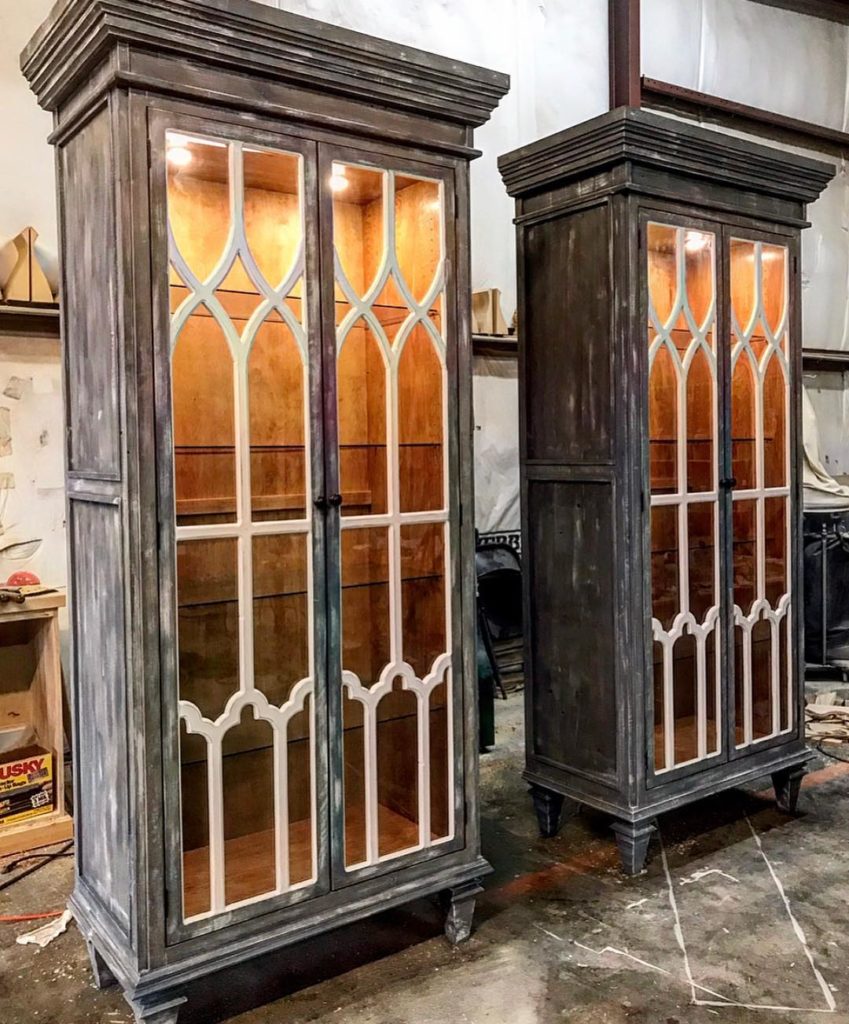 What is the craziest project you've ever worked on?
"This is easy, EVERY project is crazy! Every build is a first-timer since it's all custom to each persons request. I am challenged daily and I am always out of my comfort zone which I believe is why we continue to improve everyday."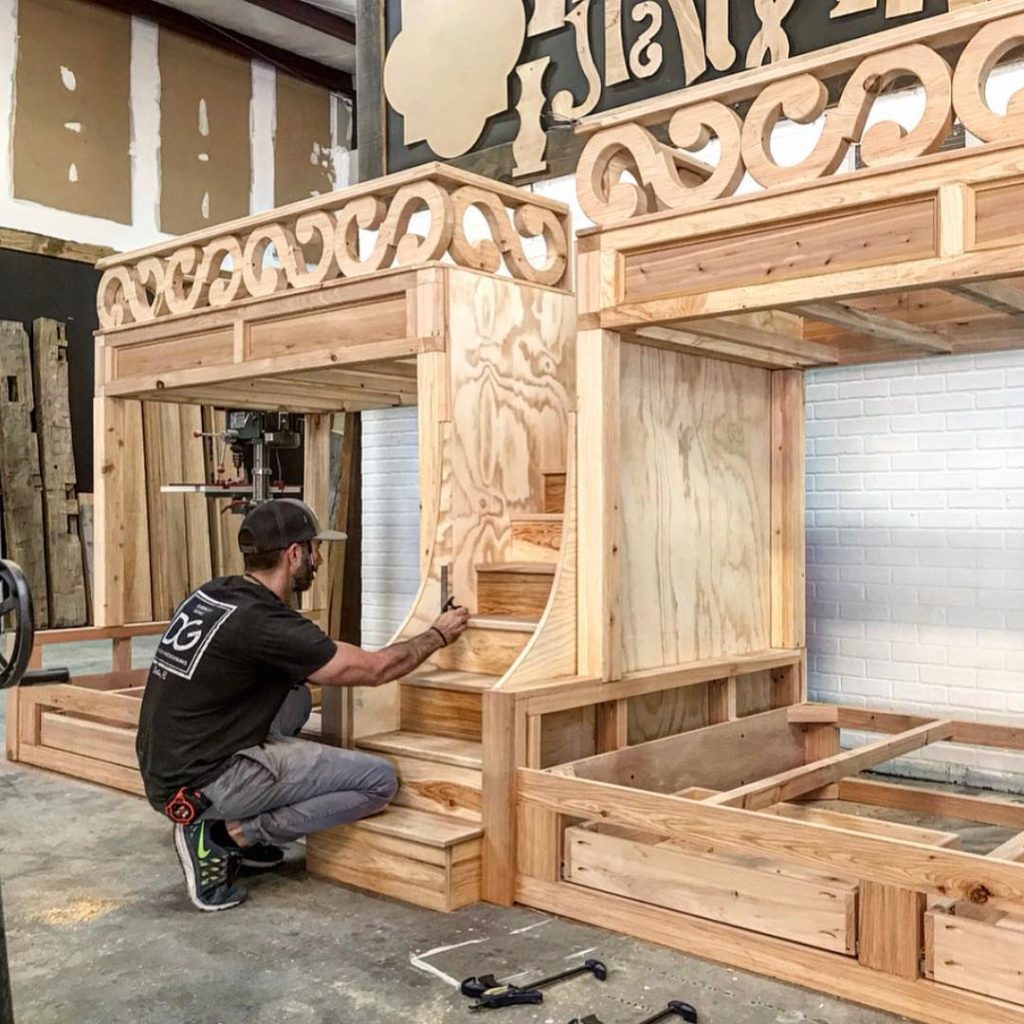 What do you feel is your biggest accomplishment?
"Supporting my family with the business is my biggest accomplishment. Every man takes pride in what they can do for their family and the fact that I am able to create something with my hands that people spend their hard earned money on, well that says a lot in my book!"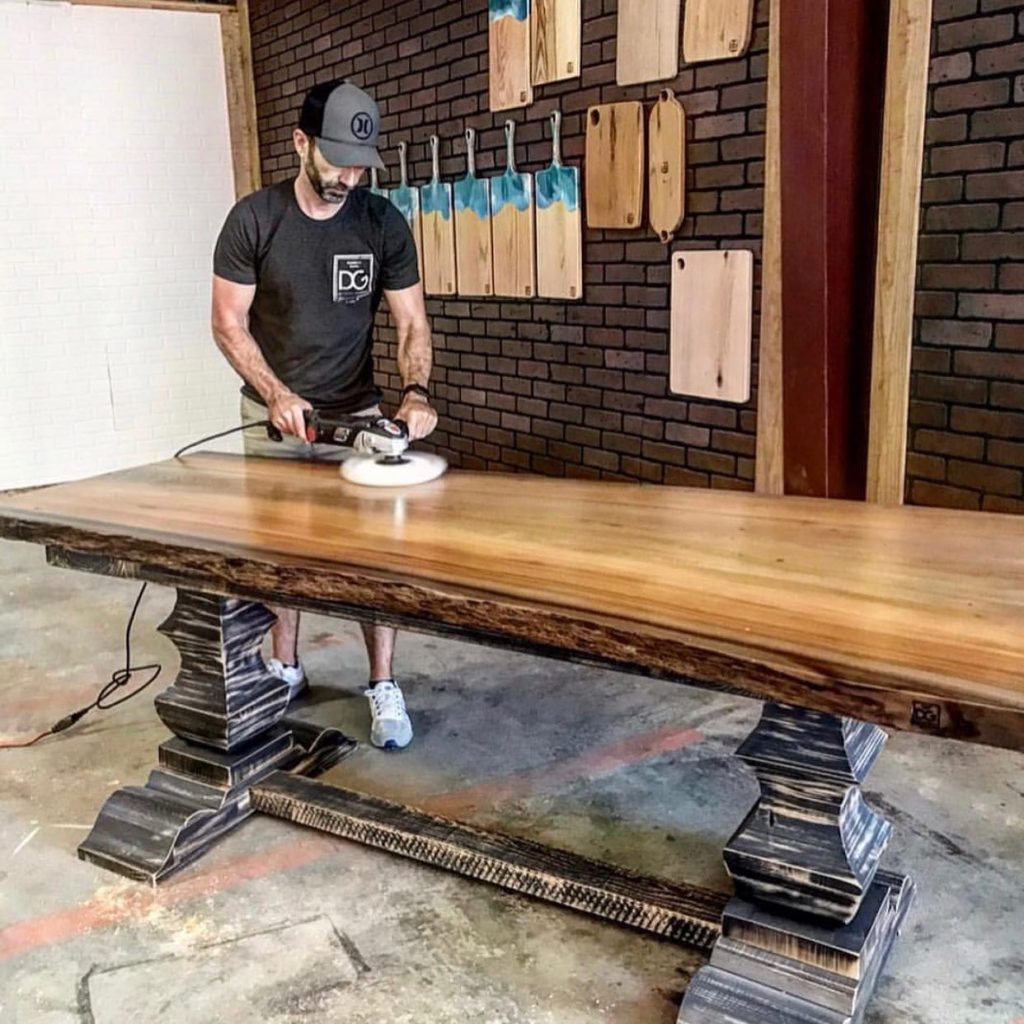 What else would you like people to know about your business?
"We want the readers, locals and clients (past and present) to know how grateful we are that you allowed my art into your home. You made a grown man's dream come to life and I will forever be indebted to you. Our brand has grown tremendously this year (thanks to our client and fan base), we have a few things brewing, but for now just know that you are the reason why many opportunities have been presented! To be continued…"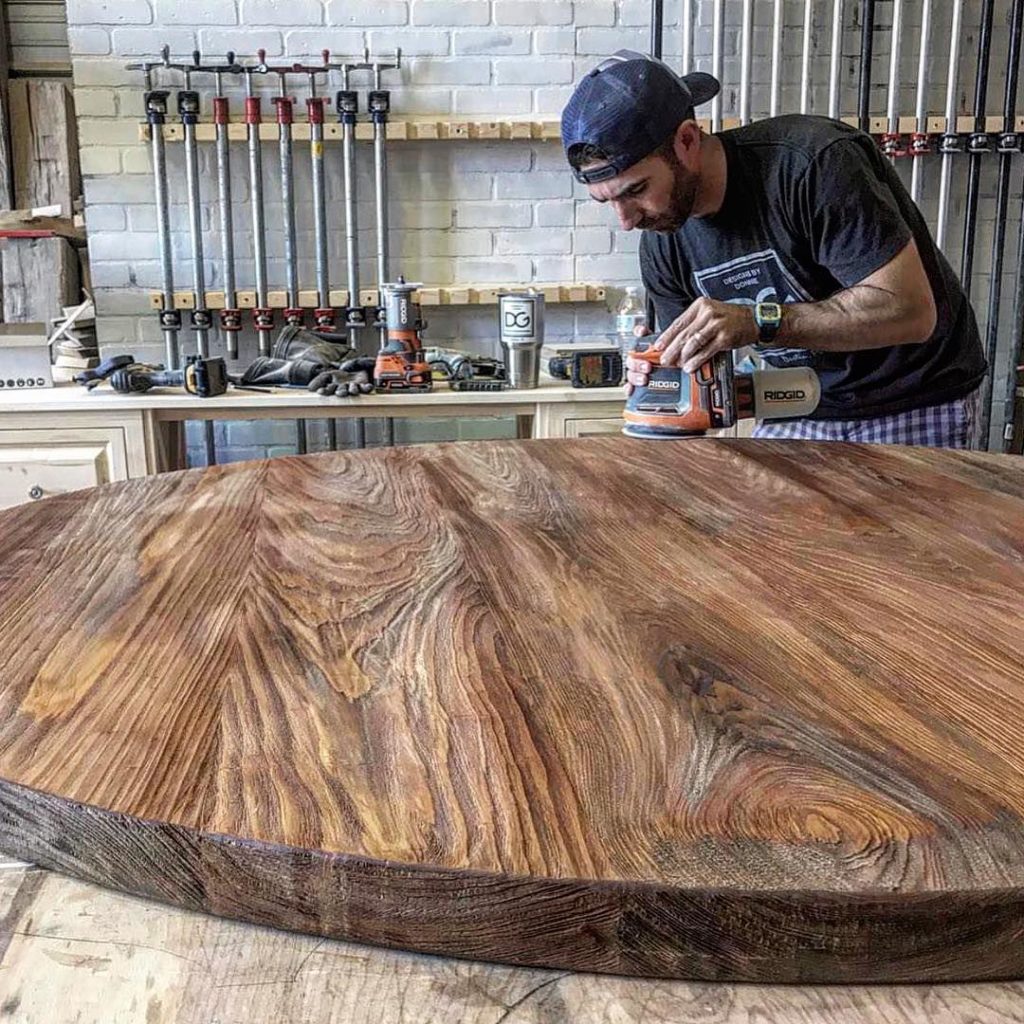 ---
Due to the demand of Designs by Donnie, everything is custom orders at the moment and since it's all built by Donnie, he has to be selective about which projects he takes on. If you're interested in a piece of custom furniture, you can reach out via Facebook for a quote!
In addition to custom furniture, Designs by Donnie also has an etsy shop featuring woodworking templates, along with an Ocean Board cutting board collection. That way everyone can have a small piece of the beautiful Emerald Coast in their home. Donnie also says that DIY plans are coming soon!
Be sure to follow along on Facebook and Instagram.
Have you heard of Designs by Donnie before?