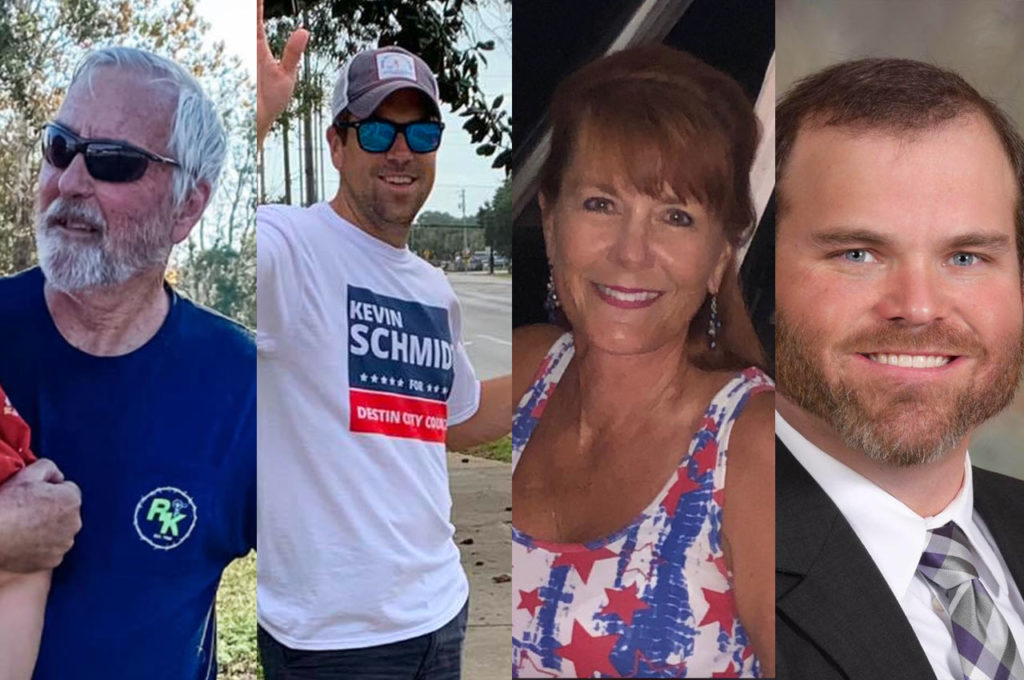 On Election Tuesday, the residents of Destin elected 4 new city council members. Dewey Destin, Kevin Schmidt, Teresa Hebert and Johnny King won the seats.
Here's the breakdown:
Dewey Destin – 30.39%
Teresa Hebert – 19.90%
Kevin Schmidt – 18.20%
Johnny King – 17.07%
John Green – 14.43%
The incoming council-members will replace Parker Destin, Chatham Morgan, Cyron Marler and Steven Menchel. None of these current council-members ran for re-election.
"Thank you for giving me your vote of confidence by electing me to sit on your City Council," said Kevin Schmidt on Tuesday night. "I look forward to the challenge ahead!"
In a post on Facebook, Teresa Hebert thanked the Destin community.
"Thank you citizens of Destin," said Hebert. "I will proudly serve you for the next four years and continue to take care of our wonderful city."
As for Dewey Destin, he is no stranger to the Destin City Council. He previously served six terms on the council before becoming an Okaloosa County School Board member.
The 4 new members will get to work at the next city council meeting on November 16th.