On Tuesday, November 29, 2022, Radiant Partners, owners of the Santa Rosa Mall, announced that they are in contract to acquire the Dillard's department store building and subsequent property.
According to a Tuesday afternoon press release, this acquisition will allow Radiant Partners to take full control of the Santa Rosa Mall property and continue to master plan the redevelopment, continuing with their second phase of the multi-family Renaissance Santa Rosa.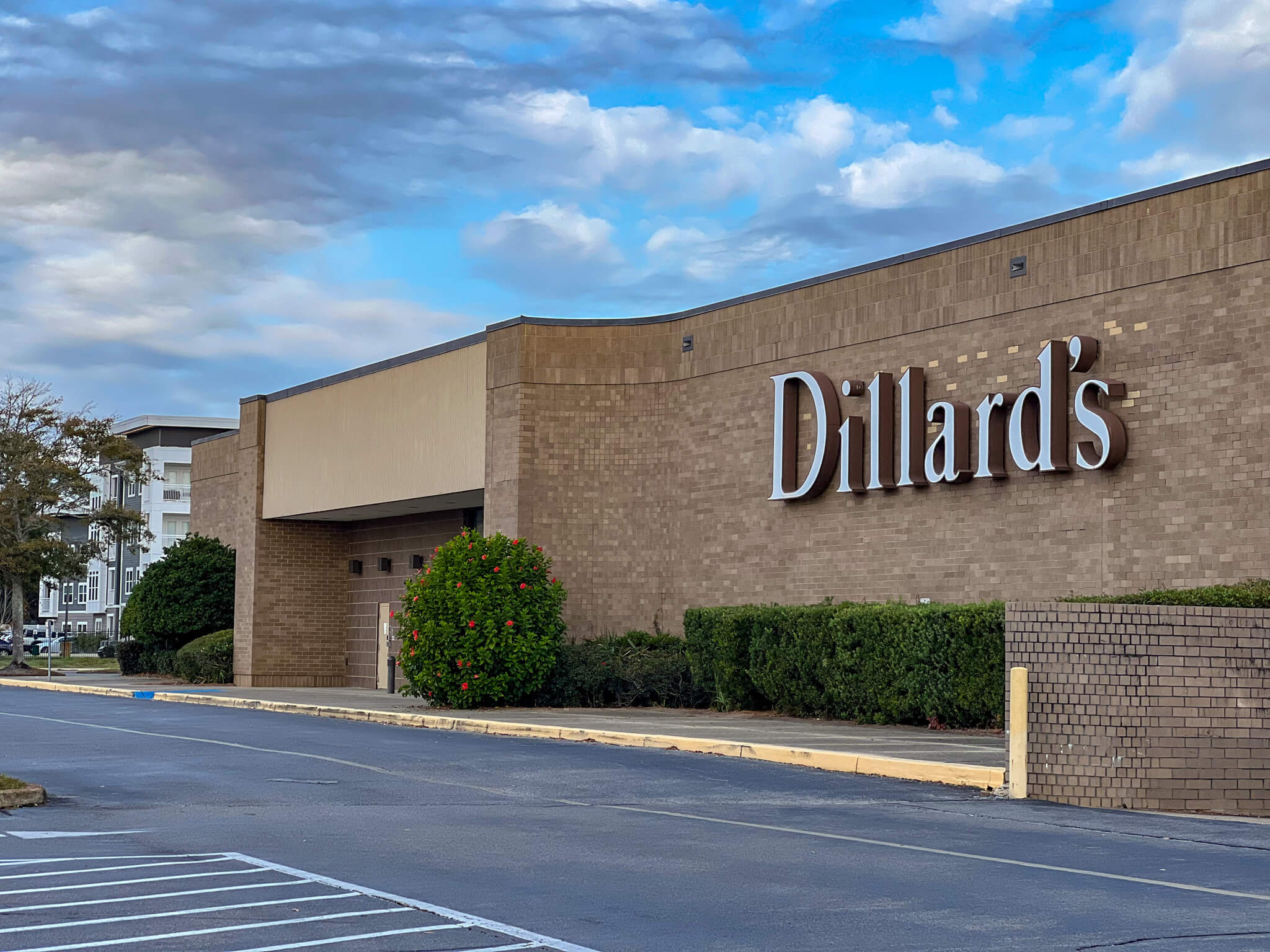 "Dillard's has long been a valued partner for the Santa Rosa Mall," said David Schonberger, Managing Partner of Radiant Partners LLC. "The decisions to close the store and transfer ownership of the land were mutual decisions that allow both parties to pursue our strategic visions."
Schonberger added that their long-term approach is for a mixed-use community that will include more residential, retail, medical, education, and entertainment uses.
The deal is expected to close in Q1 2023, and Dillard's is expected to continue operations into Q2 2023.
Once completed, Radiant Partners will release more details and renderings for the future of the property.
Continued redevelopment
Back in May 2022, the City of Mary Esther's Local Planning Agency unanimously approved a preliminary development order for a 206-unit apartment complex located on the back side of the Santa Rosa Mall.
This is the proposed Phase 2 of the Renaissance Santa Rosa Apartment complex.
Phase 1 was complete last year in the old Belk section of the mall.
Renaissance Mary Esther II, LLC and Rea Ventures Group, LLC submitted an application to the City of Mary Esther to construct the second phase of the Renaissance apartments. 
The project involves 8.25 acres on the east side of Phase 1, that stretches from Page Bacon Road to Dillards.
This means that the current section of the Santa Rosa Mall that this project would encompass would be redeveloped in order to accommodate the new apartments. According to the Northwest Florida Daily News, the area that would be redeveloped includes roughly 30 commercial spaces.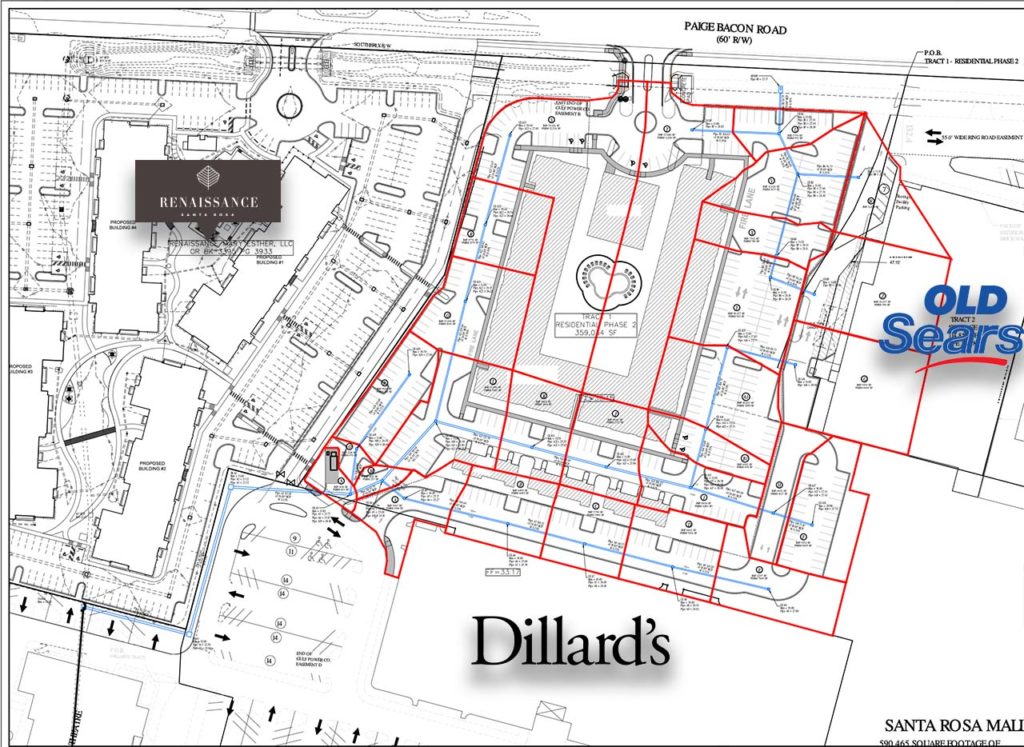 According to city documents, the main U-shaped building will be comprised of 197 units while 3 carriage houses will be comprised of 9 units total.
Additionally, it will have a swimming pool and club house.