After 30 years in the transmission business, Gene Oglesby is ready for a change. That change is Tasty Freeze 2.0: A Dole Whip Food Truck.
Along with his wife, Kim Oglesby, the pair plan to open their soft-serve food truck on Brooks Street across from the Landing Park in January 2019. Kim is no stranger to Downtown. She can regularly be found at the Raspberry Attic Salon doing hair.
Dole Whip has a cult-like following and is best known for being found at Disneyland and Walt Disney World. After a trip to the Dole Plantation in Hawaii roughly 4 years, the inspiration for the food truck was born.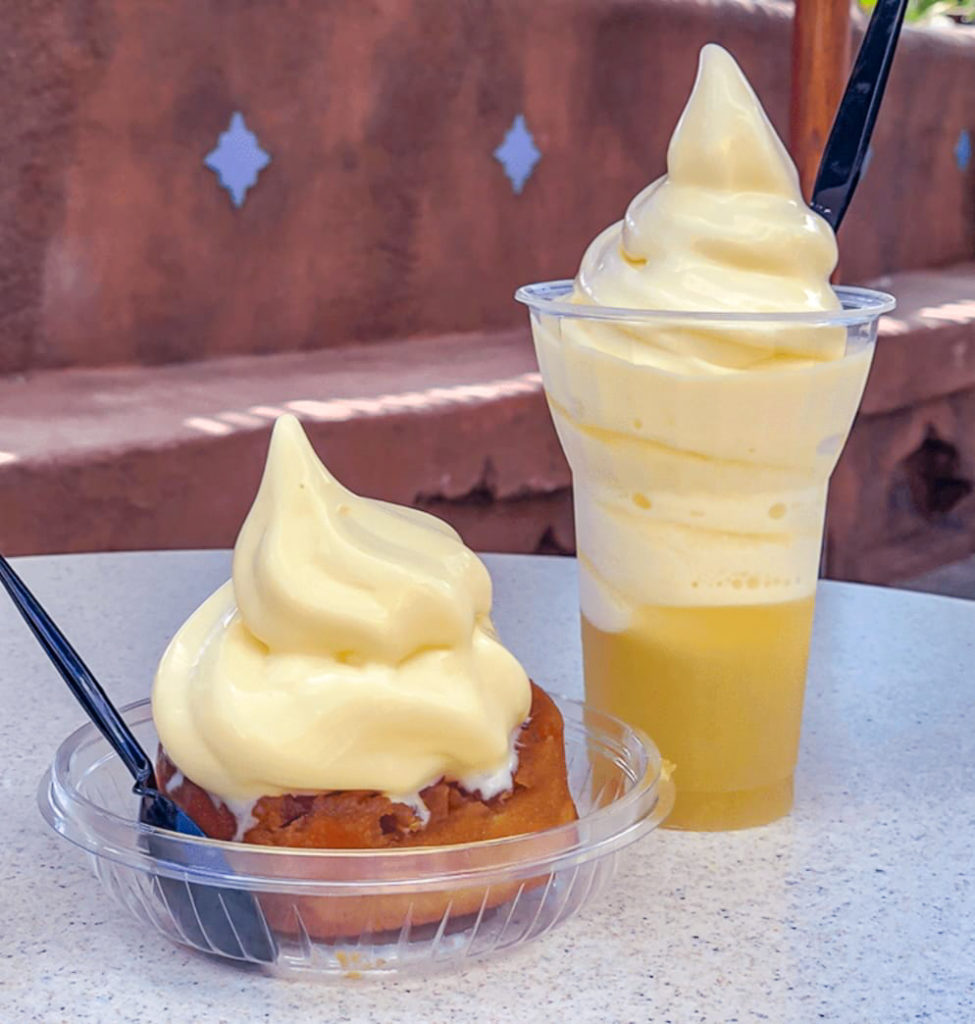 The Oglesby's bought a brand new trailer and outfitted it with brand new soft-serve machines. Currently they are waiting on inspections, but hope to be open sometime in January.
The other hold-up is a City ordinance that only allows a 15-day limit per month for food trucks. City Manager Michael Beedie has already asked staff at the City to draft a new ordinance to accommodate food trucks on a more permanent basis, similar to Pensacola and other cities. He is hopeful they can have this new ordinance soon since the City is working toward making it easier for food trucks to setup.
In addition to the soft-serve Dole Whip, Tasty Freeze 2.0 will offer:
Pineapple upside down cake
Strawberry cheesecake
A variety of floats & Body Armor sports drinks
The Dole Whip will be available in a small and large cone or cup, roughly $5 & $7.
Tasty Freeze 2.0 Menu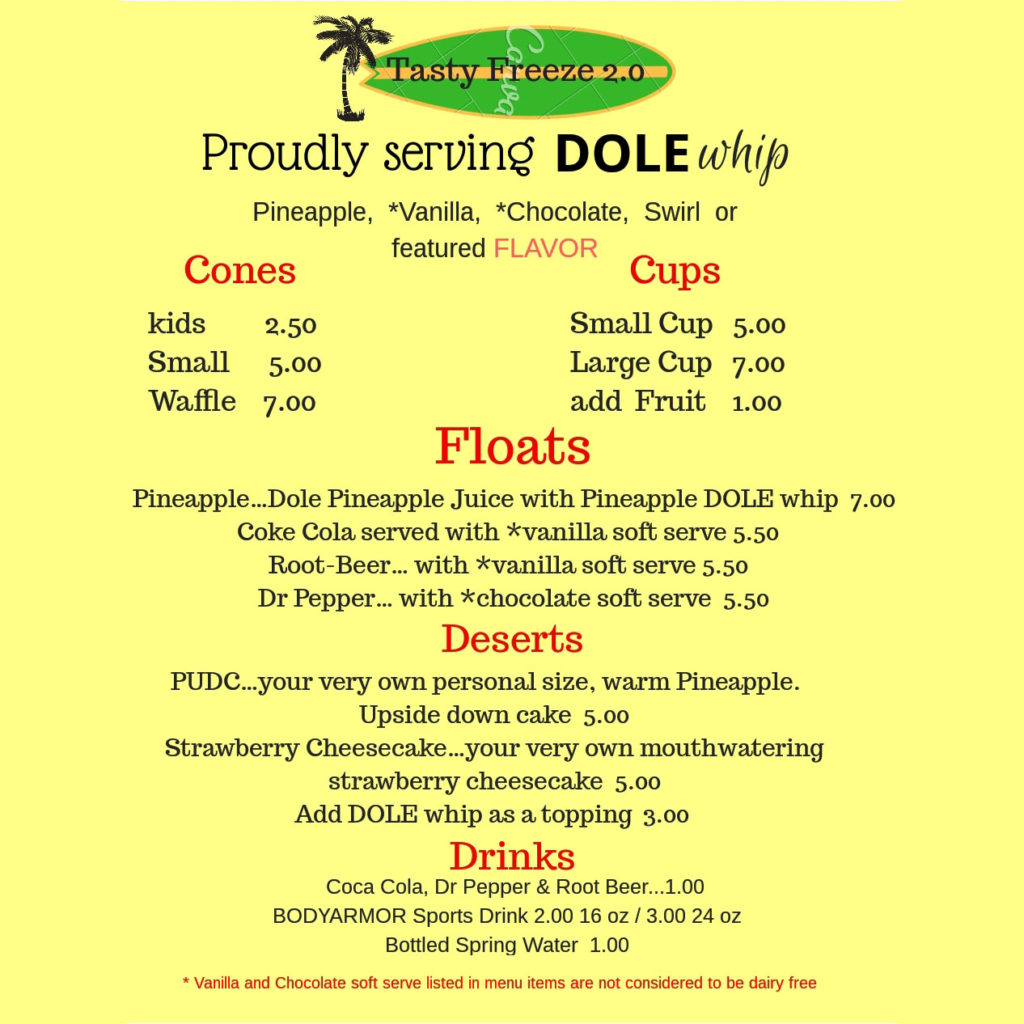 If it all goes according to plan and business is good, The Oglesby's would like to have 4-5 more food trucks serving up Dole Whip from Navarre to 30a.
"We are native to this area and just wanted something unique."
To follow Tasty Freeze 2.0, find them on Facebook.