The Emerald Coast Open, the world's largest lionfish tournament, returned to Destin, Florida this past weekend removing an over 11,000 lionfish in the two-day period. 
This impressive number is in addition to the 2,582 lionfish removed during the pre-tournament competition, which kicked off on February 1, 2021.
In total, 13,835 lionfish were removed.  
Locally-based scuba divers, as well as those from around the country, descended on Destin for the tournament, which is hosted by Destin-Fort Walton Beach and Florida Fish and Wildlife Conservation Commission (FWC). 
The festival and tournament was held at the world famous HarborWalk Village and AJ's Seafood and Oyster Bar.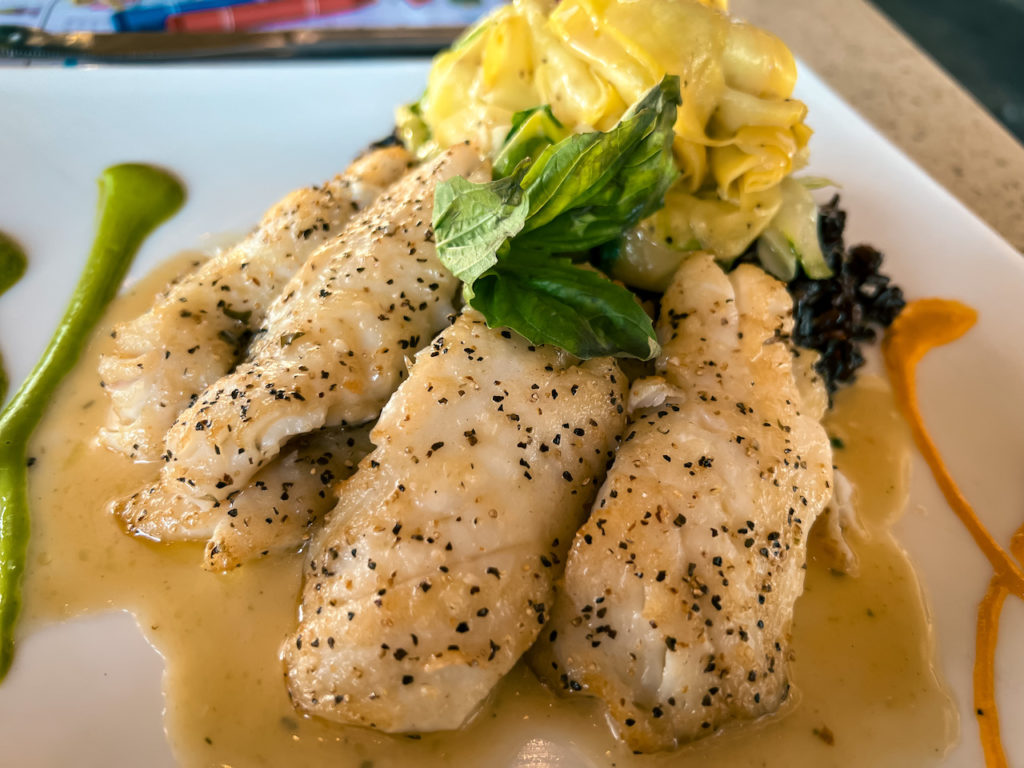 Aside from tournament numbers, last week was Restaurant Week in Destin. Restaurant guests were able sample lionfish at one of the featured restaurants during the Emerald Coast Open Lionfish Restaurant Week! 
Local chefs highlighted lionfish in unique dishes to help bring awareness to the lionfish invasion in the Gulf of Mexico.
Brotulas (Chef Al Massa with Owner Tyler Jarvis) was crowned

Restaurant Week Champ

with their pan-seared lionfish, served with forbidden rice and zucchini ribbons.
Over 50 volunteers from organizations such as Reef Environmental Education Foundation, Navarre Beach Marine Science Station and Sea Grant assembled to man the tournament and surrounding festival. 145 individual hunters competed for nearly $100,000 in cash and prizes.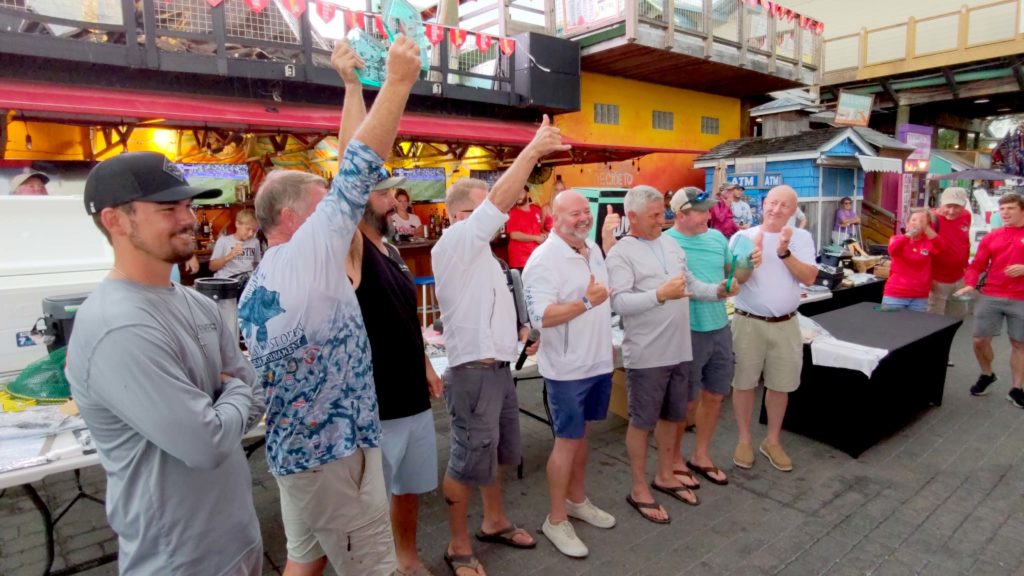 Here are the stats for the tournament
Most lionfish:
| | |
| --- | --- |
| Team | Count |
| Deepwater Mafia 1 | 1,623 |
| Lionfish University | 1,274 |
| All Riled Up | 938 |
| Alabama Jammin | 793 |
| In the Clouds | 771 |
| Down & Out | 698 |
Largest lionfish:
| | | |
| --- | --- | --- |
| Team | Max (mm) | Max (in) |
| Big Blue | 436 | 17.17 |
| DWM Black Cat | 431 | 16.97 |
| Lionfish University | 428 | 16.85 |
| Bottom Time | 424 | 16.69 |
| Alabama Jammin | 422 | 16.61 |
| Deepwater Mafia 1 | 419 | 16.50 |
Smallest Lionfish:
| | | |
| --- | --- | --- |
| Team | Min (mm) | Min (in) |
| Alabama Jammin | 39 | 1.54 |
| Big Blue | 46 | 1.81 |
| Down & Out | 51 | 2.01 |
| Lookin Back | 52 | 1.69 |
| Honky Dory | 73 | 2.56 |
| Lionfish University | 74 | 2.91 |
Main Tournament TOTAL: 11,253
Pre-tournament numbers
| | | |
| --- | --- | --- |
| Diver | Team | Total Fish Turned In |
| Tim Shivers | DWM 1 | 604 |
| Dyllan Camplejohn | Camplejohn | 309 |
| Mark Kleinpeter | K9 Express | 234 |
Pretournament total: 2,582
Combined total: 13,835