The 2022 Fort Walton Beach Christmas Parade will take place on Monday, Dec. 5, at 6:30 p.m. along Eglin Parkway from First Street to Hughes Street. With over 95 entries in the lineup, this makes it one of the largest parades in recent years.
This year's parade is sponsored by Eglin Federal Credit Union.
The road closures will begin around 6:00 pm with the parade route starting at 6:30 pm. The Fort Walton Beach Police Department wants to emphasize that anyone who travels on the "local only" roadways will not be able to access Eglin Parkway or US Highway 98. (see below)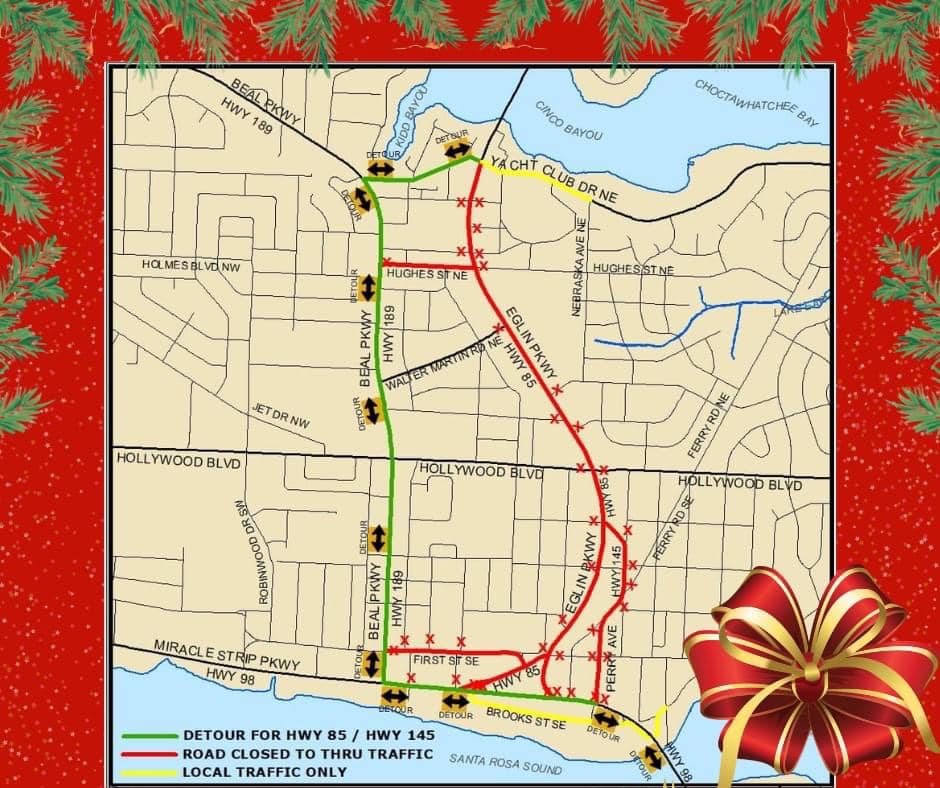 As usual, the public is invited to line the street along Eglin Parkway to watch the parade and cheer on their favorite floats!