The Fort Walton Beach Housing Authority is one step closer to beginning a major overhaul to the 124-unit Charlie Hill Terrace on Robinwood Drive in Fort Walton Beach.
At Tuesday night's Fort Walton Beach City Council meeting, council voted 6-0 to commit $340,000 to the Housing Authority as a Local Government Areas of Opportunity contribution towards the redevelopment into affordable and workforce housing units.
The new development will be called Bayside Gardens, and will be very similar to the redevelopment that took place on Carson Drive.
The Florida Housing Finance Corporation requires a local government contribution due to Okaloosa County qualifying as a medium-small county. That contribution requires $340,000 per project, according to City Manager Michael Beedie.
The Housing Authority originally planned to ask Okaloosa County for $170,000 and the City of FWB for $170,000.
Due to an application deadline of August 26th, the City of Fort Walton Beach committed to the entire $340,000.
Half will be in the form of a grant, and the other half will be a loan.
The City wont expend any money until the closing of the project around 2022-2023.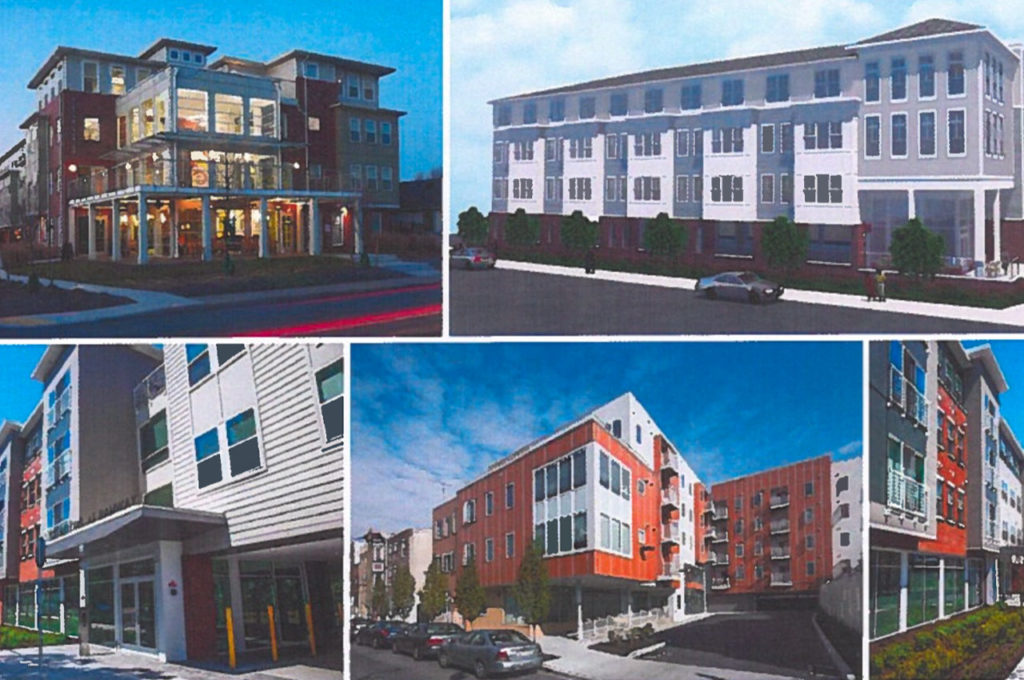 The need for a local contribution:
The Housing Authority has applied for two annual rounds of the 9% Low Income Housing Tax Credits through the Florida Housing Finance Corporation process.
Due to extremely high demand for limited resources, they have not had success getting funding.
A local contribution increases their odds of being awarded funding for the project.
The City of Fort Walton Beach has been working with the Fort Walton Beach Housing Authority on their plans for Bayside Gardens for over two years.
The redevelopment will happen in five phases with each phase estimating to cost between $19-22 million.
The first phase is set to take place on undeveloped areas of the 20-acre property as to not displace any of the current residents. It would be a 4-story building with 65-75 units.
As new buildings are finished, existing residents will be moved so that workers can begin demo on old units.
"We're not going to overbuild the site, because we want to have greenspaces and a really nice development over there," said Jane Dixon, consultant to the Housing Authority. "We're considering it to be a master development plan and it will be a campus that will be multi-generational. So you'll have some families in there and you'll have some seniors in there."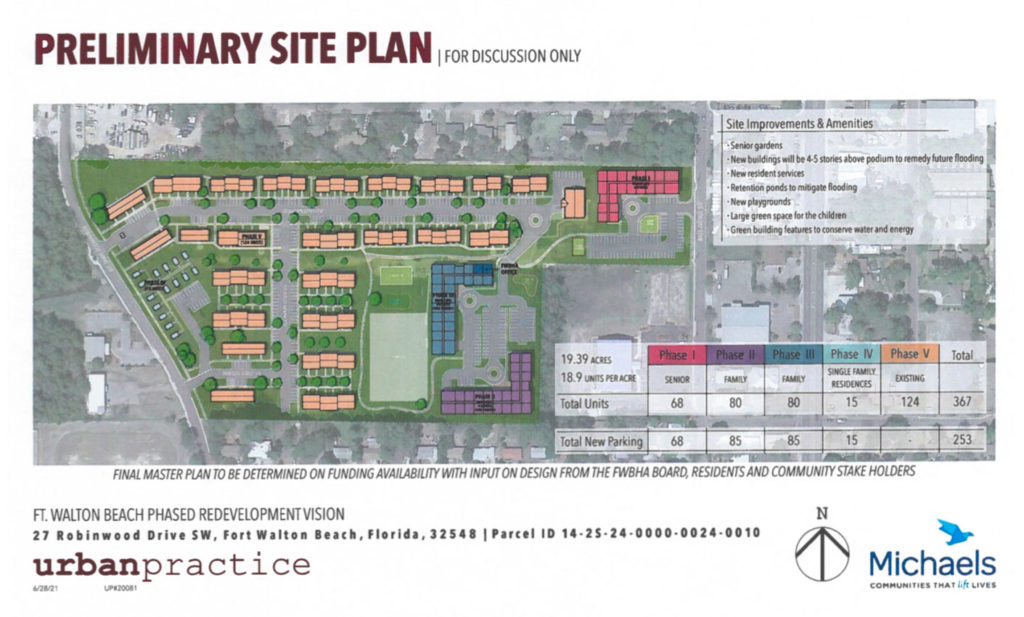 According to Dixon, this new development will allow residents who need the affordable housing to have greater and better options.
Additionally, the development will include amenities such as:
Senior gardens
Playgrounds
Large green-space for children
Walking trails
And "green buildings features" to helps conserve water and energy usage