Cumulus Media has partnered with Eglin Federal Credit Union and Step One Automotive Group to provide a FREE pancake breakfast to anyone who has served or is currently serving our country.
The Magnolia Grill in downtown Fort Walton Beach will host the breakfast and serve up pancakes, sausage, orange juice and coffee to our military men and women and their immediate family on Saturday, June 18th from 7:30am to 10am.
All donations will benefit the Air Force Enlisted Village.
"We've been proudly serving this military since 1954, and this breakfast is a great way to show our appreciation for their dedication to our community and to our country," said Jerry Williams, CEO at Eglin Federal Credit Union. "We thank them for the sacrifices they make and all that they do."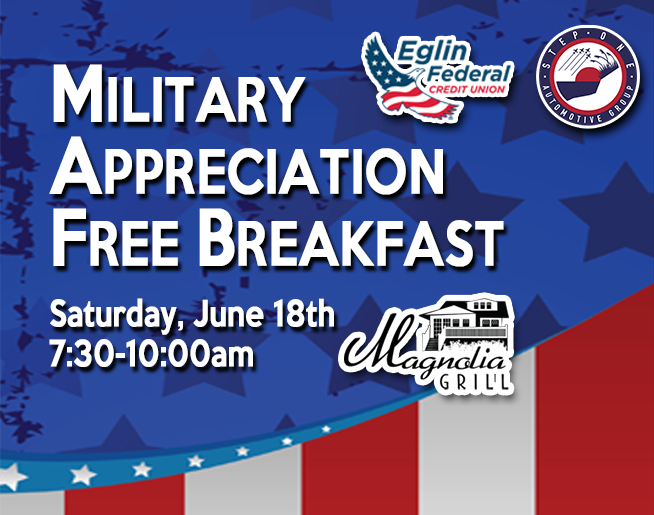 "We are very excited to be Partnering with Magnolia Grill and Cumulus Radio to sponsor this Military appreciation breakfast," said Maureen Bierman, Director of Marketing, Step One Automotive Group. "We love any opportunity to show our military community how much we value them and their contribution to this country."
Magnolia Grill is located at 157 Brooks St SE, Fort Walton Beach, FL 32548