On Sunday, August 1, a handful of divers from around the area went out to the pier on Okaloosa Island to spend a few hours cleaning up trash and debris.
The cleanup at the pier isn't something new. For the past 6 years, Okaloosa Island Fishing Pier and the Gulfarium have worked together to do about 4 dives each year.
"One day I was just thinking about what it might look like underneath the pier," said Cory Mitrenga, Gulfarium Life Support Supervisor. "So I got permission from the pier manager at that time, just to go under there and take a look. When we saw how much debris was down there, we scheduled time to do a little cleanup here and there, and then we just started doing it about four times a year."
This year, however, the groups decided to expand it a little bit and include more of the community.
This led to the Okaloosa County Coastal Resource team team joining the cleanup, along with the Okaloosa County Sheriff's Office and the Diver Down Pollution Project.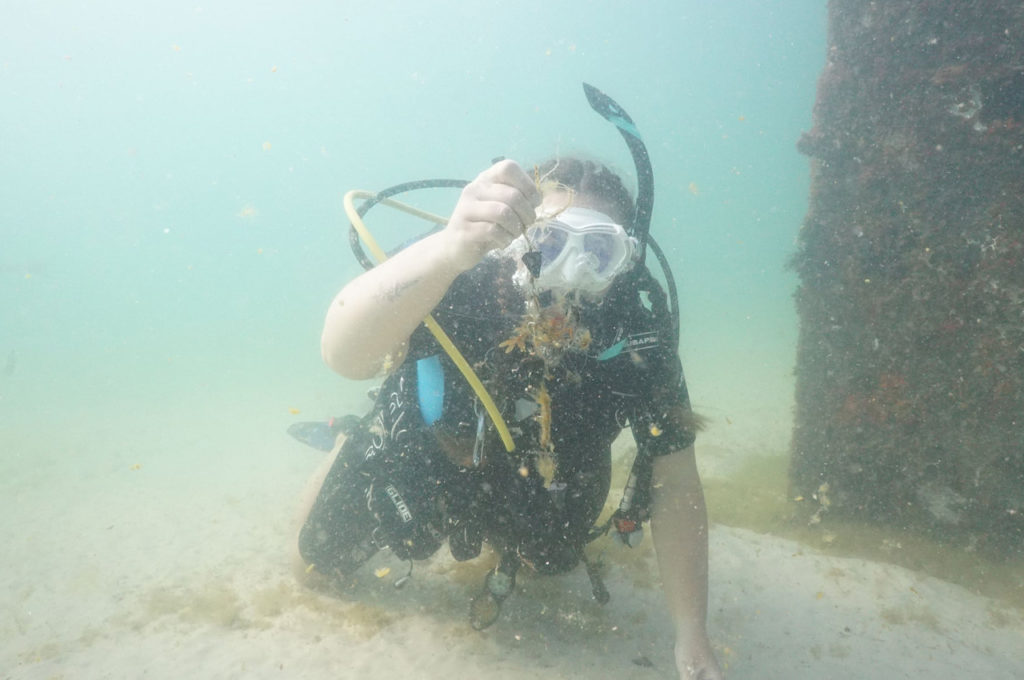 "We have a lot of visitors," said Eric Brown, Manager of the Okaloosa Island Pier. "Almost 400,000 people per year come out here to the pier and this year we're probably going to be pushing almost 500,000 people, and that's a lot of fishing."
According to Brown, the interaction and conflict between humans and wildlife unfortunately happens.
"The more we can get out there and clean up the water, the less likely we will have an interaction that could harm wildlife," he continued.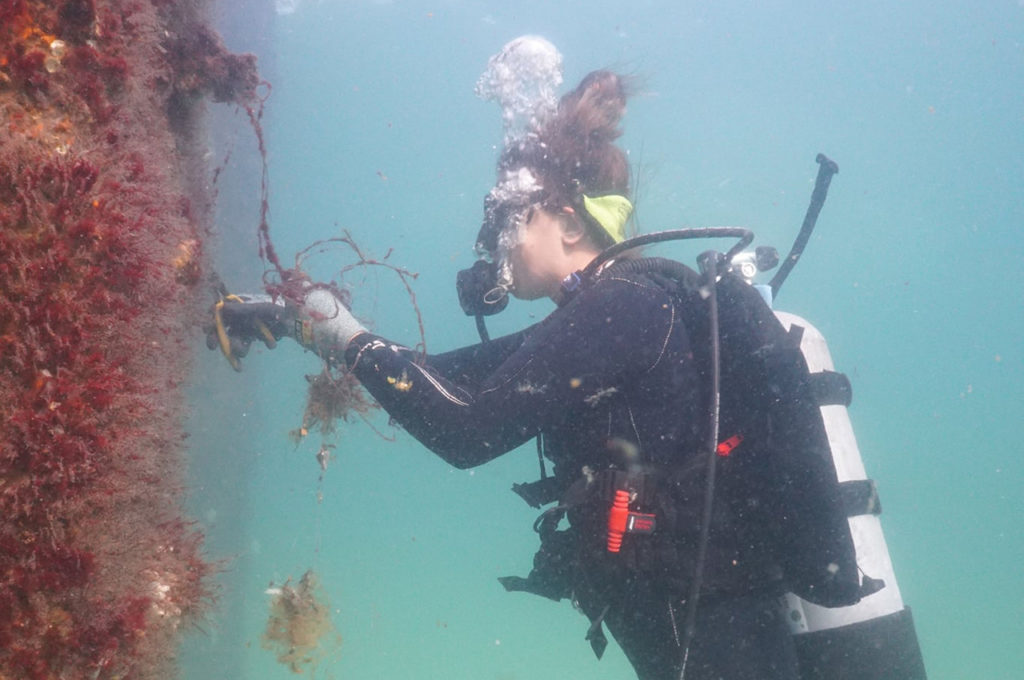 "There's a lot of monofilament, a lot of lead, a lot of lures and other trash that ends up underneath that pier," said Alex Fogg, Coastal Resource Manager for Okaloosa. "It can certainly become an entanglement hazard to a lot of the critters that live around the pier. So it's good that we get out there and try and clean it up on a regular basis."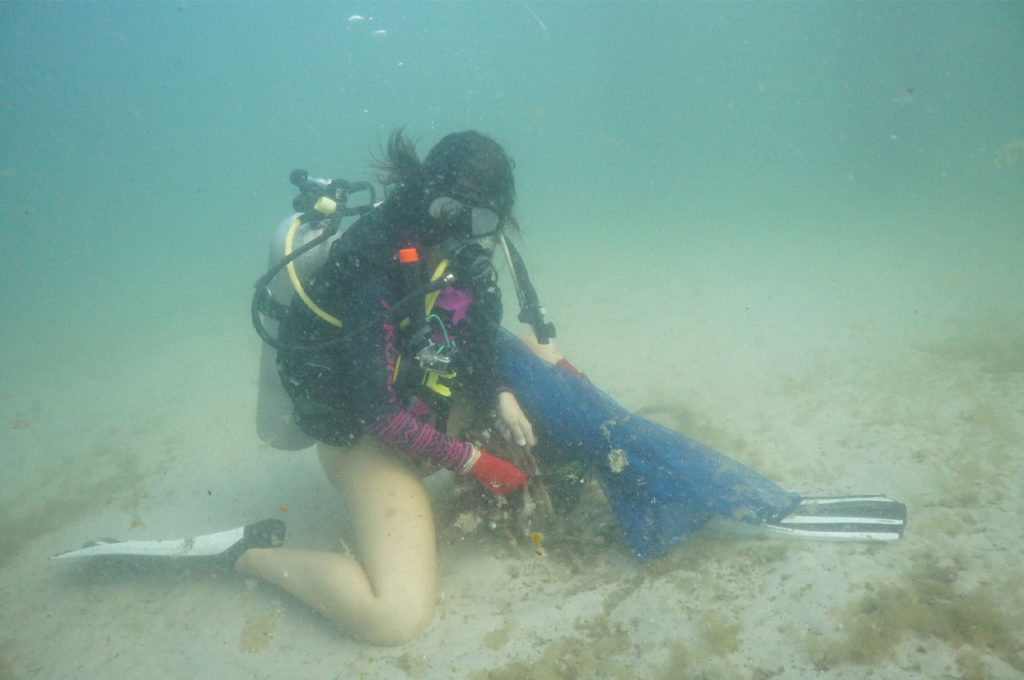 "When you're fishing, you're going to lose line, you're going to lose lead hooks and other pieces of tackle. It's just part of the game," continued Fogg. "But having folks that are able to go out there and clean it up is awesome."
But fishing gear wasn't all that they found.
"We also found a lot of Coke cans and plastics and other trash that maybe blew off the pier or maybe were intentionally thrown off the pier," he continued. "When this sort of stuff happens, it needs to be addressed. I'm just glad that we're able to get out there and help clean that stuff up and keep our environment nice and healthy."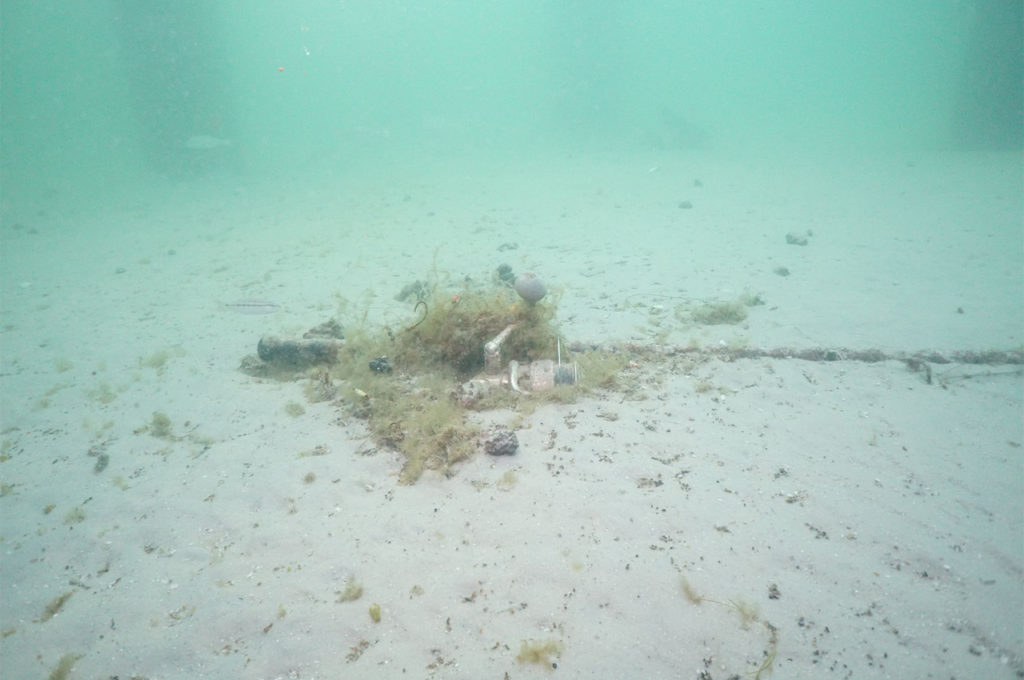 According to Mitrenga, the most recent dive proved that it was looking better compared to the previous years.
"The first few times that we did a cleaned up, we would collect between 400-600 pounds of debris each dive," he said. "I have not had an opportunity to weigh the debris that we pulled out on Sunday, but it is significantly less. I would suspect that we're probably sitting right around 100-150 pounds at the most."
Mitrenga says that on previous cleanups, divers didn't really have to hunt for large bundles of monofilaments and general debris. It was stacked up against the pier. Now, there is noticeably less debris.
"We're not always going to get all of it, and we know that," said Eric Brown. "But we are going to try and put the biggest dent on it that we possibly can."
Brown reiterated the same "leave no trace" message we have been hearing all summer long and that's if you "bring it with you, take it with you."
"We have monofilament bins because the monofilament does not break down," said Brown. "I've seen people throw their line over the rail. Clean up after yourselves and dispose of your trash properly. We have to protect our environment and wildlife as much as we possibly can."
When it comes to the wildlife, majority of the turtles that the Gulfarium sees through their rehab center are all caught at the local piers, whether it be Okaloosa or Navarre pier.
"Whenever we do receive a lot of these animals from the pier, specifically, we always do a full workup that includes x-rays and there's always some amount of debris still inside their digestive track," said Mitrenga.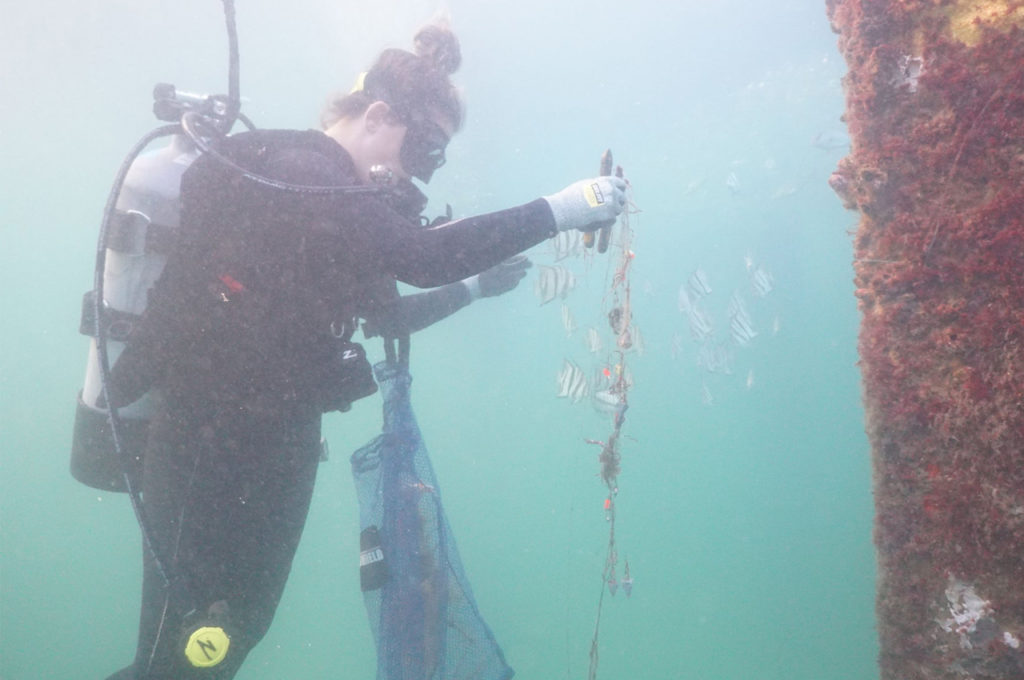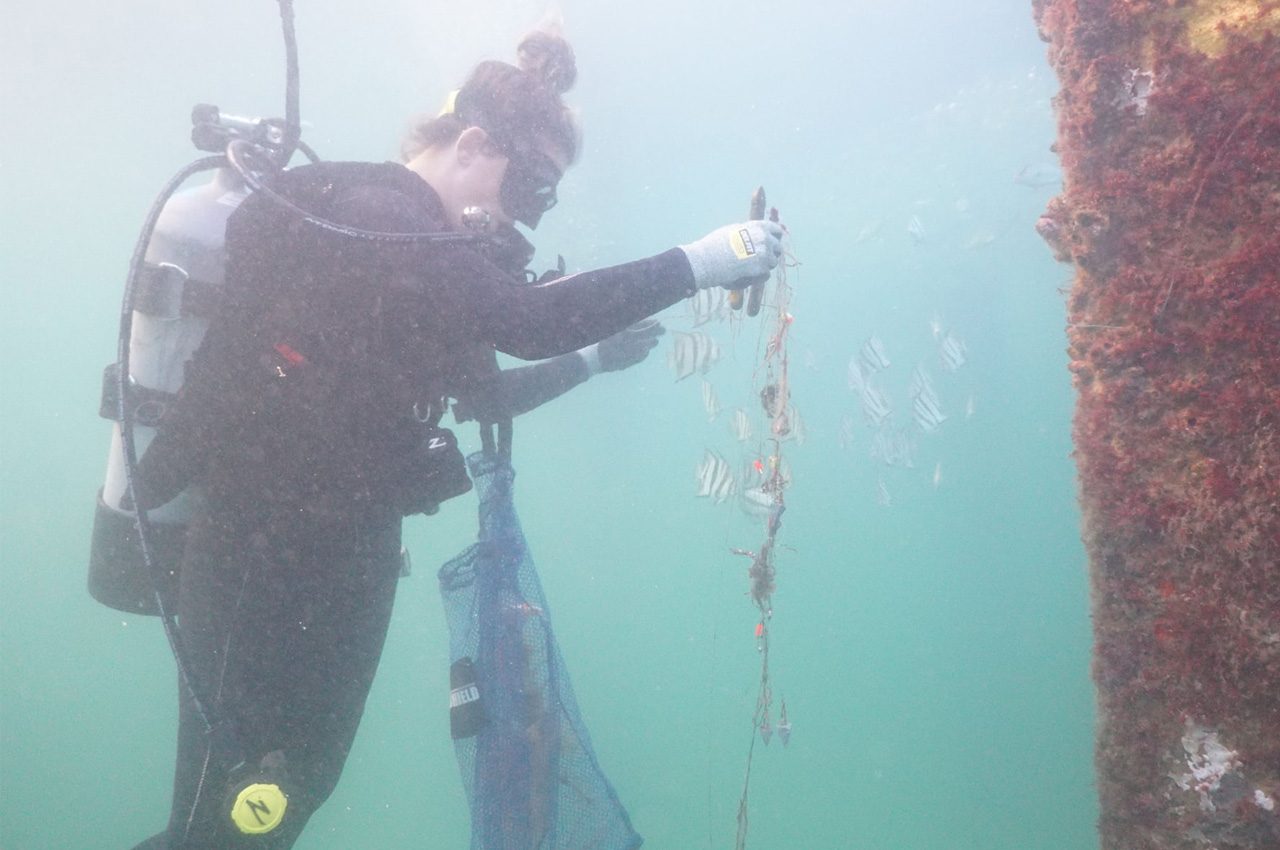 According to Cory, the biggest impact that people can make regarding debris is to just pick it up.
"If you see something that's not supposed to be there like trash or fishing gear, just pick it up and dispose of it properly," he said.