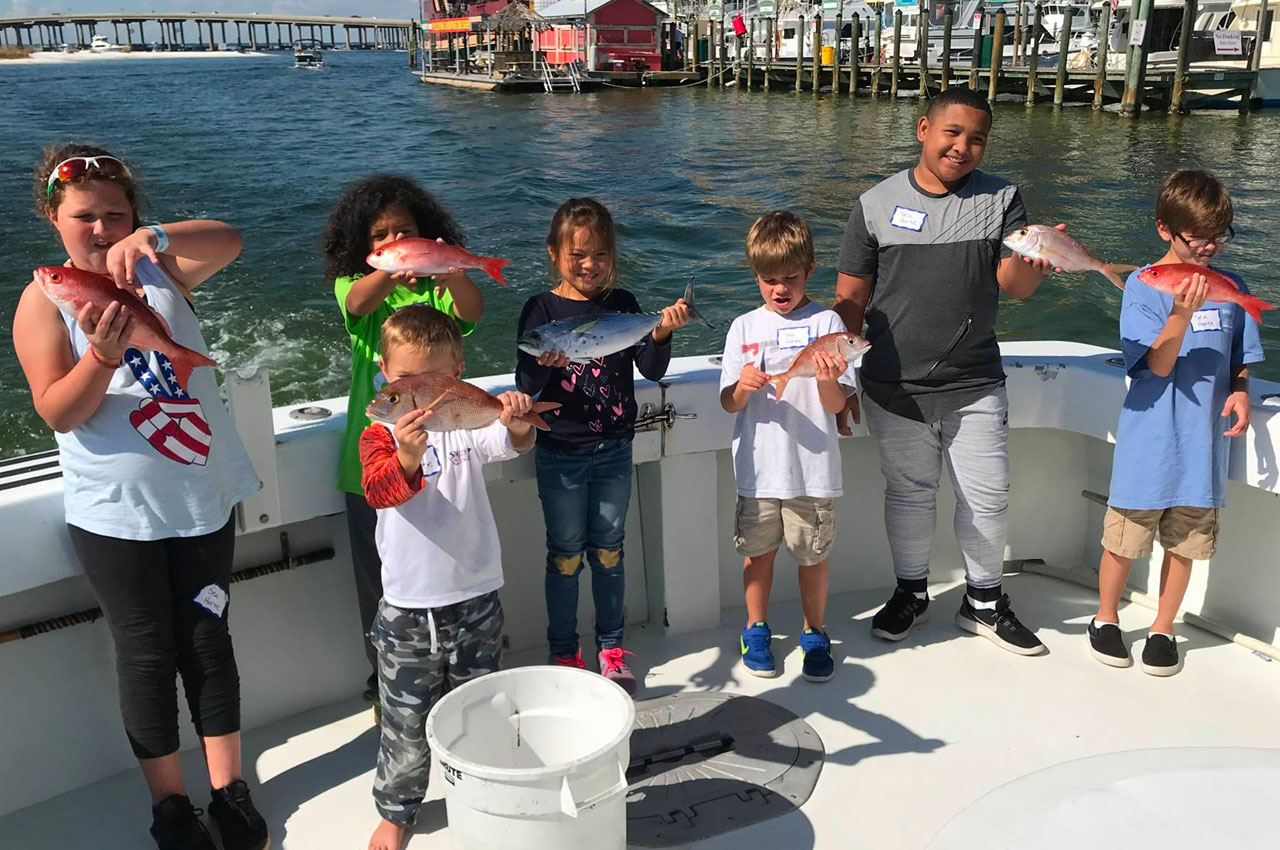 On Saturday, August 24th, Harbor Docks restaurant held their 34th Annual Charity Auction benefiting Take-A-Kid Fishing Day and Destin Harvest. The event started with a silent auction at 6pm and culminated with a live auction hosted by Ted Corcoran.
Items that were up for bid included vacations to Livingston, Montana, Aspen, Colorado and Deer Valley, Utah as well as fishing trips and a 30 person holiday party catered by Harbor Docks' very own Yoshie Eddings.
By the end of the night, a new record had been set with $57,293.00 raised.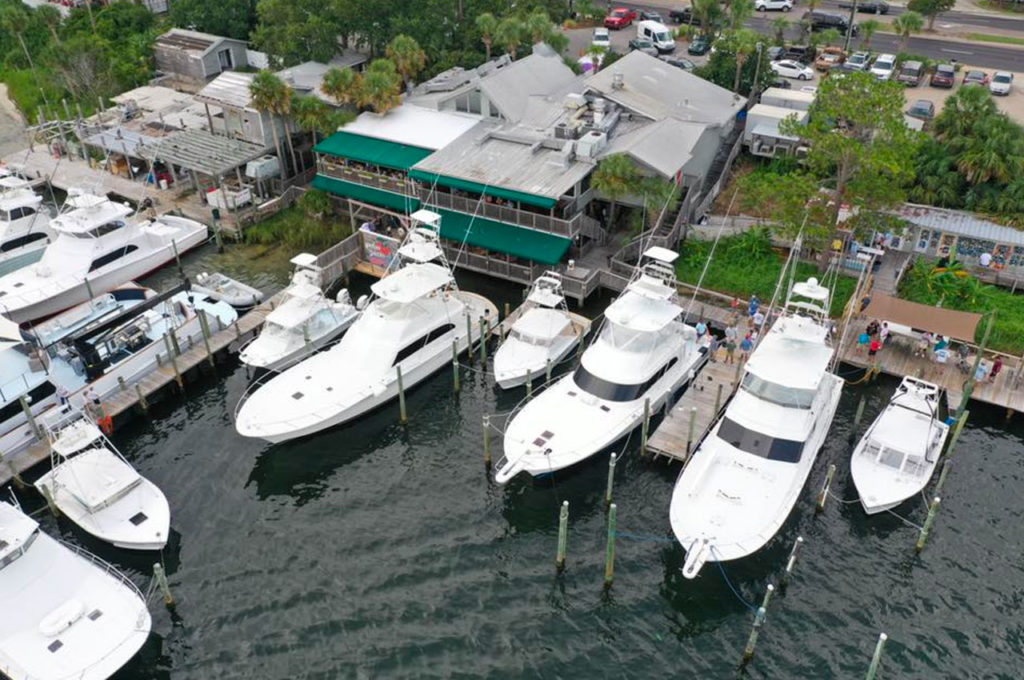 The crowd of roughly 175 people enjoyed a buffet dinner of beef tenderloin, stuffed shrimp and sushi provided by Harbor Docks during the silent auction before the main show started. Just before the live auction began, Jeff Shoults, captain of the 66' G&S "Mollie", presented Harbor Docks owner Eddie Morgan with a $5,000 donation for Take-A-Kid Fishing Day on behalf of G&S Legacy.
There were other donations made in addition to monies raised directly through the auction, including another $5,000 donation on behalf of Wyndham Vacations. 
"We are thankful for the dozens of volunteers who put in time to help make the event happen," said Morgan, "and for the hundreds of local residents and businesses who donated such great items, and of course everyone who came to the auction, who's generosity will allow us to take so many children fishing in November."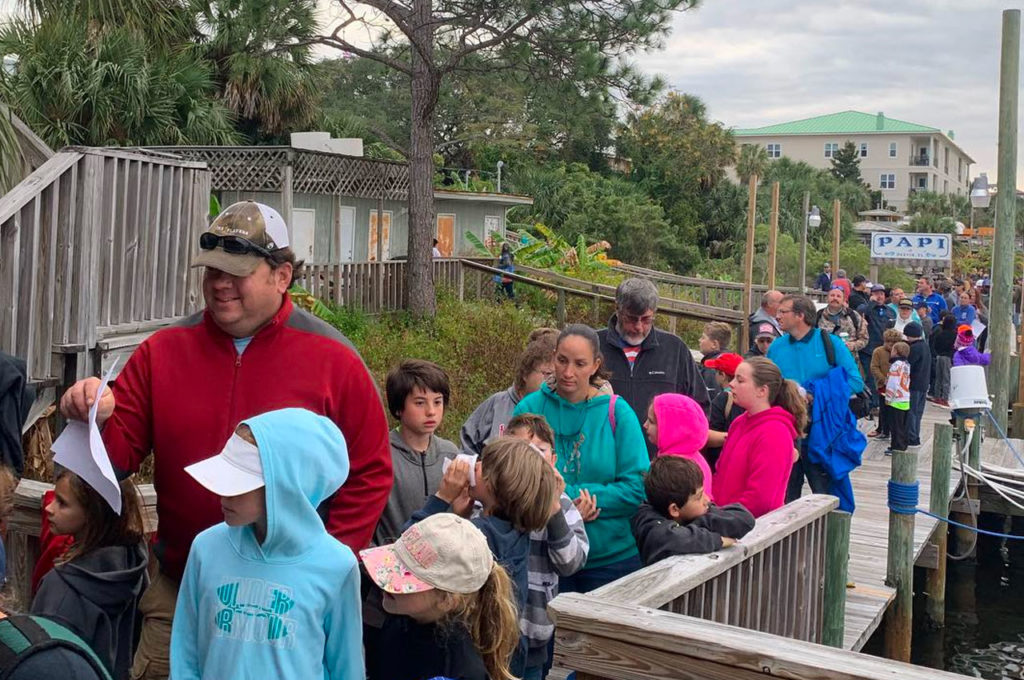 25th annual Take-A-Kid Fishing Day
The 25th annual Take-A-Kid Fishing Day will happen on Sunday, November 3 at Harbor Docks. This year Harbor Docks hopes to take 300 children fishing, as well as feed them breakfast and lunch, and send each home with a t-shirt and rod and reel after the event. 
"We encourage everyone, but especially those who have helped us raise money through the auction, cobia tournaments and golf tournament to come out to Harbor Docks the first Sunday of November and see what this money is used for. It is a truly special day, and seeing so many smiling youngsters makes it all worth it" Morgan said.
Reservations for Take-A-Kid Fishing Day will be taken starting on October 1, more information will be provided in the coming weeks.