On January 15, 2023, the Okaloosa Coastal Resource Team successfully deployed the vessel MANTA off the coast of Destin-Fort Walton Beach.
The MANTA was deployed in 111ft of water, approximately 16 nautical miles south of Destin, inside the LAARS C permitted area.
The MANTA is located at 30° 08.630' N, 86° 39.192' W
Back in March 2022, the Okaloosa Board of County Commissioners approved a 5-year plan to make Destin-Fort Walton Beach the dive capital of Florida, and allocated $2 million toward a pair of large research vessels as part of the first phase.
These vessels were the DOLPHIN and MANTA.
The MANTA is 180ft long, 55ft tall, and 38ft wide
According to Okaloosa Coastal Resource Manager Alex Fogg, the complexity of these vessel structures not only provides an ideal location for scuba diving and fishing activities, but also essential habitat for commercially and recreationally important species that our destination depends on.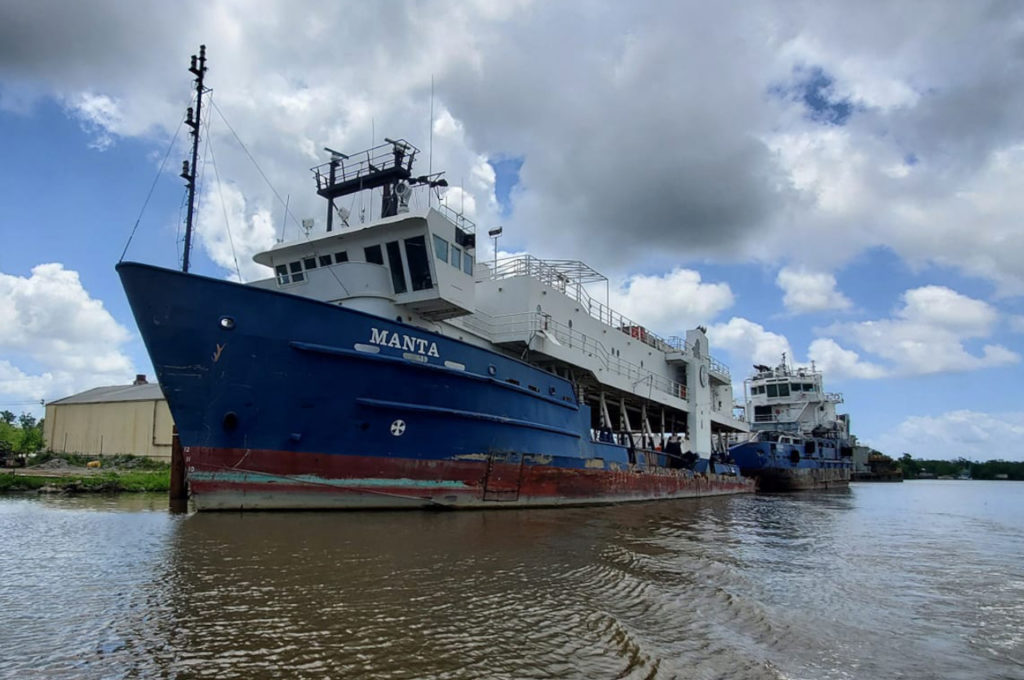 "Making targeted vessel investments to increase the density of unique, marketable artificial reefs and experiences aligns with our destination stewardship approach by expanding fish habitat and expanding our list of visitor adventures by creating interesting water destinations for diving and fishing," said Fogg.
The MANTA and DOLPHIN are both surplus research vessels that were used for a lot of oil and gas exploration in the Gulf of Mexico.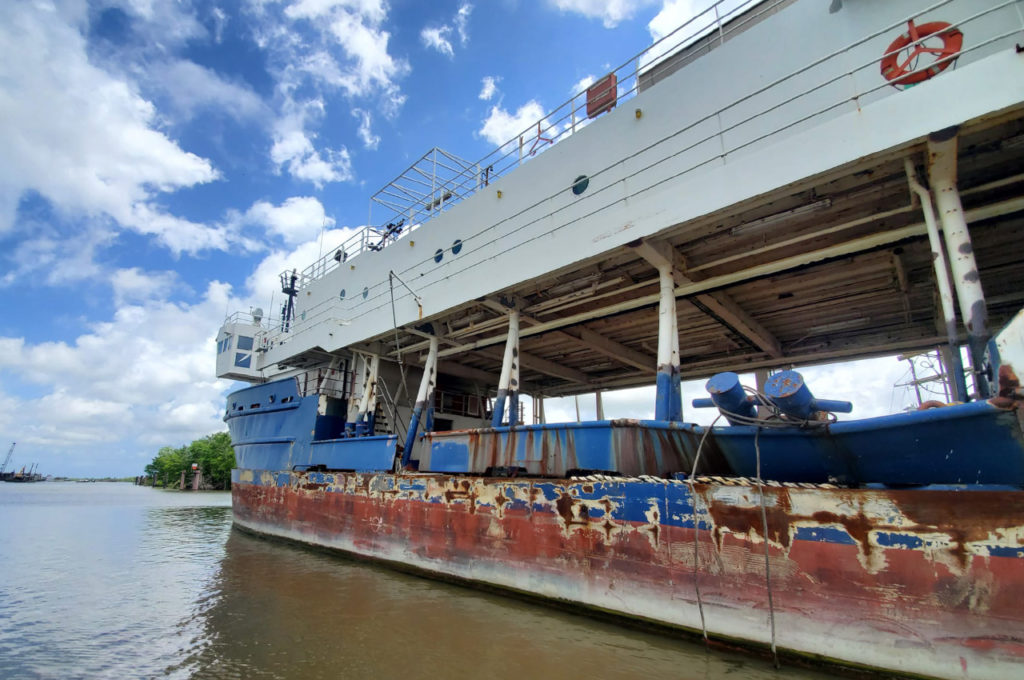 The original offer for the MANTA and DOLPHIN was $1 million each, without cleaning. The county negotiated a 25% reduction to $757,500 per vessel, including the 5% broker fee and cleaning.
In June 2022, the Board of County Commissioners approved a contract with Tri Native Contractors for the acquisition, cleanup and preparation of the MANTA and DOLPHIN vessels for $1,515,000.
For the MANTA, the vessel was inspected to ensure there were no hazardous materials left on board and photos were taken.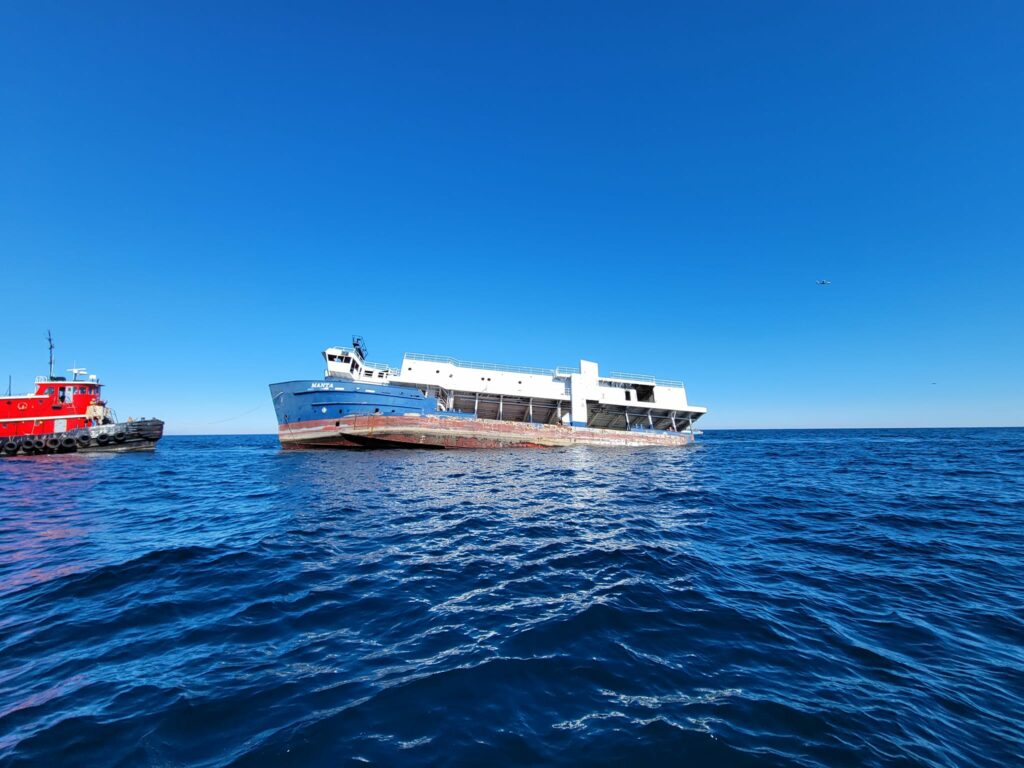 Additionally, Walter Marine oversaw the flood plan prep and performed transport and deployment of the MANTA as an artificial reef.
Walter Marine has extensive experience deploying 200+ ft vessels, and has previously performed reef work for the county.
According to Fogg, these will be the two largest vessels that Okaloosa County has sunk besides the Thomas Hayward Liberty Ship (400ft), which was deployed as an artificial reef in April of 1977.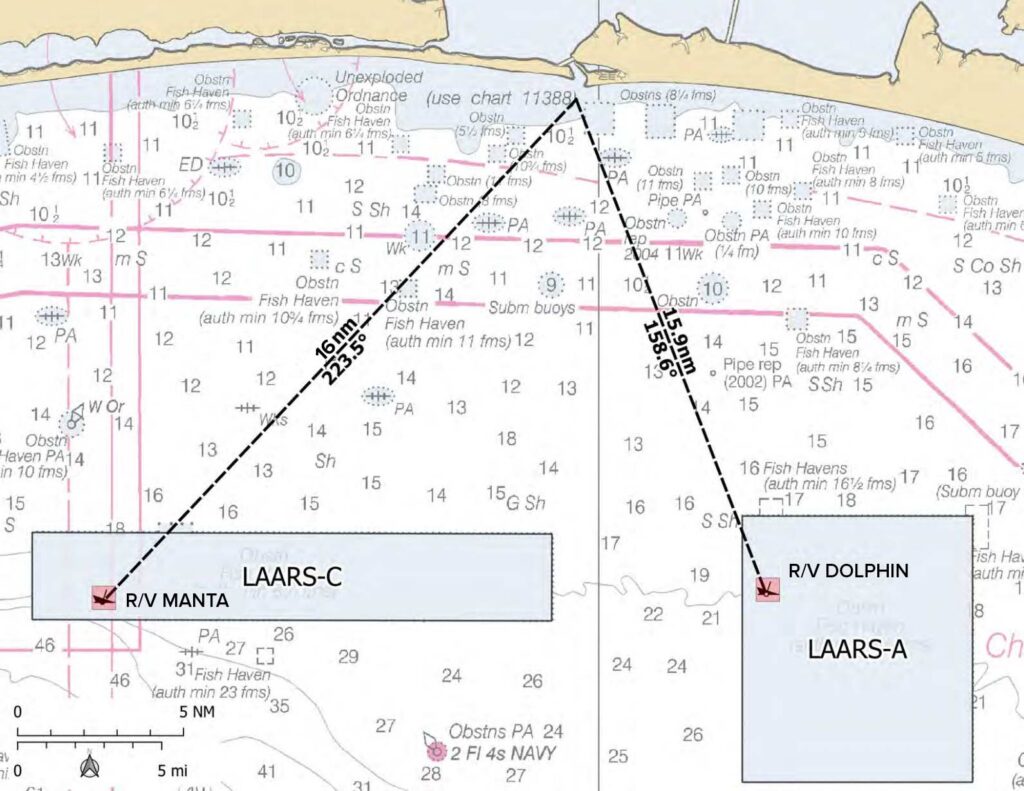 WATCH