Marina Bay Resort in downtown Fort Walton Beach has been auctioned off for $11.2 million. The 73 timeshare condominium units are being sold in bulk, not individually, as part of the sale.
Marina Bay Resort was originally built in 1962 on 3.92-acres, and was updated and added onto in 1974 when Sheraton Hotel began managing the property.
In 1982, the units were updated and converted to a timeshare.
In 1998, 13 boat slips and a fishing pier were added.
The property also includes an outdoor pool, hot tub, game room, and two common rooms. The dock is a lease from the State of Florida to allow it to exist over the state-owned Santa Rosa Sound inland waterway.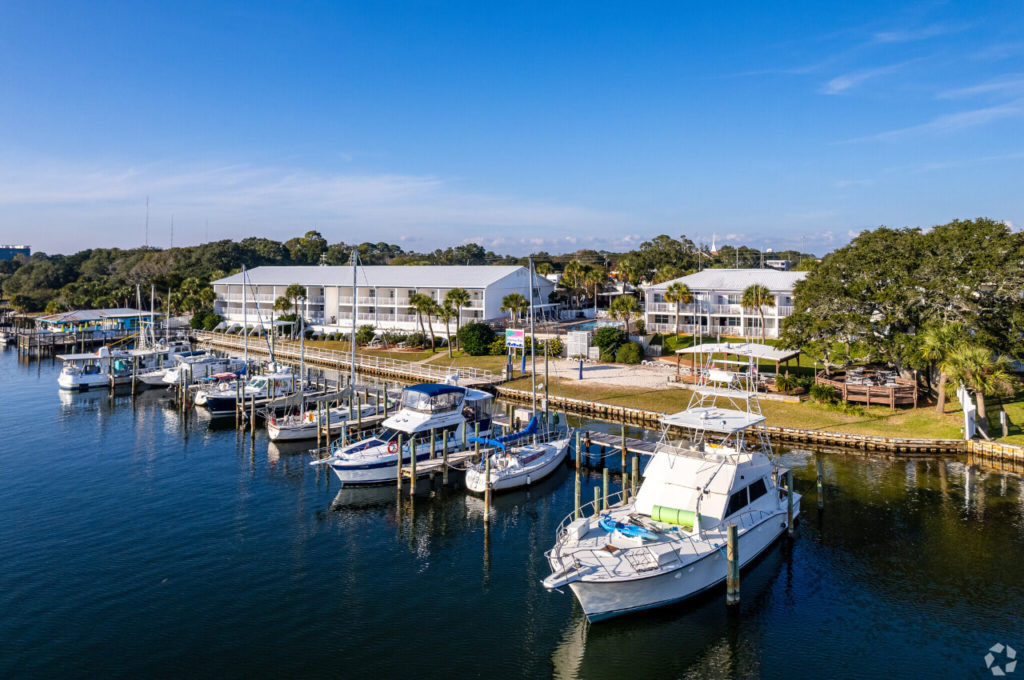 On June 10, 2021, a special meeting required by the Declaration was held, according to Scott MacGregor, Lemonjuice Capital Solutions. This meeting allowed the owners to vote to either renew the timeshare usage plan or allow the timeshare usage plan to terminate as dictated by the Sunset date.
"The way it works in Florida, and in many states, is there is this term limit built into the timeshare usage plan," said MacGregor. "In Florida, it is presumed that the timeshare is going to end and the property gets sold and the money distributed, but it takes a vote of the owners to do that."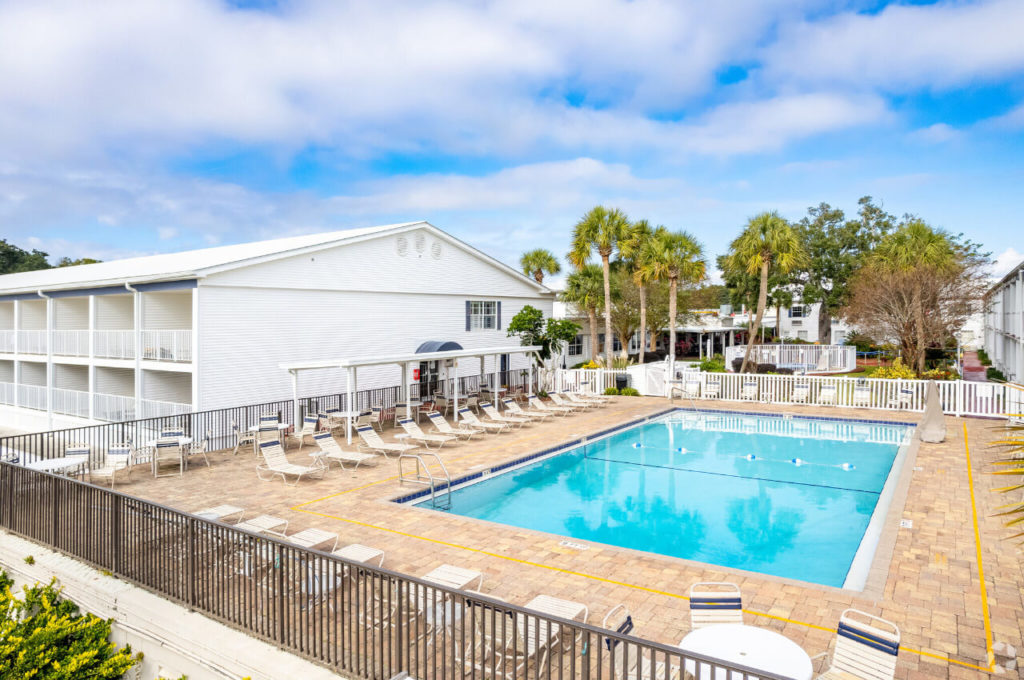 According to MacGregor, the owners overwhelmingly voted to allow the termination to proceed as scheduled, in addition to selling the condominium units in bulk as a single asset.
Lemonjuice Solutions, a company that specializes in restructuring fractionally owned properties, was brought in as interim manager and investor to assist in completing the disposition of the Resort.
To more easily transfer ownership of the Resort to the buyer, the Declaration was amended on June 10, 2021, and recorded in October 2021 for the purposes of terminating the timeshare form of ownership – although the underlying condominium real estate ownership structure was preserved.
On September 11, 2021, an annual meeting was held. At this meeting, owners submitted the remaining required consent forms to change the Declaration from being governed by the Statutes of Florida Section 718 to Section 721.
This change empowered the Board of Directors to sell the property as their fiduciary responsibility.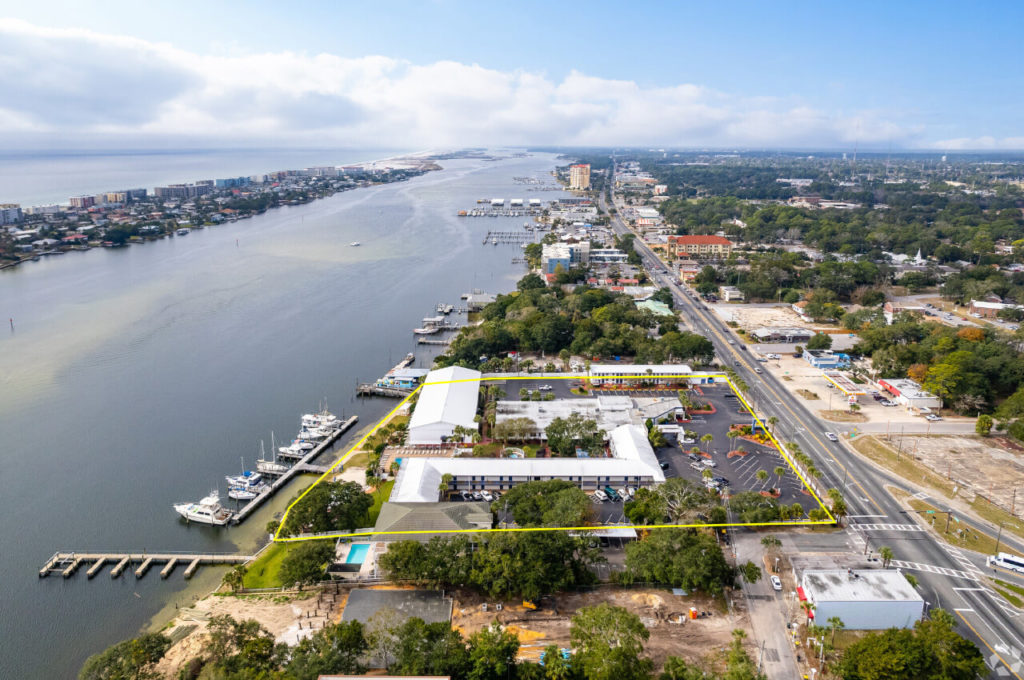 The auction
The 48-hour auction was held through Ten-X, the world's largest, online commercial real estate exchange.
The auction started at $1.6 million with more 3,000 interested parties. According to MacGregor, they ended up with 29 qualified buyers.
Within the two-day period, the final price tag ended at $11.2 million.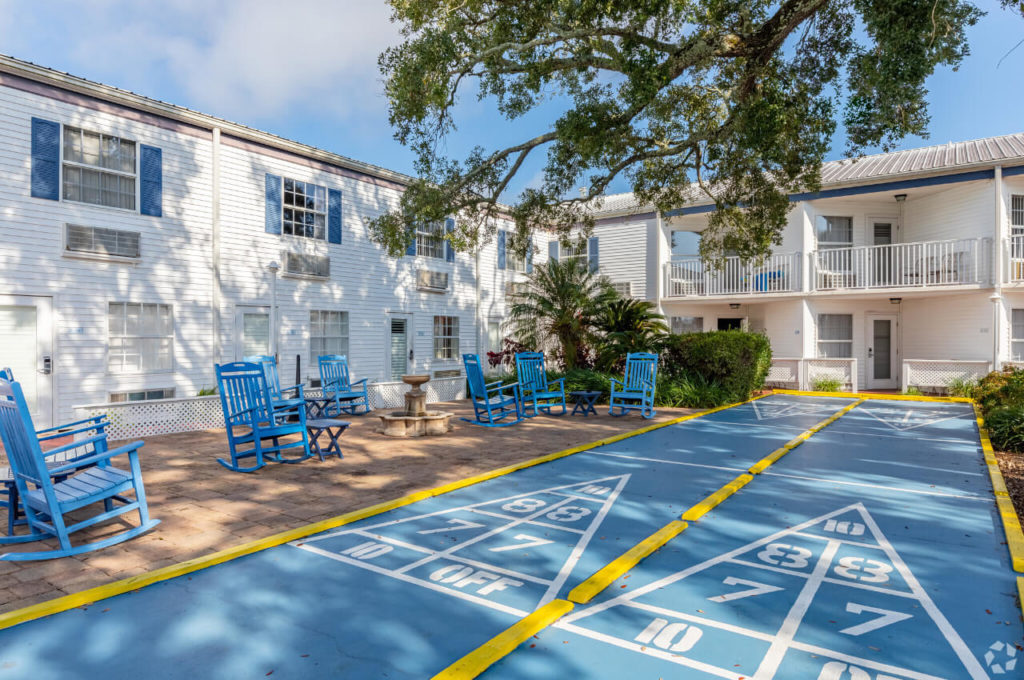 "The property was sold on behalf of about 1,700 timeshare owners," said MacGregor. "Those timeshare owners will all get a really nice piece of that $11.2 million."
While MacGregor couldn't speak on details of the buyer or what the future plans are for the property, he did say that it will be "a significant part of the story of the redevelopment of downtown Fort Walton Beach."