The Mattie Kelly Arts Foundation (MKAF) has announced the lineup for its 2023 Concerts in the Village. The live concert series will take place on Thursday evenings at the MKAF Dugas Pavilion in Destin, and will run from April 20 to June 22.
The 10-concert live music series will feature premier regional and national musicians and bands performing a variety of genres including classic rock, reggae, disco, and modern pop.
The series kicks off on Thursday, April 20, with entertainers Post Modern Jukebox promising an unforgettable trip back in time to celebrate vintage music and pop culture. The series will end on Thursday, June 22, with a powerhouse performance by the incomparable Big Bad Voodoo Daddy.
"This is a great lineup of live music performed in a beautiful venue at an affordable price for a great cause," says MKAF CEO Demetrius Fuller. "When you purchase a concert ticket, you are enabling us to provide the highest quality of arts education and community engagement throughout Okaloosa, Walton and Bay Counties. If you are a MKAF regular, welcome back, if you're not yet an MKAF member, please consider joining. We have a great time and as we like to say, your support keeps arts FUN-ded."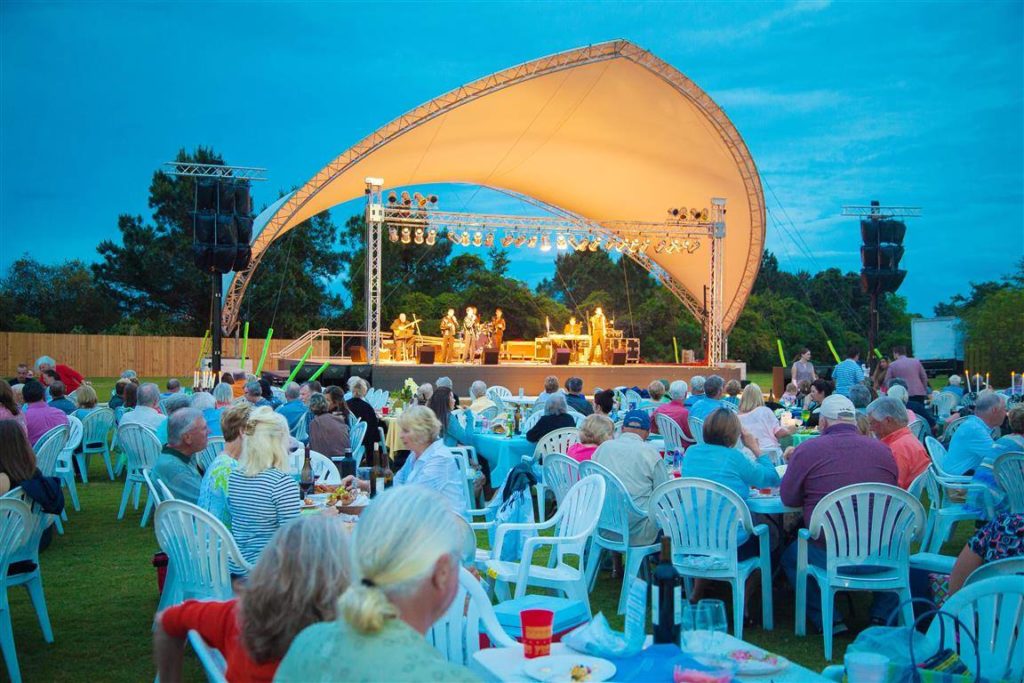 Attendees can bring a lawn chair, picnic, and wine, or purchase food and beverages on-site from a rotating list of local food trucks. Gates open at 6 p.m. with concerts beginning at 7 p.m.
The series is family-friendly and encourages guests to come as they are to enjoy a night under the stars.
The 2023 Concerts in the Village schedule is as follows:
Thursday, April 20 | Post Modern Jukebox
Thursday, April 27| Roman Street Party Band
Thursday, May 5 | Ozomatli
Thursday, May 11| Lucky Chops – New Day, New Tour
Thursday, May 18 | Yacht Rock Revue
Thursday, May 25| Symphonic Soul: The Magic of the Memphis Sound – Morgan James with special guest Ryan Shaw and Sinfonia Gulf Coast
Thursday, June 1 | Gotta Groove Band
Thursday, June 8| Adam Ezra Group
Thursday, June 15 | Journeyman: A Tribute to Eric Clapton
Thursday, June 22 | Big Bad Voodoo Daddy
General admission varies per concert, with prices ranging from $20 to $35 for adults. Discounts are offered for active-duty military (with ID). New this year, patrons purchasing tickets in advance of concert day will save $5 per ticket. Children (12 and under) are free.
A limited number of VIP tables (reserved table for eight guests for the entire season) are available for $2,250.
Purchase tickets online at MKAF.org/events.