January 5, 2023
|
Reading time:
10 mins
TOGETHER WITH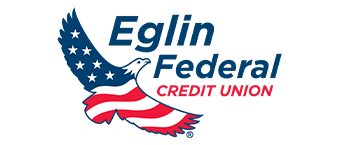 Good morning!
Tomorrow morning is the FWB Chamber Installation and Awards Breakfast happening inside the Christian Life Center at First Baptist Church of Fort Walton Beach (21 First Street, SE, Fort Walton Beach, FL 32548).
7:00 a.m. – 9:30 a.m.
Program Starts at 7:30 a.m.
The Installation and Awards Breakfast is different than your typical First Friday Coffee. The current Chair of the Board, Daniel "Gus" Gusoff (Emerald Coast Harley-Davidson), will officially pass the gavel to the 2023 Chair, Step One Automotive's Maureen Bierman.
But before Gus makes his final remarks as the 2022 Chair, he will present a number of awards to Chamber members, including Teddy Awards and the coveted 'Business of the Year' Award.
Fun fact: Last year, 2021 Chair, Heather Ruiz (Bit-Wizards) presented me with the Small Business of the Year Award!
The year before that, Vince Mayfield (Bit-Wizards) presented me with a Teddy Award.
And then Maureen Bierman will take the stage to set the tone for 2023 year. You will also get a chance to see the current Board of Directors along with the incoming board members.
If you are a Chamber member and planning on going, I'd love for you to find me and say hi if we have never met. If you aren't a Chamber member, this would be a great opportunity for you to attend and get a feel for what it's like. I'd also love to meet you.
Registration is required before tomorrow: Click here.
Members: $20 (tiered members can apply discount when registering)
Future Members: $35 
See you then!
NEWS
Neighborhood Cleanup in Fort Walton Beach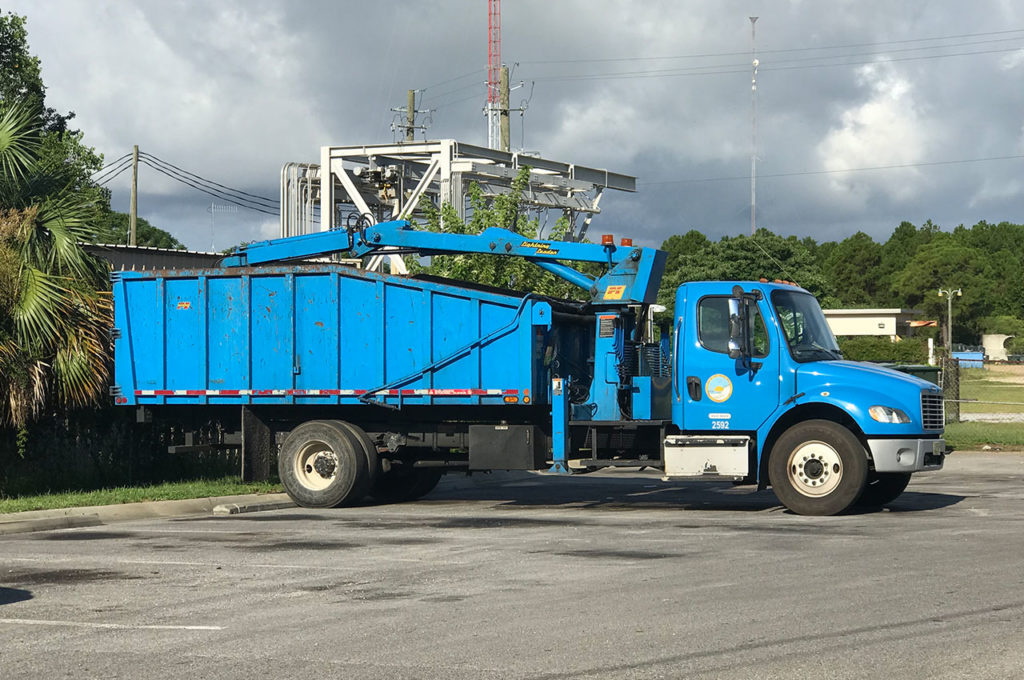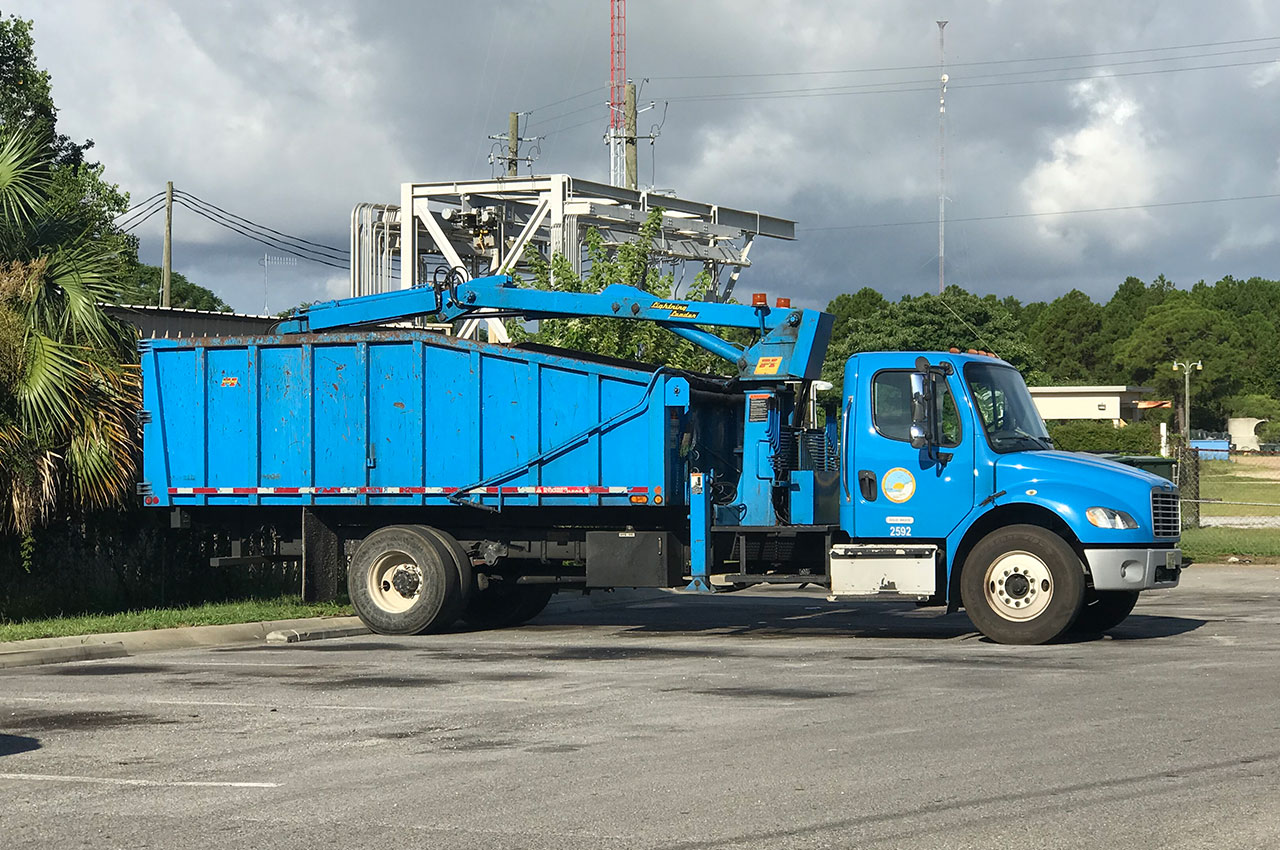 During the month of January, residents of the City of Fort Walton Beach can leave unwanted household items curbside for pickup on regularly scheduled yard waste days. There is no need to call for a Friday appointment. See the schedule here.
Items that can be picked up include:
Furniture
Mattresses
Old grills
Appliances
Items that cannot be picked up include:
Hazardous items
Construction debris
Tires
For Hazardous Waste Disposal needs, the Okaloosa County Haz-Mat Center is the answer! Call (850) 301-2013 for details. Hours of operation are 7am-3pm, Tuesday-Saturday.
Hazardous items include: paint, pesticides, used oil filters, pool chemicals, batteries, gas, solvents, paint products, tar, automotive chemicals, fluorescent bulbs, smoke alarms, fire extinguishers, computer monitors, etc.
Disposal is free for residential customers.
Tires can be disposed of for FREE at the South Okaloosa County Transfer Station. Call (850) 651-7394 for more information. This applies only to local households, not businesses. Tire sizes are limited to passenger and light truck tires. Five tires per household/per month.
SPONSORED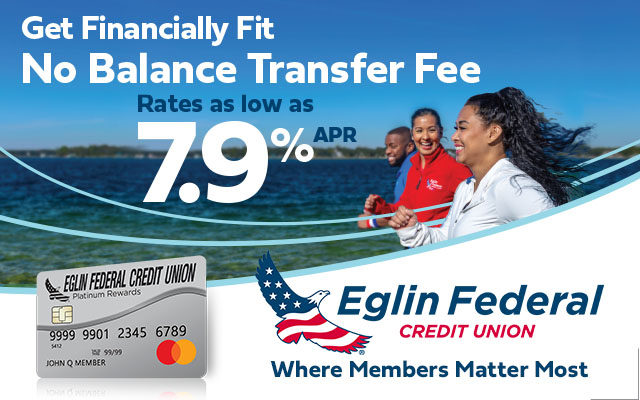 Start the New Year right by getting your finances in shape!
Lose the high interest credit card rate and transfer your balance to an Eglin Federal Credit Union Mastercard! There's no balance transfer fee, no annual fee, no cash advance fee, AND no international transaction fee. Interest rates are as low as 7.9% APR.
Get your finances in shape, and apply in person or online at eglinfcu.org/mastercard.
HEALTH
Fort Walton-Destin Hospital opens expanded Cardiac Rehabilitation Center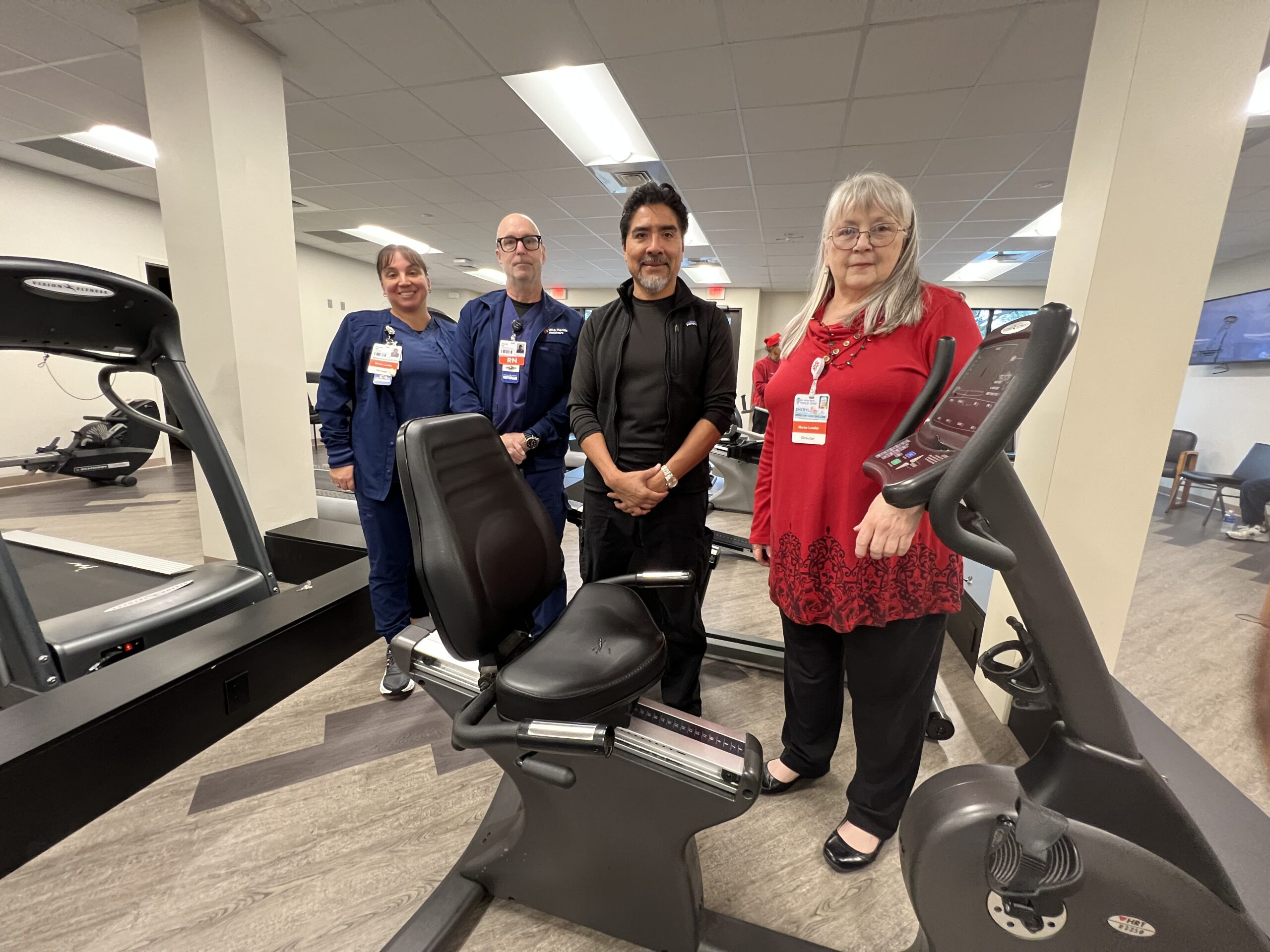 HCA Florida Fort Walton-Destin Hospital recently celebrated the grand opening of its expanded Cardiac Rehabilitation Center, which has moved into a newly-renovated building.
The new facility is located at 1020 Titan Court Suite 101, and is more than double the size of the previous location, coming in at 2,300 square feet.
The facility includes a gym with upgraded equipment, an exam room, two patient treatment rooms, and two changing rooms.
Cardiac rehabilitation at the hospital is an outpatient program designed to help patients who have suffered from a heart attack, undergone cardiac surgery, or received a qualifying diagnosis from a physician. The program involves monitored exercise sessions and nutritional counseling, as well as stress management, emotional support, and education to help patients develop a healthier lifestyle.
"This is such an important part of the treatment of the patients – just as important as some of the medications we prescribe," said Dr. Juan Zarate, cardiologist and medical director for the hospital's Cardiac Rehabilitation Center.
Jose Garcia, a 78-year-old patient, recently completed the program after undergoing quadruple heart bypass surgery at the hospital in July. The retired Air Force veteran, who enjoys playing golf, spent nearly 20 years on various medications and had previously received five heart stents to open clogged arteries.
"When I started playing golf, I was playing up to five days a week," Garcia said. "Then later on, I was only playing three days a week, and it was too much. I was getting so tired."
After completing the Cardiac Rehabilitation program, Garcia is back to playing golf five days a week.
"I'm feeling great. I just left the golf course," he said. "Everyone did a phenomenal job taking care of my 78-year-old body and making me feel brand new!"
PUBLIC SAFETY
Gunfire reported outside townhomes in FWB, investigation underway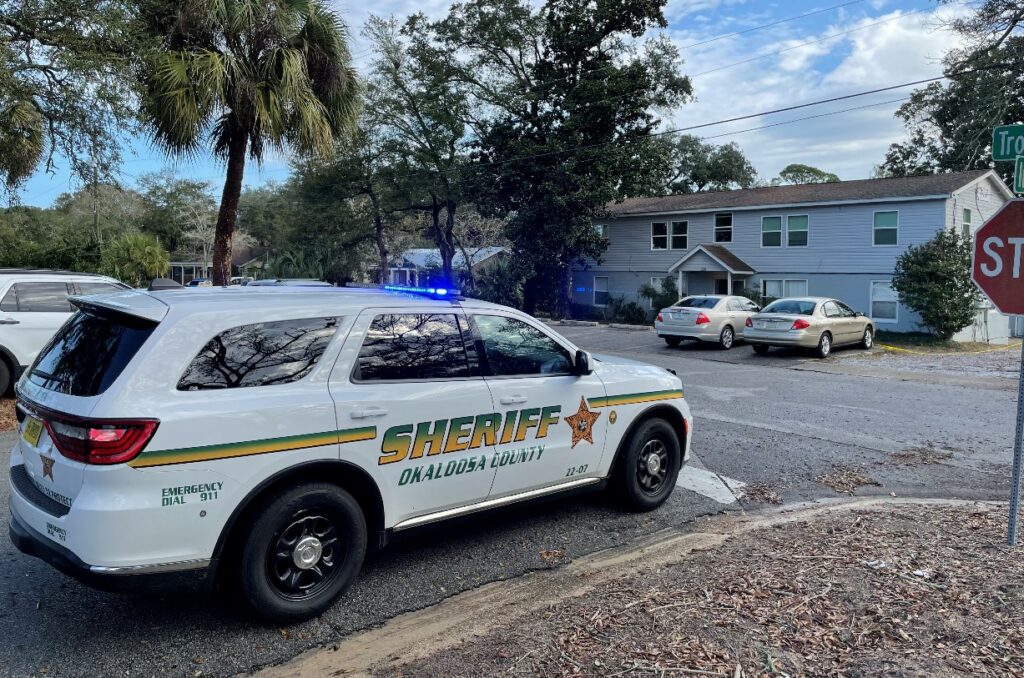 The Okaloosa County Sheriff's Office is investigating a reported disturbance and gunfire outside townhomes at 229 Troy Street near Fort Walton Beach.
The incident occurred early Wednesday morning, and a call reporting shots fired was received by the Communications department at around 7:40 a.m.
According to the OCOS, when deputies arrived at the scene, they found blood but no victim in the area. Additionally, no reports of a gunshot victim were received at nearby hospitals.
The investigation is ongoing, and anyone with information is encouraged to contact the OCSO at 850.651.7400 or Emerald Coast Crime Stoppers at 850.863.TIPS, emeraldcoastcrimestoppers.com, or via the P3 Tips Mobile application.
TRAFFIC
Preliminary construction for Brooks Bridge Replacement Project starts this month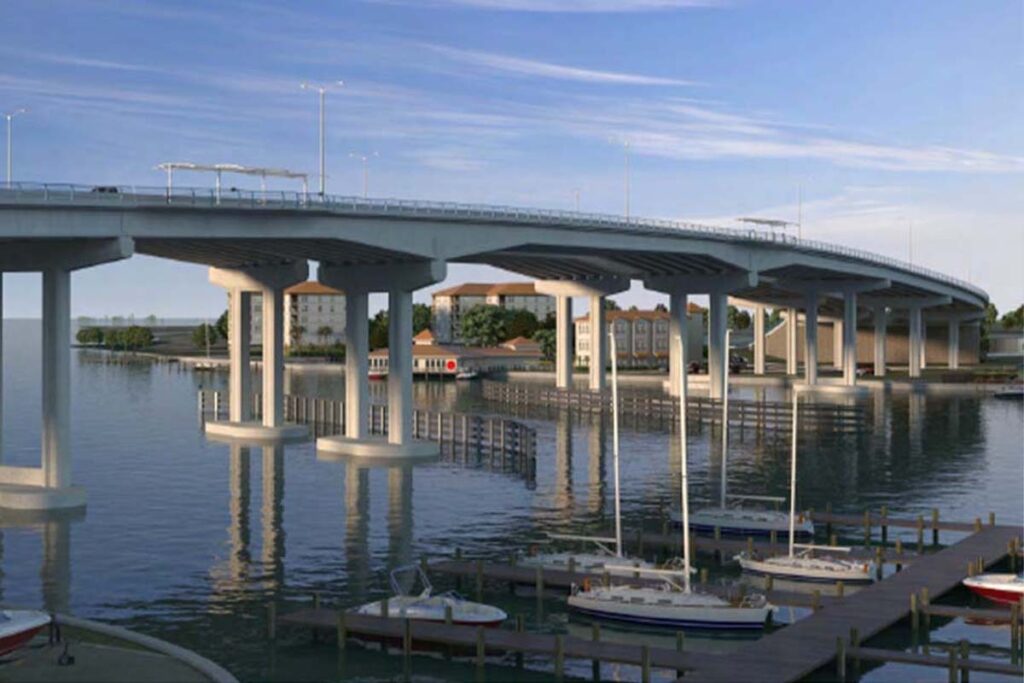 The Brooks Bridge Replacement Project is set to begin this Spring, with preliminary construction activities starting this month.
The project, which is being led by the Florida Department of Transportation, aims to replace the current four-lane bridge with a new six-lane structure across Santa Rosa Sound.
According to Kohen Johns Brannon, with the Florida Department of Transportation, the $171-million project includes relocating utilities on and around Brooks Street, U.S. 98, and the south side of Publix at the Shoppes at Paradise Point shopping center.
In the coming weeks, crews will also be working to realign Brooks Street, from Perry Avenue to the Brooks Bridge, to provide space for the new westbound structure.
Other activities involved in the project include:
Drainage improvements
The relocation of above and underground utilities
The installation of erosion control devices
Lane shifts
The finalization of necessary permits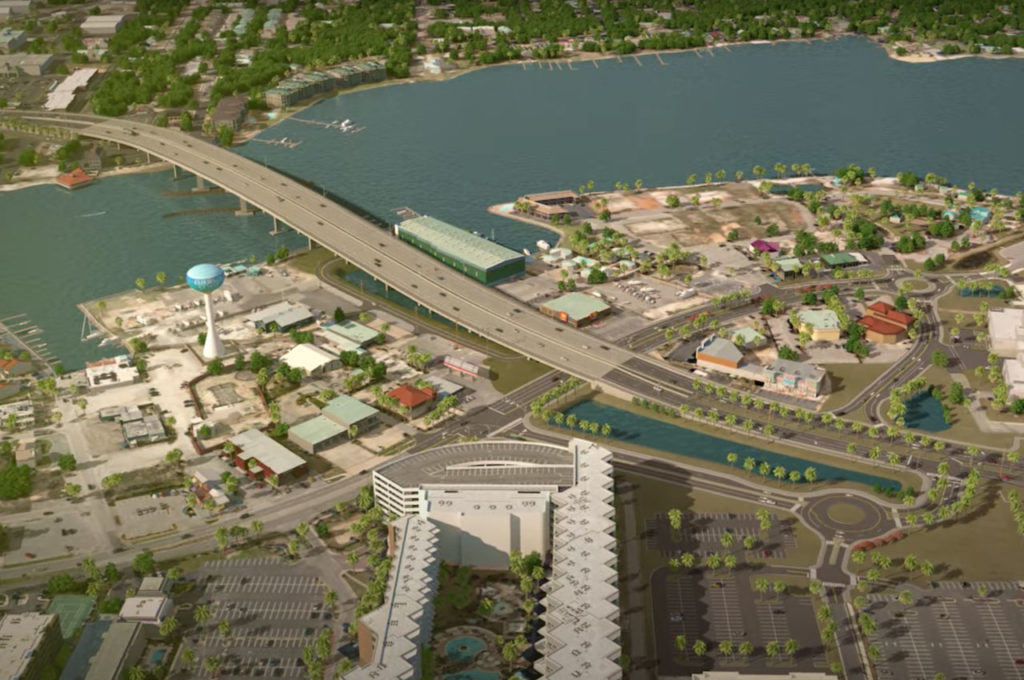 The early construction efforts will begin beneath the west side of the current bridge in Fort Walton Beach before moving to the east end of the structure.
It is currently estimated that the project will be completed by mid-2027. However, as with any construction project, it is important to note that all activities are weather-dependent and may be delayed or rescheduled in the event of inclement weather.
The Brooks Bridge serves as a major transportation corridor for the area and its replacement is expected to greatly benefit the community. The new six-lane structure will provide additional capacity to meet the growing needs of the region and improve safety for all users.
Drivers, pedestrians, bicyclists, and nearby properties may be impacted by the construction and associated traffic shifts.
The Florida Department of Transportation advises all individuals to use caution when traveling through a work zone, particularly at night, and to watch for construction workers and equipment entering and exiting the roadway.
In a press release, Brannon said, "We understand that construction can be inconvenient, but we are committed to completing this project as efficiently and effectively as possible. We appreciate the patience and cooperation of the community as we work to improve the infrastructure in Okaloosa County."
OK, that's all I have for you this morning! I hope you have a great Thursday!
p.s. What did you think of this morning's newsletter? Hit the reply button and let me know!
Published with ♥ by Get The Coast.
Did someone forward you this email? Subscribe here.
124 Eglin Parkway SE Fort Walton Beach, FL 32548