January 12, 2023
|
Reading time:
18 mins
TOGETHER WITH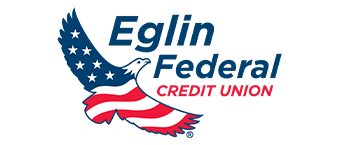 Good morning!
Let's talk weather today: A line of showers and storms is expected to move through the local area Thursday morning and push east of the area by early Thursday evening.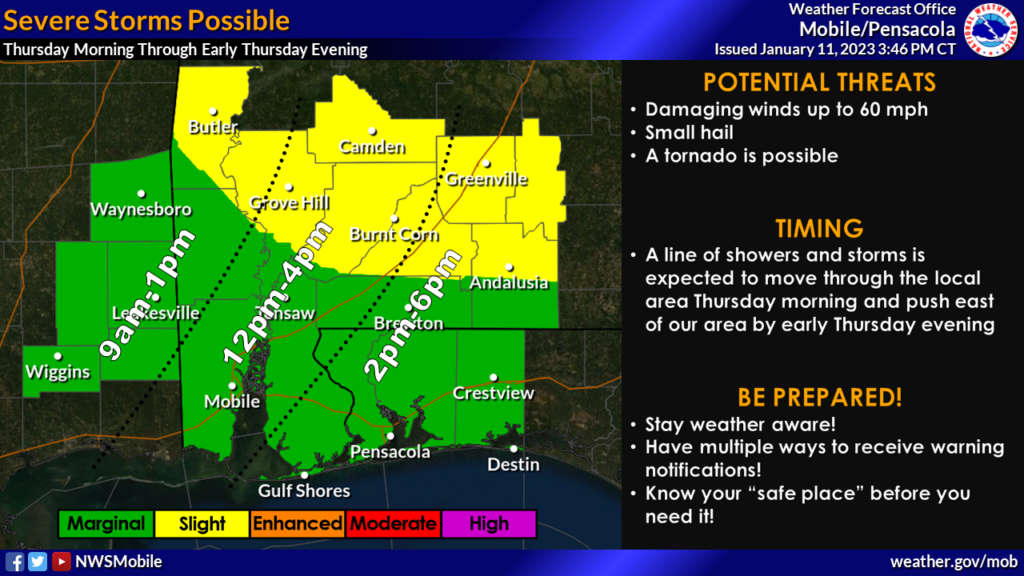 According to Okaloosa Public Safety Director Patrick Maddox, these storms have the potential to bring damaging winds, small hail, and "perhaps a tornado."
Additionally, Maddox says this system will bring increased (non-thunderstorm) winds to both land and marine areas Thursday, along with high surf and a high risk of rip currents.
Stay safe today!
SPORTS
Fort Walton Beach Vikings hire new Head Football Coach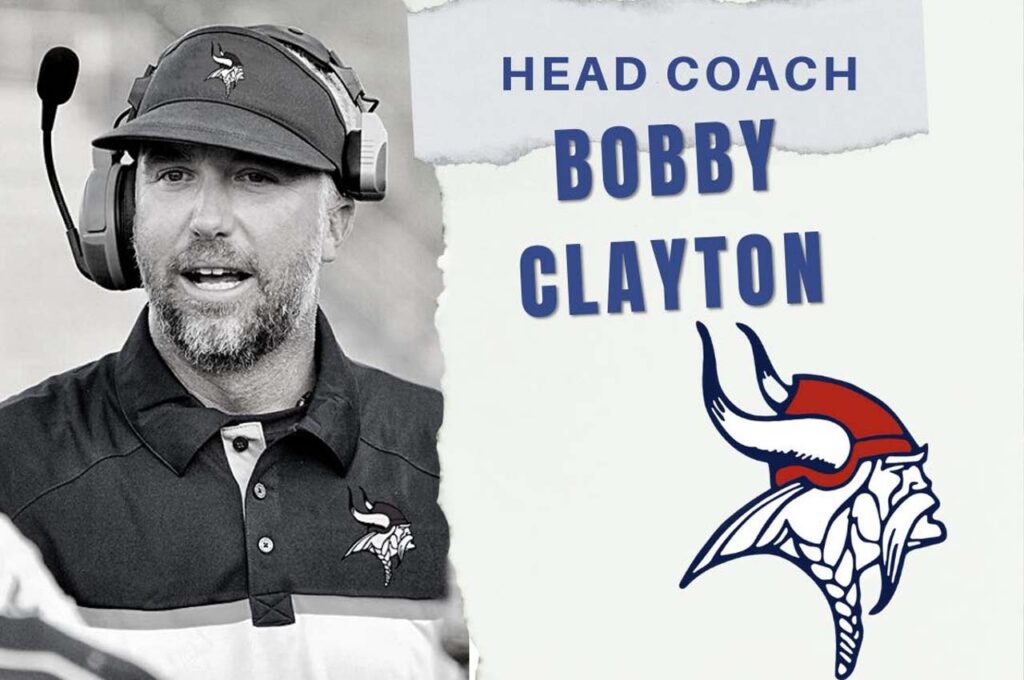 On the evening of January 9, 2023, Fort Walton Beach High School officially hired Bobby Clayton has the new Head Football Coach for the Vikings.
Back in November, Fort Walton Beach High School Principal John Spolski announced that Chip Petree, the Vikings head football coach for the past three years, would not be returning to the position. 
According to Principal Spolski, the time was right to move in a new direction.
With school back in session, Coach Bobby Clayton, who was previously the head coach at Gulf Breeze High School, will take the reins of the Viking football program.
The hiring process for a new coach was a thorough one. The school's HR department had guidelines and procedures in place, and a selection committee was formed to review resumes from interested candidates. According to Principal Spolski, they had right around 55-60 people who applied from all over the country, including abroad.
Spolski says that Bobby Clayton stood out as the top candidate for the position.
"Bobby Clayton is someone that knows us and we know him," said Spolski. "He's a proven commodity, has done great work at Gulf Breeze High School and we're excited to get him on board here and lead our program in the right direction."
Principal Spolski talked highly about Coach Clayton's leadership skills, with strengths in player development, strength and conditioning, but also his ability to balance his coaching responsibilities with his family life.
"He's a very magnetic person," he added. "He's very knowledgeable, not only about football, but people. He's a motivator and really easy to be around, but at the same time you feel like he's in command."
Clayton has a reputation for turning around underperforming programs, and Principal Spolski is looking forward to him doing the same at Fort Walton Beach High School. Here's how his time at Gulf Breeze has looked:
5-5 in 2022-23
7-4 in 2021-22
Nothing for 2020-21
3-7 in 2019-20
8-3 in 2018-19
8-3 in 2017-18
9-2 in 2016-17
"He went into Gulf Breeze when they were an unsuccessful program and he turned them around," he added. "He won a 'Coach of the Year' award there, and I think he's really anxious to come in here and wake this monster up for Fort Walton Beach High School."
"There's a lot of folks that want to get behind this program. There's a lot of folks that want to support this program, we just need to get all the gears running in the right direction."
Spolski said he was is impressed by Coach Clayton's comprehensive growth plan for the program, which focuses on developing and strengthening players from the time they leave the eighth grade to the time they're moving on to post-secondary.
"I'm talking about a comprehensive growth plan that I think has served him well at his previous school," he said. "You take these young men and build relationships with them and then teach and develop them. The next thing you know, you start winning some football games."
Winning is something that the Vikings are looking forward to in the coming season.
"We haven't won a football game in a couple years," said Spolski. "And I would tell you that, us being able to knock down some drives and put some scores on the board and win some games…that would be a great start.
He added that then, students get to experience what winning and success feels like and can start building a culture at Fort Walton Beach that they can all be proud of.
Up next, Spolski is excited to get Coach Clayton over to the school on Tuesday for what he describes as a "full makeover of the football program."
"It is a big deal," he added. "He is the right guy for Fort Walton Beach High School, and we're excited that he will be wearing Vikings on his visor."
SPONSORED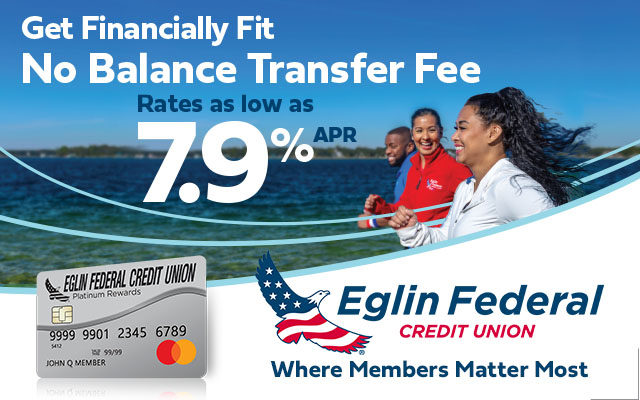 Start the New Year right by getting your finances in shape!
Lose the high interest credit card rate and transfer your balance to an Eglin Federal Credit Union Mastercard! There's no balance transfer fee, no annual fee, no cash advance fee, AND no international transaction fee. Interest rates are as low as 7.9% APR.
Get your finances in shape, and apply in person or online at eglinfcu.org/mastercard.
THINGS TO DO
Mattie Kelly Arts Foundation announces 2023 Concerts in the Village lineup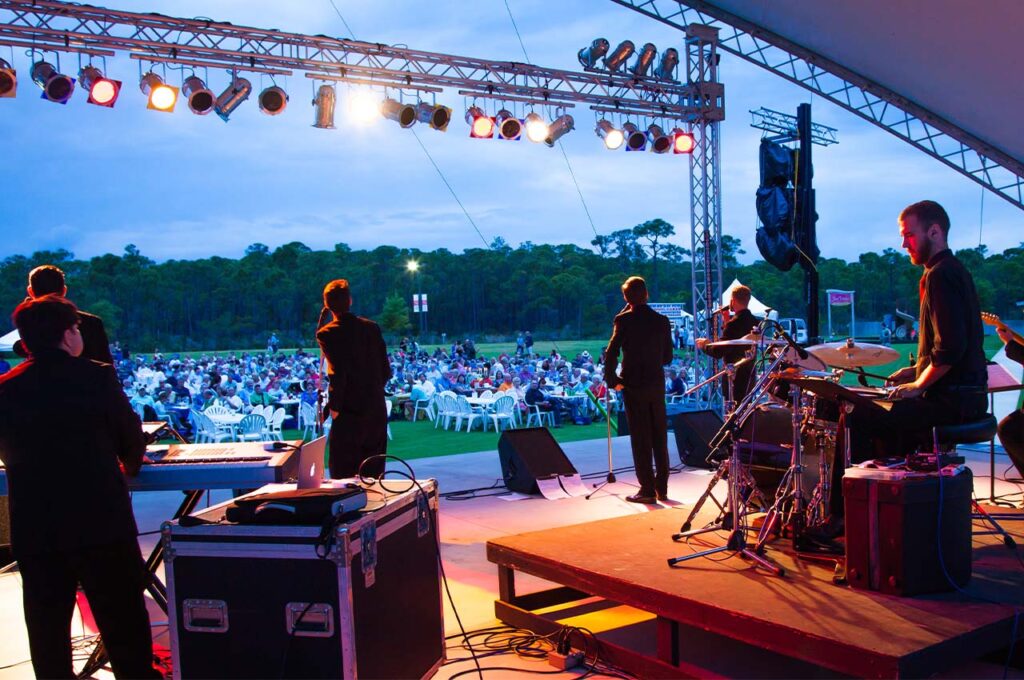 The Mattie Kelly Arts Foundation (MKAF) has announced the lineup for its 2023 Concerts in the Village. The live concert series will take place on Thursday evenings at the MKAF Dugas Pavilion in Destin, and will run from April 20 to June 22.
The 10-concert live music series will feature premier regional and national musicians and bands performing a variety of genres including classic rock, reggae, disco, and modern pop.
The series kicks off on Thursday, April 20, with entertainers Post Modern Jukebox promising an unforgettable trip back in time to celebrate vintage music and pop culture. The series will end on Thursday, June 22, with a powerhouse performance by the incomparable Big Bad Voodoo Daddy.
"This is a great lineup of live music performed in a beautiful venue at an affordable price for a great cause," says MKAF CEO Demetrius Fuller. "When you purchase a concert ticket, you are enabling us to provide the highest quality of arts education and community engagement throughout Okaloosa, Walton and Bay Counties. If you are a MKAF regular, welcome back, if you're not yet an MKAF member, please consider joining. We have a great time and as we like to say, your support keeps arts FUN-ded."
Attendees can bring a lawn chair, picnic, and wine, or purchase food and beverages on-site from a rotating list of local food trucks. Gates open at 6 p.m. with concerts beginning at 7 p.m.
The series is family-friendly and encourages guests to come as they are to enjoy a night under the stars.
The 2023 Concerts in the Village schedule is as follows:
Thursday, April 20 | Post Modern Jukebox
Thursday, April 27| Roman Street Party Band
Thursday, May 5 | Ozomatli
Thursday, May 11| Lucky Chops – New Day, New Tour
Thursday, May 18 | Yacht Rock Revue
Thursday, May 25| Symphonic Soul: The Magic of the Memphis Sound – Morgan James with special guest Ryan Shaw and Sinfonia Gulf Coast
Thursday, June 1 | Gotta Groove Band
Thursday, June 8| Adam Ezra Group
Thursday, June 15 | Journeyman: A Tribute to Eric Clapton
Thursday, June 22 | Big Bad Voodoo Daddy
General admission varies per concert, with prices ranging from $20 to $35 for adults. Discounts are offered for active-duty military (with ID). New this year, patrons purchasing tickets in advance of concert day will save $5 per ticket. Children (12 and under) are free.
A limited number of VIP tables (reserved table for eight guests for the entire season) are available for $2,250.
Purchase tickets online at MKAF.org/events.
SCHOOLS
Okaloosa School District urges Legislators to increase funding for Safe-Schools Officers, Mental Health needs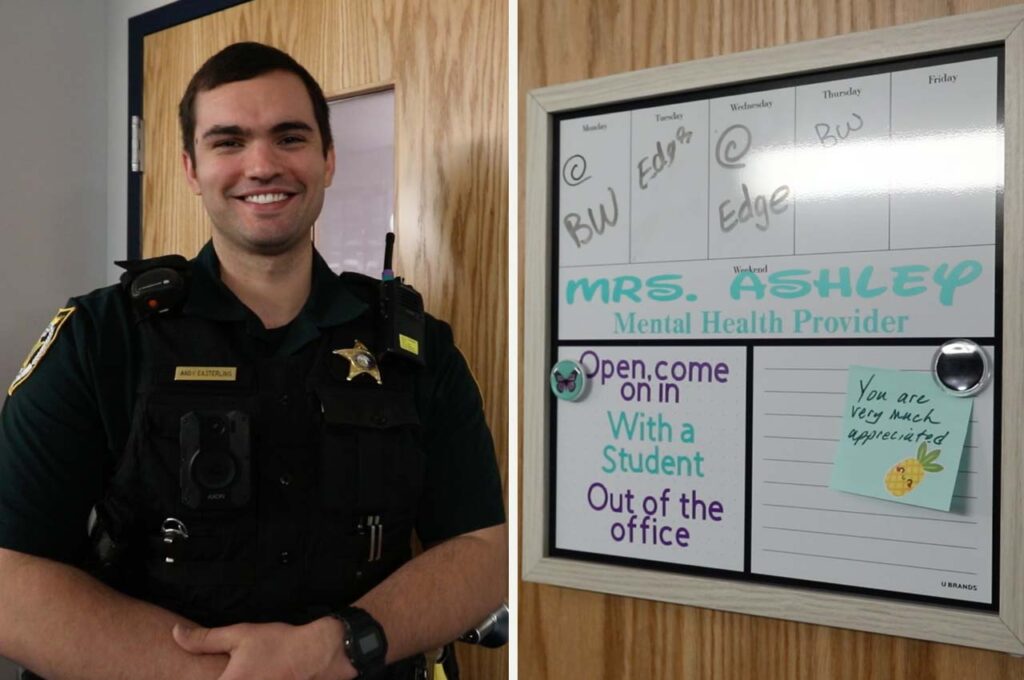 On Monday, January 9, 2023, Okaloosa Superintendent of Schools, Marcus Chambers, presented the School District's Legislative priorities for 2023.
These include Recruitment and Retention of employees and continued funding for safe and secure schools.
During Monday night's school board meeting, Chambers emphasized the importance of continued funding for safe and secure schools.
"I think all of us know that [safe and secure schools] needs to continue to be a priority here in our district and across the state," he stated.
He went on to highlight the efforts of Assistant Superintendent Steve Horton and Safety Program Director Danny Dean for their work in this area. Chambers emphasized the importance of increased funding to continue support for staffing requirements for safe-schools officers in every public school.
He acknowledged the district's gratefulness for the partnership with the Okaloosa County Commissioners and the Okaloosa Sheriff's Office in funding these efforts.
Chambers also expressed support for the Florida Department of Education Office of Safe Schools' request to restore the original funding for district allocations of the school hardening grant and to authorize the flexibility of allowable expenditures to include safety-related, non-capital outlay expenditures to meet the specific needs of individual districts.
Basically, they are requesting "a little bit more flexibility" in the use of funding for school safety.
Finally, Chambers emphasized the importance of increased funding for mental health staffing and resources in public schools and connectivity with community-based mental health services.
He stated, "I think anything that we can continue to do to keep that, or even increase that, with the emphasis on mental health, is important."
The District's legislative priorities for 2023 was presented to the Northwest Florida Legislative Delegation on Wednesday, January 11, 2023, by School Board Member Tim Bryant. 
COMING SOON
Emerald Coast Association of Realtors breaks ground on new Santa Rosa Beach office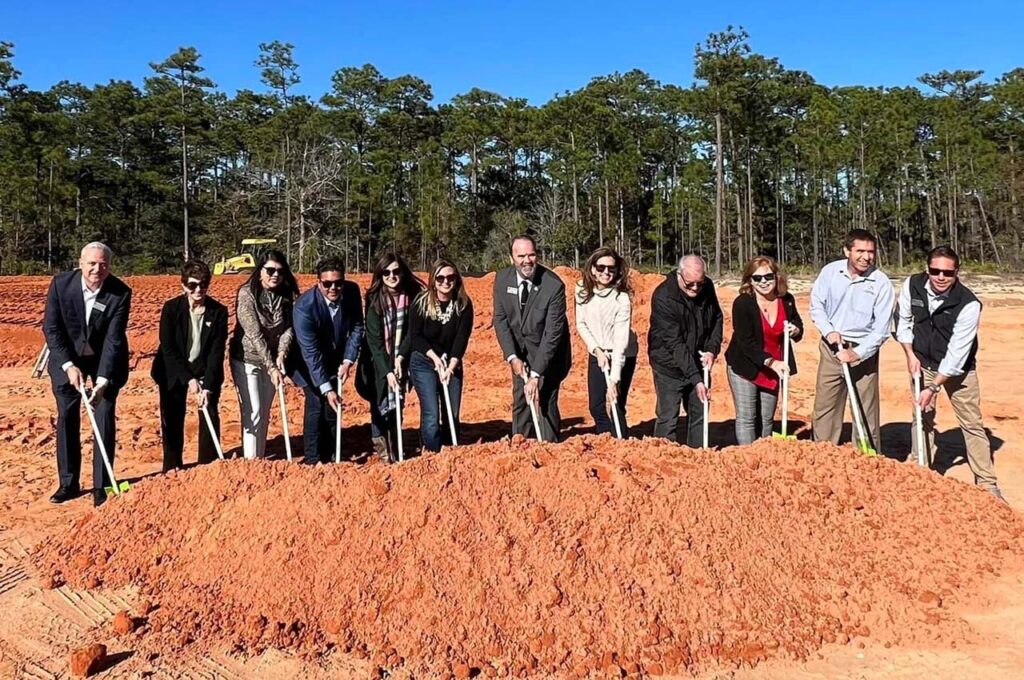 On Tuesday, January 10th, the Emerald Coast Association of Realtors (ECAR) and the Walton County Chamber of Commerce held a ceremony to break ground on a new Santa Rosa Beach office for ECAR. The new office, which will be built by Huff Construction, is located on Hwy. 98 just west of the Church Street intersection, near the new Burger King.
ECAR is the largest trade association on the panhandle, with over 5,000 active members. The Association serves Okaloosa and Walton County, and currently has locations in Navarre, Fort Walton Beach, and Santa Rosa Beach.
The new 6,000 sq. ft. development will be ECAR's hub for the over 1,500 members that call Walton County home. Last year, the Association represented a real estate sales volume of over $11 billion, with $6 billion of those sales in Walton County. ECAR says they are excited to be a part of the continued growth and the impact this industry has had over the past several years in Walton County.
"With an ECAR presence among so many of our valued real estate partners and sponsors here in Walton County, it solidifies the vision of 'Better Together' that I have for our Association and carries that same vision to the community," explained 2023 ECAR President, Joe Capelotti. "Our doors are always open to help residents and REALTORS®, alike. Our goal is to educate and build connections so that we build a community that is 'Better Together'."
The new Santa Rosa Beach office is not only a sign of ECAR's growth and commitment to the area, but also a testament to the thriving real estate market in Walton County.
POLITICS
FWB City Council votes to sell Fairgrounds property to Okaloosa, keeping it public use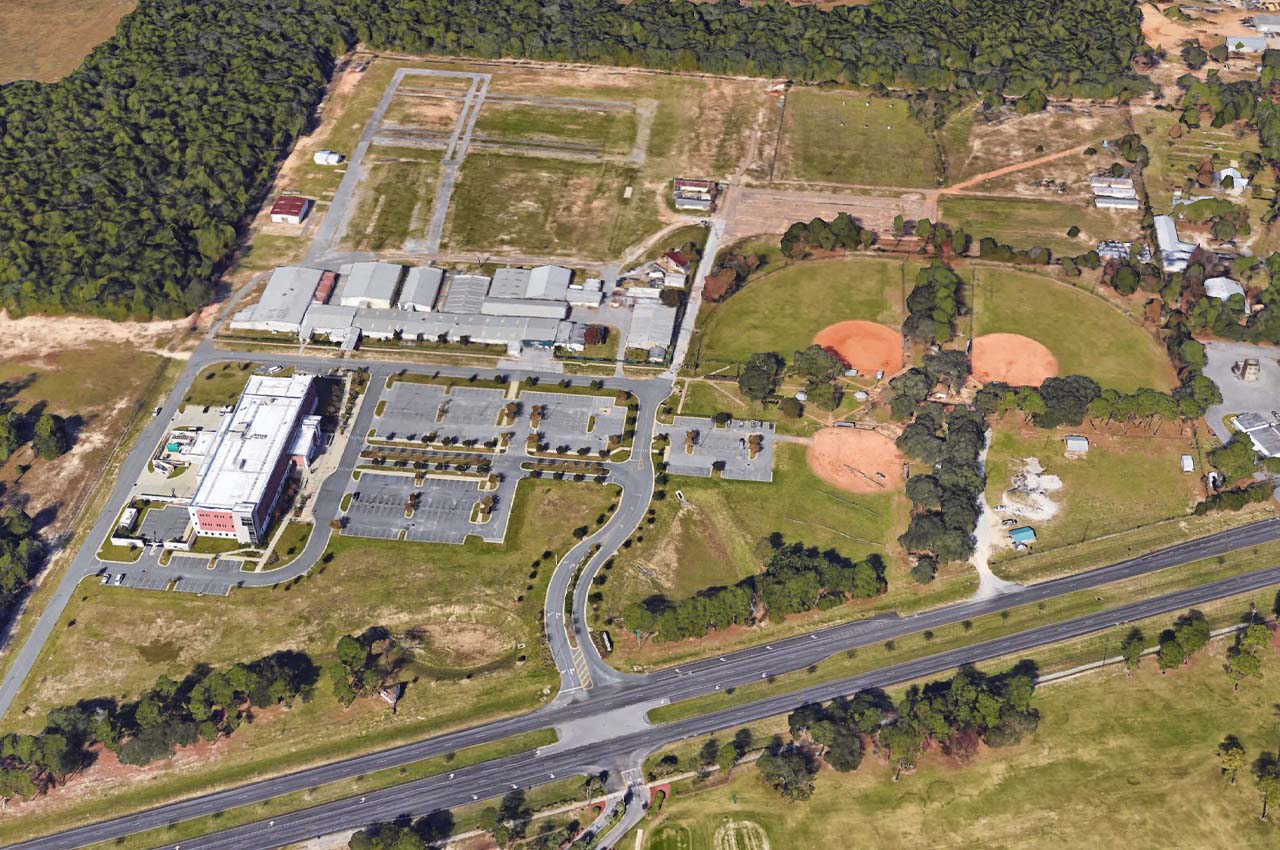 On January 10, 2023, the Fort Walton Beach City Council discussed the future of the Northwest Florida Fairgrounds property on Lewis Turner Boulevard and agreed to sell the property to Okaloosa County.
The 40-acre property was originally purchased by the City of Fort Walton Beach for around $4 million.
​​Years later, the city would sell the front half (roughly 16 acres) to the county for $2 million for the construction of the courthouse annex.
Okaloosa County has expressed interest in acquiring the property for some time now, either as an outright purchase for the appraised value, a land swap deal for the old hospital site, or a combination of the two.
At Tuesday's meeting, Interim City Manager Jeff Peters reminded the council of the previous discussions and workshops held about the property, and asked for direction on moving forward. Okaloosa Commissioner Trey Goodwin then took the floor to speak about the county's interest in the property, saying "this facility is an important community facility" for a broad base of the constituents, including those outside the city.
He also highlighted the county's commitment to retain the historical and nostalgic values of the fairgrounds facility, but also the desire to revamp the buildings for larger events and continue to make it a public use facility.
The county's three proposals for the 20 acres are:
The first option is an outright purchase of the property for the appraised value.
The second option is a land swap deal for the old hospital site, which is off of Hospital Drive and Staff Drive. The county owns it, however, it is surrounded by property within the city limits.
And the last one is a combination of the first two options.
According to Goodwin, the county would use tourism tax dollars to revamp the fairgrounds property, stating the investment could be in the 7-figures. 
"We believe that using tourism tax dollars for this purpose is an investment in our community's future and will benefit both the county and the city." He explained that the tourism tax dollars are collected specifically to support projects that promote tourism and benefit the community. The proposal for the fairgrounds property fits that criteria.
He also went on to mention that the county's proposal to acquire the fairgrounds property and renovate the buildings for larger events will generate new tourism and revenue for the county and the city.
Following Goodwin's discussion, City Councilman Nathan Kelley made a motion to move forward with the first option presented by Okaloosa County. This option is an outright cash purchase of the property for the adjusted value of $4.115 million. 
The total City Property is 26.33 acres and the net City Property transferred would be 19.88 acres. This means that the City would retain 6.45 acres.
The appraised value of the property as of October 15, 2021 was $5,450,000 "As Is" and $5,925,000 as "Vacant Land."
Considering the valuation adjustment of 6.45 acres, the new adjusted valuation of the property is $4,115,926.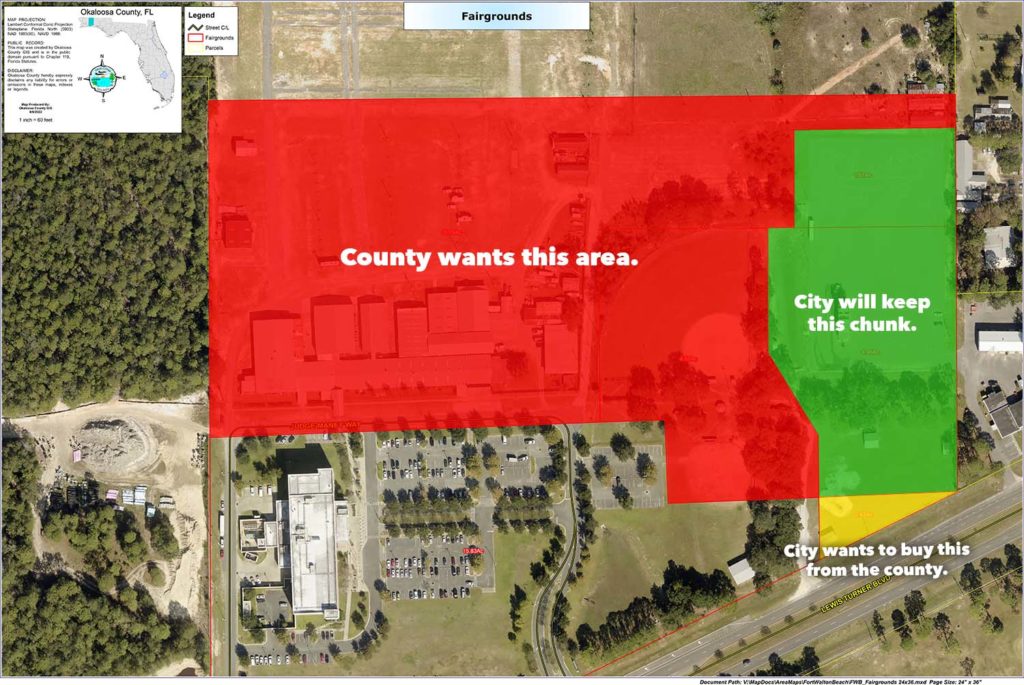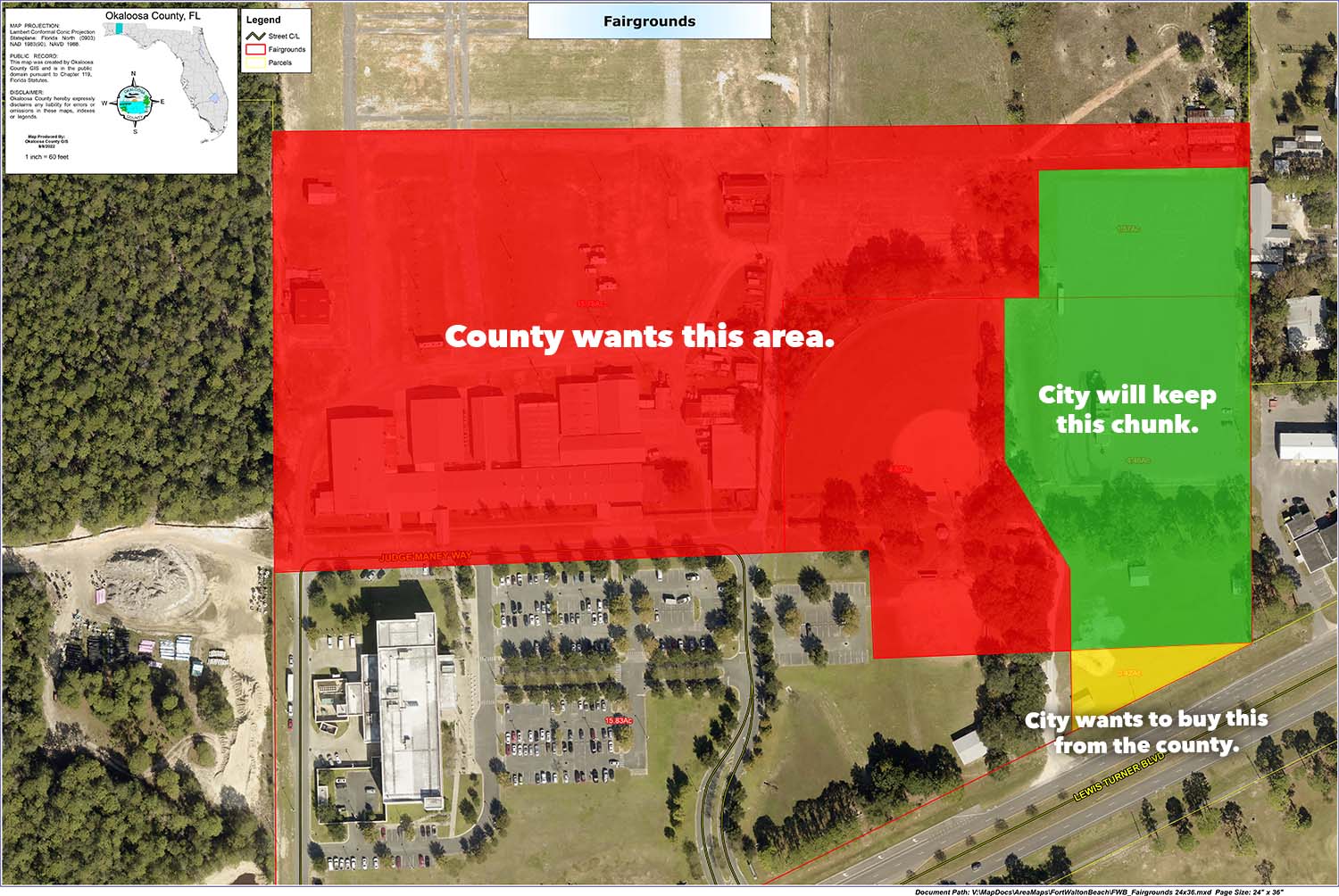 "Originally when this was brought up, I didn't like it," said Councilman Nathan Kelley. "I didn't like the idea of giving up City property but the more that I went to the Fairgrounds and saw the condition of it, I thought 'we are not being very good stewards of this' and a lot of it falls on the city."
He went on to state that with the county's willingness to make the needed improvements, selling this property for a cash purchase will give the city an opportunity to get some projects done that they need to do in the future.
The vote passed 5-2, with Councilmembers Travis Smith and Mike Holmes voting against the sale.
Up next, the city will get an updated appraisal done on the property and work on the terms with the county for the final sale of the Fairgrounds property. The property will be deemed surplus and an agreement will then be brought to the County Commissioners for approval and then back to the city council.
OK, that's all I have for you this morning! I hope you have a great Thursday!
p.s. What did you think of this morning's newsletter? Hit the reply button and let me know!
Published with ♥ by Get The Coast.
Did someone forward you this email? Subscribe here.
124 Eglin Parkway SE Fort Walton Beach, FL 32548