January 31, 2023
|
Reading time:
13 mins
TOGETHER WITH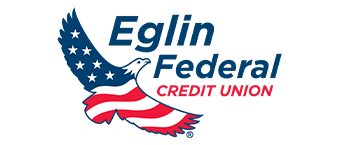 Good morning!
A quick traffic reminder for today: The 96th Test Wing will conduct testing on the Eglin range complex today, January 31, 2023, requiring the closure of Highway 85 and State Roads 123 and 285.
Highway 85 and SR 123 will be closed at various points between 10 a.m. and 1 p.m.
State Road 285 will close periodically from 10 a.m. through 3 p.m.
Eglin announced that State Road 285 will close again for testing on February 1-3 between 10 a.m. and 3 p.m.
According to Eglin, the roads will not be closed for more than a 90-minute period and the roads may be closed for several periods within the time frame.
Happy driving!
SCHOOLS
Okaloosa STEMM Academy nominated for the National Blue Ribbon Program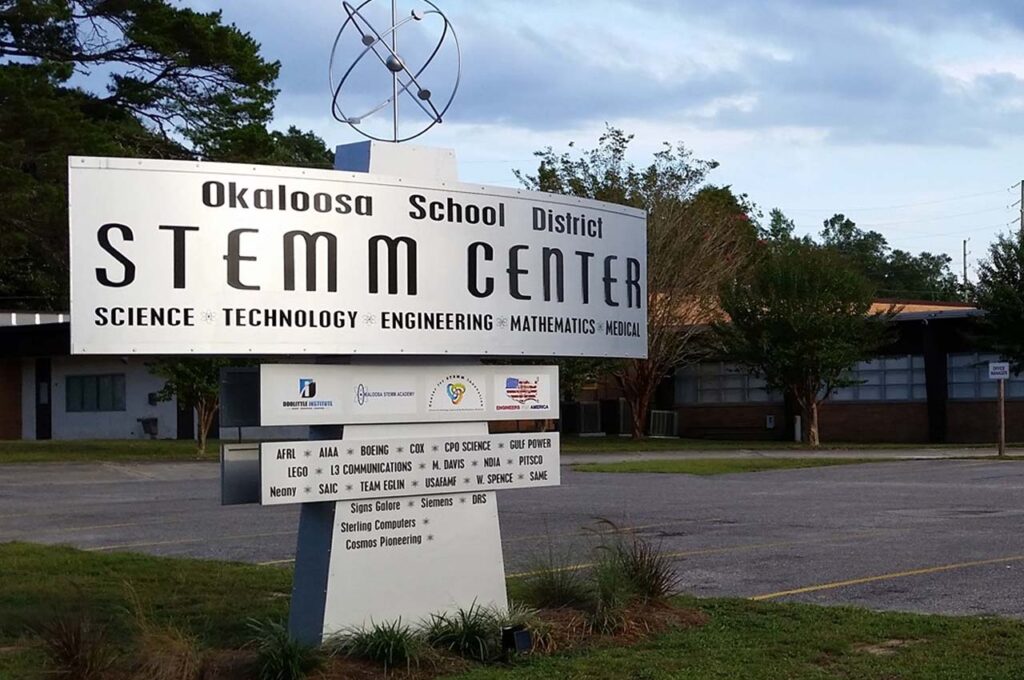 The Okaloosa STEMM Academy has been chosen to be part of the prestigious 2022-2023 National Blue Ribbon Program, honoring public elementary and secondary schools with students who perform at high levels.
The Okaloosa STEMM Academy is a public middle school that focuses on Science, Technology, Engineering, Math, and Medical fields. It offers a rigorous and advanced program of study with high school-level classes starting in 6th grade.
Students are selected to attend the school based on their solid academic record of high achievement in math and science.
The Florida Department of Education (FDOE) nominated the STEMM Academy to the United States Department of Education (USDOE) due to its exemplary performance based on 2021-2022 performance data, according to the Okaloosa County School District. This includes:
Earned a school grade of A for the 2021-2022 school year.
Performed, as a whole school, in the top 15% in the state.
Each subgroup performed in the top 40% in the state.
For high schools, graduation rate and college and career readiness performed in the top 15% in the state.
Superintendent Marcus Chambers expressed his pride in the STEMM Academy's nomination and said, "The performance data affirms the hard work of our students and teachers, and their achievement is something we can all be proud of as a community."
To officially receive the nomination, the Okaloosa STEMM Academy must complete an application to the FDOE and USDOE. The USDOE Secretary of Education will announce the National Blue Ribbon Schools in September 2023.
SPONSORED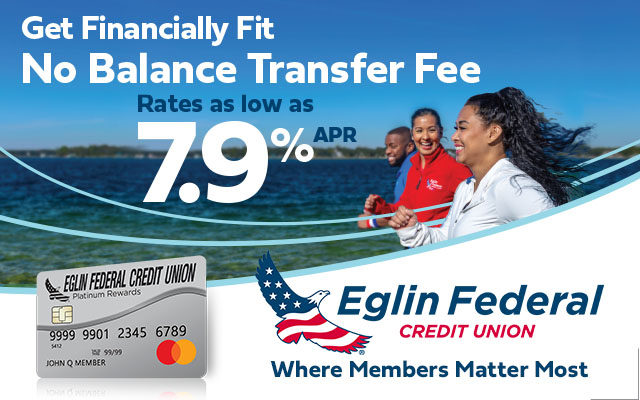 Start the New Year right by getting your finances in shape!
Lose the high interest credit card rate and transfer your balance to an Eglin Federal Credit Union Mastercard! There's no balance transfer fee, no annual fee, no cash advance fee, AND no international transaction fee. Interest rates are as low as 7.9% APR.
Get your finances in shape, and apply in person or online at eglinfcu.org/mastercard.
POLITICS
"Meet the Candidates Night" Coming Up for Fort Walton Beach Municipal Election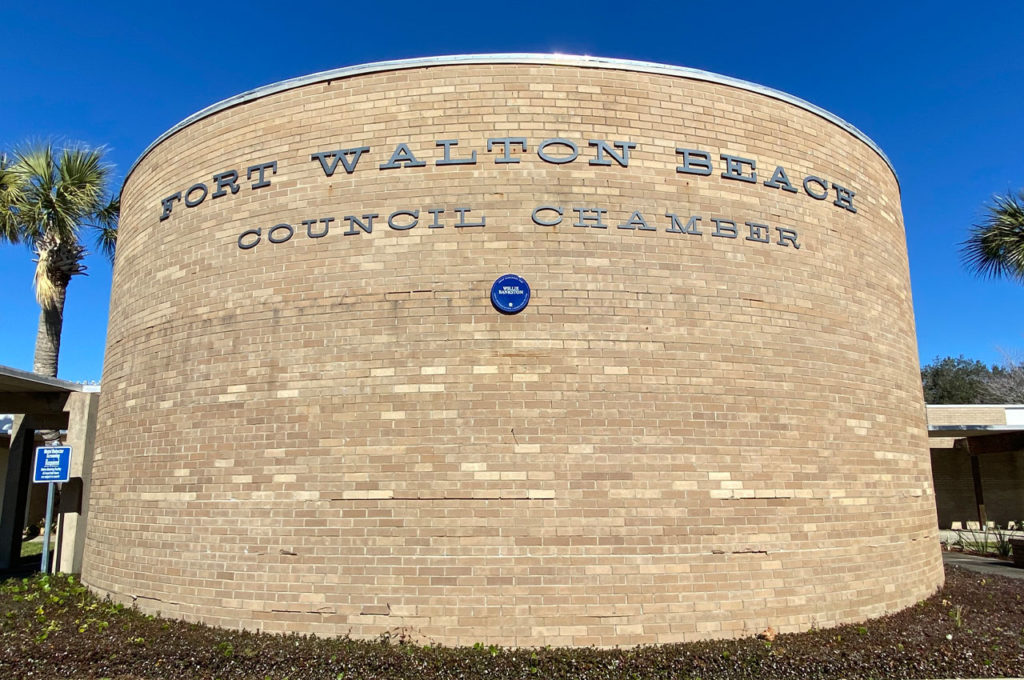 With the upcoming municipal election on March 14, 2023, "The Venue at Beach Weekend" is hosting a Meet the Candidates evening on March 1, 2023, to give residents the opportunity to meet (and get to know) the 13 candidates vying for 4 seats on the Fort Walton Beach City Council.
The event will take place at The Venue, located at 109 Brooks St SE in downtown Fort Walton Beach, with doors opening to the public at 6:00 pm. The evening will begin with an informal gathering, allowing members of the community to visit with each candidate and learn more about them.
At 6:30 pm, each candidate will have the chance to speak to the assembly about themselves and their goals for serving as a Fort Walton Beach City Council member. After the remarks, candidates will be available for individual questions and to hear from citizens.
Here are the 13 candidates:
Debra Riley
Jason Harwell
Kirby Locklear (incumbent)
M.G. Moran (incumbent)
Ryan Hartman
Nathan Kelley (incumbent)
Brandon Bishop
Gareth Stearns
Amy Jamieson
Jared Bryce Jeter
Gloria DeBerry
Larry Patrick
Payne Walker
Don't miss this opportunity to learn about the candidates and get involved in shaping the future of Fort Walton Beach. "Meet the Candidates Night" starts at 6:00 pm on March 1, 2023, at The Venue at 109 Brooks St SE.
SCHOOLS
Ruckel Middle School students shine at All-State and All-County bands
🙏This local middle school band coverage is made possible thanks to Realtor Lisa A. Norton! Support those who support our local news coverage!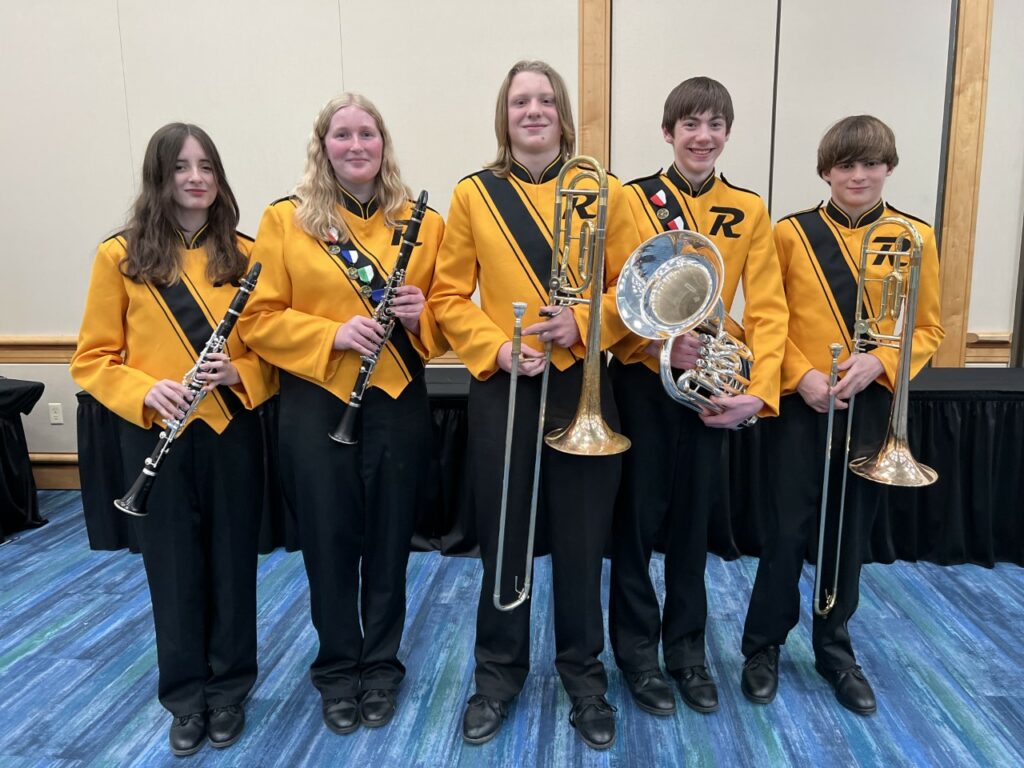 Ruckel Middle School in Niceville is celebrating the achievements of their talented band students. Five students were selected to participate in the 2022-2023 Florida All-State Band and an impressive 30 students were selected to perform in the 2022-2023 Okaloosa All-County Honor Band.
Isabel Wooten (clarinet), Riley Geering (clarinet), Simon Smith (trombone), Brody Bliss (euphonium), and Richard Reid (trombone) represented Ruckel as they traveled to Tampa earlier this month.
The students performed alongside the best musicians in the state, according to Band Director Teri Bruse.
The Okaloosa All-County Honor Band, which includes 30 students from Ruckel, will perform on Saturday, February 4th, at the Mattie Kelly Arts Performing Center at Northwest Florida State College.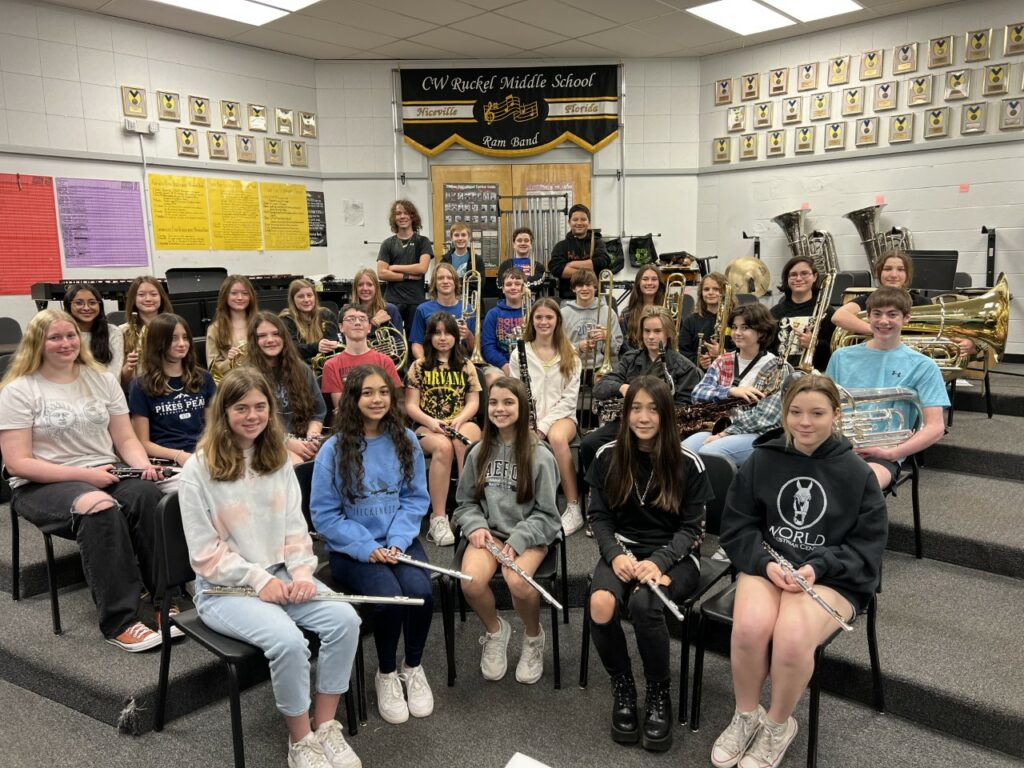 The students from Ruckel includes flutists Reagan Wyman, Veronica Bond, Briel Coley, Chloe Ciampa, and Samantha Williams; clarinetists Riley Geering, Isabel Wooten, Avy Hinojosa, Alex Morgan, Hayley Gibson, and Lawren Isbell; saxophonists Andersen Shell and Claire Quick; euphonium player Brody Bliss; trumpeters Emily Martinez and Gianna Borello; French horn players Jalie Borello, Jayla Hurt, and Ava Albright; trombonists Simon Smith, Ethan Brand, Richard Reid, Rose Weinacker, Tyler Steele, and William Ross; and tuba player Julia Milz. The percussion section includes Rocco Welch, Will Scroggs, Roman Hill, and Jackson Zielinski.
This is a proud moment for the Ruckel Middle School band program and the Niceville community.
This local middle school band coverage is made possible thanks to Realtor Lisa A. Norton! Support those who support our local news coverage!
A MESSAGE FROM FWB CHIROPRACTIC
Find Relief from Back Pain with FWB Chiropractic's Personalized Treatment Plans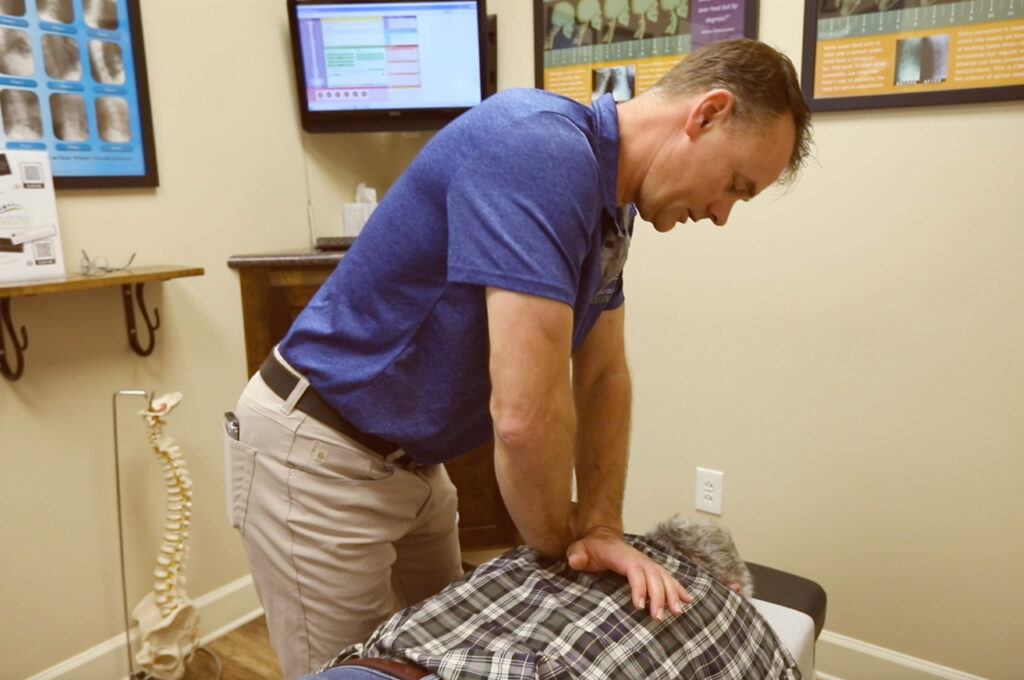 The 3 most common reasons someone goes to see Dr. Scott Smith and Dr. Logan Gates at Fort Walton Beach Chiropractic are headache, neck pain, and back pain.
Today, we will talk about back pain.
"Back pain presents as pain straight across the lower back around the belt line, or you can have pain that travels down your legs, numbness, tingling, sharp shooting pain, or the deep bone on bone pain in the middle of the back," said Dr. Scott Smith.
Whether the pain is from arthritis or a herniated disc, FWB Chiropractic can determine the best course of action for you.
"When you come in, we'll go through an entire evaluation process with you that includes your health history, exams to figure out where your body's at and what we need to do for it," explained Dr. Logan Gates. "That's going to include having you bend, twist and move to see where your limitations are at. We will look for any low back pain or neck pain that you may be experiencing and see what we can do to help that out."
Dr. Gates explained that they will find out where your limitations are and help your body to overcome those limitations and progress in your healthcare. At the end of your exam, the Chiropractors will take X-rays of the area of complaint, along with any other areas that you want to address, according to Gates.
"We'll be able to show you bones, cartilage, soft tissue, and all the stuff that's on the inside of your body that may need any treatment," he said. "After that, Dr. Smith and I will work together to come up with a treatment plan that works best for you to address your goals and your needs."
Some of those courses of action include spinal adjustments, core strengthening stability exercises, spinal decompression therapy and a PiezoWave, which is an acoustic compression device.
"Whether you have insurance that will cover your treatment or not, our goal is to provide high quality care at a reasonable cost," said Dr. Smith. "We look forward to helping you with your healthcare needs."
To learn more about Chiropractic Care, visit fwbchiro.com. Fort Walton Beach Chiro is located at 15 Racetrack Road NE, Fort Walton Beach, FL 32547 – (850) 200-4911
THINGS TO DO
Mardi Gras in Fort Walton Beach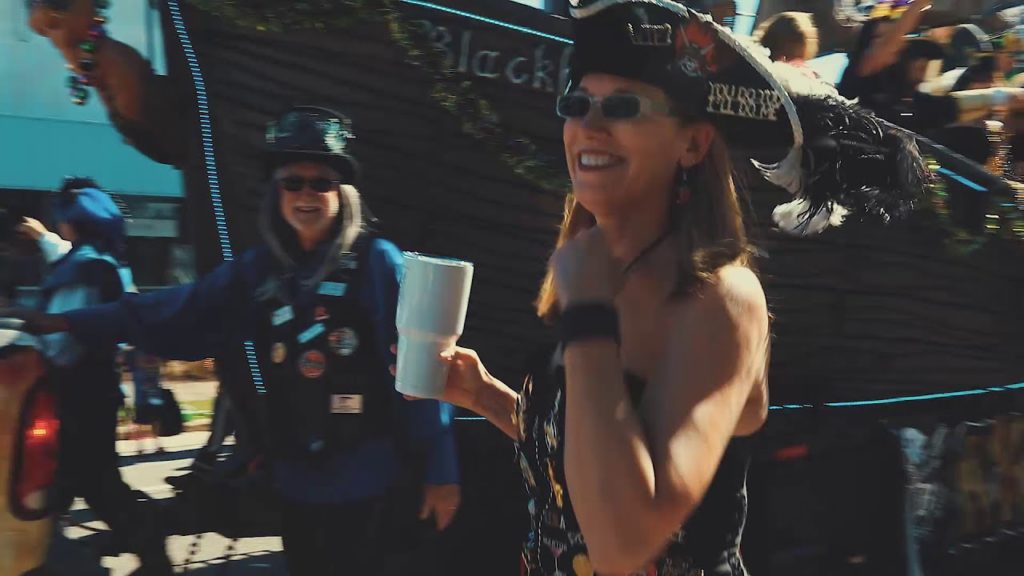 The City of Fort Walton Beach is gearing up for their 3rd Annual Mardi Gras Parade and Downtown Throwdown on Sunday, February 5, 2023, at the corner of Eglin Parkway and First Street SE from 11am-4pm. 
Hear live music from Dikki Du and the Zydeco Krewe on Ferry Road between First Street and Miracle Strip Parkway. 
The event is free and and the parade kicks off at 11am, with music being played until 4 p.m.
Floats will line up on First Street between Eglin and Perry Avenue at 10:00 a.m. At 11:00 the parade starts at First Street and Eglin Parkway, continues on Eglin Parkway, turns right onto Perry Avenue and ends on First Street.
COASTAL RESOURCES
Get ready for the Emerald Coast Open with the Lionfish Pre-Tournament Kick-off Party in Destin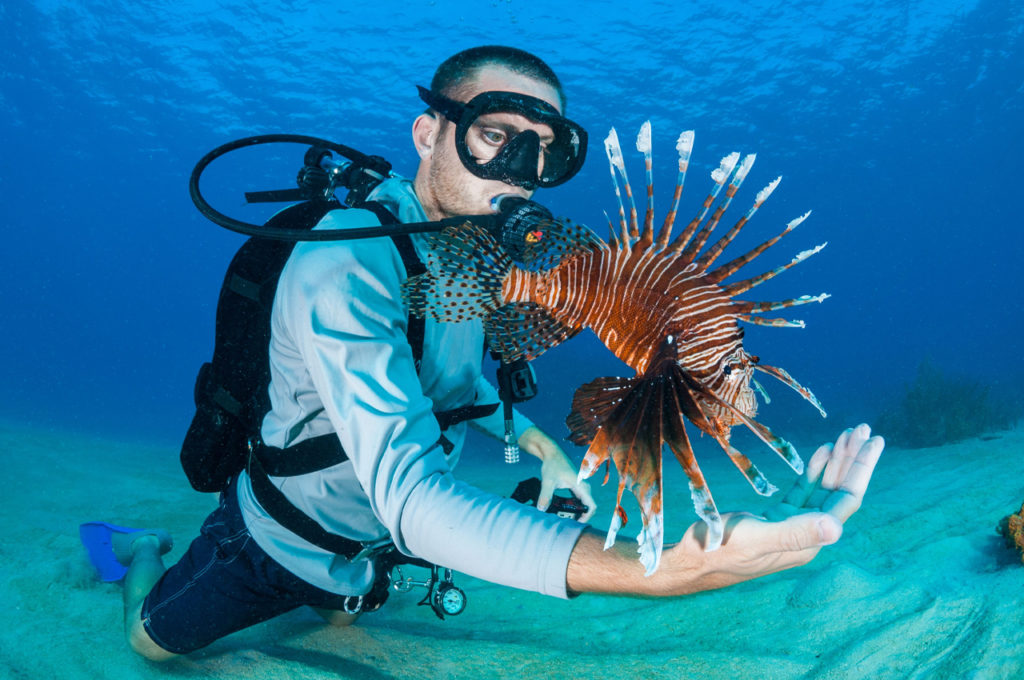 The Emerald Coast Open is quickly approaching, and excitement is building for this year's lionfish tournament. But before the world's largest lionfish tournament begins, the public is invited to attend the Lionfish Pre-Tournament Kick-off Party, taking place at Dewey Destin's Seafood Restaurant on the Destin Harbor on Friday, February 3, 2023 from 6-9pm.
This family-friendly event is the perfect way to get a taste of the excitement surrounding the Emerald Coast Open and learn more about this invasive species and its removal from the Gulf of Mexico. Attendees will enjoy free food, including gourmet lionfish samplings, live music, and plenty of giveaways and prizes.
In addition to the festivities, participants will have the opportunity to meet tournament participants, sponsors, organizers, dive shops, and charters. The event is a great way to find potential teammates or even a future dive buddy, according to ECO.
Whether you are a seasoned lionfish hunter or just learning about the impact of this invasive species, the Lionfish Pre-Tournament Kick-off Party is the perfect opportunity to get involved. You will have the chance to learn about lionfish, how to get involved in the tournament, and meet others who are passionate about this important cause.
In 2022, The Emerald Coast Open removed over 11,000 lionfish in the two-day period. This impressive number was in addition to the 2,582 lionfish removed during the pre-tournament competition. In total, 13,835 lionfish were removed.
So mark your calendars and head to Dewey Destin's Seafood Restaurant on the Destin Harbor on February 3 for an evening of fun, food, and fellowship. The Lionfish Pre-Tournament Kick-off Party is a great way to get ready for the main event.
Pre-Tournament is from February 1 – May 18, 2023
Main Tournament Begins – May 19-20, 2023
To register for the ECO and to find out more about the event, click here.
OK, that's all I have for you this morning! I hope you have a great Tuesday!
p.s. What did you think of this morning's newsletter? Hit the reply button and let me know!
Published with ♥ by Get The Coast.
Did someone forward you this email? Subscribe here.
124 Eglin Parkway SE Fort Walton Beach, FL 32548