March 2, 2023
|
Reading time:
13 mins
TOGETHER WITH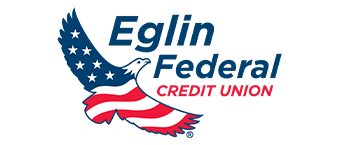 Good morning!
According to Okaloosa Public Safety Director Patrick Maddox, a potent storm system is forecasted to move across the southern Plains to the Mississippi Valley on Thursday night into Friday morning.
A narrow line of storms is expected to accompany the system, and some of these storms could become severe with damaging winds and possible tornadoes. The severe weather potential will be focused mainly north of the Interstate 10 corridor, but a low-end severe threat also exists for coastal communities.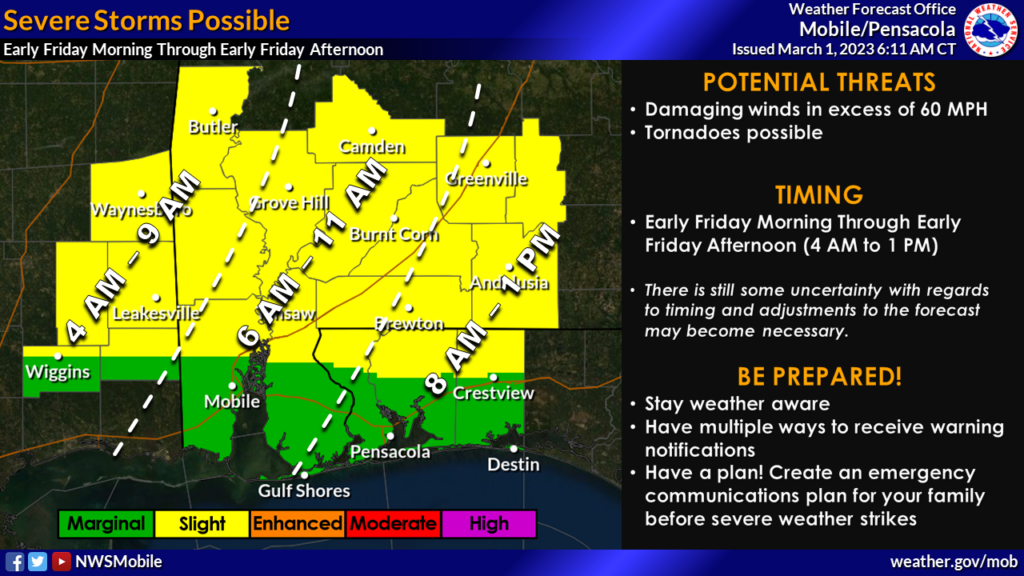 Maddox mentioned that the timing for the storms for Okaloosa County is estimated to be around 8 a.m. to 1 p.m. on Friday, but refinements may become necessary as the forecast is still uncertain. The latest severe weather graphic shows the line entering southeast Mississippi counties as early as 4 a.m. on Friday morning and progressing east across the area through the morning hours, expected to exit to the east by early Friday afternoon.
Damaging winds in excess of 60 mph will be the main concern, with tornadoes also possible. Maddox stated that there is a SLIGHT risk (Level 2 of 5) of severe storms mainly focused north of the I-10 corridor.
In addition to the severe weather, strong southerly gradient winds are likely to develop late Thursday night into Friday, with gusts over 40 mph possible. Deadly rip currents are expected from Thursday night into Saturday, and dangerous surf conditions are expected to develop late Thursday into Friday with surf breaker heights expected to build to 6-9 feet along local beaches.
BUSINESS
Run With It opens new location with an indoor pickleball court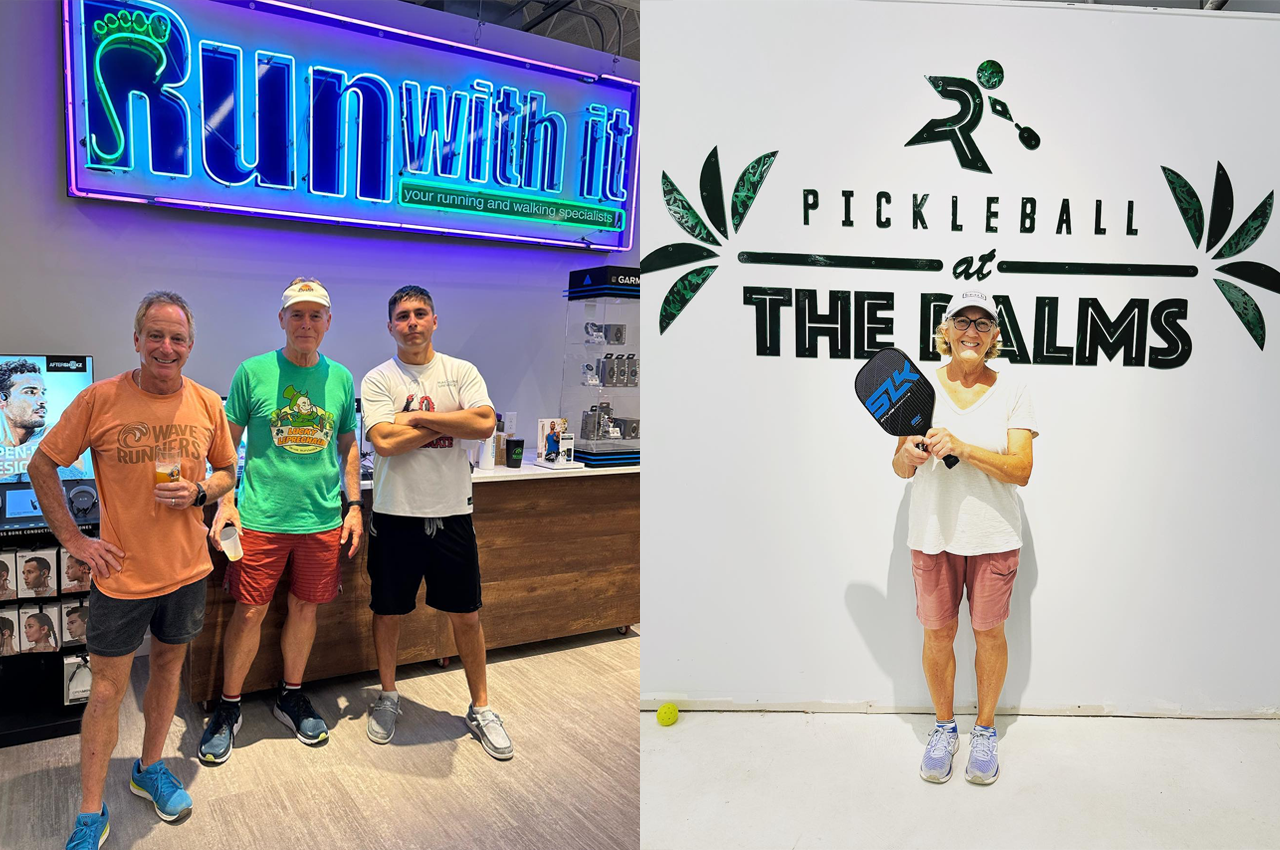 After more than a decade of being a go-to destination for runners in downtown Fort Walton Beach, Run With It has officially moved to a new location at 21 Racetrack Road NE in Fort Walton Beach.
The new store boasts a beautiful and professionally designed space that owners Jeff & Donna Harris are eager to share with both their loyal customers and new customers alike.
From top-of-the-line running shoes, apparel, and accessories, to everything you need to perfect your pickleball game, the new location truly has it all.
And speaking of pickleball, Run With It's new location also features Pickleball at the Palms, a regulation indoor court set to open in March. This new addition is sure to be a hit with sports enthusiasts and beginners alike, providing a great opportunity to pick up a new hobby, especially on a rainy day.
The move to a larger space has also allowed Run With It to expand their offerings, including an even wider selection of running gear and accessories, as well as new products and equipment for other popular sports and activities.
So if you're in the market for some new running shoes, looking to try pickleball, or simply curious about the new location, be sure to stop by Run With It on Racetrack Road.
SPONSORED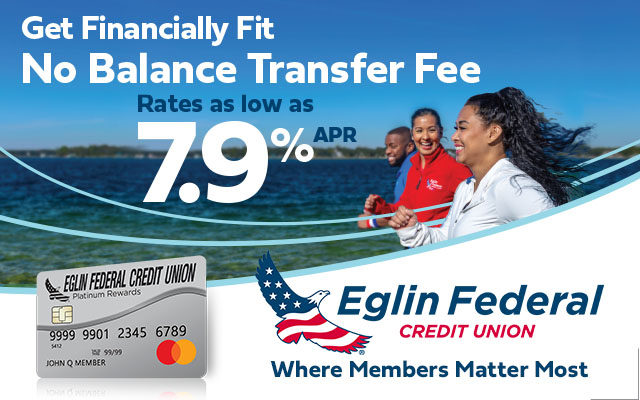 Lose the high interest credit card rate and transfer your balance to an Eglin Federal Credit Union Mastercard! There's no balance transfer fee, no annual fee, no cash advance fee, AND no international transaction fee. Interest rates are as low as 7.9% APR.
Get your finances in shape, and apply in person or online at eglinfcu.org/mastercard.
MILITARY
Vietnam POWs from Okaloosa County to be honored at reception on March 9th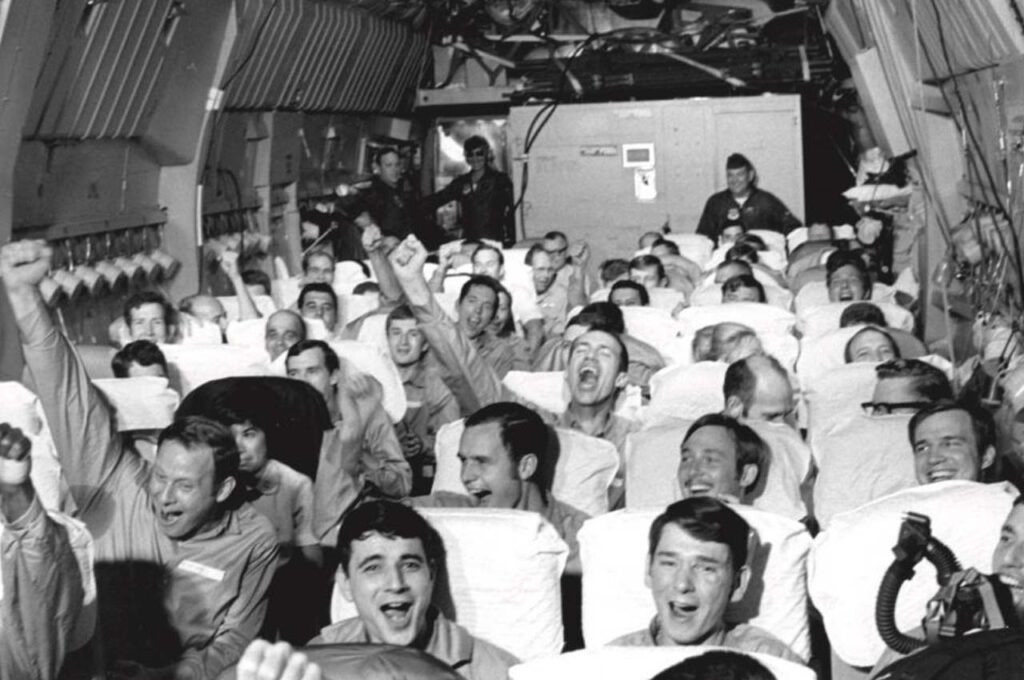 The Air Force Armament Museum Foundation is hosting a reception to honor Okaloosa County's Vietnam POWs on Thursday, March 9th from 5:30pm-7:30pm at the Air Force Armament Museum located at 100 Museum Drive. The event is free and the public is invited to attend.
The event aims to honor all former Vietnam POWs from Okaloosa County who served in the United States Air Force.
The reception will include hors d'oeuvres, beer and wine, as well as a short program. All proceeds from the auction will benefit the Air Force Armament Museum Foundation.
POWs being honored that night include:
Brig. Gen George "Bud" Day, USAF, Ret (Feb 24 1925-July 27, 2013)
Col Richard A. Dutton, USAF, Ret (April 24, 1930-Dec 12, 1999)
Col Keith Hall, USAF, Ret
Col Howard Hill, USAF, Ret
Col Ed Hubbard, USAF, Ret
Col Ron Webb, USAF, Ret
Lt Col Dave Gray, USAF, Ret
The event is expected to be well-attended, and it's an opportunity for the community to learn more about the contribution of these individuals and the sacrifices they made while serving the country.
Sponsors of the event include the Air Force Armament Museum Foundation, the Greater Fort Walton Beach Chamber of Commerce, Eglin Federal Credit Union, Forever Warriors, and the Magnolia Grill.
SPORTS
Fort Walton Beach High School dance teams heads to nationals in Orlando
This article is made possible thanks to Fleet, Smith & Freeman and Fort Walton Beach Chiropractic!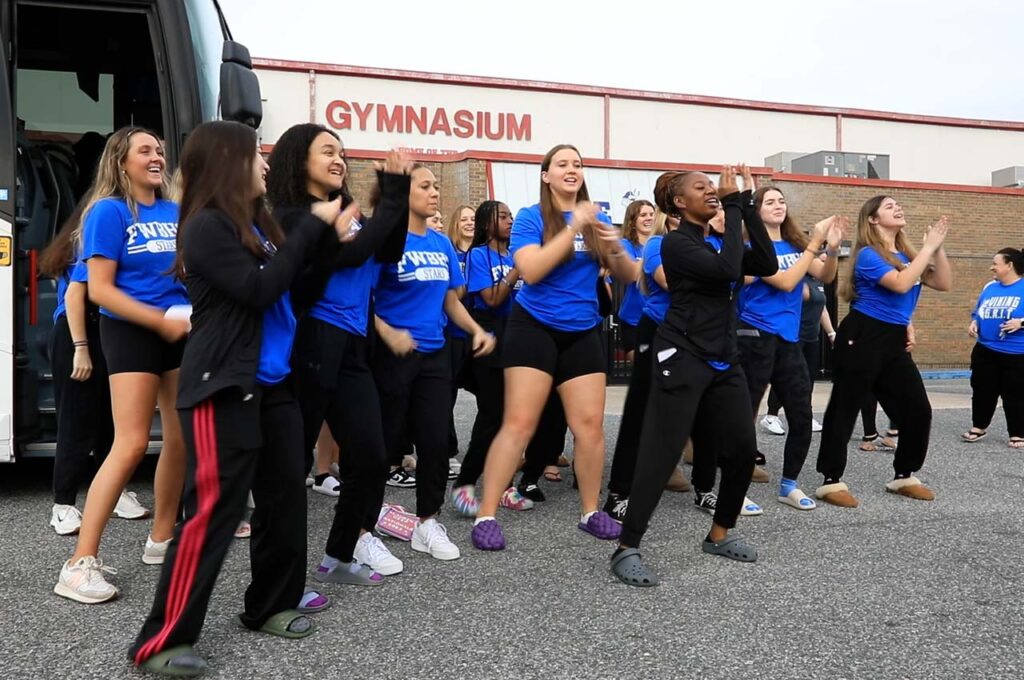 The Fort Walton Beach High School Stars Dance Team is on their way to Orlando, Florida to compete in the NDA Nationals, a national high school competition that runs from March 3rd to March 5th.
Head coach Erin Longo spoke with Get The Coast about the team's hard work throughout the year and their goal of bringing home a title.
Longo has been coaching the team for nine years. She explains that the team usually competes in two regional competitions leading up to nationals every year. The team puts in a lot of hard work and sacrifice, not just from the dancers but also from their families who often have to give up vacation time and holidays.
"We work all the way through football season and basketball season, and then our competition season starts," Longo said. "It is truly a year-long sport and they put a lot of hours in, and a lot of sweat. A lot of sacrifice goes into being nationally ranked, and that's our goal every year as a team is to place with the heavy hitters in the large varsity category."
The team has worked hard this year and Longo believes this is one of the best teams she has ever coached. The dancers have shown exceptional talent and have come together as a team to work towards not only individual goals but big team goals.
"This year we've worked on trying to be on the same level, so every dancer on the floor is dancing at the same level," she explained. "We are bringing a fun hip-hop routine that is full of energy and excitement."
The team is known for their crowd appeal, and they aim to bring that same energy and excitement to the competition.
"We are just really excited to represent our city, our community, and our school and that's really what we take the most pride in," Longo said.
NEWS
Destin Library to Celebrate Twenty Years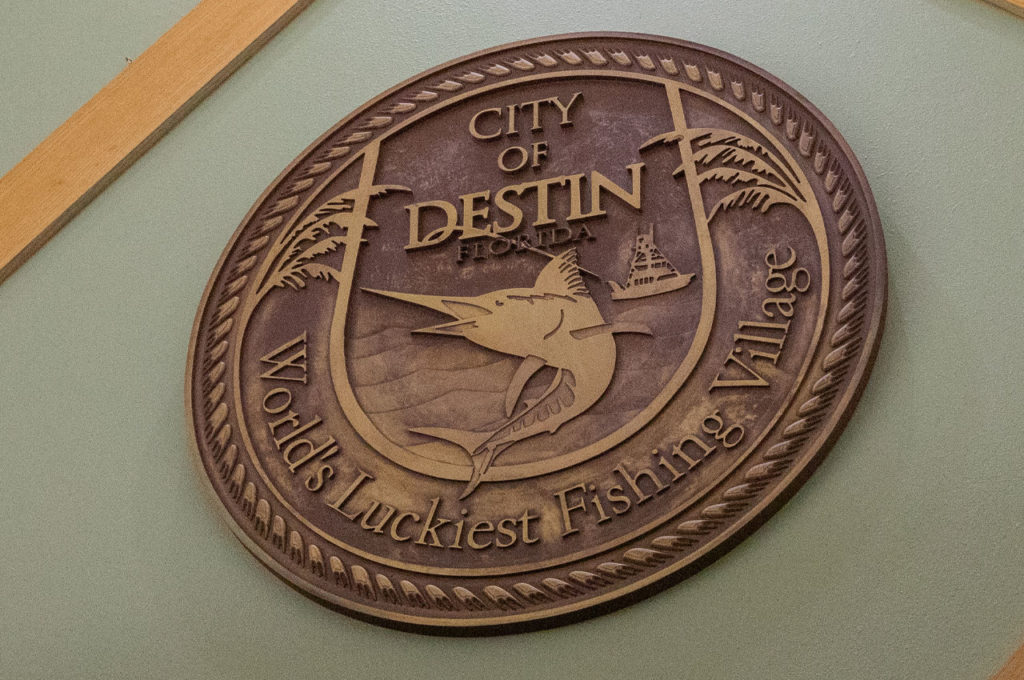 The Destin Library will celebrate 20 years in its current Sibert Avenue building on March 17, and an entire week of festivities is planned to mark the occasion.
On Friday, March 10 at 6 p.m., the celebration begins with a Spring Fling on the lawn with face painting, lawn games and craft activities. All ages are welcome. 
Throughout the day on Monday 13, there will be a special origami craft for patrons to try.
On Tuesday, March 14 at 2 p.m., author and Coast Guard veteran Ashlee Leppert will offer an inspirational talk centered around her book.
There will be a Scavenger Hunt on Wednesday, March 15 with prizes for everyone who completes the hunt, and guests can test their Destin Library knowledge with a Trivia Challenge on Thursday, March 16. 
On Friday, March 17 at 4 p.m., the 20th Anniversary wraps up with a special reception and panel talk with notable library figures including former Library Director Jurate Burns and Pat Ballisch of DAG Architects, the lead designer of the award-winning library building.
"Even before the Library was built, I was collecting pieces for it," said Burns. "I bought the portholes for the boat storytelling room, and the anchor was donated by Chester Kroeger, who was the founder of Fudpucker's."
Burns said the Destin Library Friends Guild provided over $100,000 in statues and other extras that make the Library unique. "A lot of love went into that building," she said. 
"The architects even allowed me to pick the colors – different shades of green – inside and out."
Guests at the reception will be able to ask questions and view displays of library artifacts. Registration for the reception will open on March 6. To register, go to okaloosa.librarycalendar.com, click on the 20th Anniversary Reception event, and fill out the form under the event details.
Registration will be required to attend as seating is limited. Light refreshments will be served while the panelists talk about library history. 
COMING SOON
Holiday Inn Express & Suites hotel approved by FWB City Council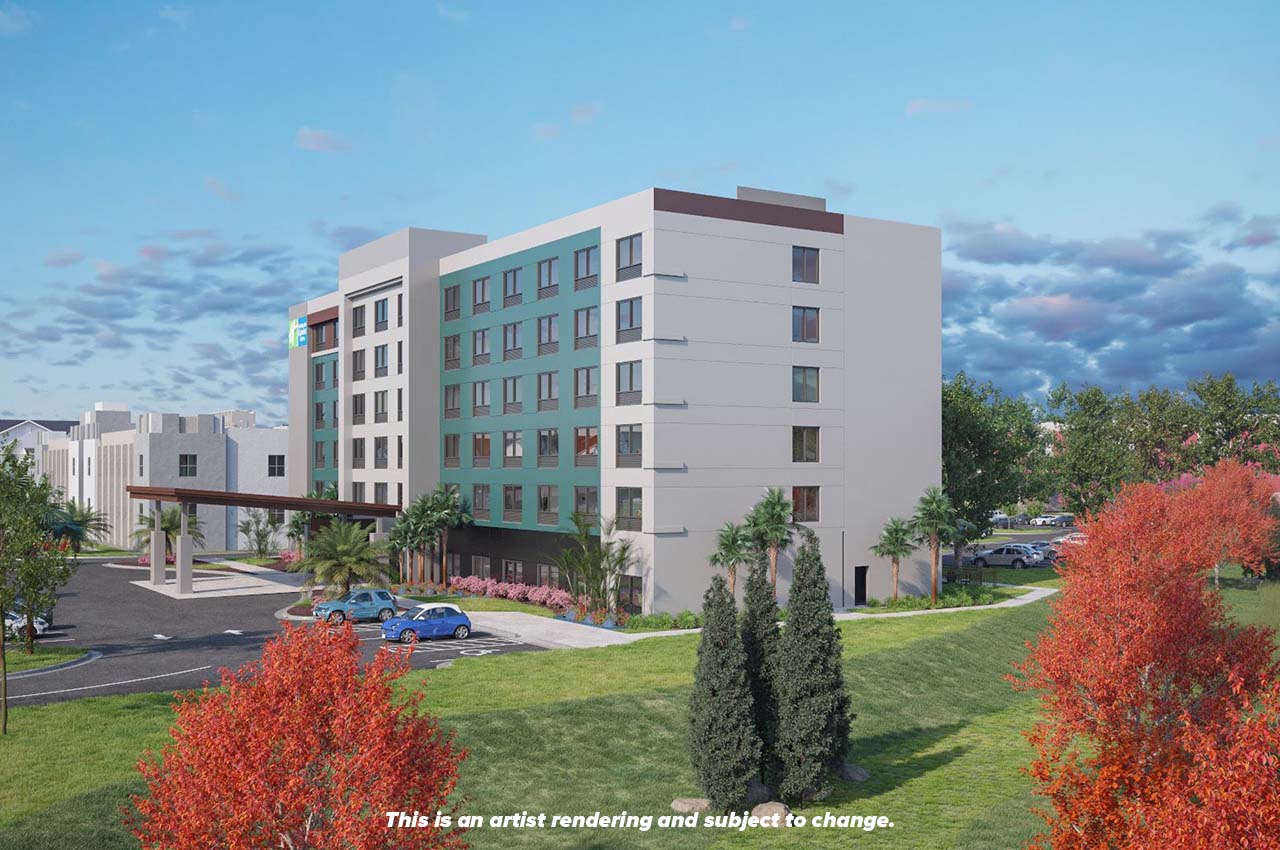 Tuesday night's Fort Walton Beach City Council meeting saw the approval of a major development order for Phase 4 of the Freedom Tech Center on Lewis Turner Boulevard. 
Phase 4 includes the construction of a second hotel, a Holiday Inn Express® & Suites Hotels.
The 115-room Holiday Inn Express® & Suites Hotels will be located at 300 Liberty Lane NW, and will be opening in the Spring/Summer of 2024. Aside from rooms, the hotel will offer high-speed internet access, free breakfast, pool, a gym, and a view of the centrally located FTC Park.
The mixed-use development covers 50 acres of land leased from the US Air Force under their Enhanced Use Lease (EUL) program and will transform the north side of Fort Walton Beach into a bustling commerce center. Rents paid on the entire project go to and directly support Eglin Air Force Base, according to the development.
Overall, the development will offer a range of amenities, including jobs, housing, hotel, and meeting space accommodations, restaurants, Class A office space, and a 4-acre recreational park with a 200′ USA Flag Pole.
Developer Jay Odom updated the council in February, stating that the infrastructure for the entire development, including water, sewer, power conduits, roads, and curbing, is already in place.
The property's first accommodation, a Home2 Suites By Hilton Fort Walton Beach, is currently under construction, with steel construction currently up to the first floor. The hotel will feature 126 rooms and 4,500 square feet of meeting space, and is set to open in the Spring/Summer of 2024.
OK, that's all I have for you this morning! I hope you have a great Thursday!
p.s. What did you think of this morning's newsletter? Hit the reply button and let me know!
Published with ♥ by Get The Coast.
Did someone forward you this email? Subscribe here.
124 Eglin Parkway SE Fort Walton Beach, FL 32548