TOGETHER WITH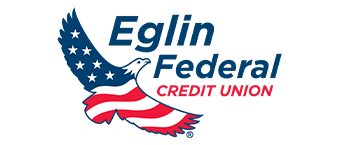 Good morning!
Today is the first day of school for Okaloosa, Santa Rosa and Walton County. For many students, they are beginning a new school. For others, it's a brand new school building (Liza Jackson), and for a small group out in Destin…they embark on a brand new high school for the city.
To all of the parents who read this newsletter each morning, we did it! We got through Summer break after a really rough school year. To all of the teachers who read this (and I know there are a bunch), I personally wish you the very best school year.
Activities are back, Friday night performances are back, field trips are back, eat lunch with your kiddos is back and so much more.
And one more thing is back…SCHOOL ZONES! That's right, it's been 2 months without school zones in the morning and afternoon and they are easy to forget, unless you get a ticket.
Did you know that if you get caught speeding more than 30 mph over the speed limit in a school zone, the fine could cost you $555.50? 😱
Be careful out there as we get back into the school year. Watch for children and watch that speedometer…
TRAFFIC BAD NEWS
Expected traffic delays and lane closures in Fort Walton Beach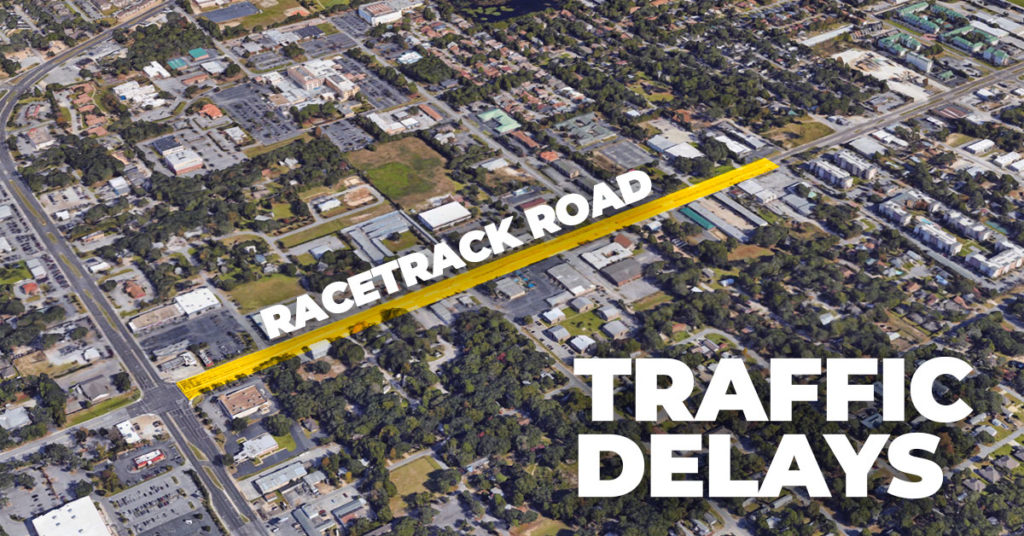 I just gave you a great intro to this email and now onto some not-so-great news for the first day of school…
Lane closure and traffic delays through Thursday morning are expected on Racetrack Road due to sewer line work.
Crews from the Okaloosa County Water and Sewer Department are working to upgrade an aging clay gravity sewer line on Racetrack Road from Beal Parkway to Richpien Road, according to a statement from Okaloosa County.
The road work began on Sunday, August 8th and is expected to last through Thursday morning at 8am.
The eastbound lanes of traffic will be restricted to one lane and a water flow-through ramp will be installed across Racetrack Road at the Richpien Road intersection.
The ramp will appear to be a speed bump and will be in place until the sewer line work is complete.
Traffic congestion is likely and motorists should be prepared to slow down.
An Okaloosa County Sheriff deputy will be present to alert drivers.
SPONSORED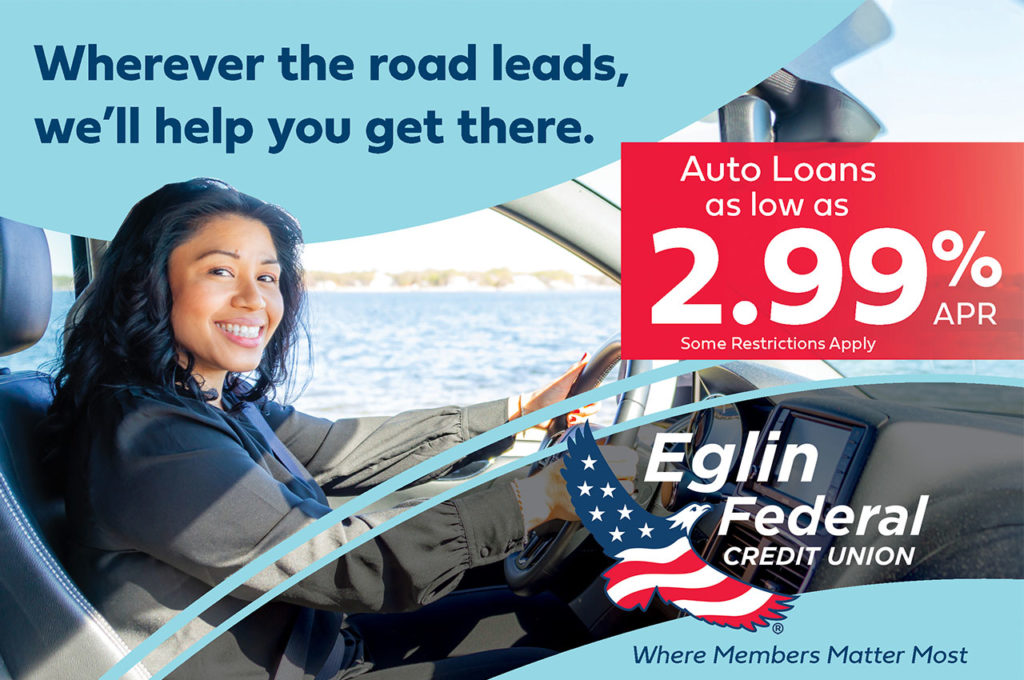 Wherever the road leads, Eglin Federal Credit Union can help you get there!
Current auto rates are as low as 2.99% APR for up to 66 months on new or used vehicles (some restrictions apply).
LET'S TALK CRYPTO
Destin entrepreneur launches NFT Digital Art Gallery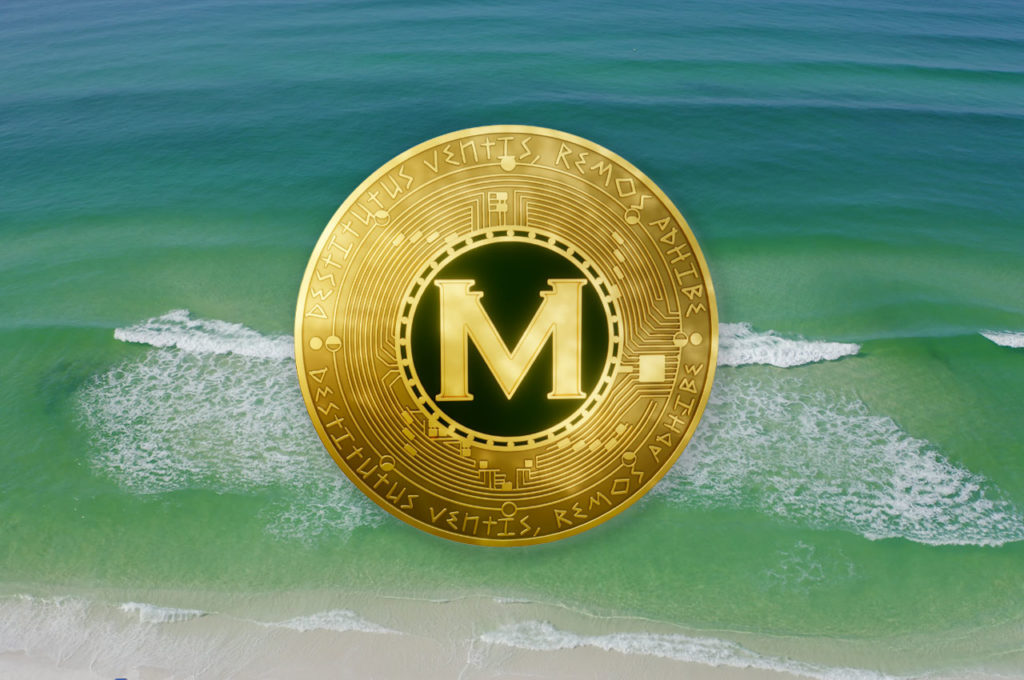 MAHI, an NFT digital art gallery, announced today the launch of an inaugural curation with a call to digital artists and creators specializing in marine wildlife and ocean landscapes.
Interested artists are invited to submit their original works of art on the project's website mahitoken.org.
Chosen artists benefit from a virtual gallery showing, promotion, and exposure across social media and other digital platforms.
50,000 MAHI tokens also in exchange for an original, custom piece.
Artists may choose to hold tokens as personal investments or sell them after one year.
MAHI Project is a crypto-backed collection of digital art NFT's (non-fungible tokens) that can be viewed in a public virtual gallery for a small admission. The project uses its own ERC20 token, MAHI, as a currency, enabling the purchase of NFT's and governance of its protocol.
The token can be actively traded on the UNISWAP V2 exchange, which gives anyone the ability to invest and support the project.
10% of the token supply will be donated to different marine wildlife conservatory agencies.
"We are not creating a corporation, the MAHI project is a community of individuals who care about marine life and ocean conservation," said Greg Fisher, Community Manager, MAHI. "We believe that art is a special platform to generate awareness while providing a digital gallery for artists and creators to display their work."
According to Fisher, MAHI is looking for originality and creativity. For this first curation, they are choosing twenty unique pieces.
Submitted works are selected by a committee and unique works representing the following categories are given preference:
Beauty and majesty of the ocean and/or its marine life
The impact of rising sea levels and pollution
People who rely on the ocean for their livelihood
The efforts of conservationists
Scientists
Those fighting to protect the oceans
Additional scoring criteria include the complexity of digital technology and demonstrated professional quality. The artist's creations must be original and art listed on any other NFT marketplace will not be accepted.
For more information and to submit digital works of art for consideration visit mahitoken.org
THE TROPICS
Potential Tropical Cyclone 6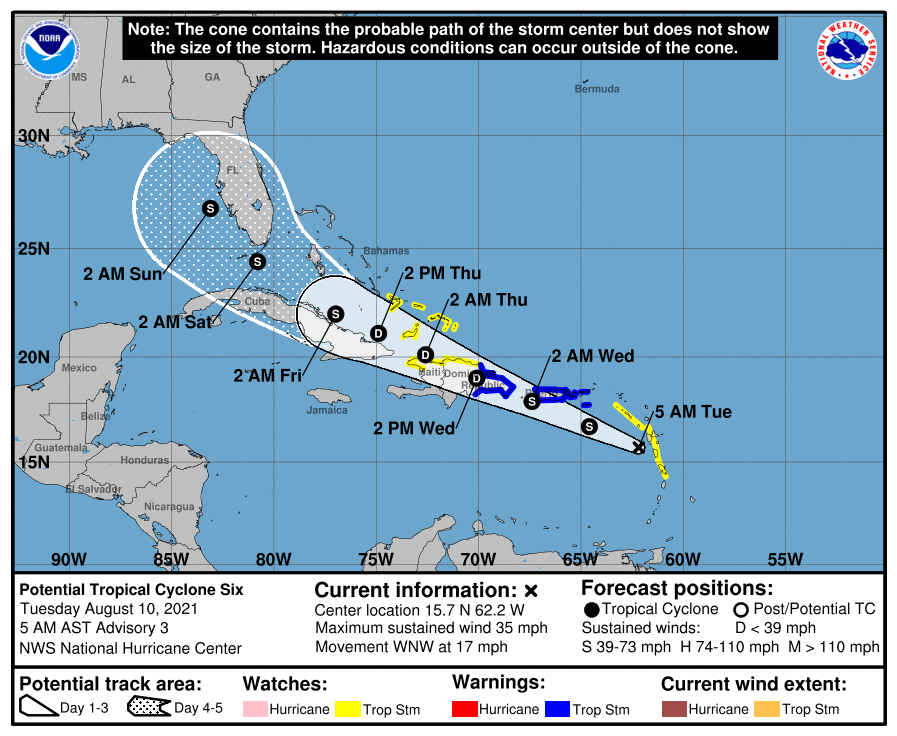 Invest 94L is now designated Potential Tropical Cyclone 6 (PTC6).
These designations are given when a system is ramping up and tropical cyclone development is imminent, but a well-defined center is not yet present at the time of the regular advisory.
"Everything I'm seeing lends to this system becoming at least a Tropical Storm, perhaps more if it misses the mountains of Cuba," said Patrick Maddox, Okaloosa Public Safety Director.
According to Maddox, since the forward motion and center is an estimate at this time, small differences in the cone you see above can have large impacts in the integrity of the storm.
Although there is high confidence in the overall steering pattern over the next several days, there is lower than normal confidence in the details of the track forecast, especially in the short-range due to the lack of a well-defined center, according to the National Hurricane Center.
"Exactly where the center forms will have some downstream implications on the exact forecast track, especially across the eastern Caribbean," wrote the NHC.
Stay alert…
LOCAL INSURANCE
Harris Insurance helps Florida homeowners after thousands of policies have been dropped across the state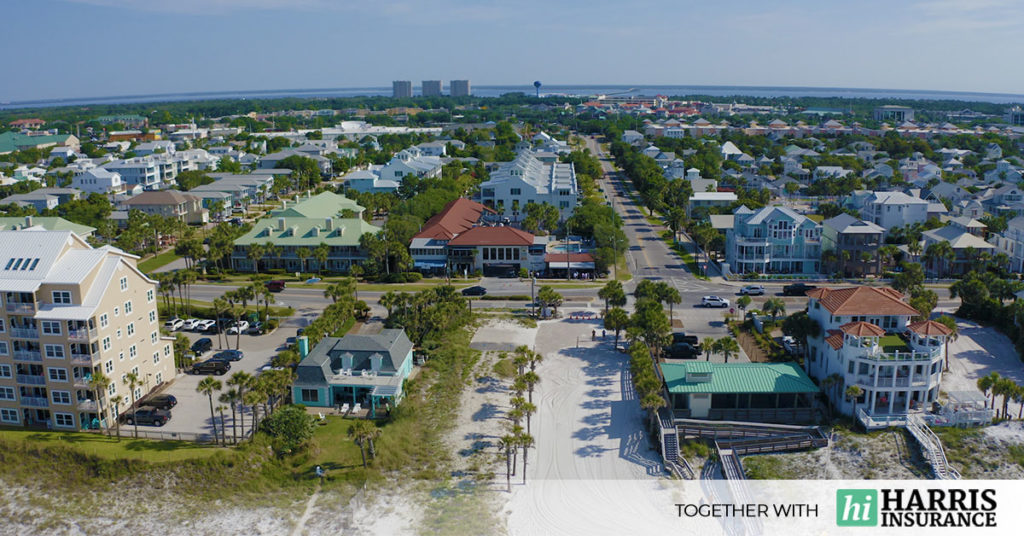 Florida Insurance Agency Harris Insurance is open for businesses and wants to help homeowners navigate a slew of 'non-renewal of home insurance policies' happening across the state.
Here's a quick breakdown of dropped policies according to a report by the Insurance Journal. All of these were approved according to consent orders from the Florida Insurance Commissioner, David Altmaier.
Gulfstream Property & Casualty already cancelled about 20,311 personal residential policies back in May and has agreed to now liquidate.
Universal Insurance Co. of North America decided to drop 13,294 personal residential policies.
Southern Fidelity Insurance Co. is going to non-renew approximately 19,600 personal residential policies over the next 14 months.
One reason behind the companies choosing to "drop" coverages is that the company has to maintain adequate cash reserves to pay claims in accordance with state and federal laws. In Florida, this is monitored by the Florida Department of Financial Services (FDFS).
If a company finds that they are "over-extended", they have two options.
They can choose to purchase insurance from another insurance company that will reimburse the company in case of a catastrophic event like a hurricane or tornado. This process is called re-insurance.
The other option is to reduce the amount of insured value and the number of policies they are holding. This option reduces a company's exposure in the market.
"It is important to remember, the State of Florida took this dramatic action to protect consumers," said Natalie Schmidt, Harris Insurance. "Of course, nobody appreciates being canceled by an insurance company, for any reason. However, cancellations and non-renewals are a requirement to protect insurance consumers from instances where an insurance company may find themselves over-extended."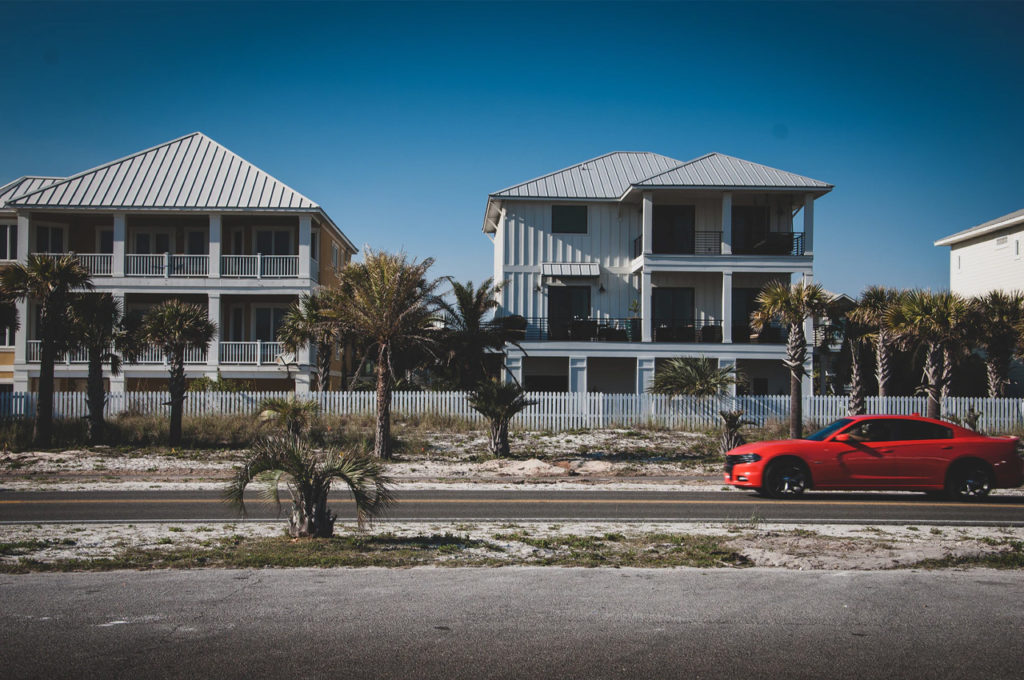 What makes the most recent non-renewals more difficult for homeowners who had a Gulfstream policy is that they were given a 30-day cancellation notice, as opposed to the normal 90 days.
Policies with Gulfstream Property and Casualty Insurance Company will be cancelled effective 12:01 a.m. on August 27, 2021
"We're in hurricane season here in Florida and this is truly not an ideal time to be on such a deadline," continued Schmidt. "If a storm does pop up, business is going to be paused for a few days and we won't be able to do anything. It's tough and we are working as fast as we can but some people don't even know they're canceling."
To help as many homeowners as possible, Harris Insurance setup a special team that is only working on replacements for their current clients. They have also on-boarded new agents who are working to assess as many people as possible who may be looking for new policies.
"We just want to let people know that we have options available and we are not turning people away based on any indication of their property," continued Schmidt. "We want to help everybody who is in this pinch and who needs to replace their coverage as quickly as possible."
Need help replacing your policy? Fill out the form online or call the office at (850) 244-2111.
LOCAL POLITICS
Conflict Assessment Meeting between Okaloosa County and Municipalities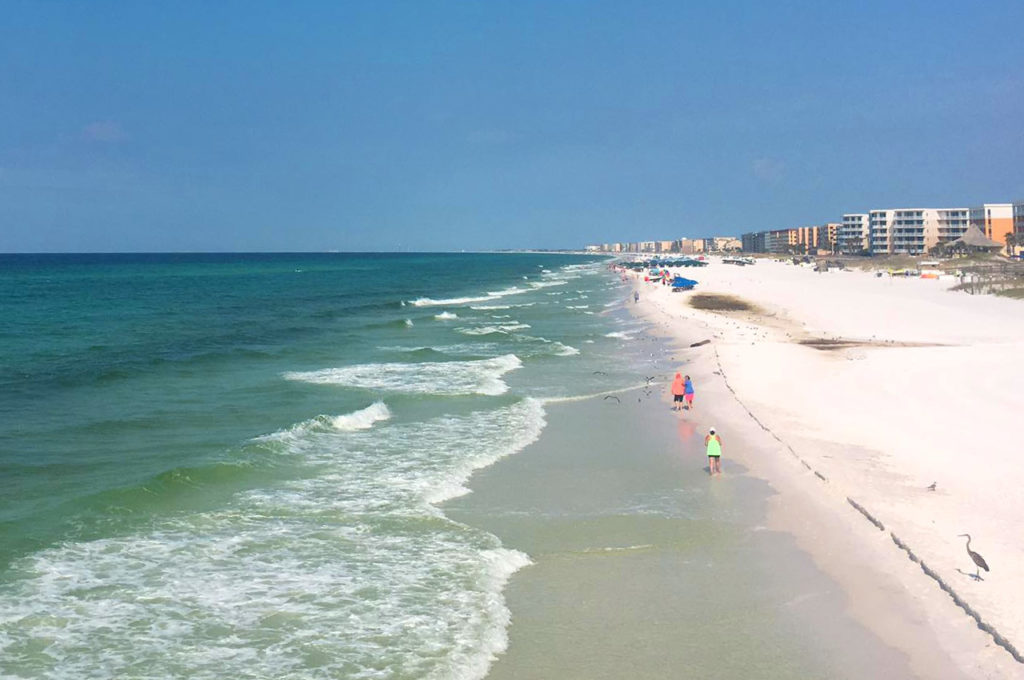 The phrase "bed-tax expansion" is still a bit touchy depending on what side of aisle you fall on. But hopefully we will see some headway with this upcoming "conflict assessment" meeting.
On Wednesday, August 18, 2021, at 8:30 a.m. at the Okaloosa County Administration Building (1250 N. Eglin Parkway, Shalimar, FL 32579), a meeting will happen to discuss issues related to the proposed expansion of the tourist development taxing district and an assessment of the conflict from each governmental entity involved.
Members of the public are welcome to attend.
More than one member of the multiple city councils and the Commissioners may be in attendance.
Attorney Jeff Burns is serving as the City of Destin's special counsel in its overall dispute with the county. He told the Northwest Florida Daily News that the whole process "could be stopped in a week or two" if the city reaches an agreement with the county.
Background: The Okaloosa Board of County Commissioners approved a resolution to adopt the ballot language to hold a Special Election to expand countywide the Tourist Development Taxing District.
The election will be held on October 5 via the Mail-In ballot method.
Currently, the taxing district is includes areas in Fort Walton Beach, Okaloosa Island and Destin.
MO' READS
What else we are reading…
Ok, that's all I have for you this morning. Hope you have a great Tuesday!
Jared
p.s. What did you think of this morning's newsletter? Hit the reply button and let me know!