November 10, 2022
|
Reading time:
9 mins
TOGETHER WITH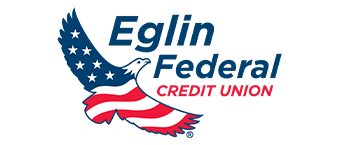 Good morning!
Tropical Storm Nicole's center made landfall around 2am in the vicinity of Vero Beach, Florida. Now that the center is inland over Florida, it is assumed that weakening has begun, and Nicole is being designated as a tropical storm with maximum winds of 60 kt, according to the morning report from the National Hurricane Center.
There has been no change in the track guidance on this cycle, and the new NHC track forecast essentially lies on top of the previous prediction.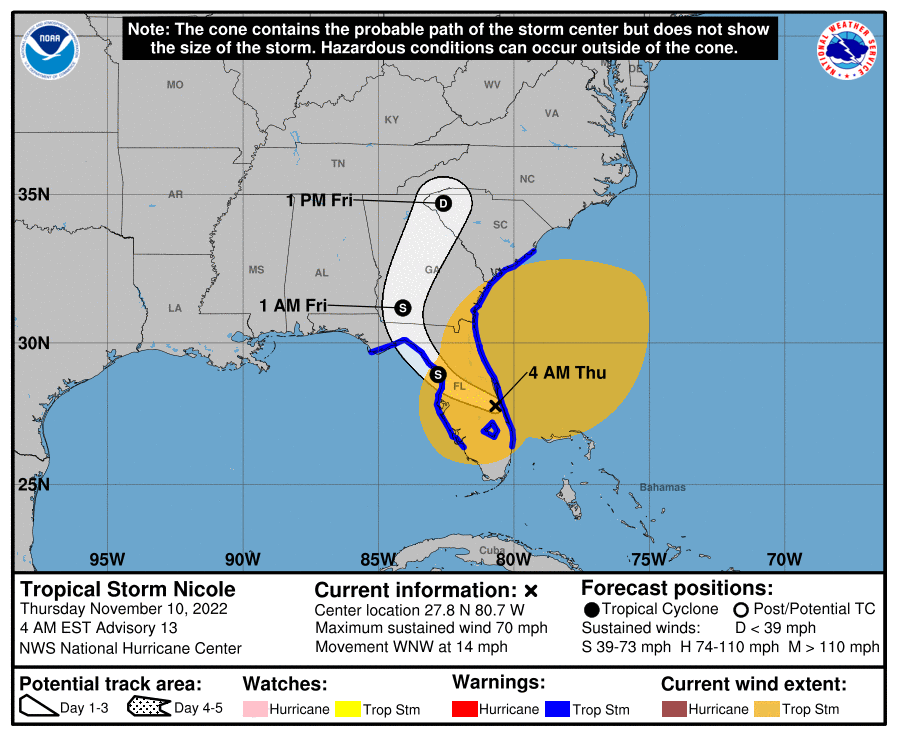 Weakening is expected to continue while Nicole's center moves across central Florida during the morning hours. The NHC says that although the center may emerge over the extreme northeastern Gulf of Mexico early this afternoon, it won't be over water long enough to aid in any re-intensification. Continued weakening is forecast tonight and on Friday while Nicole moves across the southeastern United States.
Key Messages:
Tropical storm conditions will spread northward along the west coast of Florida to the coast of the Florida Panhandle through tonight.
A dangerous storm surge is expected along portions of the east-central and northeastern coast of Florida, portions of coastal Georgia, and the Florida Big Bend along the Gulf coast.
ART+CULTURE
Local artists on display in Okaloosa County's Shalimar building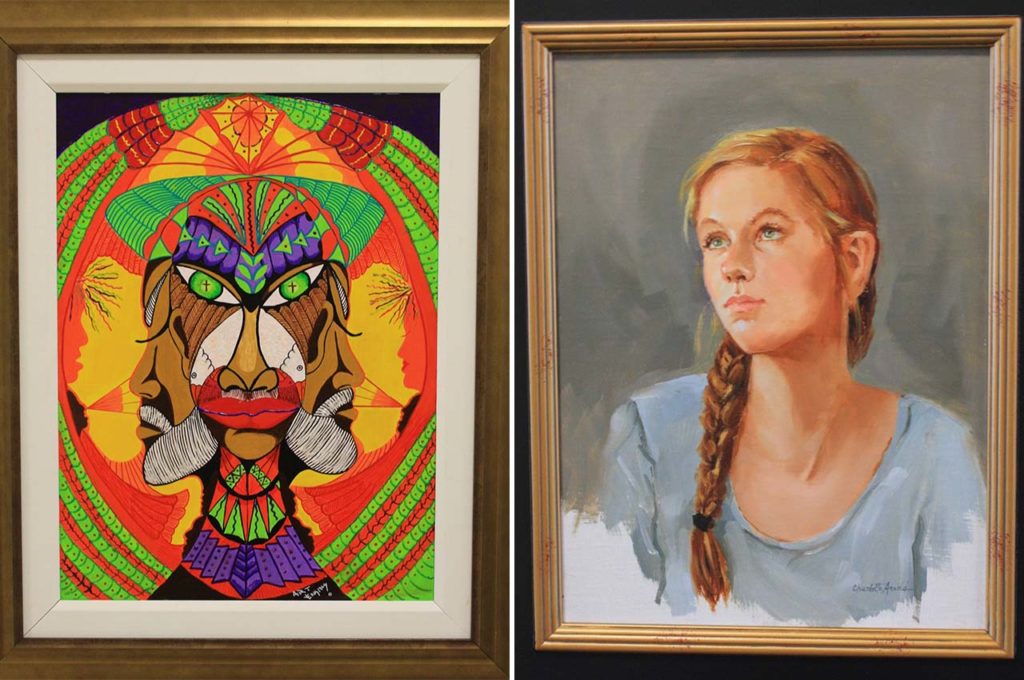 Okaloosa Public Arts is hosting the Artists' Choice Show in the Shalimar Administrative Building (1250 Eglin Pkwy, Shalimar, FL 32579) now through September 2023.
The show was open to all local artists, and each artist submitted up to three pieces of original artwork.
170 pieces representing 60 artists are now hanging on all three floors of the County's Shalimar Administrative Building. Many of the pieces are available for purchase and contact information for each artist is located on each piece.
Anyone can stroll through the building to view the talent in our community!
SPONSORED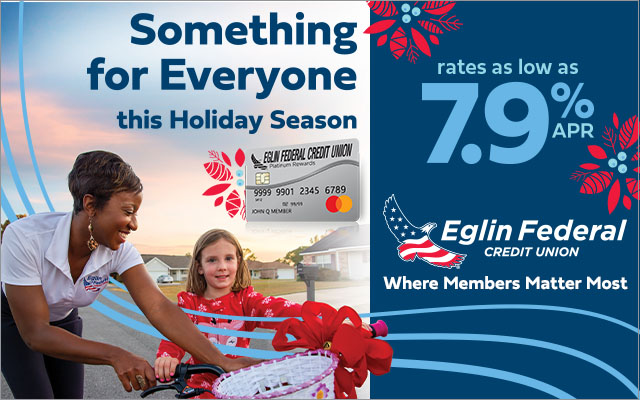 Something for everyone this Holiday Season!
Enjoy all the benefits and features that come with Eglin Federal Credit Union's lowest rate credit card.
POLITICS
Bobby Wagner becomes one of the youngest mayors in Florida's history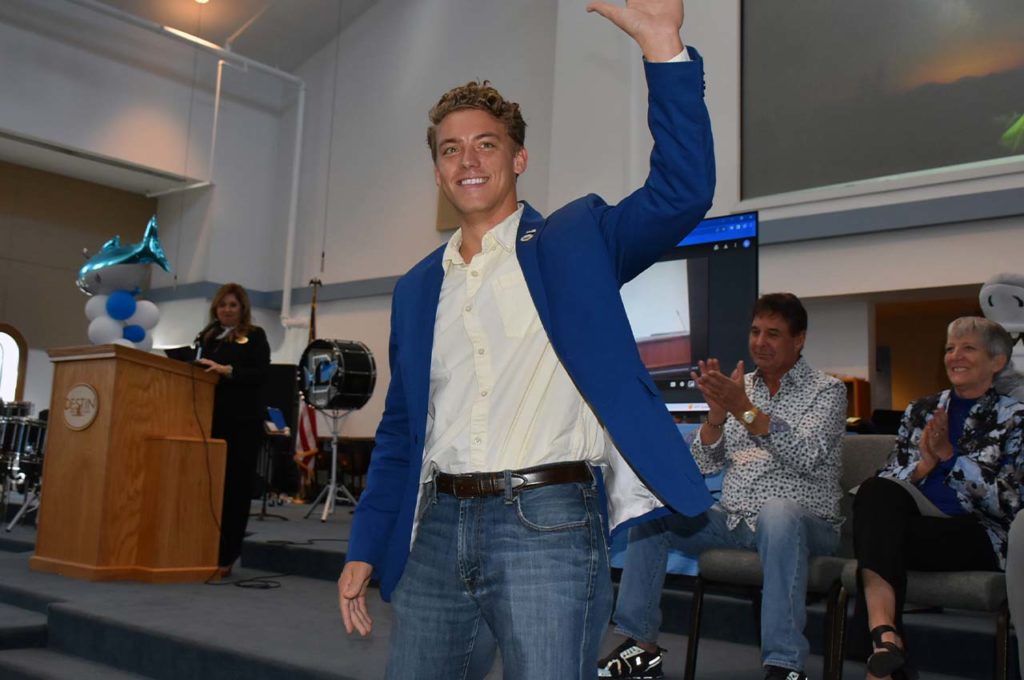 On Tuesday, November 8, 2022, Bobby Wagner, 28, won the Mayoral Race for Destin, FL. This makes him the youngest mayor to currently serve in Florida.
"I want to say thank you to everybody who made this campaign successful," said Wagner. "To my family, friends, and community who have supported me and this vision for the future of Destin.".
Wagner is an independent candidate with a background in business, environmental non-profit, and 1 year on City Council.
"This win represents the next generation of local government that prioritizes projects over politics," Wagner said.
His mayoral campaign was a donation-funded grassroots campaign that took a hands-on approach, utilizing community workshops in order to understand the needs of the citizens of Destin.
"My number one priority is this community's concerns, goals, and aspirations as we move Destin into the future," he said. "We will never be political, but always about the projects. Getting them started, funded, and completed for us, the community of Destin."
Wagner ran on the platform "Revive, Reclaim, Sustain". His campaign focused on strategic green development and revitalization, the reclamation of beaches and natural spaces, and the sustaining of Destin's natural environment.
"It's time to revive Destin," he added. "These waterways are our heritage, and it is up to us to protect them. Together we will protect and preserve not only the waterways but our heritage, businesses, and this unique place of paradise that we get to call home."
Moving forward, Wagner will continue to establish a strong vision for Destin that holds values of community, family, and local identity at its core. Wagner hopes to unite the council and proceed with projects that will serve the ~13,000 residents of Destin as well as the ~4 million visitors it receives each year.
"With over 4 million people coming to visit Destin each year, we have a huge responsibility and opportunity to create change for Destin and beyond," Wagner said.
GIFT IDEA
FWB Woman's Club's annual calendar is now available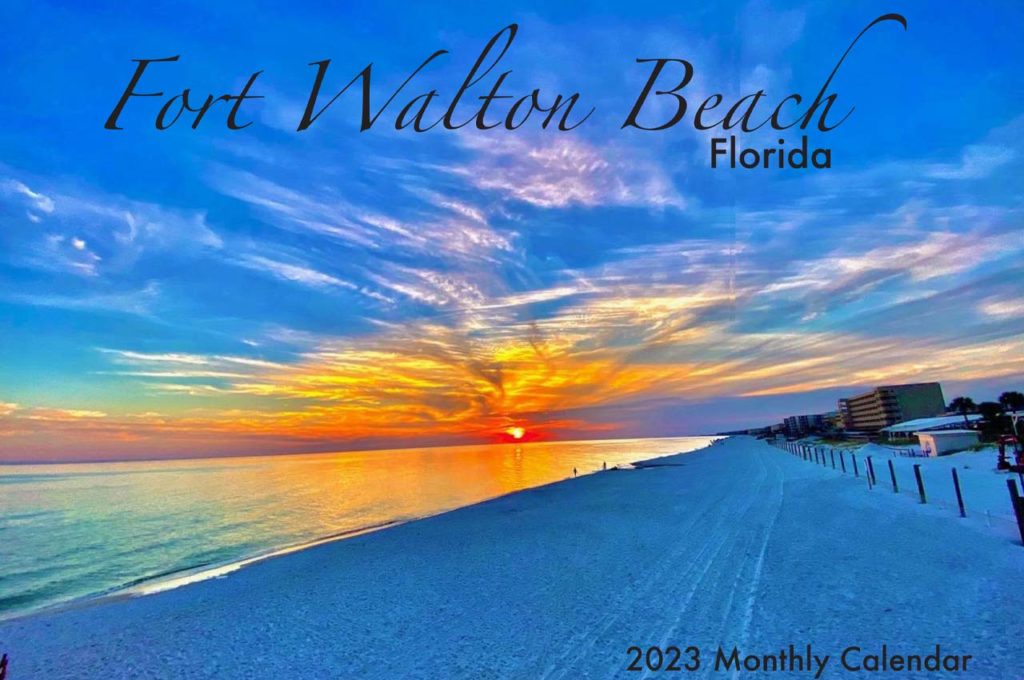 The Fort Walton Beach Woman's Club has announced the sale of their second annual calendar. The 2023 calendar features stunning photography of the Emerald Coast by local photographer Eric Finn.  
The cost of each calendar is only $10 thanks to the many advertisers featured in the publication.
Profit from the sales will go to support the club's many community service projects, including giving school supplies and toiletry items to students at 9 local schools.  That is part of a program called S3: Keeping students safe, secure and successful.
Club members are selling the calendars now. You can purchase one by emailing fwbwomansclub@yahoo.com. (This would make a great local gift idea!)
COASTAL RESOURCES
Gulfarium C.A.R.E. Center successfully releases two rehabilitated sea turtles
On Wednesday, November 9, 2022, the Gulfarium's C.A.R.E. Center successfully released two rehabilitated sea turtles at Topsail Hill State Park, Florida.
Bindi, a sub-adult Kemp's ridley sea turtle, was hooked in the mouth at the Pensacola Beach Fishing Pier back in August. The hook was removed upon intake at the CARE Center and Bindi remained under observation until she reached a healthy weight and presented with normal blood work.
Arugula, a juvenile green sea turtle, arrived at the CARE Center near the end of December after being foul hooked at the Navarre Beach Fishing Pier. This was Arugula's second visit here at the CARE Center with her first visit being back in 2017, according to the CARE Center.
Upon initial evaluation, she was diagnosed with pneumonia and her right lung was noticeably decreased in volume. Arugula also had two hooks lodged in her esophagus.
After over 10 months of rehab, one surgery, multiple rounds of antibiotics, a CT scan, a scope of her lungs, and antifungals, Arugula was finally deemed healthy and ready for release.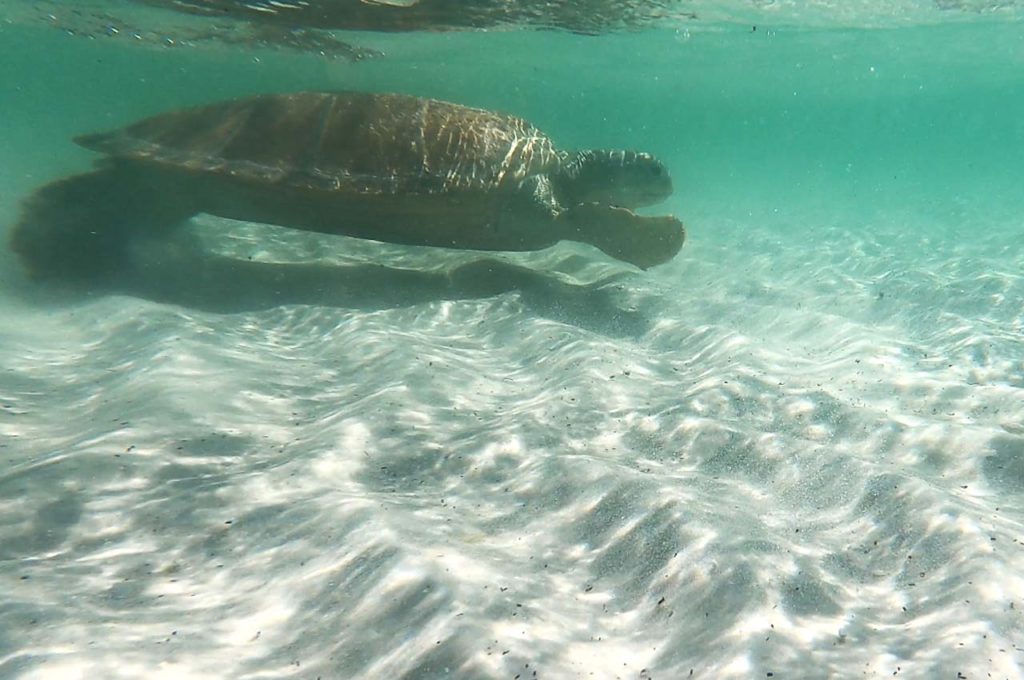 "With Kemps ridley sea turtles being the most endangered sea turtle, it's always so fulfilling to release one back into the ocean," said Tabitha Siegfried, Stranding Coordinator for the Gulfarium C.A.R.E. Center. "However, it's just as rewarding seeing any species of sea turtle be released! Arugula has had a long journey of recovery and we are so proud to see her eagerly return to her home. It was a special moment for the whole C.A.R.E. Center team."
If you see a sea turtle in distress, injured, or deceased please report it to Florida Fish and Wildlife Conservation Commission immediately at 1-888-404-FWCC (1-888-404-3922). 
The C.A.R.E. Center and its patients can be visited as part of a general admission ticket to Gulfarium Marine Adventure Park. 
OK, that's all I have for you this morning! I hope you have a great Thursday!
p.s. What did you think of this morning's newsletter? Hit the reply button and let me know!
Published with ♥ by Get The Coast.
Did someone forward you this email? Subscribe here.
124 Eglin Parkway SE Fort Walton Beach, FL 32548