On December 2, 2022, the Florida Association of Counties (FAC) unveiled the county photos featured in their 2022-2023 annual calendar: Keep Calm & Love Water. 
Out of 67 counties in Florida, Okaloosa County was selected as the cover photo for this year's calendar. According to a statement from the county, this is the second year in a row that Florida Association of Counties has selected Okaloosa County to represent the state on the cover of their annual calendar.
Over 500 photos were submitted from 52 Florida counties.
The winners were announced during FAC's Legislative Conference in Pinellas County, Florida.
The photo (seen above) was taken by interim Public Information Officer Nick Tomecek. He captioned the photo with the following: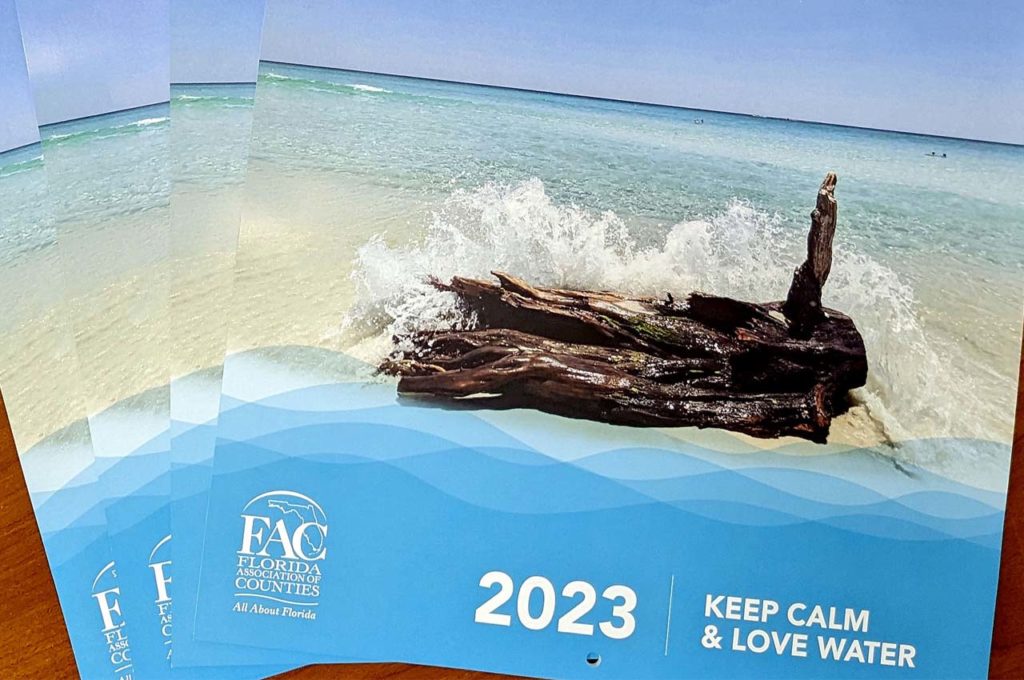 "A large piece of driftwood accepts a wave as it sits on the shore in Destin Florida on Father's Day 2022. The driftwood was not present at the same location the next day, presumably finding its way back into the Gulf of Mexico."
Calendar Counties are:
Okaloosa County
Seminole County
Indian River County
Palm Beach County
Walton County
Franklin County,
Flagler County
Okeechobee County
Suwannee County
Monroe County
Escambia County
Lee County
Wakulla County,
Highlands County
Hillsborough County