Speaking before the Okaloosa County Commissioners at last Tuesday's Budget Workshop, Sheriff Eric Aden touched on the number of BUIs that have taken place just this season, along with additional water activity.
According to the Sheriff, not only does the Marine Unit patrol 190 square miles, but Okaloosa is ranked #2 in the State for personal watercraft rentals. He went on to state that Okaloosa is #6 in Florida for boating crashes and #5 for personal watercraft crashes.
"If you go over the Destin bridge between March and October, you're going to see exactly what we're talking about," said Sheriff Aden. "And if you drive a boat, you'll smell exactly what we're talking about."
BUI numbers:
In 2019, Okaloosa had 21 BUIs.
In 2020, Okaloosa tied for #1 with 56 BUIs.
In 2021, halfway through the Summer with 58 BUIs.
According to Sheriff Aden, the reason for the increase in BUIs this year is because the Marine Unit added two more boats. Adding more resources would bring that number even higher.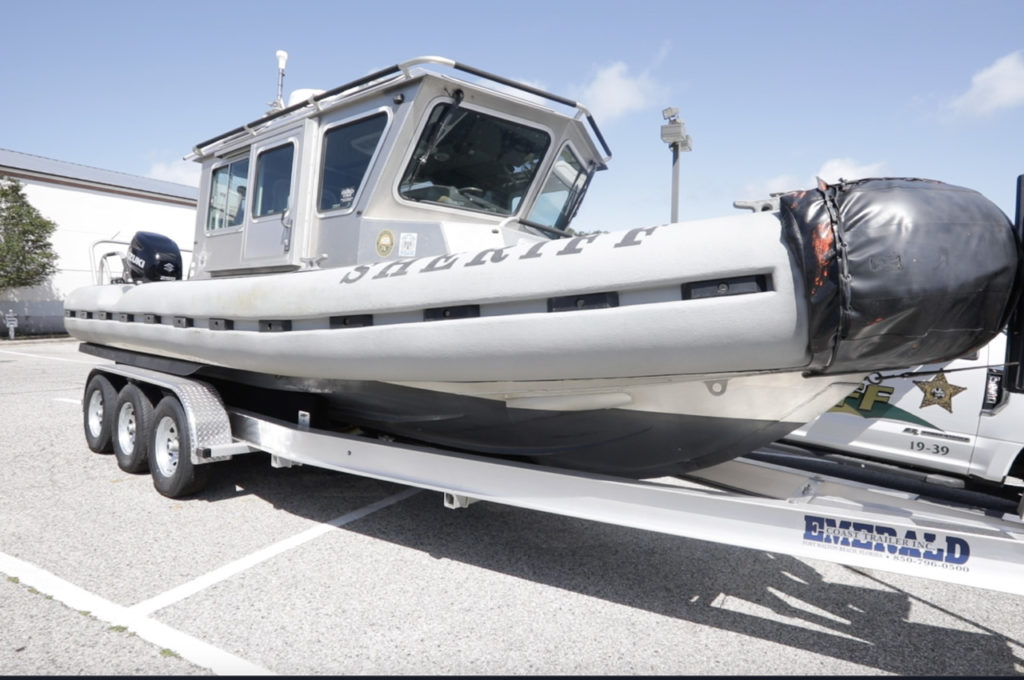 "We're on pace, halfway through the summer, where we could easily do 100 BUIs," continued Aden.
For Commissioner Trey Goodwin, he'd like to better understand the source of the problem through data and determine if these issues stem from locals, tourists, rentals, private vessels, teenagers, adults, etc.
"I'm very supportive of putting more resources out there," said Goodwin. "Our waterways are dangerous. This is not 30 years ago when it was Dad with a six-pack and maybe Mom would drive the boat home. This is people going crazy out there and now you're seeing them further and further away from Crab Island."
"I am totally supportive of providing the resources we need," continued Goodwin. "I don't think you have enough Marine Units for the number of tourists that we're seeing."
"If you want to come here and you think this is 'Club La Vela on the water', it's not and you're going to get busted."

Commissioner Trey Goodwin
Bed-Tax: According to John Hofstad, County Administrator, if Okaloosa was to pass the bed-tax expansion, the money to provide resources for the Marine Unit could come from that funding.
Hofstad explained that the OCSO has an operational line item in their budget for maintenance for their Marine Unit. He wonders why that line item isn't in the Tourist Development Department's contract.
"We have a carve out right now where we pay for public safety," said Hofstad. "The Sheriff gets a cut of that carve out, and that's shared with our own public safety, our beach safety and Destin's beach safety. I believe if we expand the bed-tax district county wide and we capture the inland waters as well, then all of that probably needs to be a portion of that budget that we recover."
The need for more data: Commissioner Nathan Boyles brought up the Waterway Rental Safety Committee that was recently formed, and said that the committee should be in the process of a "taking a look at these issues with rental vessels in Okaloosa County."
"I do think the data that y'all are talking about really plays back into that larger discussion," said Boyles. "If we can identify some trends, then we may able to use that data to more intelligently make decisions about the future of those wave-runners and pontoon rentals in Okaloosa county."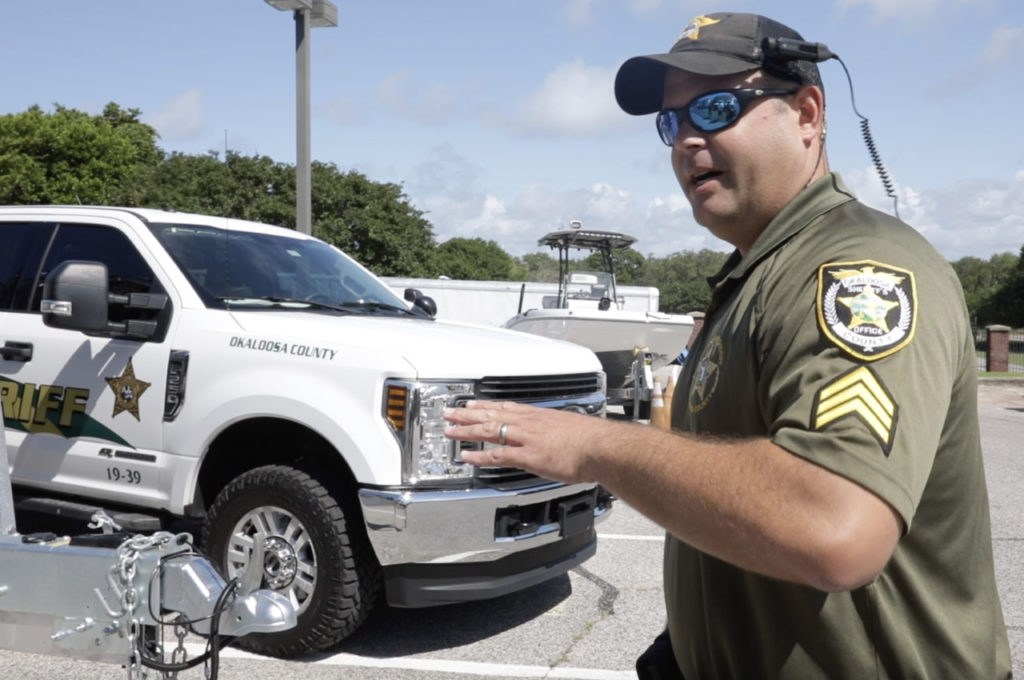 The data, so far: Sheriff Aden provided some rental data based on the last 6 months.
34 of 58 BUIs were rentals.
119 of the 191 citations were rentals.
As for the data on boating crashes, Sheriff Aden said he does not yet have those numbers broken down between rentals vs. private because FWC works those vessel crashes.
"We can get that data for you," said Aden. "We'll be glad to look at anything the Board recommends."
Meanwhile, the Okaloosa County Watersports Operators Coalition released a brand new 'waterways and navigational safety' video at the beginning of July. Several operators and organizations assisted in the creation of this video including the Okaloosa County Tourist Development Department, City of Destin, and the Okaloosa County Sheriff's Office.
The purpose of the video is to help new boaters safely navigate the local waterways, and the first topic discussed in the video is "driving while impaired."
While this first video is an overall safety video, the plan is to release two additional videos: The next 2 videos will go into more detail on the operation of the vessels.
One will be specifically on personal watercraft.
The other will be pontoon boats.