👆👆👆
On Tuesday morning, the Okaloosa Board of County Commissioners approved the new "destination logo" that the Tourist Development Council has recommended.
The new logo will be introduced in the TDD's new marketing campaign that kicks off in January 2020.
Jennifer Adams, Okaloosa County TDD Director, told the board that the current logo is confusing and doesn't align with market research. It's no surprise that when you say "Emerald Coast" to someone, they have no idea what you mean.
The TDC has used the term "Emerald Coast" but that can be perceived as covering the area from Pensacola to almost Apalachicola. They also brand themselves as Destin, Fort Walton Beach and Okaloosa Island which can also be confusing. Below are the existing logos.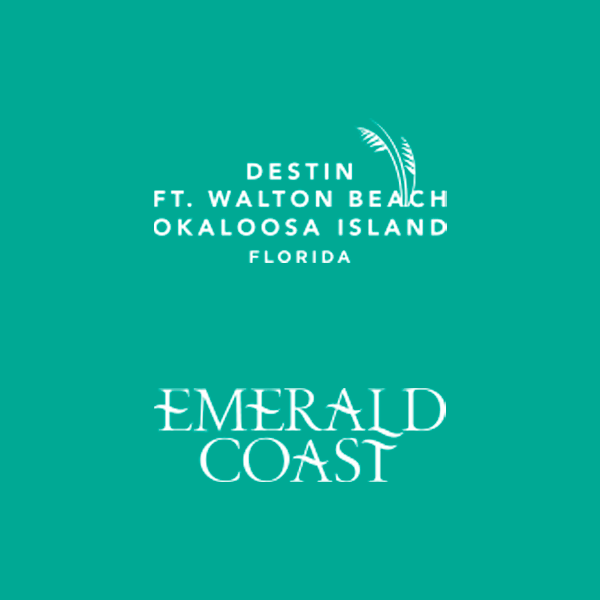 Simplicity: With the new logo (at the very top) there are a few things you will notice right away:
The use of "Emerald Coast" is gone! (Along with any mention of Okaloosa Island)
It is very simple. In fact, Commissioner Fountain called it "plain".
The idea behind the logo is to unify the direction the TDC would like to go with branding while also being cohesive with the airport. The County has been pushing for years to make "Destin-Fort Walton Beach airport" the proper term and it has slowly been making progress.
There will also be updates to the main Emerald Coast website domain name (URL). Currently, the url is emeraldcoastfl.com but they are recommending the use of visitdestinfortwaltonbeach.com for print and visitdestinfwb.com for online.
So, what do you think of the new logo?
Talkin' Summer plans with Director Jennifer Adams of the Okaloosa CVB