🚨 After several serious jet ski crashes over the weekend, Board of County Commissioner's Chairman Trey Goodwin added an item to the agenda over the weekend to talk about what the county can do to prevent personal watercraft accidents, specifically linked to rentals, from continuing to happen.
➡️ A "personal watercraft" is as defined a vessel less than 16 feet in length which uses an inboard motor powering a water jet pump as its primary source of motive power. It is designed to be operated by a person sitting, standing, or kneeling on the vessel, rather than in the conventional manner of sitting or standing inside the vessel.
A horrible incident on Poquito Bayou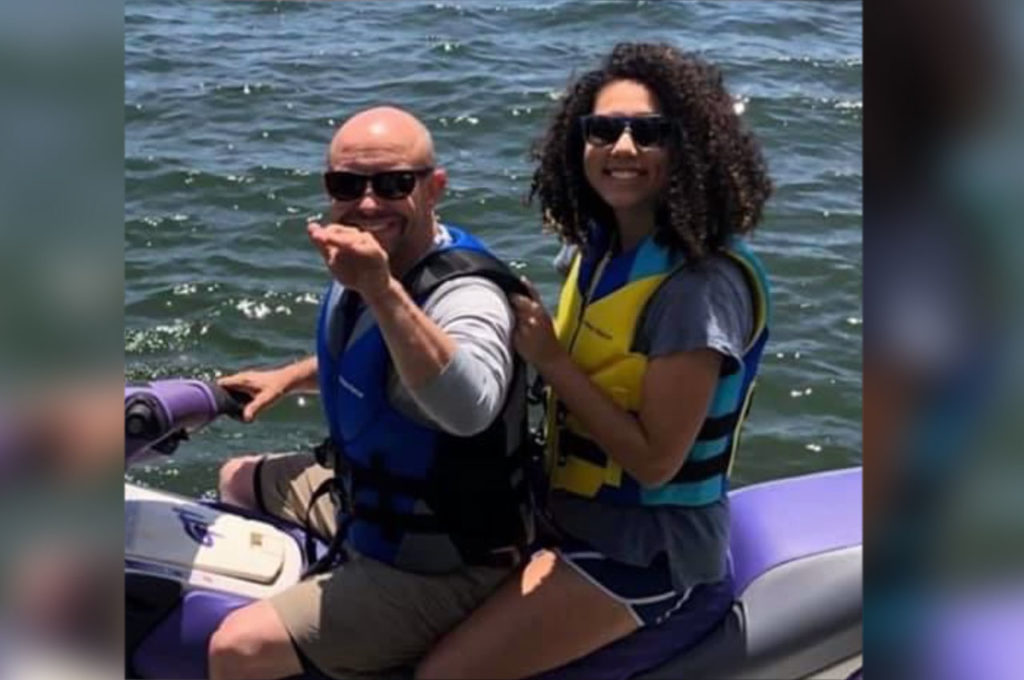 On Saturday on Poquito Bayou, James Phillips and his daughter Bethany were on their own jet ski, idling in the water, when a group of jet skis reportedly on a dolphin tour arrived in the quiet bayou.
According to Leigh Ann Phillips, wife to James and mother to Bethany, the pair were on the same jet ski with James driving and Bethany on the back when Dyquin Reed, of Powder Springs, Georgia, crashed into them.
This sent the jet ski, along with James and Bethany, airborne and into the water.
Leigh Ann told Get The Coast that a boat was nearby and rushed to help. Poquito Bayou resident Rob Dunkerson was on his dock and also rushed into the water to provide aid and help get the two of them to his house where his wife, Helen, called for EMS.
James Phillips suffered a broken pelvis and had to undergo surgery. He will now be non weight-bearing for 3 months.
As for Bethany, the 17-year-old Choctawhatchee High School Senior suffered a severed artery in her lower leg, a broken tibia and a wound on her ankle that her Mom says "looked like a shark bite."
According to Leigh Ann, Bethany had no blood flow going to her lower leg or foot as they were heading into surgery. The family was preparing for an amputation of her leg. But miraculously, as the doctor got into surgery, blood flow was back and they were able to save her leg.
"This could have been much worse", says Leigh Ann Phillips. "We are so thankful that no one had a head injury or any organ damage."
Reed was issued a citation for violation of a Navigational Rule resulting in an accident.
Just one month ago…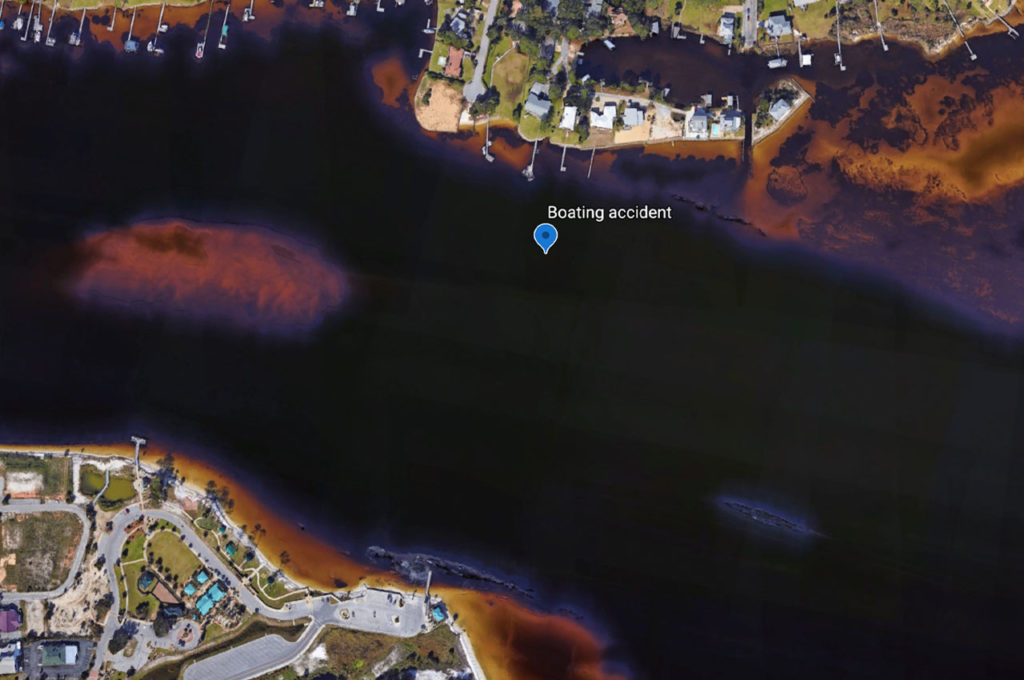 Aside from the accidents that took place over the weekend, on Saturday, July 18, 2020, shortly after 5:30 p.m., the Florida Fish and Wildlife Conservation Commission (FWC) was notified of a boating accident in the Santa Rosa Sound near the Brooks Bridge in Okaloosa County.
24-year-old Marie Yann Cedrick Kouame of Mankato, MN fell off of a 10-foot Yamaha Personal Watercraft and was struck by a second vessel, a 24-foot Encore Pontoon.
Kouame was pronounced dead at the scene.
🚑 During 2017, Okaloosa County ranked #4 in Personal Watercraft crashes statewide, according to the Okaloosa County Sheriff's Department.
The OCSD stated that in an effort to help reduce violations and increase safety, the Marine Unit met with Personal Watercraft rental businesses to try and help ensure compliance of boating state statutes. The goal was to ultimately help reduce marine violations and increase safety for the customers and other boaters.
The Sheriff's office said that "inexperience, carelessness, and excessive speed are to blame for most jet ski/waverunner accidents."
🗓 The next County Commissioner's meeting is on Tuesday, August 18th at 8:30am in the County Admin building in Shalimar, FL.
For those who cannot make the meeting but would like to make a comment, you can email: managerinfo@myokaloosa.com