On Wednesday, May 11th, OWA Parks & Resort announced that the new Tropic Falls Indoor Water Park will open on June 27th, 2022.
"We're working on the final stages of the indoor water park to get ready to open on that big opening date," said Kristin Hellmich, director of marketing and public relations for OWA Parks and Resort.
Hellmich says that Phase 1 of Tropic Falls Water Park (which is everything inside the glass) will include an indoor lazy river, six high-speed thrill slides, and slides for the kids.
The new water park will also have birthday party rooms, along with a restaurant and bar.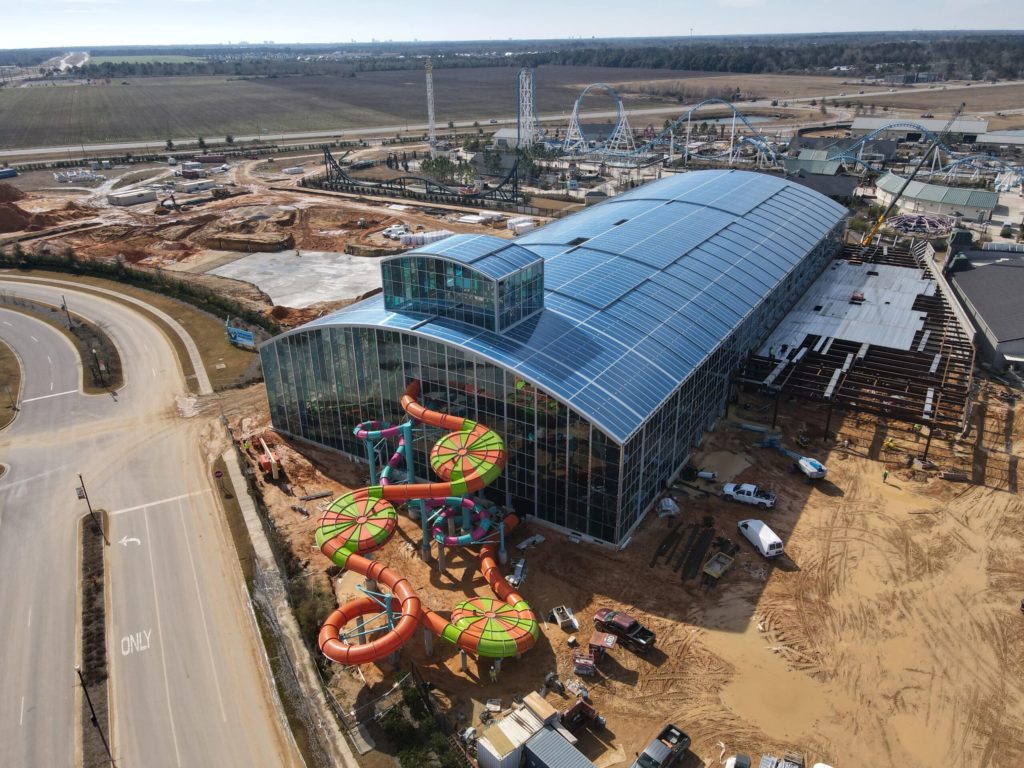 As for the next phases of the water park, Hellmich says that will happen later this summer and include the outdoor wave pool, Breakers Café, and the surf simulator.
Tickets for the water park go on sale on May 25th. Click here for pricing.
Admission to the water park is by combo ticket only (Indoor Water Park + Theme Park), which is $69.99. Season passes are also available.