In March 2022, OTO Development acquired the Best Western Fort Walton Beach on Okaloosa Island, and announced a major redevelopment plan for the waterfront property.
Paula Evans, general manager of the Fort Walton Beach property, said that as word spread of the planned renovations and rebranding of the former Best Western, long-time patrons of the Swizzle Stick started asking about the bar's iconic decor.
"Locals have so many fun memories from the Swizzle — and when they found out it was closing, they wanted to have mementos, too," she said.
The hotel team organized an online auction — offering everything from the Swizzle Stick's martini-shaped chairs to its funky wall art — which generated just over $16,000. The total was donated to Fisher House of the Emerald Coast, a "home away from home" for military and veteran families experiencing medical crises.
Located on Eglin Air Force Base in Northwest Florida, Fisher House is a 12-suite comfort home within steps of Eglin Air Force Base Hospital and Veteran's Clinic.
"The Swizzle Stick auction proceeds are blessing our mission to help military families stay together and, most importantly, heal together while accessing medical care at the hospital," says Mia Hughes, executive director of Fisher House of the Emerald Coast. "We believe a family's love is the best medicine."
Founded in 2007, Fisher House on Eglin AFB serves more than 1,000 guests per year. Hughes says the Swizzle Stick donation will be used to install a whole house generator and to replace the facility's clothes washer and dryer.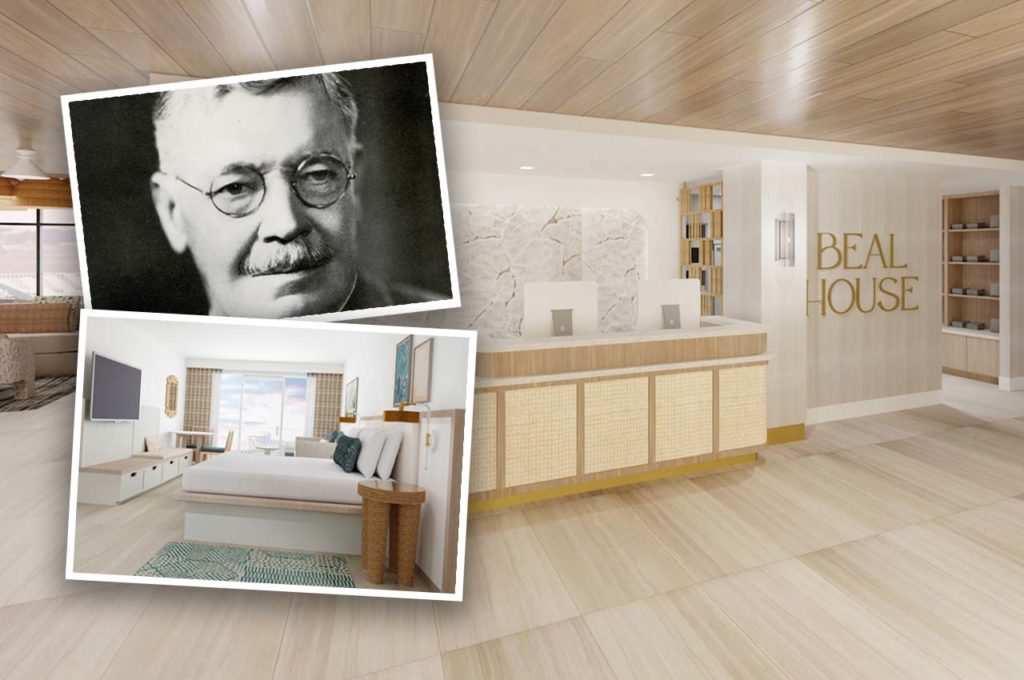 Upon completion of an extensive renovation project, Beal House Destin-Fort Walton Beachfront, part of the Tapestry Collection by Hilton, will open in May 2023. The hotel will feature an expanded restaurant/bar venue called The Remedy.
Specializing in "Coastal Fresh with a Dash of Cajun," The Remedy will serve everything from morning coffee to late-night cocktails, with a dinner menu centered around locally sourced seafood and a bar menu heavy on martinis.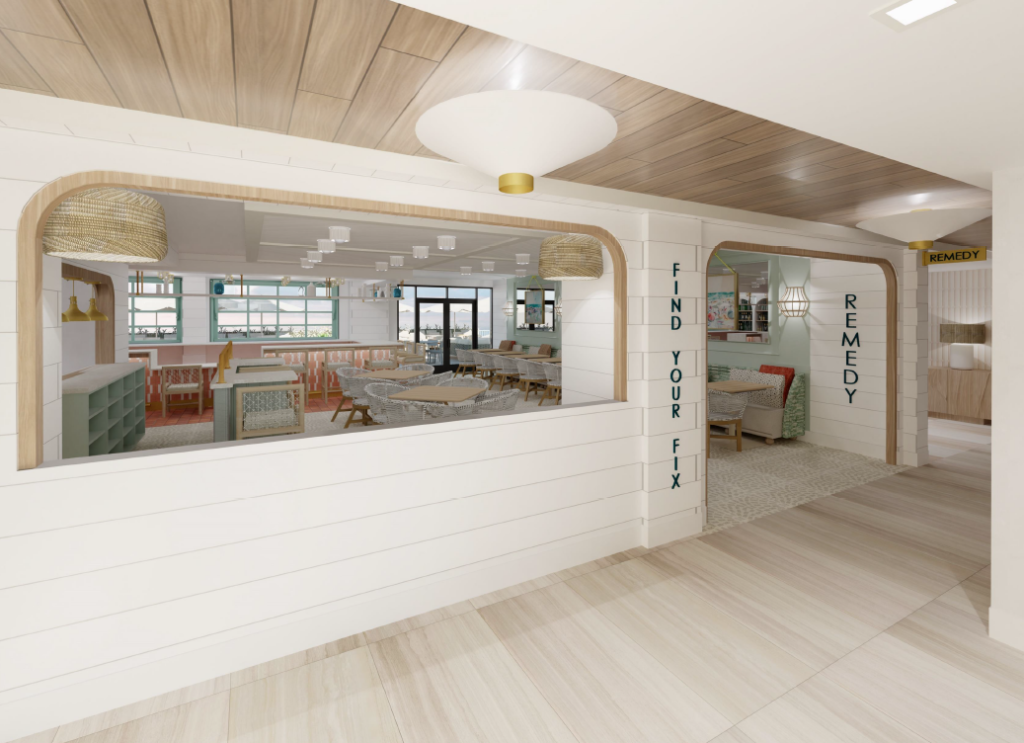 Beal House's reimagined identity includes a healthy dose of history. The name honors the legacy of Dr. James Hartley Beal (1861 – 1945), a fascinating man of many accomplishments. He was a distinguished pharmacist, an avid shell collector and a creative thinker who fostered the early tourism industry in Fort Walton Beach. Nearly a century later, this hotel connects to his inspirational spirit.
The six-story Beal House will comprise 100 guest rooms — 60 with beachfront balconies — as well as a fitness center, outdoor pool and direct beach access. It is owned and will be managed by OTO Development, which is part of The Johnson Group.