The recreational red snapper season will start June 17 in Gulf state and federal waters off Florida and remain open through July 31, with 12 days in the fall.
Back in April, Governor Ron DeSantis announced this year's 57-day Gulf red snapper season, which is the longest combined season that has ever been available for anglers since state management began.
For-hire operations that do not have a federal reef fish permit may also participate in the season but are limited to fishing for red snapper in Gulf state waters only, according to FWC.
FWC says that if you plan to fish for red snapper in any state or federal waters off Florida from a private recreational vessel, even if you are exempt from fishing license requirements, you must sign up as a State Reef Fish Angler (annual renewal required).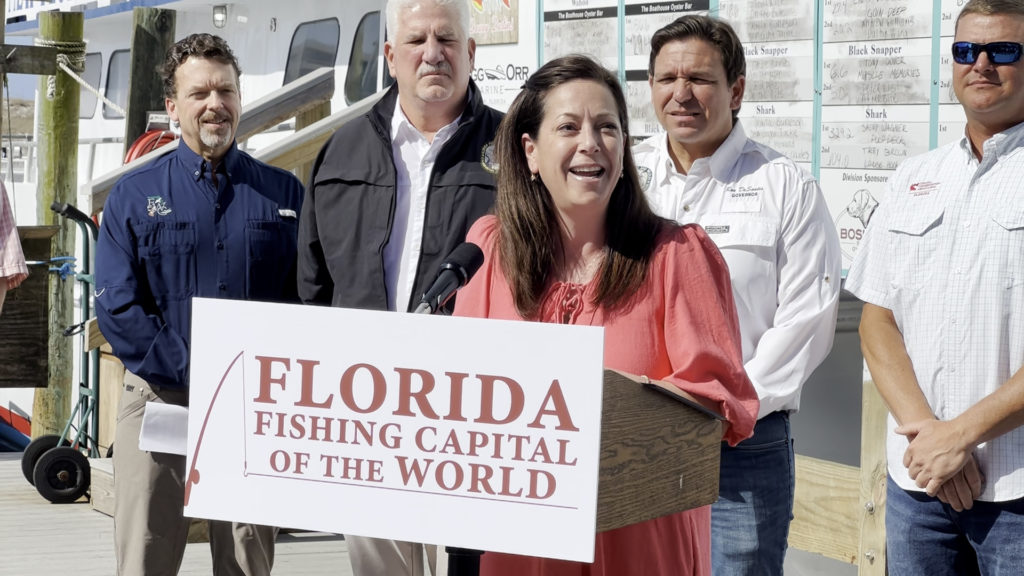 "We love red snapper here in Destin-Fort Walton beach, and they love our waters mostly because we have the most active artificial reef program in the state," said Jennifer Adams, Okaloosa Tourism Director.
With more than 300 for-hire fishing operations, there are more than 2 million fishing trips that are taken annually in Destin-Fort Walton Beach.
In 2019, recreational saltwater fishing contributed more than $74 million to the economy with more than 830 jobs. 
"The impact of fishing extends far beyond our docks," added Adams. "This past year, visitors spent more than $736 million in our community, above and beyond the $33 million that we collected in tourist development taxes. That money goes directly back to our local economy of restaurant owners, charter captains, paddleboard operators, and other tourism related industries."
The Gulf federal season for for-hire operations with federal reef fish permits began June 1 and will close at 12:01am on August 19.