The Pinta, a replica of Christopher Columbus' famous ship, is now open for educational tours at the Brooks Bridge Marina on Okaloosa Island, Florida.
The Pinta was the first ship to sight land in the "New World" on October 12th, 1492 and serves as a "sailing museum" to educate the public and school children about the caravel, a Portuguese ship used by Columbus and other early explorers.
The Pinta will be open to the public from Friday, December 23rd to Monday, January 2nd, 2023. The self-guided tours will run from 9am to 4pm daily and no reservations are necessary.
Prices for self-guided tours are $8.00 for adults, $7.00 for seniors (65+), and $6.00 for students (5-16).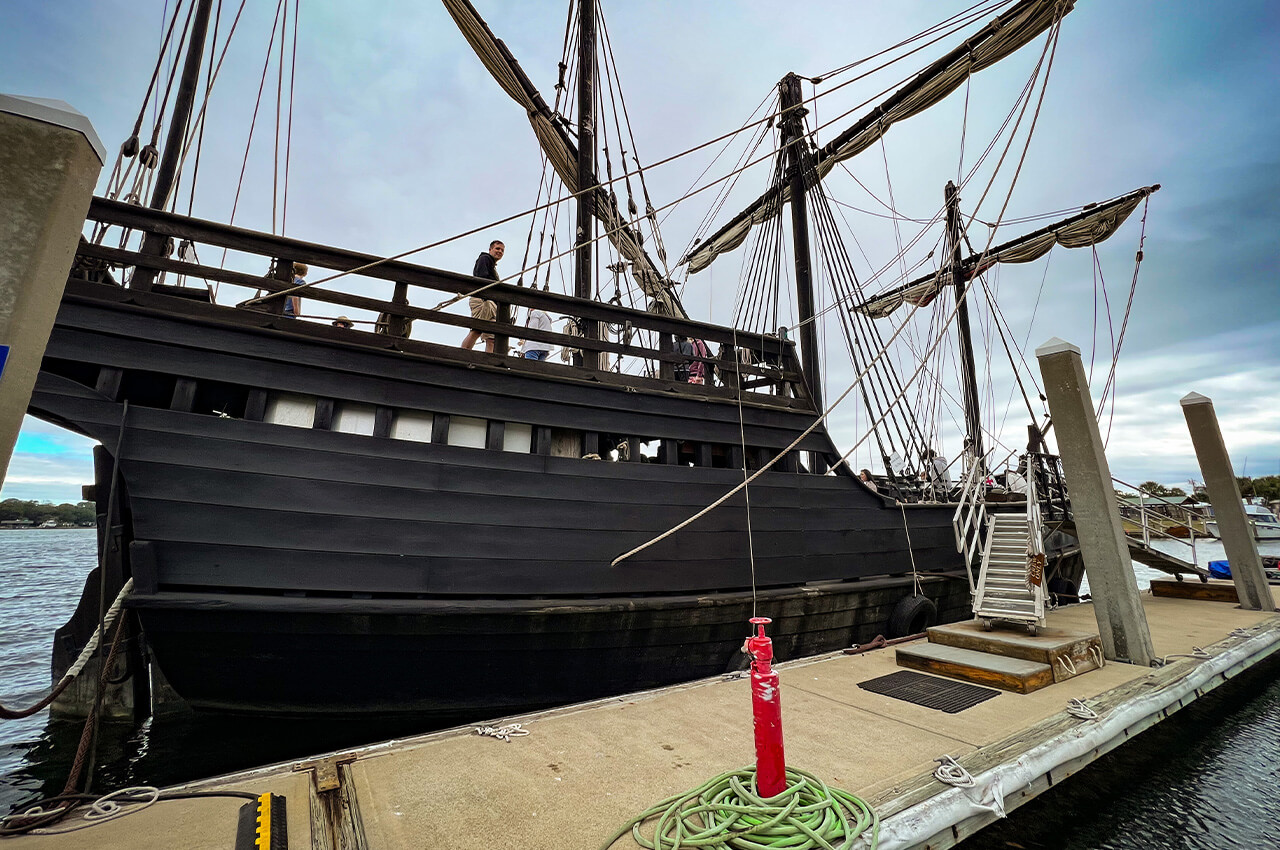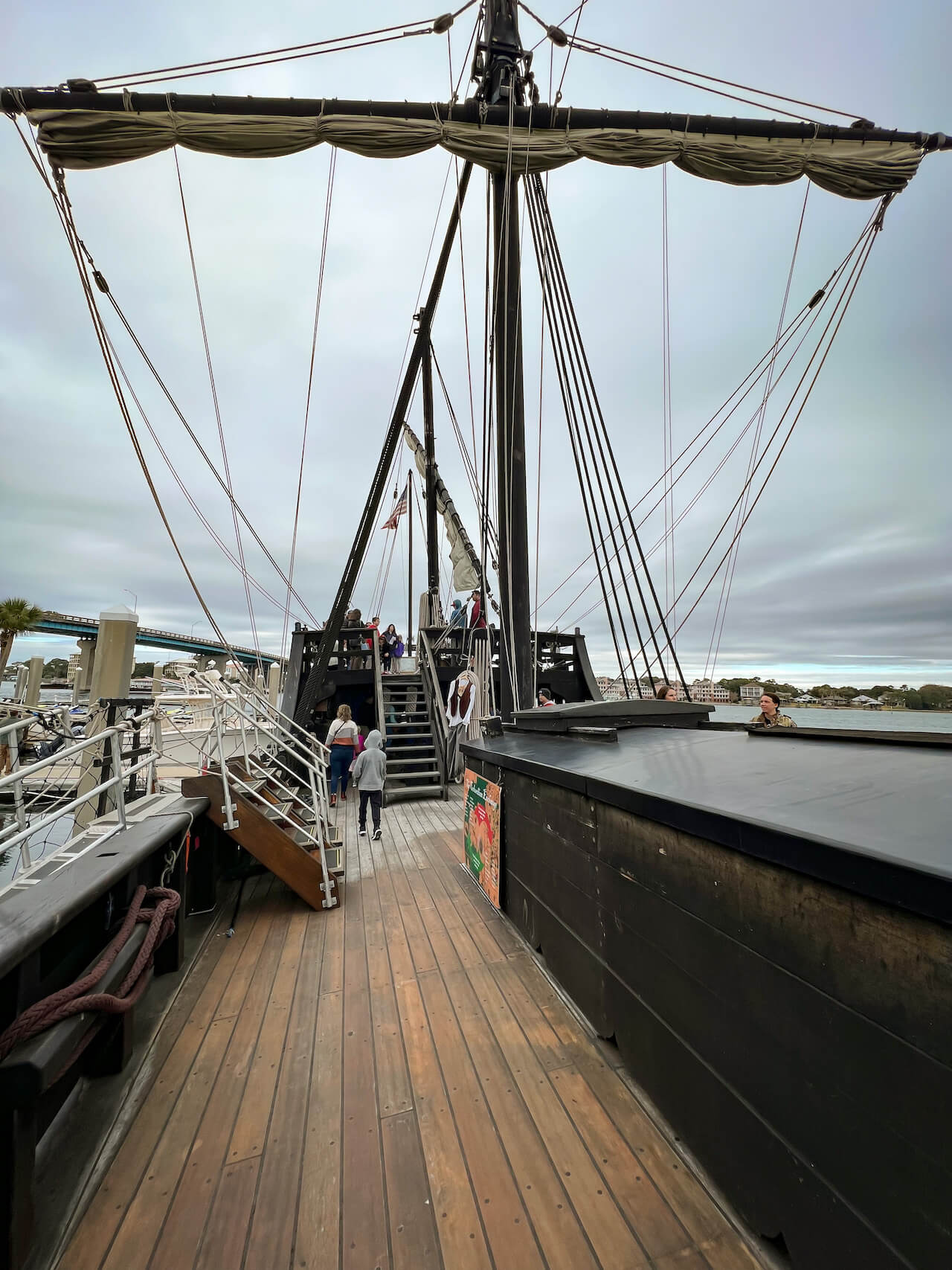 School groups and organizations interested in scheduling a 30-minute guided tour can email ninapintatour@gmail.com or visit the website ninapinta.org/tour.html.
Guided tours must have a minimum of 15 people and there is no maximum. The cost for a guided tour is $5.00 per person.