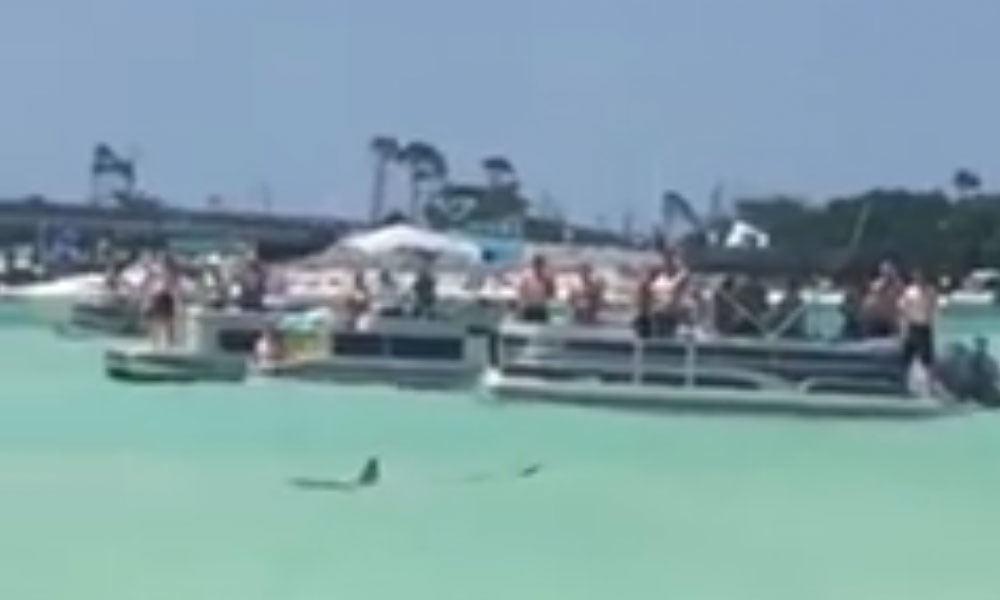 Seeing a shark at Crab Island is nothing new. If you've lived along the Emerald Coast for any number of years, seeing sharks are quite common.
But on May 24, 2015, a Memorial Day Weekend video quickly went viral when John Mitchell Jr. uploaded video of the hammerhead shark swimming through Crab Island.
Memorial Day Weekend gets pretty busy and packed along the Emerald Coast. It was also a gorgeous weekend so it's no surprise that there were quite a few people in the water.
Shark at Crab Island this morning….

Posted by John Mitchell Jr. on Sunday, May 24, 2015
And as one Twitter user put it…
So apparently there was a shark at crab island today. Can somebody give that shark a Thug Life highlight please?

— Nick Woelfel (@nick493) May 25, 2015