Starborough Wines is partnering with Reefmaker and Okaloosa County to deploy their first artificial reef off the Destin-Fort Walton Beach coast, and also in Walton County, to highlight their contribution to environmental stewardship.
The prefabricated modules are actually super reefs, which are 15 foot structures that are constructed of concrete and limestone.
According to Coastal Resource Manager Alex Fogg, these super reefs are 18 tons that have proven to be very stable in storm situations. Additionally, because they have limestone incorporated into the reef, it encourages growth of a lot of sponges, soft corals and other encrusting organisms.
"Because we don't really have a lot of that reef habitat here in Northwest Florida, it really is great that they're deploying these structures off of our shores," said Fogg.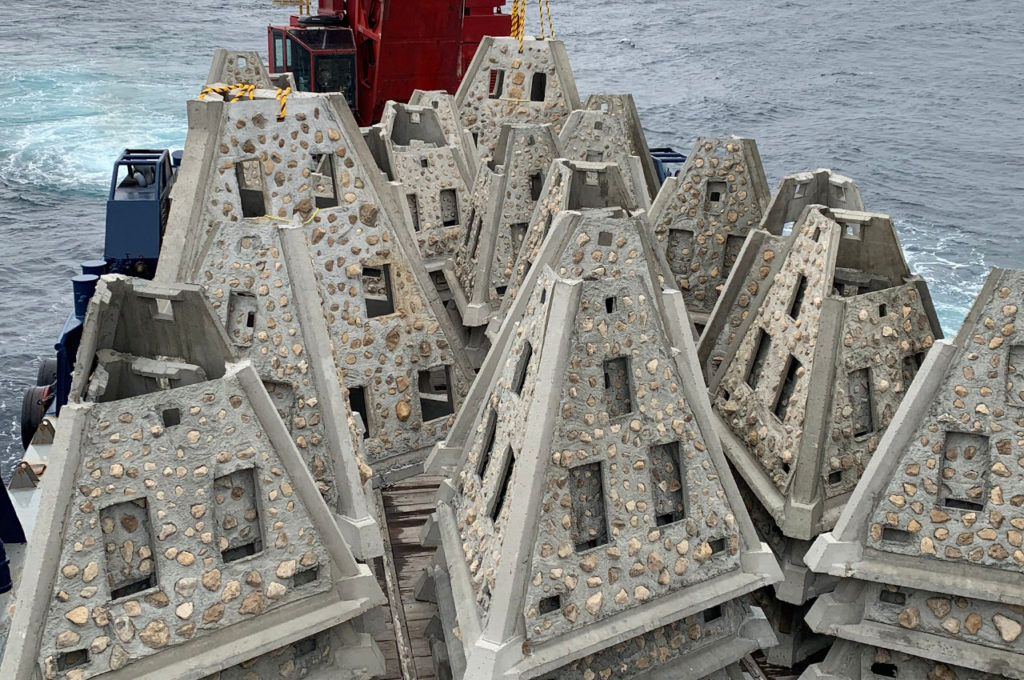 In addition to Starbourough's reefs, Okaloosa County will deploy an additional 25 prefabricated modules to the site off Destin-Fort Walton Beach. These will be 8-foot modules and will make this a much larger and productive site than a standalone module.
Fogg says that these artificial reefs will be placed in shallower state waters just a couple of miles off the beach.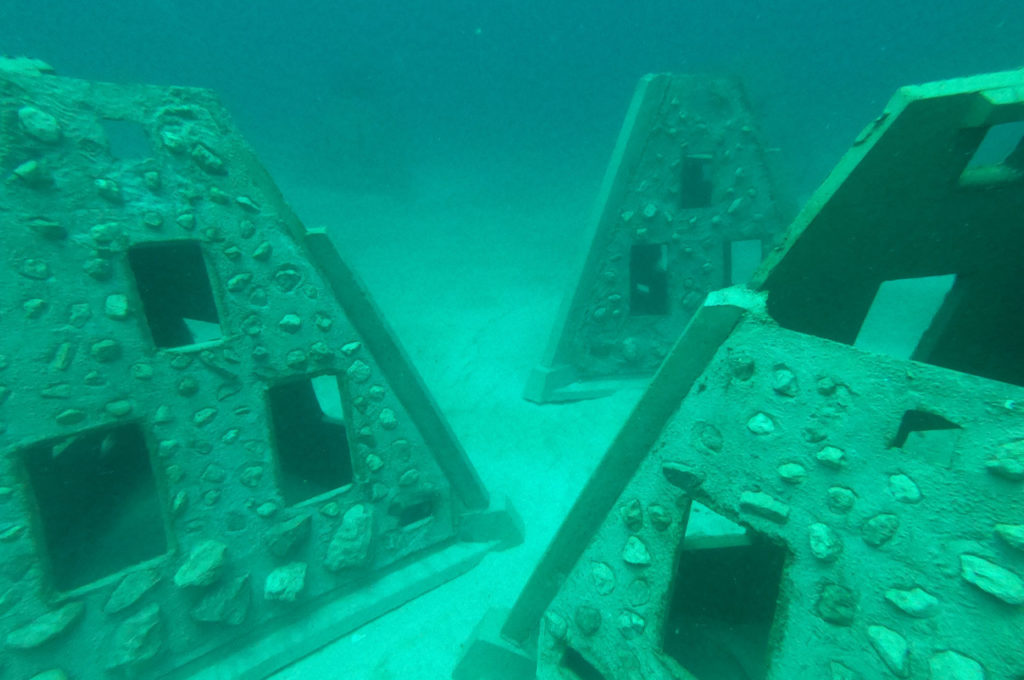 "They will be accessible to kayakers, scuba divers, and even snorkelers and free divers in some cases," he added. "And because both Okaloosa County waters and Walton County waters are accessed by fishermen leaving from Destin, this benefits the tourists as well as the locals."
Fogg says that this partnership is proving that the Okaloosa County area is establishing itself as one of the leaders in artificial reef construction.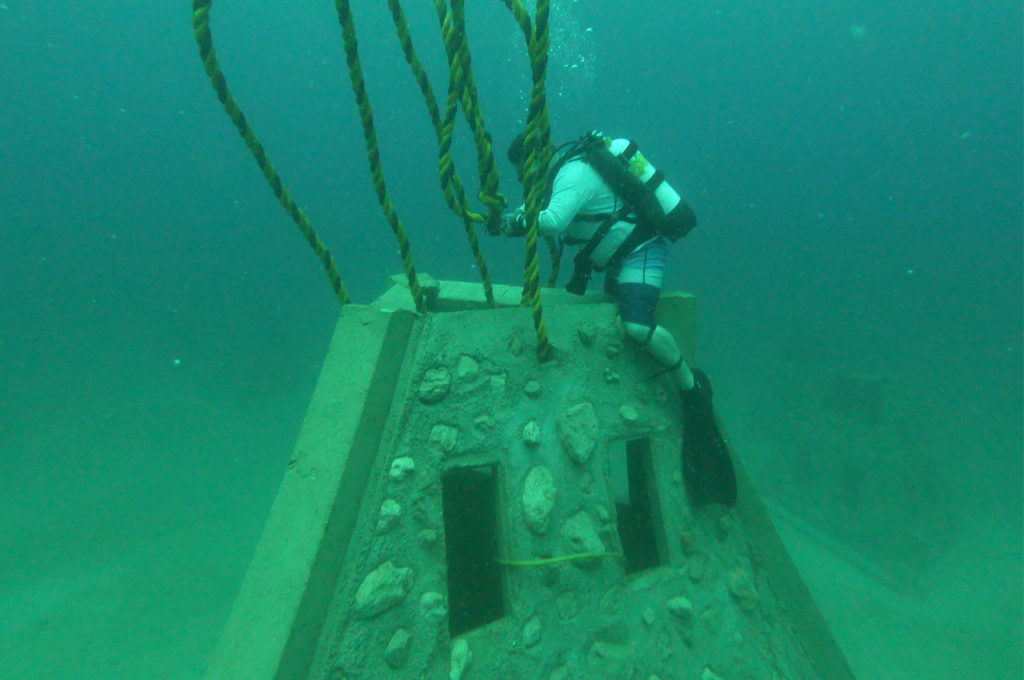 "Five years ago, we might not have received a call like this from a company wanting to deploy tens-of-thousands of dollars worth of reefs off of our shores," he said. "And then, working with our neighboring county, it just really shows how strong our relationships are."
The first deployment will happen south of Okaloosa Island in Fish Haven 14 next week. That's where the super reef and the 25 smaller modules will be deployed. From there, they will travel east about 25-30 miles into Walton County waters, where they will deploy a single super reef.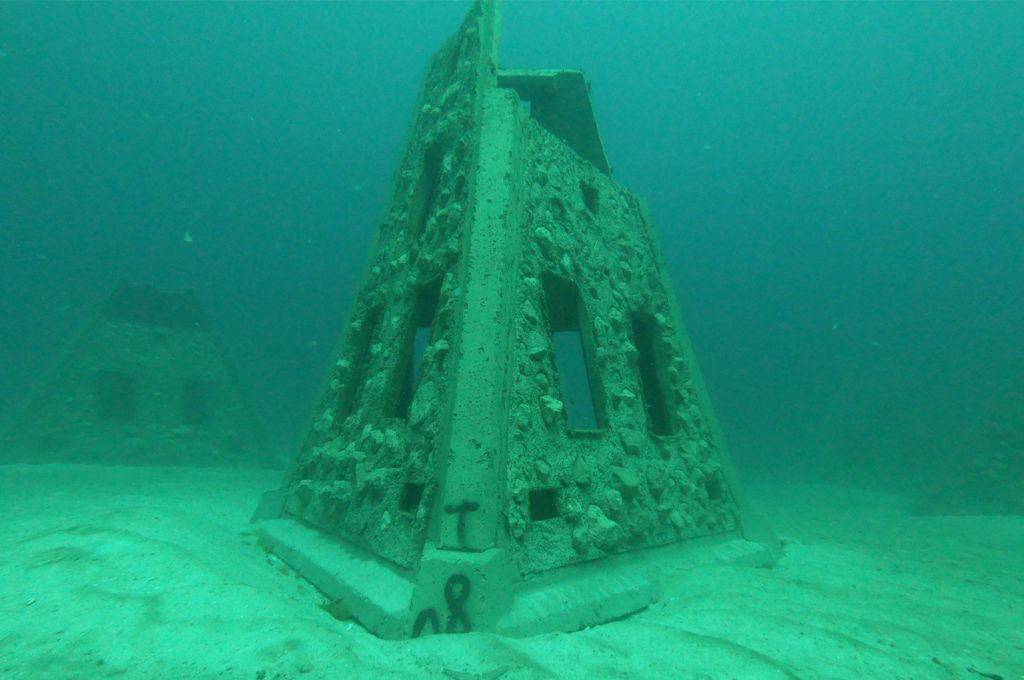 "This is just the latest partnership in our ongoing commitment to protect and restore our oceans," said Courtney O'Brien, Senior Marketing Director at E. &. J. Gallo Winery. "Reefs are an incredibly important part of our ecosystem and we are honored to be partnering with Reefmaker to make a real impact."
Since 2020, Starborough has been a partner of Oceana, the world's largest international ocean conservation organization. This August, Starborough will donate $1 from every wine bottle sold, up to $50,000, to Oceana to continue supporting their efforts in protecting ocean habitats.