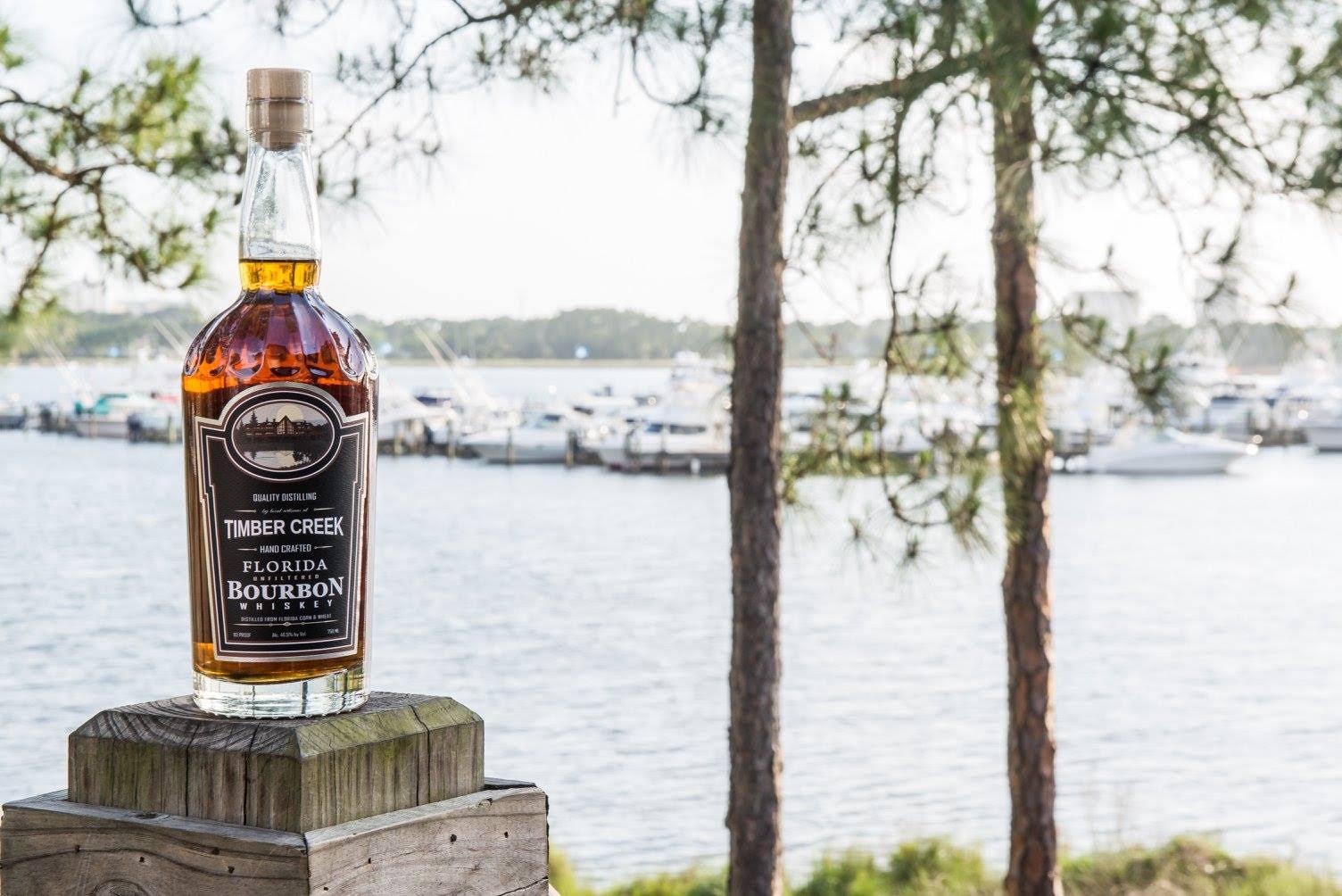 After tasting Timber Creek Distillery's bourbon, writer and whiskey aficionado Elizabeth Emmons of well-known publication The Whiskey Reviewer, gave the spirit a B+ "Very Good Stuff" rating, describing it as having a "smooth middle and finish."
The Whiskey Reviewer, the go-to source for all things whiskey, has over 24,000 followers on Facebook and has been re-published or quoted in national publications including The Washington Post, The Atlantic, and The New York Daily News.
Founded in 2014 along the Florida Panhandle, Timber Creek Distillery started out as an idea between friends and neighbors, Camden Ford and Aaron Barnes. They turned their passion for whiskey into a reality by founding the distillery on Aaron's family farm just north of Destin, Florida.
A B+ "Very Good Stuff" rating is difficult to come by as The Whiskey Review adheres to a strict grading system. Other brands that received a B+ rating include:
Widow Jane 10- Year-Old Single Barrel
Barrel Bourbon New Years Batch 2017
Booker's "Off Your Rocker"
Old Forester Birthday Bourbon
Rebel Yell 10-Year-Old Single Barrel
Eagle Rare 17-Year-Old
Old Grand-Dad 114
George Dickel 17-Year-Old
Jefferson's Ocean
Baker's
Colonel E.H. Taylor Seasoned Wood Bourbon
The following bourbon brands received a "B" rating:
Cody Road 4-Year-Old Single Barrel
1792 High Rye Bourbon
Blood Oath Pact No. 2
Angel's Envy Cask Strength
Redemption Barrel Proof High Rye 9-Year-Old
Belle Meade Cognac Cask Finish, Buffalo Trace Experimental Collection
Woodford Reserve Four Wood
Basil Hayden's
Michter's U.S. 1 Small Batch
In the review, Emmons explains her interest in Timber Creek's unique and gentle approach to the distilling process, and describes the whiskey as smelling "lightly spicy upfront, following through on the nose with bright wood and subtle char…". At the end of the review, Emmons said she was impressed.
Co-founder of Timber Creek Distillery, Camden Ford said,
"We're thrilled to have earned such a high rating by The Whiskey Reviewer. We want to set the bar very highly, by defining exactly what it means to be a Florida Whiskey. We use ingredients that are unique to the Florida Panhandle and work hard to make sure the flavors are present in every sip."
Timber Creek's vodka, whiskey, rum, and rye, are available for purchase at ABC, Publix, Sam's Club, and Walmart.