During a podcast interview back in February, actor Jamie Foxx discussed his partnership with Brown Sugar Bourbon.
During the interview, the comedian talked about taking the brand to Destin, Florida to promote it and shared his experience on Crab Island back on June 1, 2021.
Foxx asked the guys on the Full Send Podcast if anyone had ever heard of Destin, Florida, to which they replied, "no."
"It's on the Gulf side of Florida, with beautiful beaches," said Foxx. "It's Republican land."
After flying into Destin with some friends, Foxx says they took a boat out onto the water where they made their way to Crab Island.
Foxx joked, telling the podcast hosts that he told his San Francisco crew to expect some different stuff.
"We're the only black people and we're on our way to Crab Island, which is where you link all the boats up," he explained. "And as we're floating, you see Trump flags."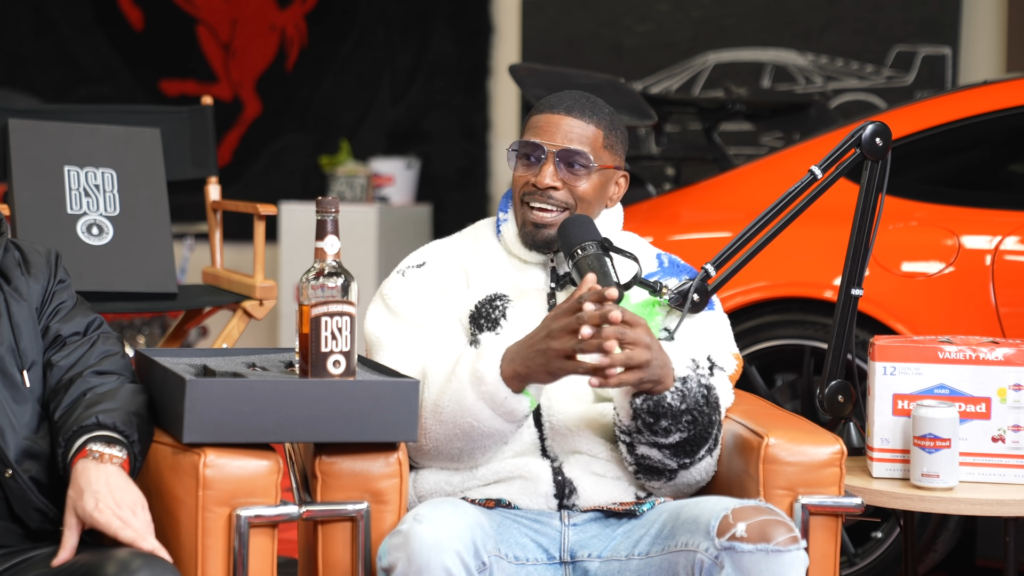 Foxx says that some members of his entourage became uncomfortable, but he assured them it would all be fine.
"So we pull up, we dock our boat, and they are playing 'Proud to be an American,' by Lee Greenwood," says Foxx. "I love Lee Greenwood. I walked to the back of the boat, a white dude with ZZ Top beard is in the water and he says, 'Jamie Foxx?' What in the hell are you doing here?"
"I come to kick it with you," Foxx told the man.
Local news sent to your inbox 🤝
Thousands of locals read our newsletter every morning! It's FREE and makes sure that you never miss important local updates.
Foxx says that the man immediately changed the music to the 2005 hit Gold Digger as Jamie grabbed cases of the Brown Sugar Bourbon.
"I'm pouring shots and we're literally drinking out of the same bottle, in the middle of the pandemic, but here's the thing," said Foxx. "My Army, Air Force, Navy, and Marine guys were all there. We had a great time and we ended up spending the whole day together."
Foxx told the hosts that in that moment, as corny as it sounded, he thought that "this is how America should be."
"Here I am with these guys, drinking and having a good time, and at the end of the day when we leave, it was just a whole different type of respect." he said. "There was no politics involved. It was just like good old-fashioned kicking back and having a good time."
Thanks to Griff Garrison for the tip on this podcast!