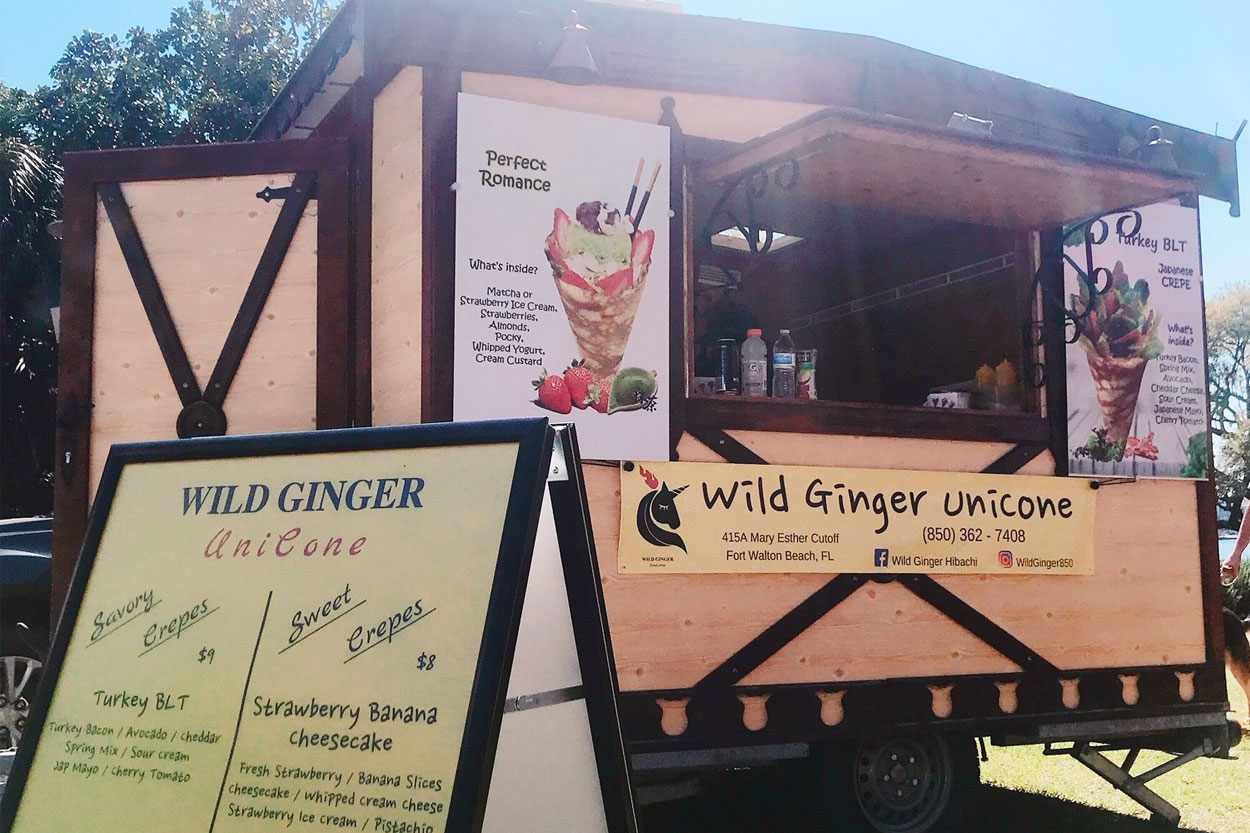 Have you ever tried the Unicones (or Japanese Crepes) from Wild Ginger? If you already love them, you're in luck because you'll be seeing a lot more of them!
They recently started selling the Japanese Crepes at the Fort Walton Beach Farmers Market and other local events. Continue reading for our full interview with Cayden Zhang from Wild Ginger.
What exactly is a Unicone?
"The name UniCone comes from "Unique Cones" and they are Japanese style Crepes. We offer them in both savory and sweet variations. The crepe batter is 100% gluten free. There are over 40 different ingredients/toppings for customers to choose from and build their own crepe, or they can choose the predesigned combinations from our menu."
Why did you decide to open the Unicone trailer after Wild Ginger?
"We wanted to offer customers in [Fort Walton Beach] more varieties of options when it comes to healthy food and desserts. Having a mobile food vending unit allows us to participate at festivals and markets and introduce the crepes to more people who normally don't stop at the side of town where our restaurant is located (415 Mary Esther Cutoff)."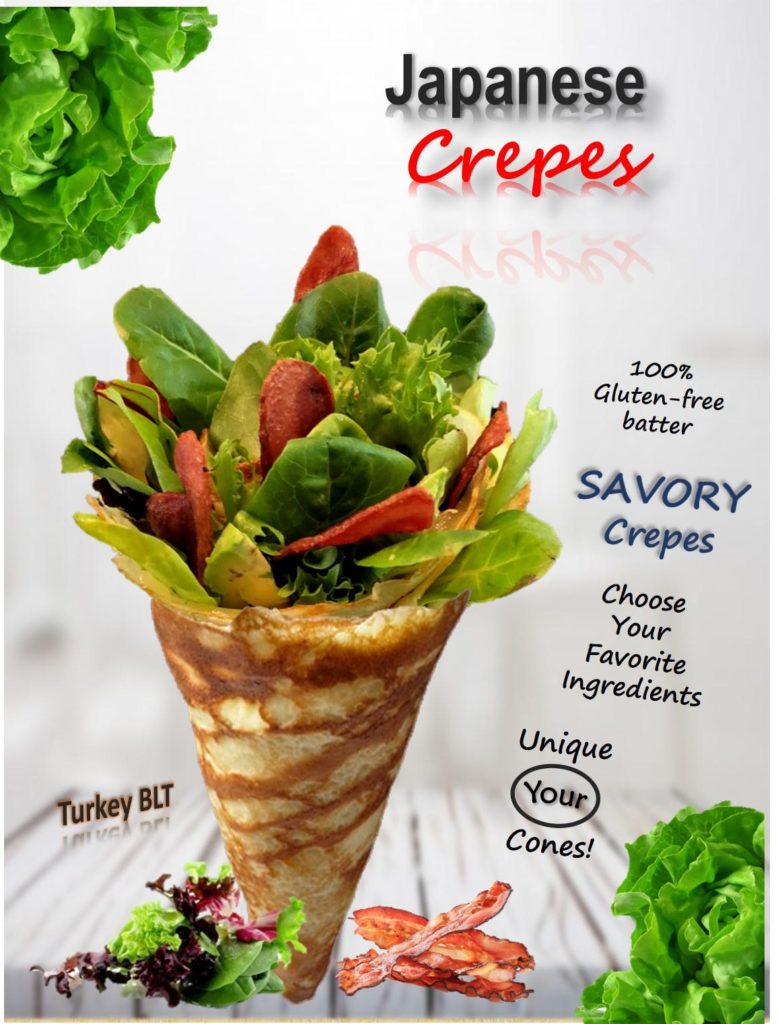 Where can people find the Unicone trailer?
"At the moment we only participate at festivals (Downtown FWB Street Fest every first Friday of the month) and FWB Farmers' Market (every 2nd and 4th Saturday's at the Landing). We are working on getting into more festivals and events, please follow our Facebook page for updates and announcements. Our restaurant is open seven days a week."
What are the most popular menu items?
"Turkey BLT is loaded with fresh veggies and California Sunset is pretty much a sushi wrapped in a crepe. On the sweet side, Bananana Gone Nuts (owner's favorite) offers you a rich taste of Nutella and banana. Strawberry Banana Cheesecake is every bite of freshness. Salmon crepe and Mango Madness (with tempura shrimps) are also very popular but are only available at the restaurant."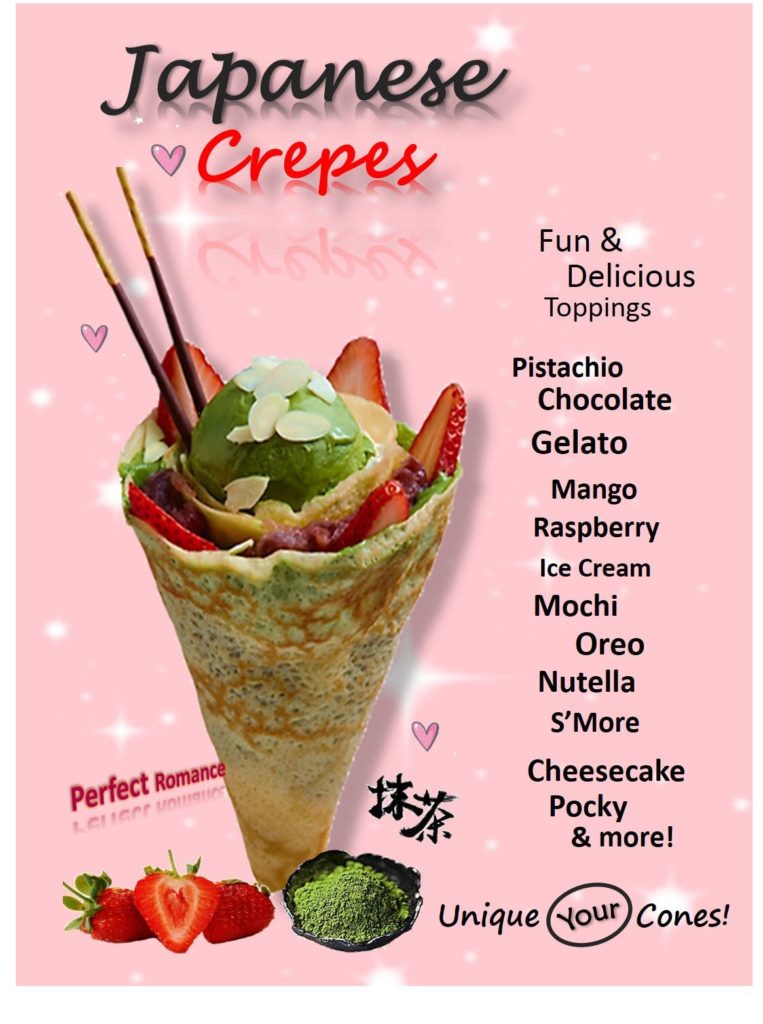 ---
These look so good! Their seasonal flavor right now is Blueberry Cheesecake and I might have to try that one! I also asked if they ever cater parties and while they haven't yet, they would be open to doing so if you contact them.
Have you tried one of these Japanese crepes?