Z96 invites families to experience the classic holiday film, "Elf", on the big screen while benefiting Jingle Jet, a unique event that provides local families with a holiday experience that will give them a lifetime of memories.
The special screening will take place at Suds-N-Cinema in downtown Fort Walton Beach on Sunday, December 4, 2022 at 2 pm.
Tickets are $7 and are available exclusively through JingleJet.com.
Jingle Jet is a unique event where neighbors, friends, co-workers, and even strangers nominate families who have experienced undue hardship that adversely affects their holiday joy. Soliciting nominations and raising awareness, Z96 collects stories of heartache, loss, struggle, and the human spirit from caring and generous individuals.
According to Cumulus radio, families that are selected will take flight on a once-in-a-lifetime "trip" to the North Pole.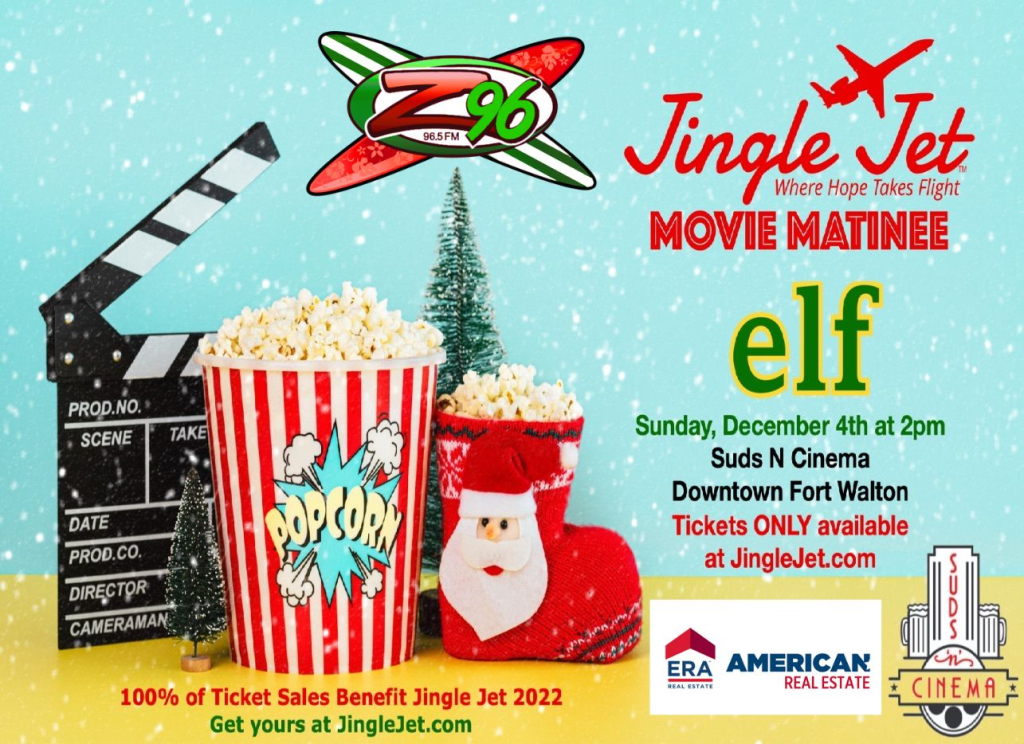 "We collect lists from each family detailing their needs and wants," wrote the station on their website. "From those lists, we shop for high-priority items as well as wants for a little extra joy. The Jingle Jet plane boards each family for their magical flight to the "North Pole.""
The families enter a holiday wonderland and experience the magic and joy they would not have otherwise been able to fathom on their own.
These families receive not only gifts or assistance but also warmth, celebration, and a feeling of true love.
Jingle Jet is a project of The Zazza Community Foundation, a nonprofit corporation organized exclusively for charitable, civic, and educational purposes within the meaning of Section 501(c)(3).
For more information about Jingle Jet, visit jinglejet.com.