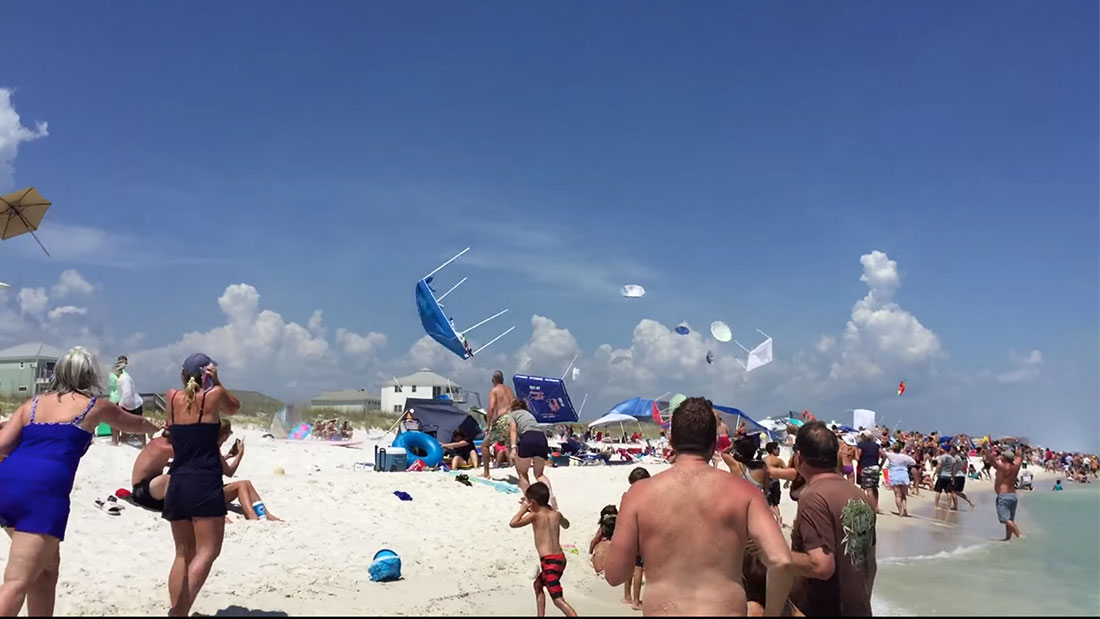 The Blue Angels Air Show took place on Saturday June 11, 2015 on Pensacola Beach.
During the show, one of the Blue Angels does a low fly-by along the beach that sends tents and umbrellas into the air!
The roads were packed super early on Saturday morning. We were headed into Pensacola while the entire bridge was at a standstill trying to get to the beach.
Just another reason why we love our Blue Angels!
The video originally appeared on Facebook, however, Facebook kept thinking it contained malicious content.