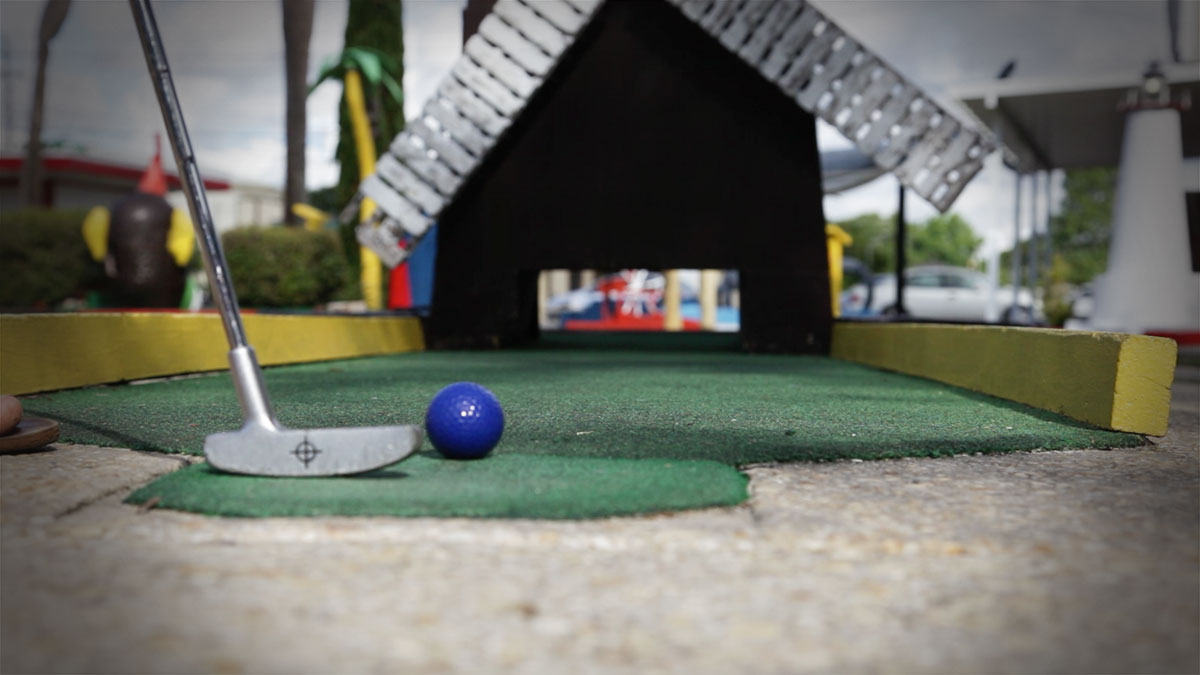 I love Goofy Golf! Not only do I love Goofy Golf, but my entire family loves the miniature golf course as well.
I've been going to Goofy Golf for as long as I can remember and even though I've played both courses a million times, it's still challenging and new every time I win we play.
There are certain holes that I know I'll do well at, but other times I get surprised by a sudden hole in one.
And that's what sparked the idea of going for 18 holes in one!
Since I'm good friends with the owner, Chris Clements, I called him on my way home one afternoon and asked him a simple question:
Is it possible to make a hole in one on every hole?
His response…YES!
We picked a day, grabbed a putter, and well…started sinking holes in one!