January 4, 2023
|
Reading time:
14 mins
TOGETHER WITH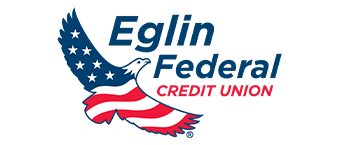 Good morning!
That was some serious weather to start of our morning here in Okaloosa County! We were under a Tornado Watch until 6:30am with reports of winds up to 60mph.
Let's get to more news this morning…
HAPPY NEW YEAR
The first newsletter of the new year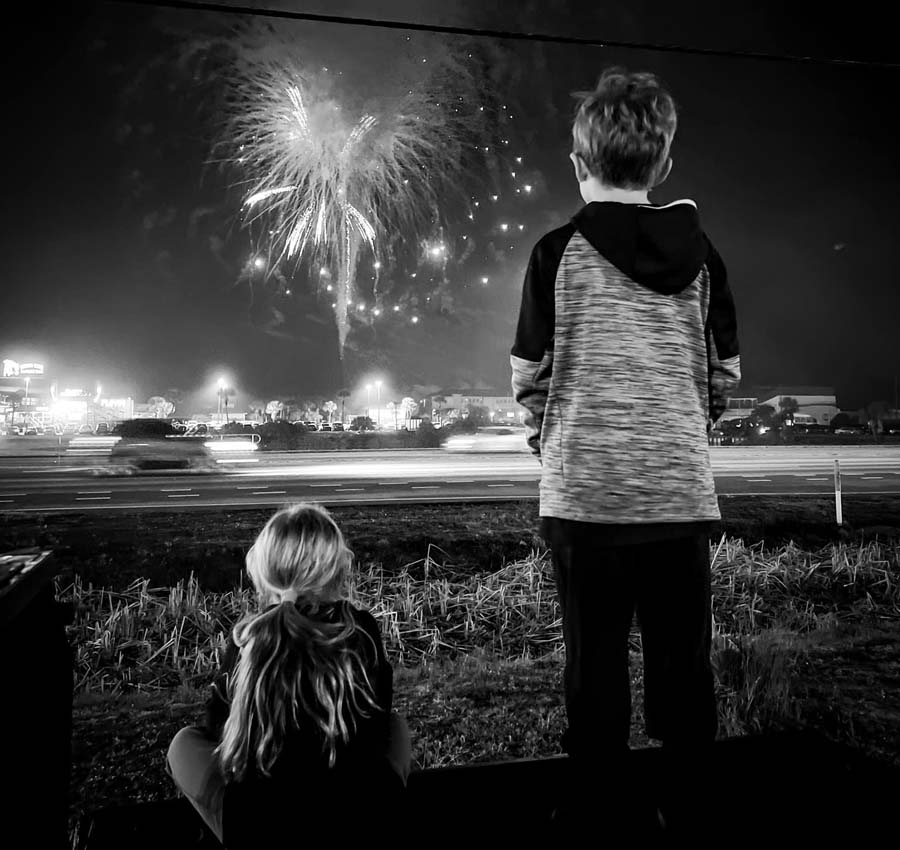 Before we get started on another year of fresh, local news…I just wanted to say thanks for a great 2022! My family and I rang in the new year by eating at Stewby's and watching the fireworks from the back of my truck on Okaloosa Island. It's kinda become our tradition….
Last year I published 161 newsletters that were sent to thousands and thousands of readers. What I have loved the most is the feedback and emails that I receive from many of you each time I hit send! Your replies back to me are insightful and offer up perspectives on topics that I really appreciate. I can safely say that I only received 1 negative email all of last year 🙂
A byproduct of your replies also gave me more insight into where my readers are located. It's no secret to me that the majority of Get The Coast readers are very much local (that's my primary target), but sooooo many of you on this list are from out of town.
I don't publish a lot of stories around touristy things so it's always intriguing as to why someone in Ohio, for example, would subscribe to a local newsletter that focuses on harder (less sexy) news topics. As it turns out, many of you own second homes here or plan to one day move or retire here. You've told me that you like learning about the other aspects of the local area as you continue to make your plans to relocate here…and I love it 🙂
I have big plans for Get The Coast in 2023, mainly centered around growing revenue. That was my initial plan in my January 2022 newsletter but the year had other plans.
I will be launching more advertising and sponsorship opportunities very soon, as I get requests all the time. I'll admit that I get more caught up in reporting the news that I do on growing revenue. (You don't have to tell me why that's an issue…I already know lol).
But I'm a creator at heart. I love to report on this community that helped raise me and feel a level of responsibility to accurately and timely bring you the news each day.
That also requires revenue to be sustainable and to also add new reporters to the team to help cover more news that I am currently not able to keep up with. (If you're interested in advertising or becoming a corporate sponsor, simply reply to this email and we can talk about your needs)
I'd also like to take this opportunity to thank the sponsors who have been keeping Get The Coast moving:
Eglin Federal Credit Union
ERA American Real Estate
Okaloosa Gas
Lisa Norton, Realtor
Step One Automotive Group
The Boardwalk on Okaloosa Island
Fleet, Smith & Freeman
FWB Chiropractic, Dr. Scott Smith
I can't thank you enough for trusting me with your local news. It's not something that I take lightly. Thank you for referring others to my newsletter, for sharing the stories online and for simply reading them and showing an interest in local news.
I feel that it's incredibly important to have local news so that you can be an informed citizen.
-Jared
SPONSORED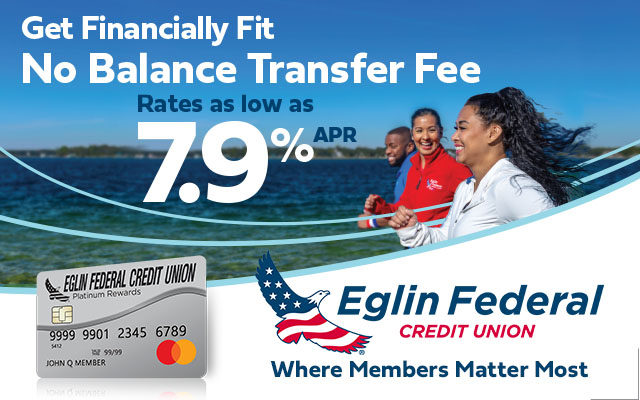 Start the New Year right by getting your finances in shape!
Lose the high interest credit card rate and transfer your balance to an Eglin Federal Credit Union Mastercard! There's no balance transfer fee, no annual fee, no cash advance fee, AND no international transaction fee. Interest rates are as low as 7.9% APR.
Get your finances in shape, and apply in person or online at eglinfcu.org/mastercard.
PUBLIC SAFETY
OCSO Investigators' dedication leads to arrest in 2002 Homicide Case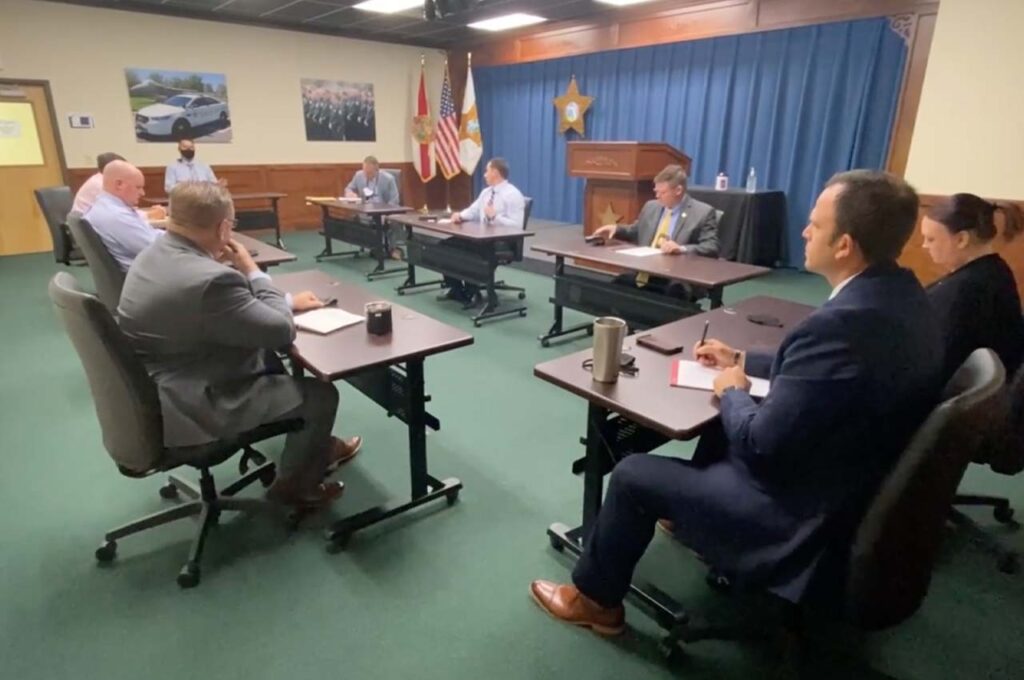 Back in September 2022, 37-year-old Mary Liza was arrested in California on an OCSO homicide warrant for the 2002 murder of two-year-old Marselina Liza.
The case was reopened after investigators decided to take a fresh look at the case and noticed something new.
Captain David Allen said, "Why don't we bring this back to the medical examiner and see what they think, because we think maybe there was a mistake made."
After a thorough reevaluation, the medical examiner's office agreed and changed the cause of death from homicide to shaken baby syndrome. Based on this new evidence and additional interviews, an arrest warrant for felony murder was issued for Liza.
"Based on the evidence that we had and new interviews, we were able to submit an arrest warrant for Felony murder on the mother," added Capt. Allen. "This occurred in 2002, almost 20 years ago, she was probably very surprised when we showed up to pick her up for the death of her daughter."
Sheriff Eric Aden spoke about the dedication of the investigators at the OCSO, saying, "It's all about the dedication of those individuals over there in CID. They're already overworked. Overwhelmed with the current crimes, not just the cold cases, but the current crimes that we continually receive on the daily basis."
He added that they're passionate about working their cold cases and, even if they can't solve anything for the moment, "they still go in there and actively see if there's anything they can turn over that could remotely result in rejuvenating that case a little bit further."
This past year alone, the OCSO has made four arrests in cold case homicides, according to the OCSO.
New witness testimony and DNA solved the February 1981 death of Bert Gross near Crestview. Suspect Gary Ruff of New York passed away before the arrest warrant was activated.
DNA evidence in a 1983 sexual battery in Florosa led to the identification of suspect Richard Lane of Nevada.
New information presented to the state attorney's office showed that the stabbing death of Eric Roberts on Okaloosa Island in April 2007 was not self-defense, leading to the arrest of Cornelius Lee of Fort Walton Beach.
In the 2005 murder of Luis Gonzalez on Okaloosa Island, new witness testimony and latent fingerprint comparisons led to the arrest of four suspects in the drug related shooting.
Sheriff Aden described the dedication of the investigators, saying, "You get so intimately involved in a case, especially a homicide case or any case really where someone suffers at the hands of another. These investigators, they put themselves in the family's position as far as their passion and their commitment to the case."
Aden added that he's seen investigators crying over cases with family members because of the emotional impact and the hours (and sometimes years) that it takes to bring justice to a family.
Liza remains in a California jail cell pending extradition to Florida. The OCSO's unrelenting search for justice for the victims continues to pay off, as they continue to prioritize taking a fresh look at cold case files.
POLITICS
All eyes on FWB election, qualifying period ends January 6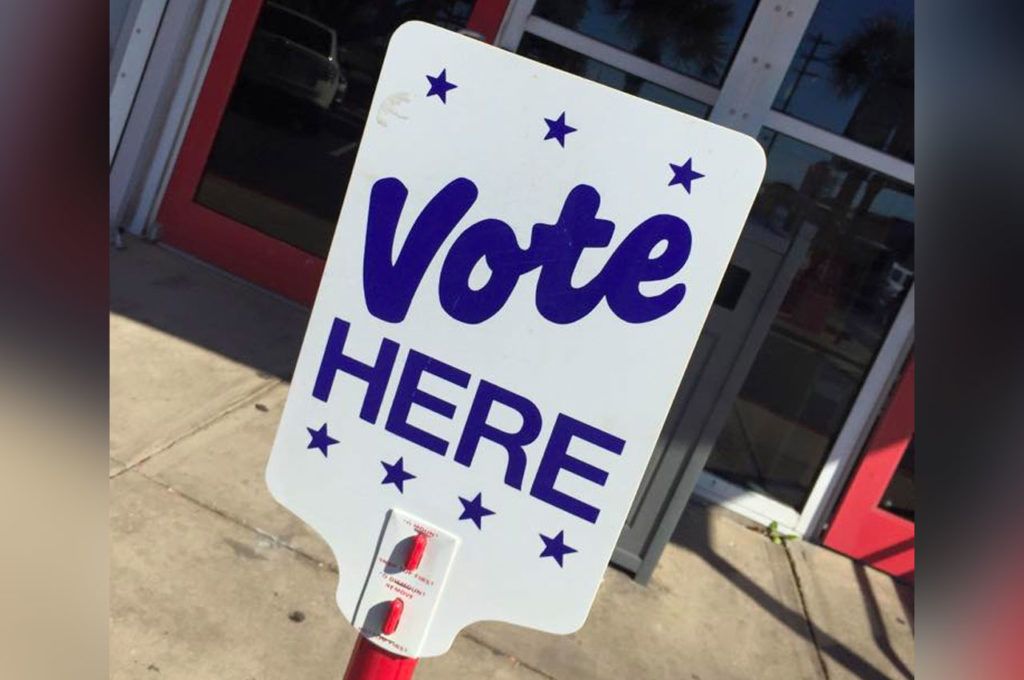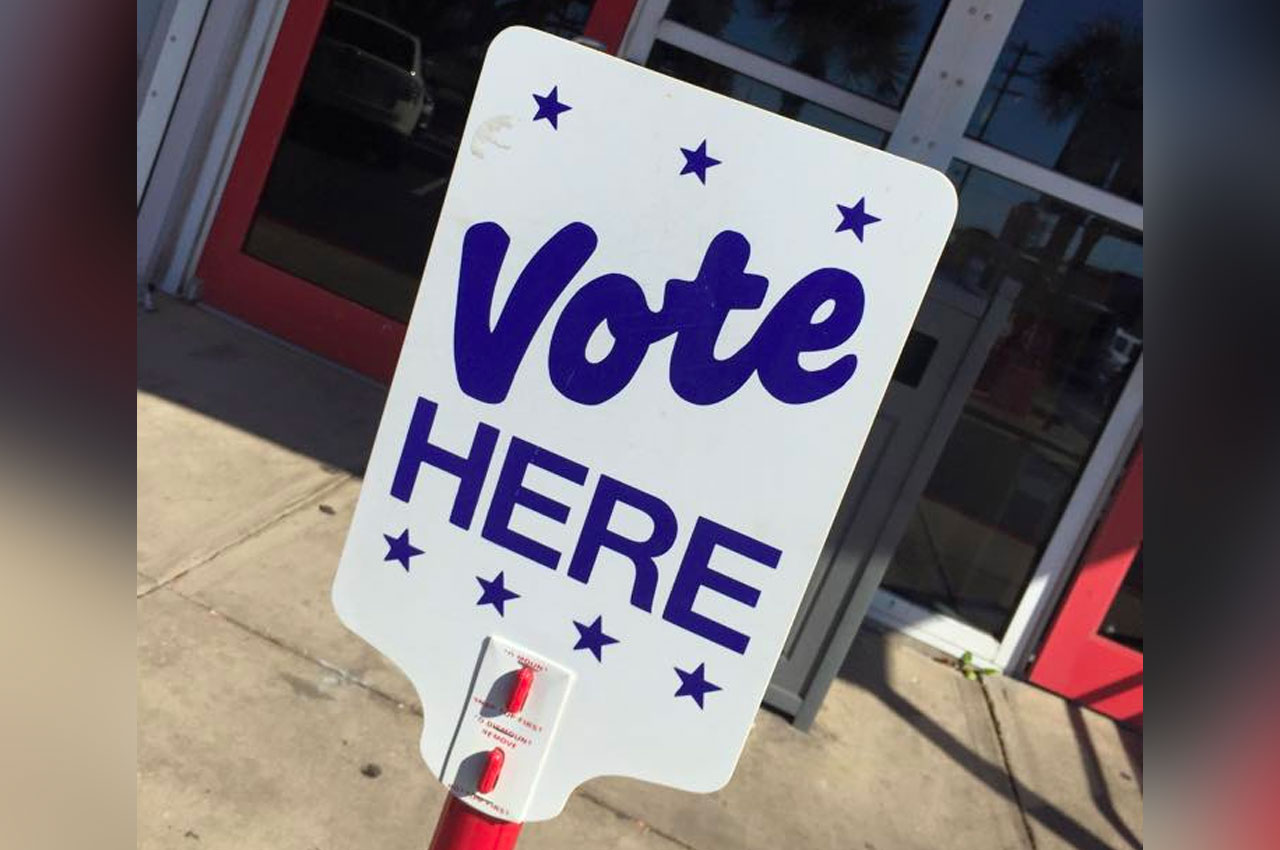 The following offices are up for election for the 2023 Municipal election on March 14, 2023:
3 seats for Niceville City Council
Shalimar Mayor
2 seats Shalimar Town Commissioner
4 seats Fort Walton Beach City Council
3 seats Laurel Hill City Council
Fort Walton Beach City Council:
Debra Riley – prefiled
Jason Harwell – qualified
Kirby Locklear – qualified
M.G. Moran – qualified
Ryan Hartman – qualified
Nathan Kelley – qualified
Brandon Bishop – prefiled
Gareth Stearns – qualified
Amy Jamieson – prefiled
Jared Bryce Jeter – prefiled
Niceville City Council:
William Schaetzle
Cathy Alley
Shalimar City Council:
Jerry McCallister
Brad Gable
Qualifying will end at noon on January 6, 2023.
GIVING BACK
FWB Fire Department Raises $27,000 to Fund "Christmas for the Kids"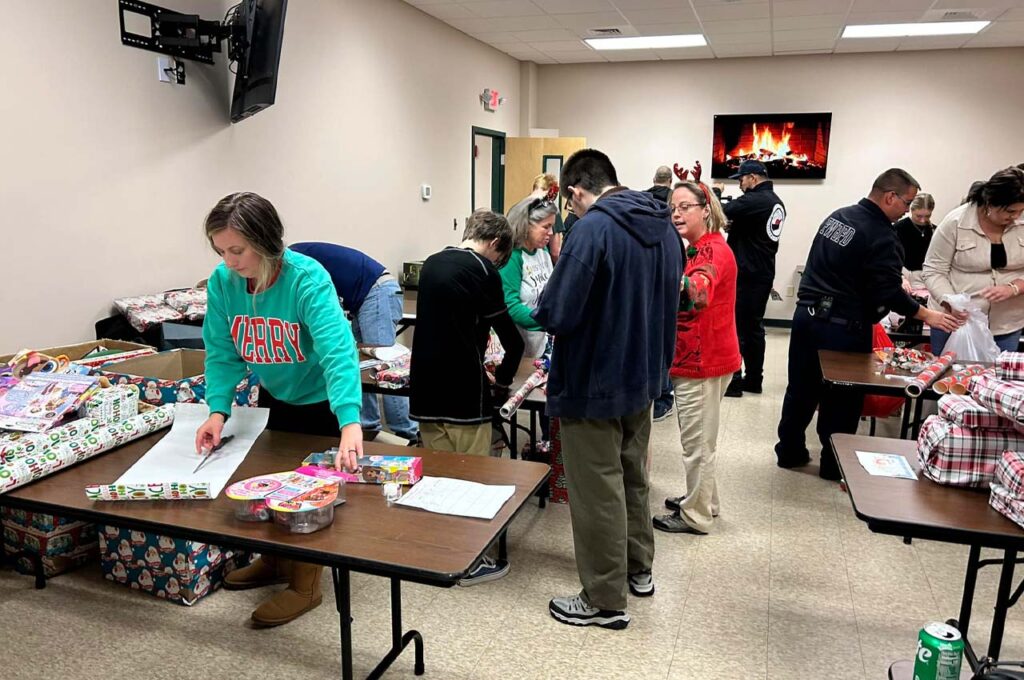 The Fort Walton Beach Fire Department (FWBFD) recently held their 4th Annual Christmas for the Kids fundraiser, raising an estimated $27,000 in total donations.
The funds were used to provide toys, clothing, and other special holiday deliveries for 136 children and 43 local families in the area.
"The experience each child received on Christmas morning is priceless to us," said Engineer/Paramedic and project coordinator James Freudenberg. "And we couldn't have done it without the immense support we received from our businesses and citizens this year."
The FWBFD received support from over 40 businesses, as well as 45 volunteers and the administration teams at Okaloosa County schools. Freudenberg expressed gratitude towards the volunteers, donors, and business partners who made the drive a success.
Work has already begun on next year's Christmas for the Kids drive, and information is available by contacting Engineer/Paramedic James Freudenberg at 850-833-9565 or jfreudenberg@fwb.org.
PARKS+REC
Okaloosa County considering smoking ban in all public parks and beaches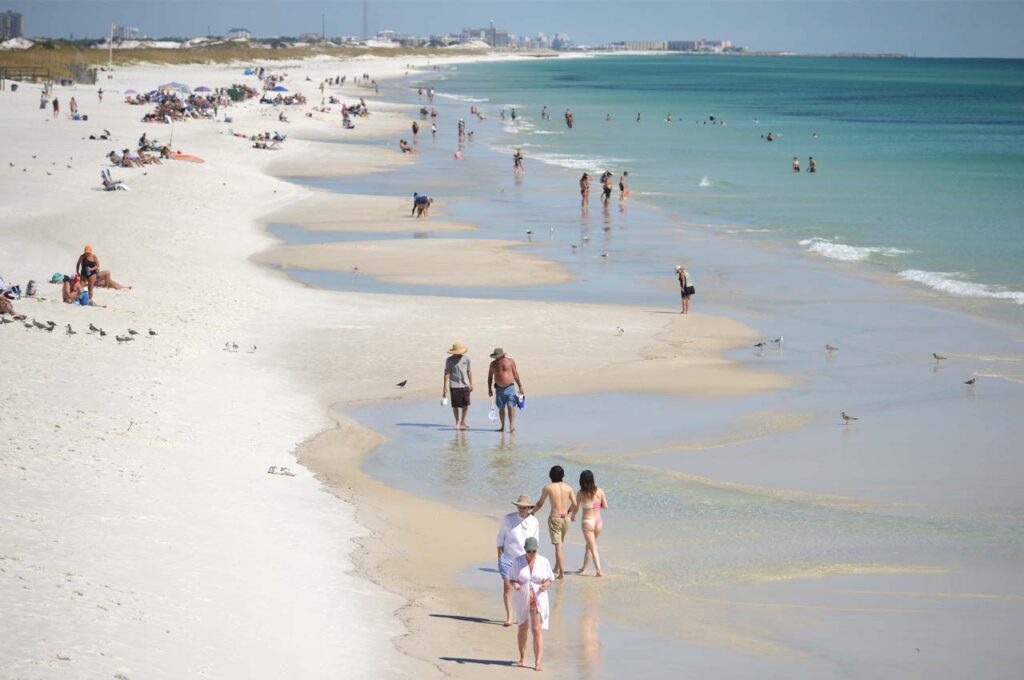 Okaloosa County is considering implementing a smoking ban within all County-owned public parks and public beaches. During a Tuesday afternoon Board of County Commissioners meeting, the board discussed the possibility of a ban.
The smoking ban is made possible by Chapter 2022-213, a law signed by Governor DeSantis on June 24, 2022, which amended the Florida Clean Air Act to allow counties and municipalities to restrict smoking in public beaches and parks they own.
Several other counties and cities in Florida have already enacted ordinances banning smoking in their public parks or beaches, including Fort Walton Beach, Panama City Beach and Pensacola.
According to Deputy County Administrator Craig Coffey, the main complaints the county receives are about smoking debris rather than actual smoking. Coffey says that smoking debris, including plastic vaping cartridges, is found at all of the county's parks and beaches, and is particularly prevalent on the beaches.
During the most recent International Beach Cleanup Day in September, volunteers collected 8,000 cigarette butts from 6 area beaches.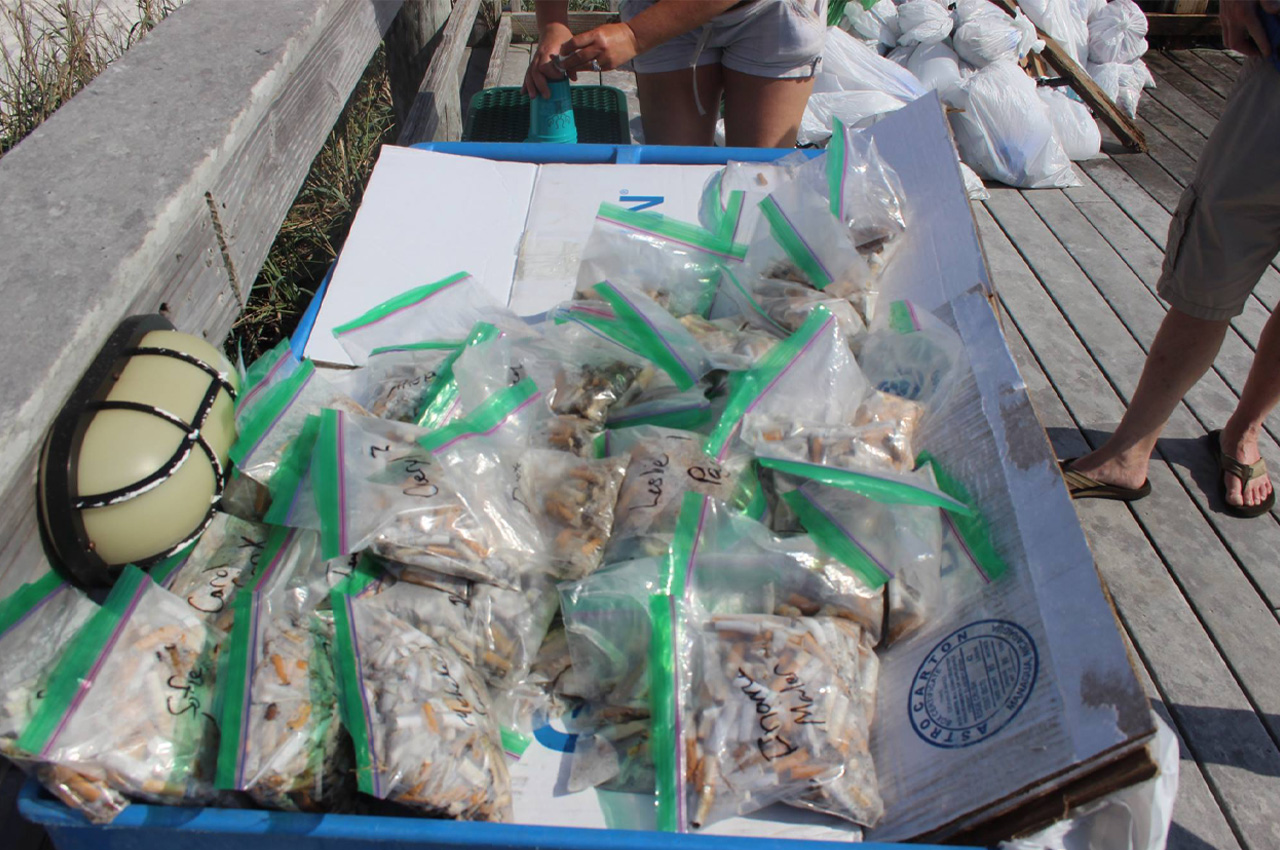 In response to this issue, a draft ordinance amendment to Section 16-43 would prohibit smoking in all County-owned public parks and public beaches. The amendment reads:
"It shall be prohibited for any person in or on any County-owned public park or public beach to smoke, burn, ignite, inhale, exhale or possess any cigarette, pipe, or other lighted tobacco product other than an unfiltered cigar."
Commissioner Nathan Boyles voiced his concern over the use of the word "possess" in the amendment.
"I'm just thinking about the theoretical person who lights up a cigarette on the beach and is completely oblivious of this issue, has parked four blocks away and then somebody tells him, 'Hey, you can't do that here,' he explained. "They put their cigarette away and then technically we're saying, 'Nope, you got to drudge back to the parking lot to put your cigs in your car."
Coffey says that enforcement will be primarily educational, with warnings and limited fines given out for violators. The primary enforcement is expected to be performed by a safety and enforcement team on the beaches, which will also deal with other safety issues, vending, weddings, picnics, and other non-life safety activities. Under the new law, any law enforcement agency could enforce the ban.
Another concern that was brought up during the meeting is how the smoking ban would impact larger events that happen at county parks/venues such as the rodeo at the Baker Arena.
"I can't imagine not allowing it [smoking] during the rodeo," said Commissioner Carolyn Ketchel.
Coffey followed up by saying that other counties have taken an approach to allow smoking if an event has a special permit where they specifically outlined that they do intend to have smoking at the event.
In the end, the Commissioners voted in favor of the direction of a smoking ban at all public parks and beaches in Okaloosa County. Staff will now work on the final details of the ordinance and will schedule a public hearing for January 17.
OK, that's all I have for you this morning! I hope you have a great Wednesday!
p.s. What did you think of this morning's newsletter? Hit the reply button and let me know!
Published with ♥ by Get The Coast.
Did someone forward you this email? Subscribe here.
124 Eglin Parkway SE Fort Walton Beach, FL 32548