February 3, 2023
|
Reading time:
12 mins
TOGETHER WITH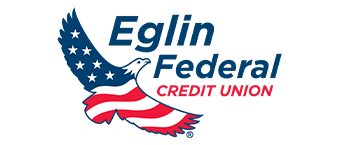 Good morning!
The 96th Test Wing will conduct testing on the Eglin range complex requiring the closure of State Road 285 again.
Testing will take place from Feb. 7-10, 2023. The road will be closed between the scheduled times on the following dates:
Feb. 7 between 11 a.m. and 3 p.m.
Feb. 8 between 10 a.m. and 3 p.m.
Feb. 9 between 10 a.m. and 1:30 p.m.
Feb. 10 between 10 a.m. and 3 p.m.
The road will not be closed for more than a 90-minute period. Note, the road may be closed for several periods within the time frame.
WEIRD NEWS
Mysterious Santa-looking statue appears on Eglin Parkway in Fort Walton Beach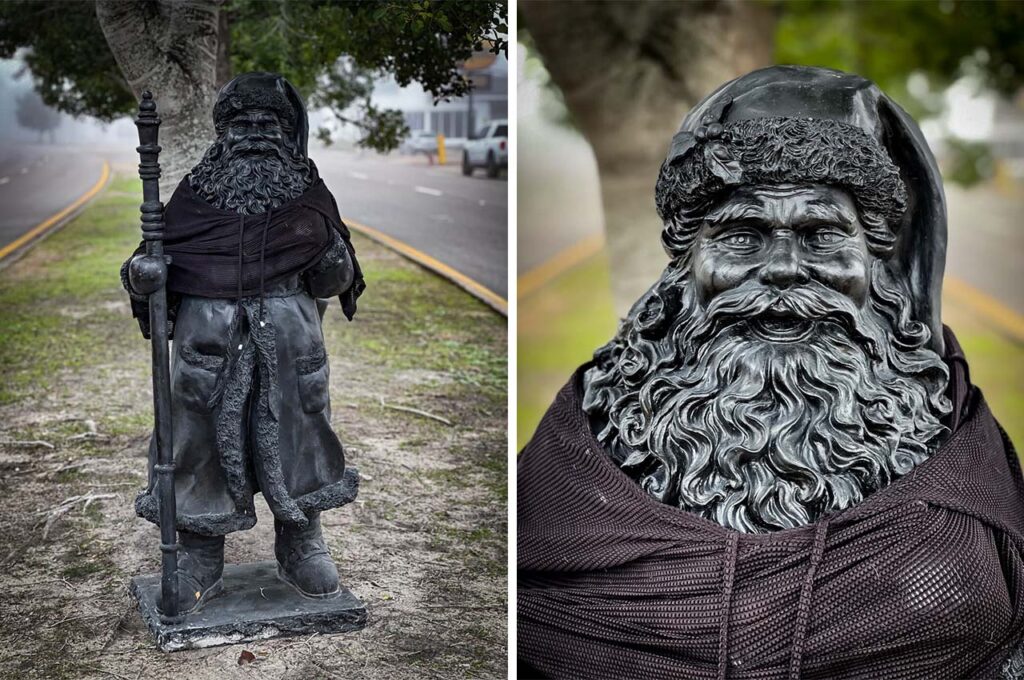 On Thursday, February 2, 2023, morning commuters heading north on Eglin Parkway in Fort Walton Beach near The Block club got a glimpse of a dark figure standing in the foggy median, holding a walking stick, and carrying a bag.
The all black statue resembles Santa Claus, with a similar hat and overall build, along with a fluffy beard and a sack full of gifts. 
As of this writing, no one seems to know how the statue arrived on south Eglin Parkway or who even put it there. Many residents expressed how spooked they were during the early morning hours. (Read here)
Late last night, two people commented that the statue was removed after 2 trucks showed up just before 10pm.
SPONSORED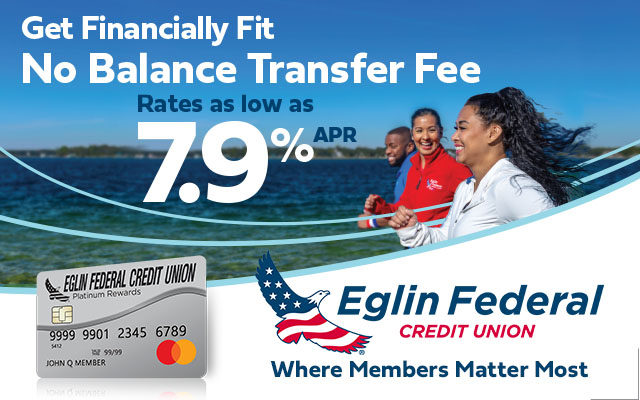 Start the New Year right by getting your finances in shape!
Lose the high interest credit card rate and transfer your balance to an Eglin Federal Credit Union Mastercard! There's no balance transfer fee, no annual fee, no cash advance fee, AND no international transaction fee. Interest rates are as low as 7.9% APR.
Get your finances in shape, and apply in person or online at eglinfcu.org/mastercard.
THINGS TO DO
Gulfarium Marine Park offers a unique and memorable Valentine's Dinner Experience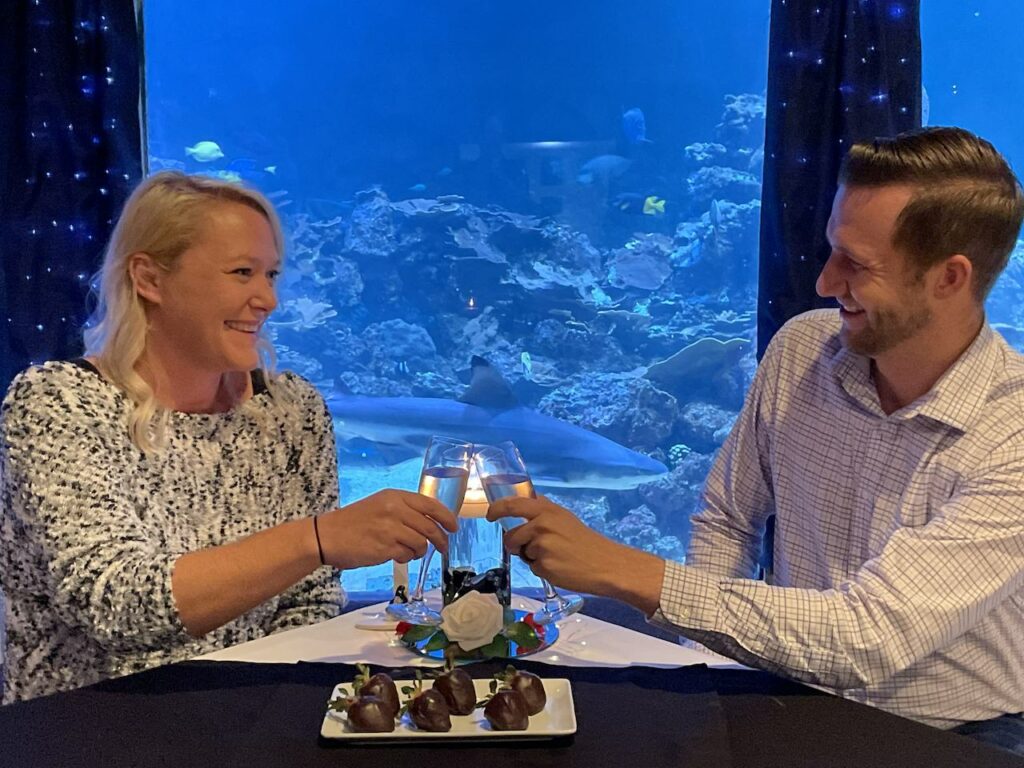 Get ready for an unforgettable evening of romance and adventure! The Gulfarium Marine Adventure Park on Okaloosa Island is hosting a special Valentine's Dinner for Two this year and it's an event you won't want to miss.
Take your loved one for a unique and intimate experience surrounded by the beauty of the Gulf of Mexico and its inhabitants. The evening begins with a cocktail hour where you'll have the chance to meet one of the park's resident penguins.
African penguins, known for mating for life, are the perfect symbol of love in the month of February, making this event all the more special.
Once you've sipped your drinks and had your fill of penguin love, it's time to move indoors to the Living Sea Aquarium for a romantic candlelight dinner. Enjoy a 3-course meal with your sweetheart while surrounded by tropical fish and other fascinating sea creatures.
This event is open to those 21 and up and has just 10 spots left. With 4 nights to choose from, (Saturday, February 11th to Tuesday, February 14th), you're sure to find the perfect date for you and your loved one. Admission is $350 per couple.
So what are you waiting for? Follow the link to the Valentine's Dinner page and reserve your spot now. With only 10 spots left, you don't want to miss out on this unique and intimate experience. Treat your significant other to a night of love and adventure this Valentine's Day at the Gulfarium Marine Adventure Park.
FROM THE STATE
DeSantis awards $2.36 million to Santa Rosa County for broadband infrastructure expansion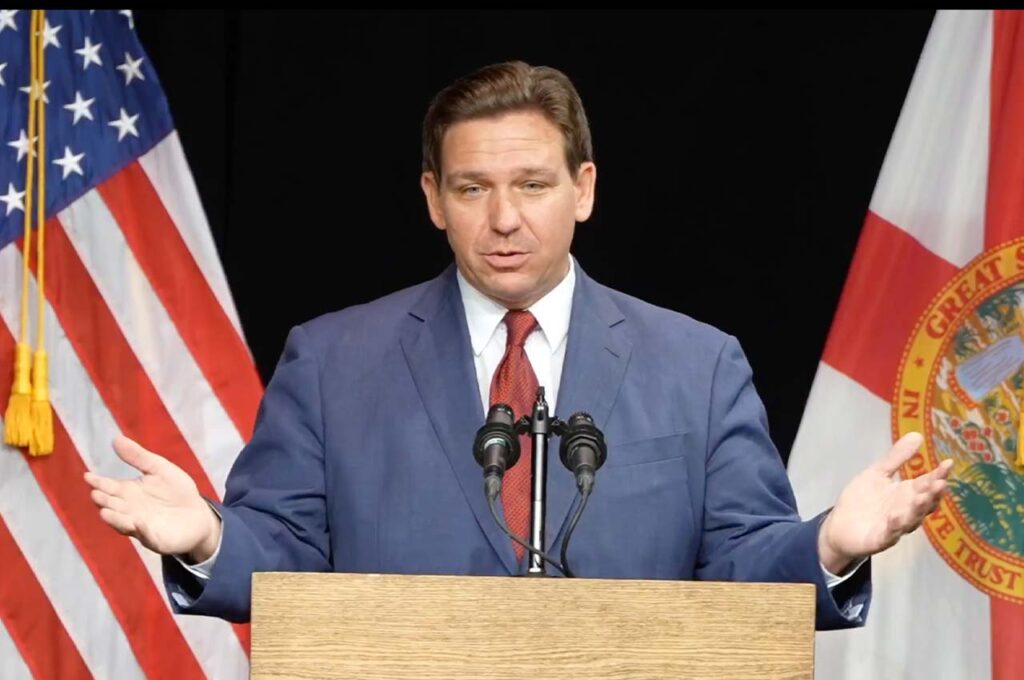 On Thursday, February 2, 2023 Governor Ron DeSantis was in Milton where he announced the first set of awards through the Broadband Opportunity Grant Program to expand access to broadband internet for Florida's underserved communities.
More than $144 million was awarded for 58 projects in 41 Florida counties for broadband internet expansion that will impact nearly 160,000 unserved residential, educational, business, and community locations. 
Santa Rosa County received $2,363,937 to deploy 103.7 miles of new fiber optic cable and provide FTTH services to 791 unserved locations within Santa Rosa County with download speeds of 300 MBPS and upload speeds of 10 MBPS.
"I am proud to be in Santa Rosa County to announce the first awards through Florida's Broadband Opportunity Program," said Governor Ron DeSantis. "Broadband internet access creates jobs and enhances educational opportunities for Floridians. I look forward to continued investments through this program to ensure Florida families have access to important resources no matter where they live." 
Administered by the Florida Department of Economic Opportunity (DEO), the Broadband Opportunity Program funds the installation and deployment of broadband internet infrastructure in unserved Florida communities, providing valuable access to telehealth, economic, educational, and workforce development opportunities to offer a brighter future for all Floridians.
ARTS+CULTURE
Emerald Coast Theatre Company presents 'Steel Magnolias'
The Emerald Coast Theatre Company (ECTC) has announced Steel Magnolias running from February 24 – March 5, 2023.
The play follows the lives of six women as they navigate through life's joys and tragedies. From Shelby, M'lynn, and the rest of the magnolias, you'll be entertained by the hilarious repartee and not a few acerbic but humorously revealing verbal collisions.
"Filled with so much heart and warmth, Steel Magnolias touches on the gentle strength and courage that every woman carries within them as they support each other through the good times and bad," wrote the ECTC in a press release.
This production is directed by Marci Duncan, an accomplished actress and director who is no stranger to the stage. Marci has a long list of accomplishments and has received critical acclaim for her work. The managing director of the ECTC, Trenton Bainbridge, will help bring this production to life.
The talented cast of Steel Magnolias is headed by Stephanie Phillips as Truvy, Kayla May as Annelle, Jacqueline Jones as Clairee, Madison Bailey as Shelby, Kerry Sandall as M'lynn, and Darla Briganti as Ouiser. These actors bring these characters to life with their performances and will leave you feeling like you're in the middle of Truvy's Beauty Salon.
The Steel Magnolias play will be staged in ECTC's main space located on the second floor of 560 Grand Boulevard in Grand Boulevard Town Center in Miramar Beach. With tickets ranging from $28 to $36, depending on the show time and day, there is an option for everyone to come and see this incredible play.
Be sure to visit www.emeraldcoasttheatre.org to buy your tickets today.
COMING SOON
Crestview unveils new concept designs for Brookmeade Park; includes upgrades, retail, RV parking & more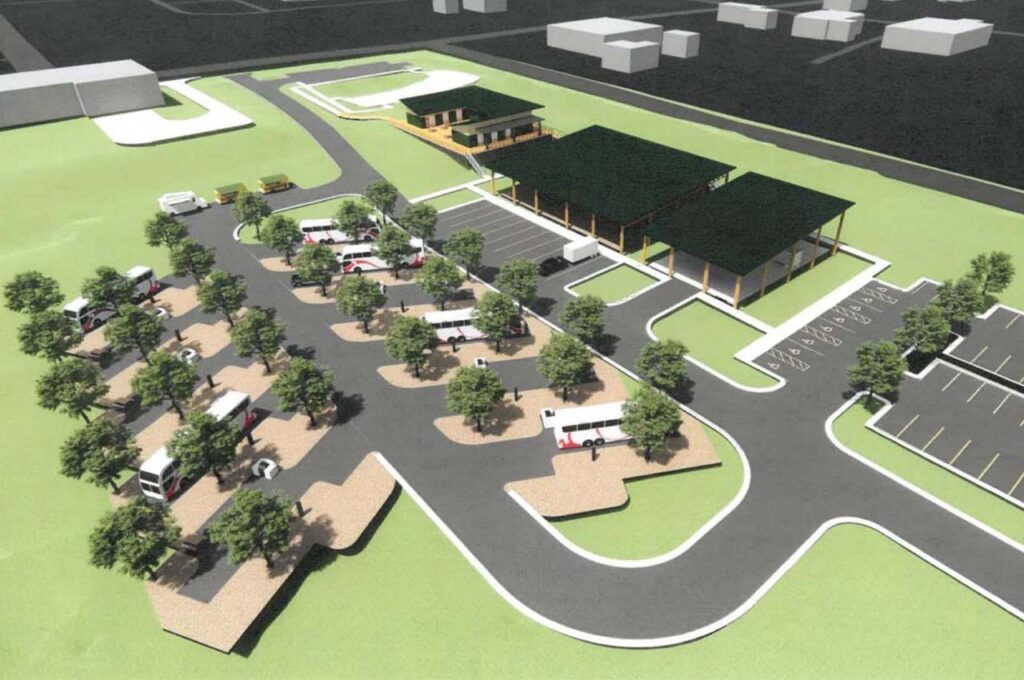 On January 23, 2023, Crestview City staff unveiled preliminary concept designs for the Brookmeade Park improvements project.
The project includes the construction of an overall sports center with a number of facilities, such as restrooms, office space, a covered RC Track, RV parking, and a new parking lot.
The project, which has been in the works since 2020 and has seen an investment of $270,000, is set to improve tourism potential at Brookmeade Park, which is home to both the EFCU Skate Park and RC Track.
According to Wayne Steele, Director of Operations for the city, "this is our first approach to having a document or a set of plans for the park improvements." Steele met with key stakeholders, including the skate park and RC raceway partners, to gather feedback on the preliminary designs. The next step, he says, is to review the comments and present them to the city manager for approval.
"ADA accessibility is our primary goal to start with and make it compliant so that folks with disabilities can enjoy these facilities just like anyone else," Steele added.
An observation deck area, complete with equipment rentals and concessions, will be built between the two facilities. The deck will also improve accessibility for those using the RC Track by connecting to the existing observation tower. In addition, the project includes 10 RV parking spaces with power connections, three new restroom facilities, and new office and retail spaces.
"There will be an area for retail," said Chance Leavins, Public Information Officer. "You'll have one retail space that'll be available for the skate park. Then you'll have another retail area available for RC Track."
The plans also include covered seating for guests to enjoy events taking place on the track, along with covered pit areas. There is also discussion of a shade sail for the skate park.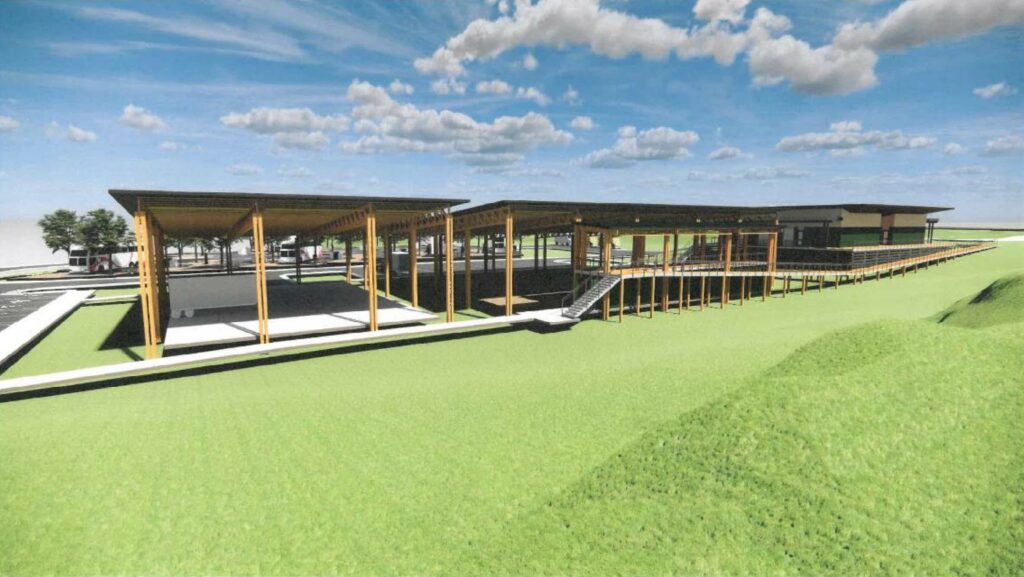 According to the city, the RC Track generated 2,931 race entries in 2021, with 10% of participants coming from outside of the county and 12% from out of state. Attendance for 2022 was anticipated to be 30% higher.
The addition of the observation deck area is expected to create an environment more conducive to all-day and multi-day events, drawing larger crowds and catering to the needs of participants and observers. Pro shops will provide rentals, allowing visitors to participate in the events.
"Our intent is to tie-in with Okaloosa's Tourist Development Department and offer "Little Adventure" opportunities through that space," added Leavins. "If there was someone, like a tourist, in town and they were visiting the park, they could rent skateboard equipment and use the skate park or rent RC equipment and use the RC park."
In addition to the new recreational facilities, the park will also feature a new parking lot with 146 10′ x 20′ spaces and 11 12′ x 45′ trailer spaces. The project will be phased out over a five-year plan and will be funded through bed-tax funding from the TDD.
"We're excited for the partnership with the Okaloosa TDD, the partnership that we continue to have with B&T Racing, and the donation that Eglin Federal Credit Union gave us that allowed us to finish the skate park all in one run," added Leavins.
OK, that's all I have for you this morning! I hope you have a great Friday!
p.s. What did you think of this morning's newsletter? Hit the reply button and let me know!
Published with ♥ by Get The Coast.
Did someone forward you this email? Subscribe here.
124 Eglin Parkway SE Fort Walton Beach, FL 32548