On Thursday, February 2, 2023, morning commuters heading north on Eglin Parkway in Fort Walton Beach near The Block club got a glimpse of a dark figure standing in the foggy median, holding a walking stick, and carrying a bag.
The all black statue resembles Santa Claus, with a similar hat and overall build, along with a fluffy beard and a sack full of gifts.
As of this writing, no one seems to know how the statue arrived on south Eglin Parkway or who even put it there. Many residents expressed how spooked they were during the early morning hours.
"I JUST drove by that and it effectively freaked me out! I, too, would like to know the story here."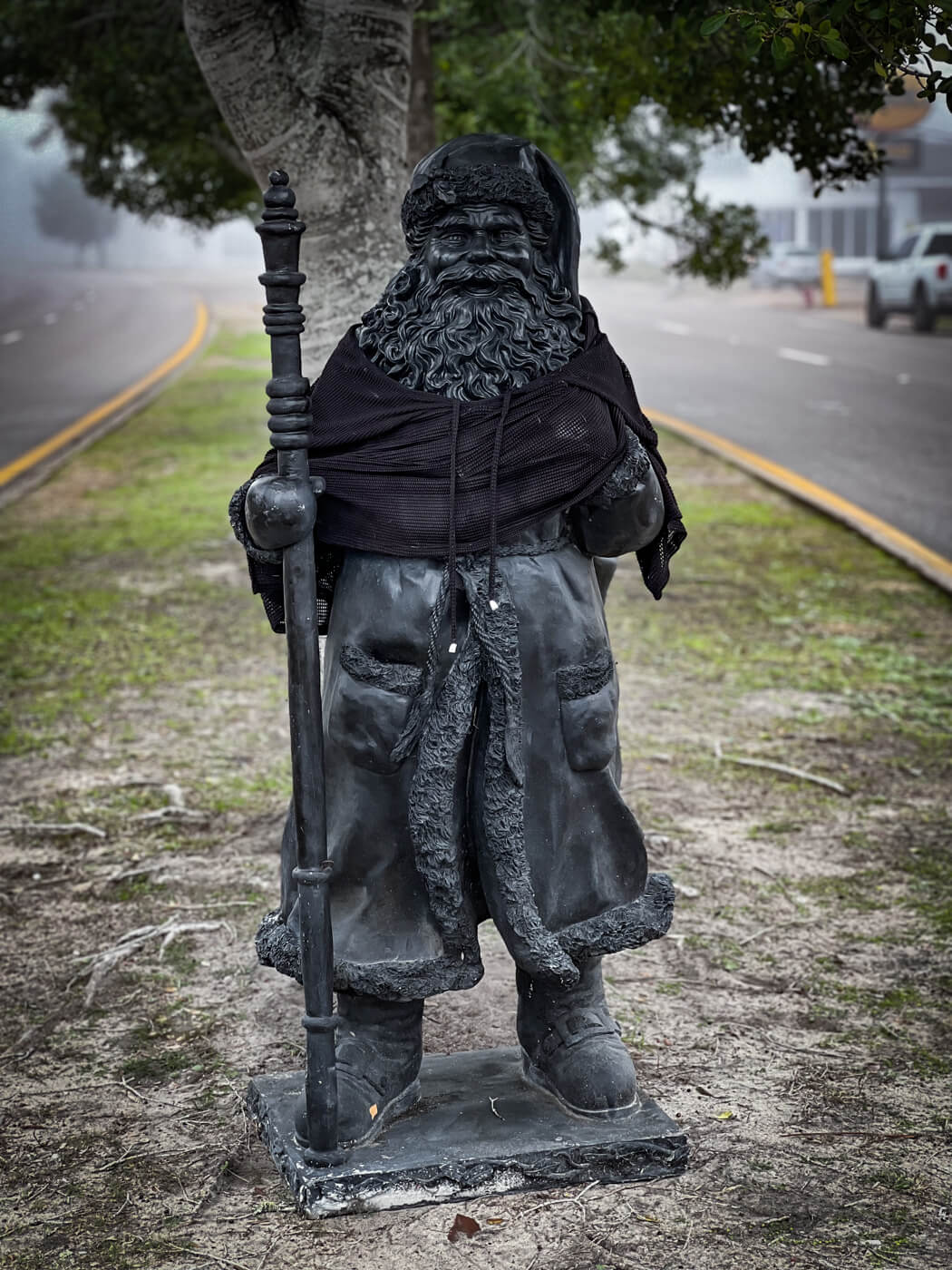 "It was so creepy in the fog this morning!! I thought it was a real dude standing there."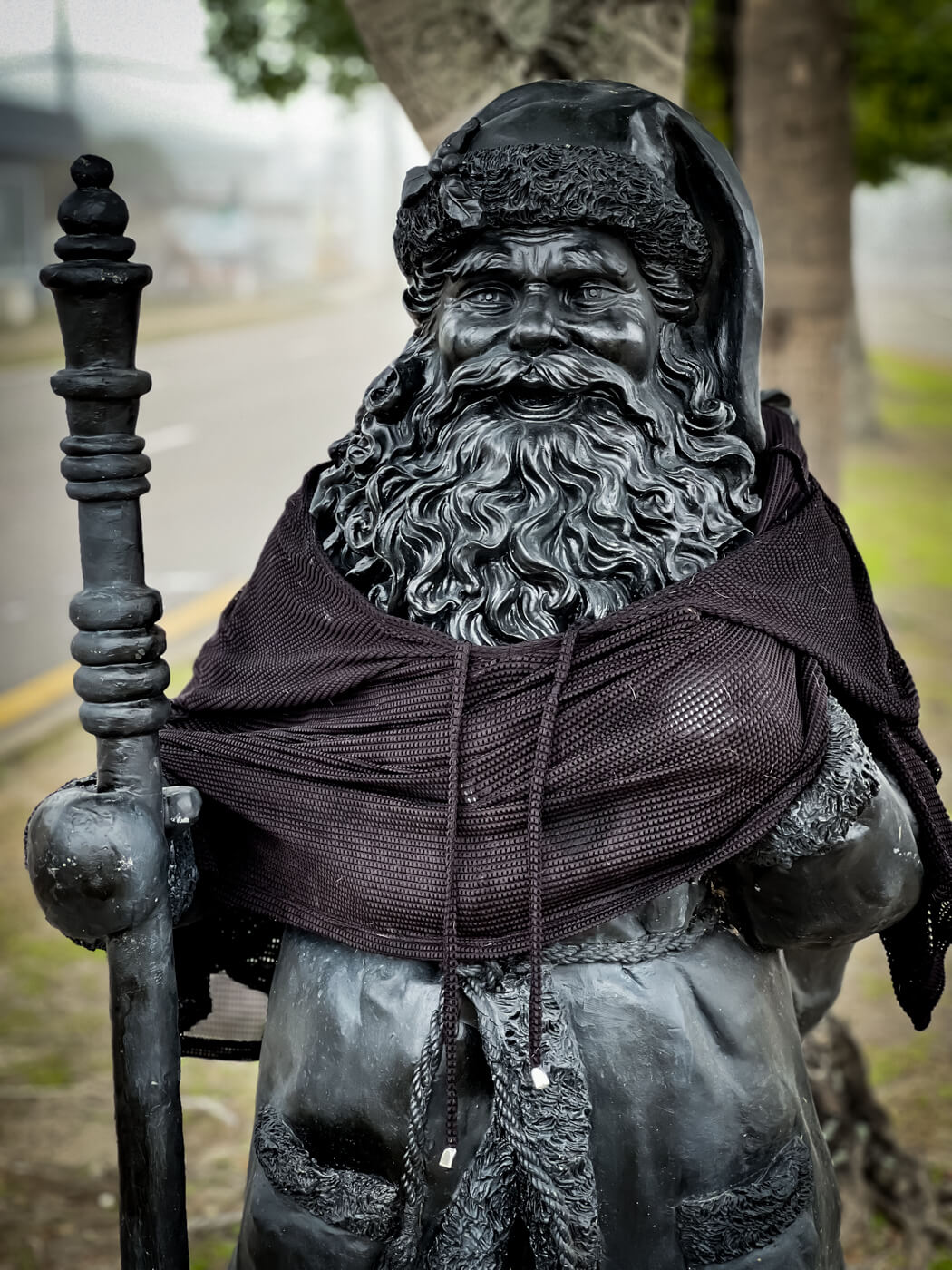 "I passed it this morning as the sun was coming up and thought it was someone about to run in front of my car."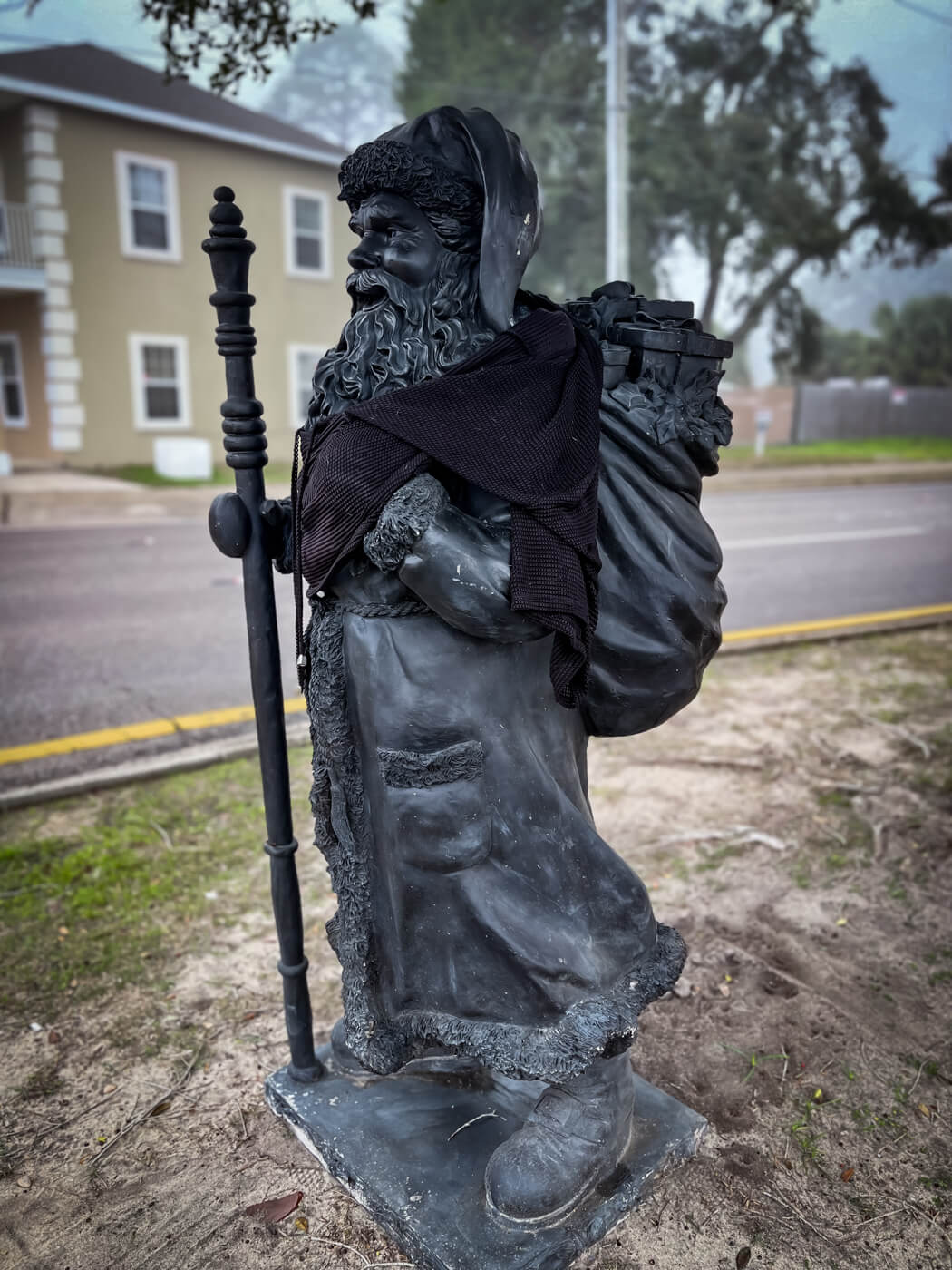 "This was a jump scare at 7 am."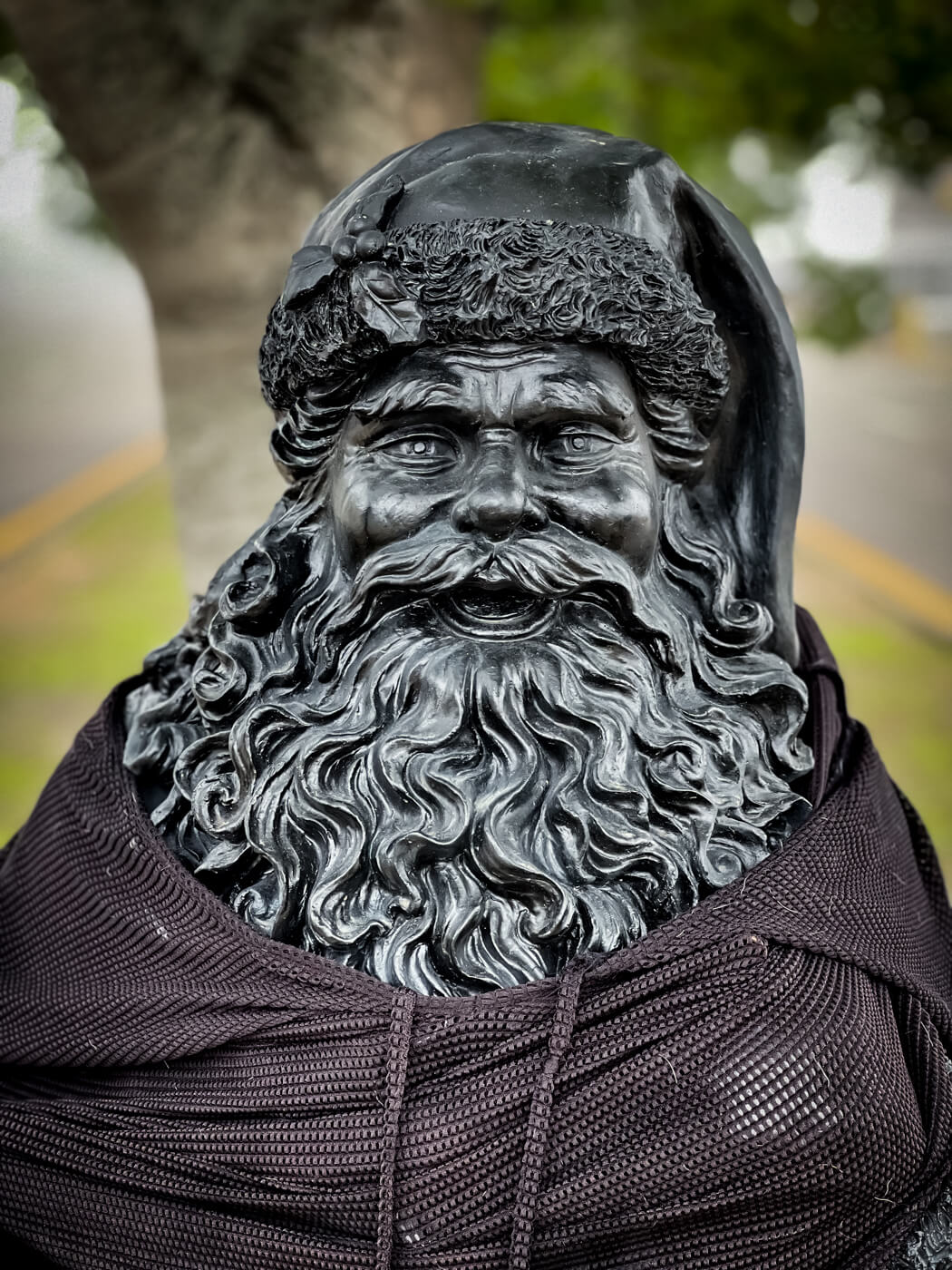 "Saw it this morning, scared the crap out of me!"