February 27, 2023
|
Reading time:
20 mins
TOGETHER WITH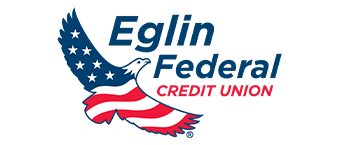 Good morning!
Last week was unusual for me as I didn't get a single newsletter sent out. Many of you emailed me wondering if you accidentally unsubscribed, if I was on vacation, and if everything was alright.
I sincerely appreciate those emails and am glad that Get The Coast is part of your daily routine. My schedule last week was insane and there was very little breathing room for anything. Growing this news outlet has been extremely rewarding, but it does come with its own growth challenges.
Now, here's some good news I want to share:
A few years ago it took me an entire calendar year to reach 1 million people through Get The Coast. I remember excitedly texting a few people about the milestone. Over the weekend, Get The Coast reached 1 million people since January 1, 2023. 
All organic. 
All focused on local news.
There is a lot planned for this year and I simply could not do it without sponsors. I have some amazing sponsors who believe in what I'm doing and also want to get in front of our local audience. If your business is interested in reaching an engaged local audience (we also reach people not local), then shoot me an email or message. I'd love to see how we can partner on things!
Thanks to everyone who reads my articles and opens up my emails at 6:30am.
Local news isn't dead, just the local newspaper.
COASTAL RESOURCES
FWC re-establishes 'minimum wake zone' near Brooks Bridge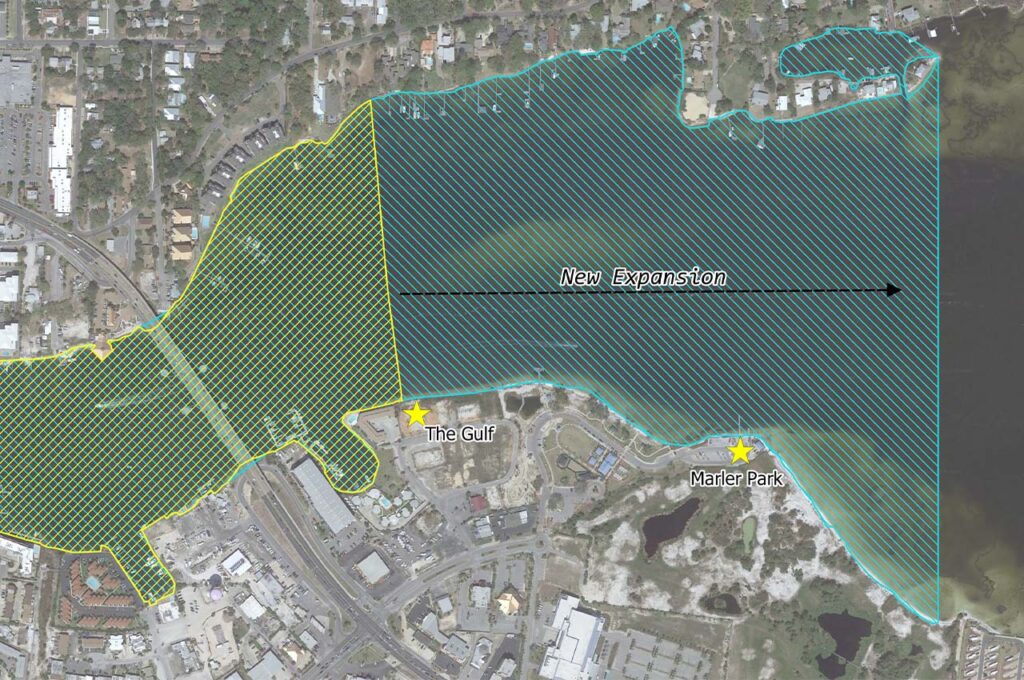 For over a year, Okaloosa's Coastal Resource team has been working with FWC to update the Brooks Bridge Boating Safety Zone.
The updates include re-establishing the eastern extent of the Boating Safety Zone past Marler Park along with making the signs on the western side more visible.
According to the Coastal Resource Team, this expanded area is actually the original area marked for slow speed/minimum wake. At some point many years ago, the signs disappeared.
This week, FWC completed the install of the new signage.
The Coastal Resource Team maintains a geo-referenced database of the permitted Boating Safety Zones throughout the County, and will be updating the GIS applications once they have the official coordinates from FWC's Boating and Waterways.
According to the county, the old pilings still remain in front of The Gulf Restaurant, but the [old] "resume normal speed" side was replaced with a [new] "slow speed" sign.
SPONSORED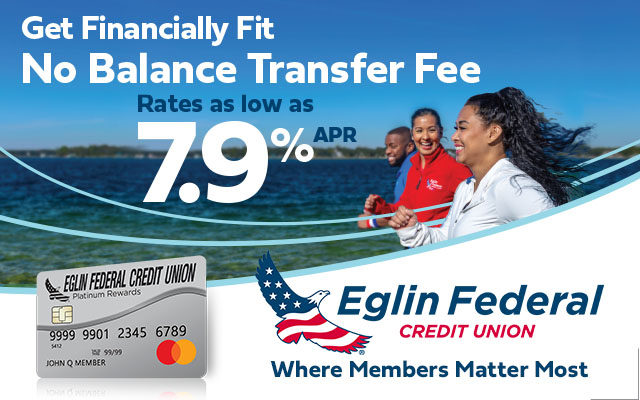 Start the New Year right by getting your finances in shape!
Lose the high interest credit card rate and transfer your balance to an Eglin Federal Credit Union Mastercard! There's no balance transfer fee, no annual fee, no cash advance fee, AND no international transaction fee. Interest rates are as low as 7.9% APR.
Get your finances in shape, and apply in person or online at eglinfcu.org/mastercard.
NEWS
FAA rules in favor of Timberview Helicopters in legal battle against Okaloosa County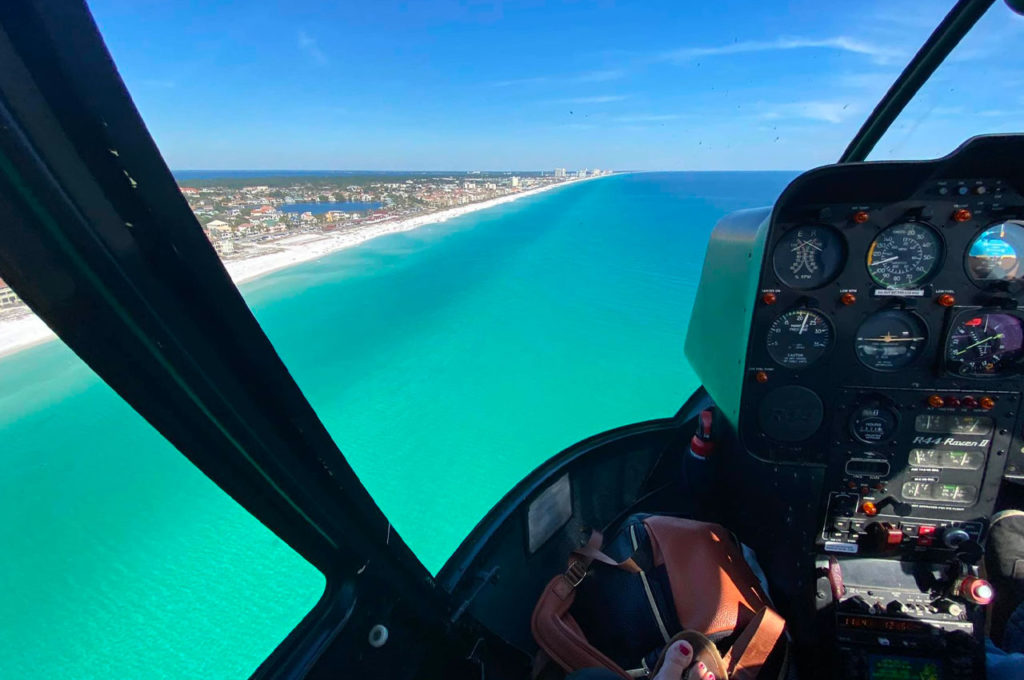 In a ruling on February 21, 2023, the Federal Aviation Administration (FAA) dismissed six out of seven claims made by Timberview Helicopters against Okaloosa County.
The case stems from the termination of Timberview's operating agreement with the Destin Executive Airport in August 2021, which the company had challenged in a Part 16 Complaint.
The decision to terminate the operating agreement was made by the Commissioners in an effort to address various concerns related to helicopter operations, including the impact on the quality of life in Destin, safety issues, tourism, and the mission of the military.
However, the FAA ruled in Timberview's favor on one claim, stating that Okaloosa County violated Grant Assurance 22, Economic Discrimination, by imposing unreasonable requirements not equitably applied to other similar users.
Grant Assurance 22 provides that an "airport sponsor will make the airport available as an airport for public use on reasonable terms and without unjust discrimination to all types, kinds and classes of aeronautical activities, including commercial aeronautical activities offering services to the public at the airport."
As a result of the ruling, Okaloosa County must either appeal the ruling or submit a corrective action plan to the FAA within 30 days, allowing Timberview to return to DTS.
The corrective action plan must explain in detail "how the county intends to return the airport to compliance with its Federal grant assurances concerning the elimination of unfair and unjust discrimination in the form of unreasonable requirements."
The county is also required to revoke and rescind "all unreasonable access and flight restrictions and requirements that it placed on Timberview or other users without FAA approval."
Pending the FAA's approval of a corrective action plan, the office will recommend withholding approval of any applications submitted by Okaloosa County for discretionary funding for projects.
Okaloosa County is currently reviewing the ruling and evaluating its options. However, the matter remains in active litigation, with pending litigation in state court. Further information will be released as legally permitted.
MILITARY
Eglin AFB night operations begin this week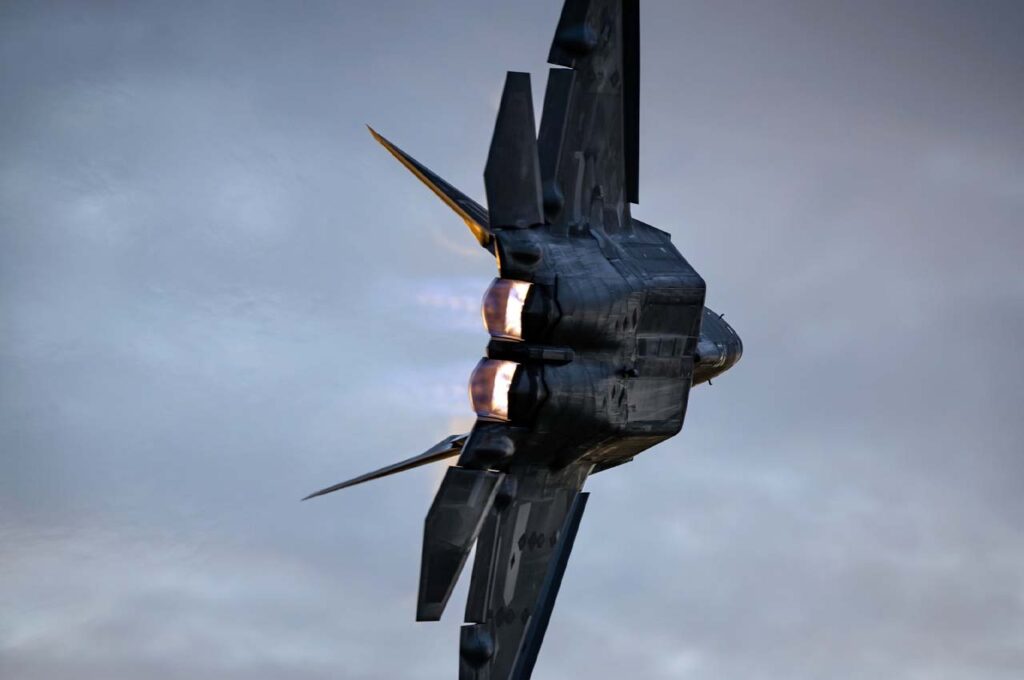 Residents may experience aircraft noise beginning today, February 27 to March 2 when the 43rd Fighter Squadron conducts night flying operations in the area.
F-22 Raptor fighter aircraft will conduct missions between 6:15 and 10:45 p.m. Night flying is required for training operations.
For more information, please contact the Team Eglin public affairs office at 882-3931.
PUBLIC SAFETY
South Walton Fire District responds to fatal water rescue incident near Miramar Beach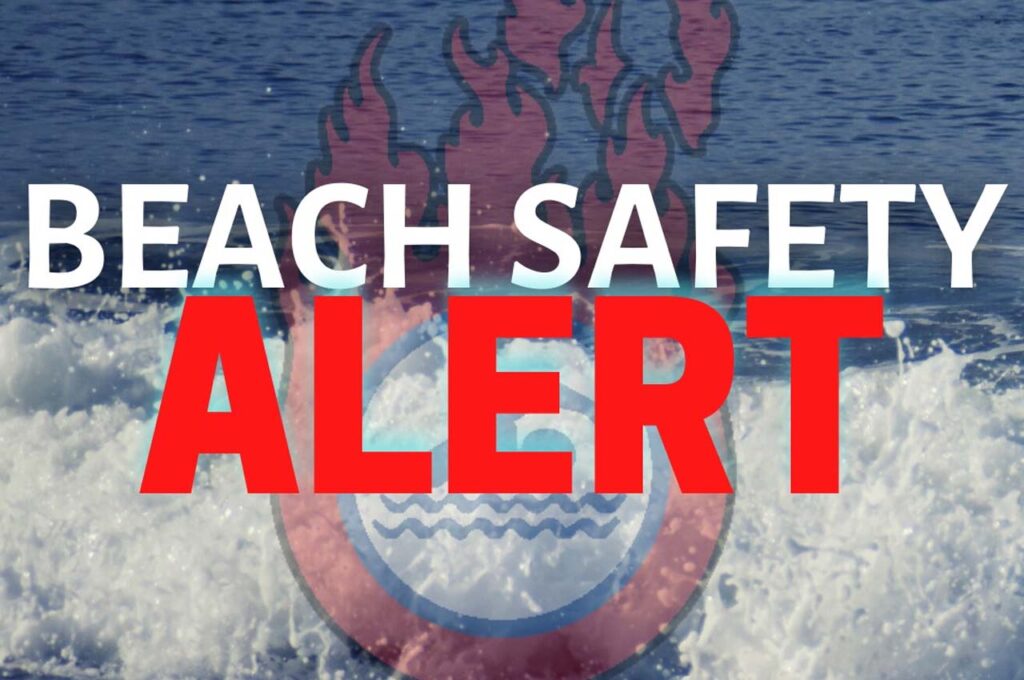 On Saturday, February 25, 2023, South Walton Fire District (SWFD) responded to a fatal water rescue incident near Miramar Beach Regional Beach Access.
The original 911 caller reported to SWFD Dispatchers that multiple swimmers were in distress near 2375 Scenic Gulf Drive. SWFD's Surf 5 lifeguard responded to the caller's location, then entered the water and made contact with several swimmers who were approximately 150 yards offshore.
According to SWFD, these swimmers stated that a male, approximately 20-years old, was in distress and then submerged. They said they had lost sight of the individual and had been searching for them while lifeguards were enroute.
At that time, two more lifeguards and SWFD Advanced Life Support arrived on-scene. The lifeguard signaled back to shore of a "Code X" at 2:04 p.m., which initiates the search for a missing swimmer.
According to SWFD, the three lifeguards began searching in a pattern to the east based on the direction of the current and located the victim at 2:16 p.m. Lifeguards then brought the victim back to shore, where the individual was pronounced deceased at the scene.
SWFD reports that single red flags were flying at the time the incident occurred, which indicates high surf hazards and the presence of dangerous rip currents.
The 2023 Beach Safety Season will begin on Wednesday, March 1, with the staffing of lifeguard towers and full-scale beach safety operations. Until that date, lifeguards are patrolling 8 a.m. – 4 p.m. each day in accordance with off-season protocol.
Lifeguards encourage beach patrons to heed the beach flag warning system at all times. For daily beach flag updates, text SAFETY to 31279.
COASTAL RESOURCES
Okaloosa exploring additional FADs closer to shore off Destin-Fort Walton Beach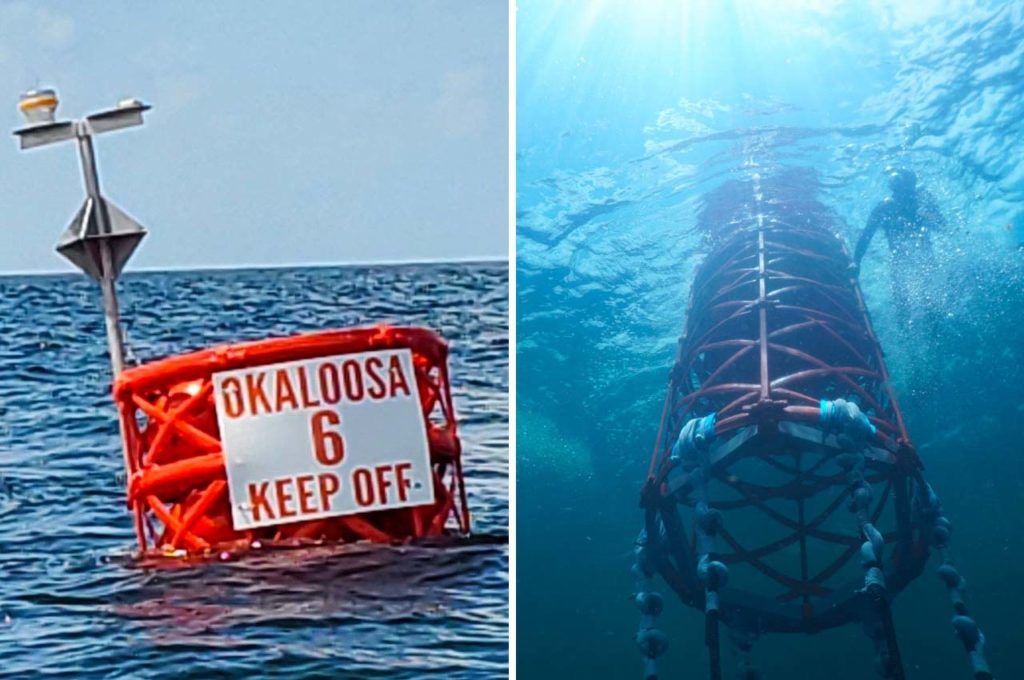 On Tuesday, February 21, 2023, the Okaloosa Board of County Commissioners heard from former County Commissioner, Capt Kelly Windes, who wants to explore the deployment of additional Fish Aggregating Devices(FADs) offshore Destin-Fort Walton Beach.
Nearly a decade ago, Capt. Kelly Windes began discussions to create the first FAD buoy network in the continental United States offshore Destin – Fort Walton Beach. After five years of planning, in May 2018, Okaloosa County was issued an Army Corps of Engineers Permit for the deployment of eight moored surface buoys 60-80 miles offshore.
In August 2020 and January 2021, Okaloosa County deployed a total of eight FAD buoys 60-80 miles offshore, using tourist development tax (TDT) funds. The network of eight FAD buoys was named the Captain Charles "Kelly" Windes Fish Aggregating Device Network.
According to Alex Fogg, Coastal Resource Manager, the success of this project has been tremendous.
"Every species of pelagic fish has been caught in great numbers, and the fishing can be equated and, in many cases, exceeds that of other domestic and international destinations that are known for their pelagic fishing opportunities," Fogg said.
Prior to this project, pelagic fishing was inconsistent or required anglers to traverse well over 100 miles to oil and gas platforms offshore Alabama and Louisiana. Just one month after deploying the FADs, a 310-pound Blue Marlin was caught at FAD #6.
Capt. Kelly Windes agreed with Fogg on the success of the FADs, recalling how at least a dozen blue Marlin were caught last spring around the FADs. Additionally, Windes says the fishing this winter has been unusual…in a good way.
"Wahoos were caught in the middle of January, which is unusual for years past," said Windes. "It's been mostly wahoos and some dolphin, but it's really proven itself in the off-season, which has been a blessing."
With the existing FADs being 60-80 miles offshore, the Okaloosa Coastal Resource Team will be exploring options to deploy additional FADs closer to shore.
"If you go South Southwest, we want to put the FADs in the 100-Fathom Curve (600ft) to allow other fishermen to have some of the same opportunity for the game fish without having to go 80 miles."
Capt. Windes says that with deploying four more FADs (bringing the total to 12 FADs), it will cover medium and deep depth fishing opportunities.
For Windes, who used to do a lot of two-day trips to the oil rigs offshore Mobile, Alabama, the success of the existing FADs has exceeded his expectations.
"I really didn't think they'd be quite this good," laughed Windes. "I knew it would be good, and I knew it would work because I've fished off there all my life. But I have to say that it has worked better than I'd hoped for."
Capt. Windes is a commercial snapper fisherman now and doesn't always get the chance to run out to the FADs. But his decades on the water gives him the insight to know what is good for the fishing fleet.
"I know it's good for the fishery, the economy and the well-being of the whole fishing community, so that's why I wanted to expand it," Capt. Windes said.
With the support of the Okaloosa Board of County Commissioners, the Coastal Resource Team will begin the lengthy permitting process and determine the exact locations for the next set of FADs.
NOTE: If you are planning to head out to the FADs, the Coastal Resource Team is asking mariners to not tie-up to the FADs. Two FADs have already broken loose and had to be recovered, as they are not meant to be mooring buoys. Read more on the importance of this here.
TRAFFIC
Okaloosa and Walton County Traffic Advisory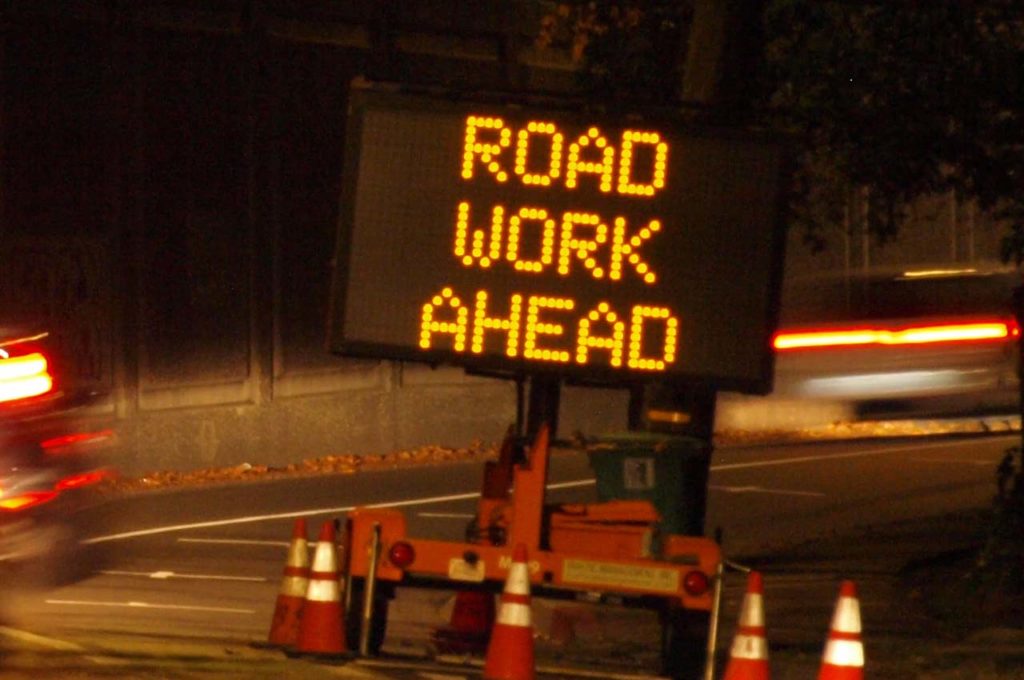 Drivers will encounter traffic disruptions on the following state roads in Okaloosa and Walton counties as crews perform construction and maintenance activities.
Okaloosa County:
State Road (S.R.) 20 (John Sims Parkway) Resurfacing Project – Drivers will encounter intermittent east and westbound nighttime lane closures on S.R. 20, from Edge Avenue to west of the Rocky Bayou Bridge, Sunday, Feb. 26 through Thursday, March 2, between 9 p.m. and 6 a.m. These closures are required for median milling, median widening, and sidewalk construction.
S.R. 85 Resurfacing from John Sims Parkway to College Boulevard – Drivers will encounter the following traffic impacts the week of Sunday, Feb. 26:

Intermittent north and southbound nighttime lane closures Sunday, Feb. 26 through Thursday, March 2, from 6 p.m. to 6 a.m. for roadway milling operations.
Intermittent northbound outside lane closures Monday, Feb. 27 through Friday, March 3, from 9 a.m. to 12 p.m. for sidewalk repair and construction.
Brooks Bridge Replacement Project – Drivers will experience the following traffic impacts Sunday, Feb. 26 through Thursday, March 2, from 9 p.m. to 5:30 a.m. as crews perform utility work:

U.S. 98 east and westbound alternating and intermittent lane closures between Perry Avenue and Pier Road.
Santa Rosa Boulevard east and westbound alternating lane closures from east of Amberjack Drive to Ross Marler Park.
Intermittent shoulder closures on Brooks Street, between Perry Avenue and Florida Blanca Place, and on Business Access Road.
U.S. 98 Bridge Rehabilitation over East Pass Bridge – Drivers may encounter intermittent single-lane closures on the U.S. 98 over East Pass (Marler) Bridge, eastbound structure (Fort Walton Beach to Destin), Sunday, Feb. 26 through Thursday, March 2, between 9 p.m. and 5:30 a.m. The existing 35 mph speed limit will be maintained during construction.
S.R. 85 Improvements from S.R. 123 to Hospital Drive- Drivers will encounter nighttime intermittent north and southbound S.R. 85 lane closures at the Hospital Drive intersection, the week of Sunday, Feb. 26, from 7p.m. to 5 a.m. These closures are required for traffic signalization and turn lane construction.
Walton County:
U.S. 98 pedestrian underpass at Inlet Beach– Drivers can expect intermittent outside U.S. 98 eastbound lane closures for sheet pile removal the week of Sunday, Feb. 26, between 7 p.m. and 6 a.m. This work will create noise and vibration for nearby residents and commercial property owners.
U.S. 98 Resurfacing from Village Road to East of U.S. 331 – Drivers will encounter the following traffic impacts Sunday, Feb. 26:

Intermittent U.S. 98 east and westbound lane closures, between 7:30 p.m. and 7 a.m., for concrete removal and replacement and asphalt milling and resurfacing activities.
Intermittent closures the U.S. 98 east and westbound outside shoulders and turn lanes may be required as crews construct new sidewalks, widen existing turn lanes between Village Road and U.S. 331.
Intermittent temporary east and westbound outside daytime lane closures on U.S. 98, from Village Road to Mack Bayou Road, Monday, Feb. 27 through Friday, March 3, from 9:30 a.m. to 2:30 p.m. These closures are required to deliver concrete for sidewalk, curb and gutter construction.
S.R. 20 Turn Lane Construction at J. W. Hollington Road – Drivers will encounter intermittent lane closures the week of Sunday, Feb. 26 for paving operations.
Interstate 10 Resurfacing from U.S. 331 (DeFuniak Springs Exit 85) to East of S.R. 81 (Ponce de Leon Exit 96) – Motorist will encounter intermittent outside westbound and eastbound lane closures Monday, Feb. 27 through Friday, March 3 for paving operations.
All activities are weather-dependent and may be delayed or rescheduled in the event of inclement weather. Drivers are reminded to use caution, especially at night, when traveling through a work zone and to watch for construction workers and equipment entering and exiting the roadway.
PARKS+REC
Destin's $12 million improvement project for Joe's Bayou Recreation Area and Mattie Kelly Park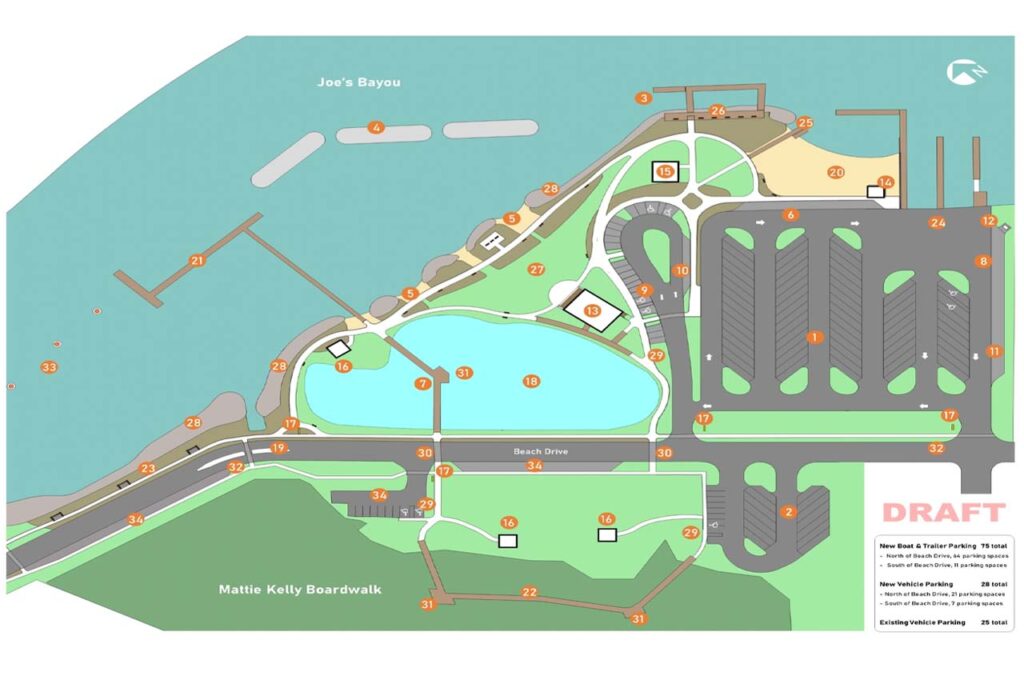 On Thursday, February 23, 2023, the City of Destin hosted a workshop at City Hall to discuss the Joe's Bayou Recreation Area and Mattie Kelly Park and Nature Walk Improvement Project. The project aims to enhance public access and recreational opportunities at the site.
The project budget of $12,202,891 will be provided through the NRDA Final Restoration Plan RP-1. The funding includes administration, engineering, and construction costs.
The project includes a range of improvements to the site, including improved access to the boat ramp area, rehabilitation and expansion of parking areas, improvements to the nature trails and viewing areas, wetland enhancement, and pond restoration. Other improvements include the construction of a stone breakwater and the replacement and improvement of the existing fishing pier.
According to the project plans, the site will feature a new boat trailer parking lot with 64 spaces, a mooring dock, and a loading and unloading zone. The project will also include new restrooms with four total stalls and staff office, a staff pavilion, a large picnic pavilion, and smaller picnic pavilions. The site will have new signage, bike racks, and trash enclosures.
The project aims to enhance shoreline access, with the construction of new boardwalks connecting to the fishing pier, shoreline seating along Beach Dr., shoreline boardwalks with seating, and extended shoreline access.
As part of the project, there will be raised speed control crossing humps with crossing signage, speed warning lights, and no anchoring buoys. Existing site parking of approximately 25 spaces will be retained.
One of the biggest changes that we could see on the design is a decrease in parking spaces. Based on initial data discussed last night, there are approximately 20 days out of the year where the park is at max-capacity. Many residents said they would like more greenspace and possibly a playground.
One idea discussed on Thursday night was to have more greenspace that could be used as additional parking during those peak times throughout the season.
Another topic for the park is making it more dog-friendly. As it currently stands, it is an on-leash park but residents have expressed the desire to have areas where their dogs can be off-leash, such as the water.
The design plans are part of the 30% First Draft phase and are likely to change or be tweaked based on the feedback and recommendations from council and residents. The 30% Draft Two design plans could be presented to council during an upcoming meeting in March.
OK, that's all I have for you this morning! I hope you have a great Monday!
p.s. What did you think of this morning's newsletter? Hit the reply button and let me know!
Published with ♥ by Get The Coast.
Did someone forward you this email? Subscribe here.
124 Eglin Parkway SE Fort Walton Beach, FL 32548