May 19, 2023
|
Reading time:
17 mins
TOGETHER WITH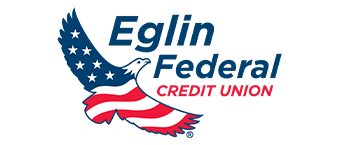 Good morning!
Did you miss me this week? I've been knee deep in writing my story on Destin High School and unfortunately, it consumed most of my time this week.
This is the longest, most in-depth story that I have written for Get The Coast. This is two weeks of solid focus on records requests, attending meetings, reading a year's worth of meeting minutes and interviews in order to get here.
With that being said, there is A LOT happening this weekend, so here's what you need to know to close out the week…
THINGS TO DO
6th Ranger Training Battalion open house this Saturday
The 6th Ranger Training Battalion is hosting an Open House on Saturday, May 20, 2023, from 10:30 am to 3:00 pm at Camp James E. Rudder on Eglin Air Force Base.
This unique event offers a glimpse into the exciting world of the U.S. Army Rangers and promises a day full of adventure, entertainment, and education for the entire family.
Throughout the day, there will be a variety of exciting demonstrations, including an MC-6 Jump, Parachute Display, UH-60 Display, and Combative Demo, showcasing the Rangers' unique skills and training. Attendees will also have the opportunity to test their own abilities by participating in skill tests such as Tomahawk throwing, Grenade Toss, and the ever-popular Race the Ranger challenge.
For those interested in learning more about the life of a Ranger, the Open House will feature informative displays and interactive exhibits. These include Medics, Boathouse, Dive, and "A Day in the Life of a Ranger" presentations.
The Weapons Display and Demo, RIA/FRIES (HHC), and the Fire Station Display are bound to captivate visitors of all ages.
In addition to the military demonstrations and skill tests, the event will also host a Car Show, with a stunning array of vehicles on display.
The Open House will cater to families with a variety of entertainment options, such as food vendors, face painting, music, speakers, and a Reptile Show to keep everyone engaged and entertained.
The 6th Ranger Training Battalion's Open House is a rare opportunity for the public to witness and experience firsthand the world of the U.S. Army Rangers. With a perfect blend of thrilling events, educational displays, and family-friendly activities, this event is sure to be an unforgettable day for all who attend.
Don't miss your chance to be a part of this event on Saturday, May 20, 2023, at Camp James E. Rudder on Eglin Air Force Base.
SPONSORED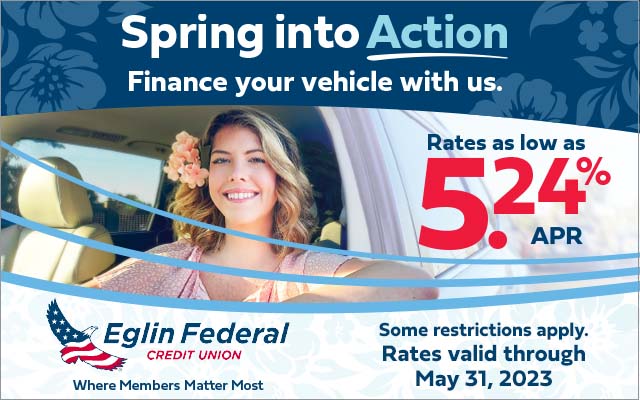 Spring into Action and finance a new or used vehicle with Eglin Federal Credit Union.
With auto loan rates as low as 5.24% APR, make a beeline to drive the car or truck you want. Learn more at eglinfcu.org/auto.
Some restrictions apply. Rates valid through May 31, 2023.
THINGS TO DO
World's Largest Lionfish Tournament to be held in Destin-Fort Walton Beach, May 20-21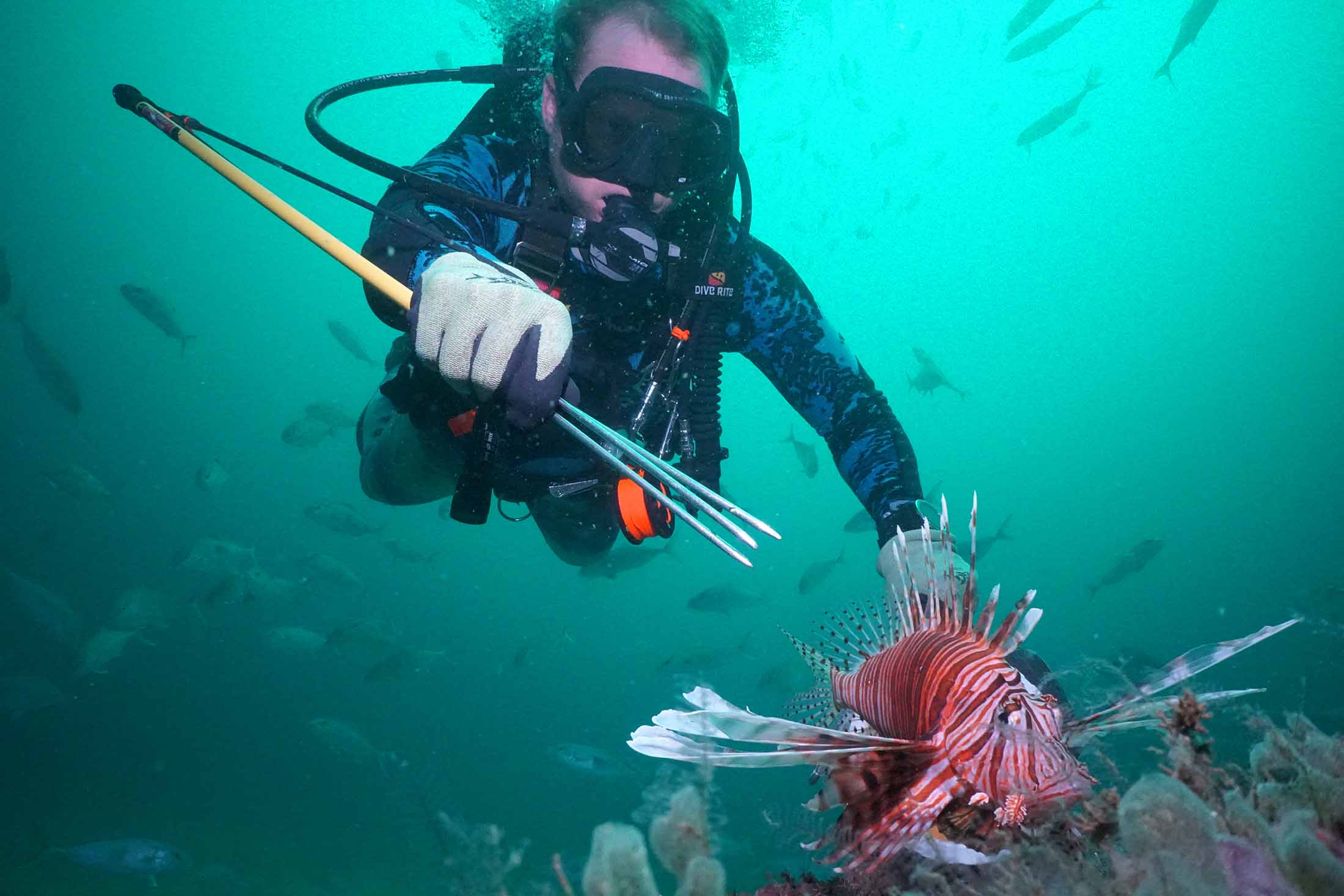 Destin-Fort Walton Beach Tourism and the Florida Fish and Wildlife Conservation Commission are getting ready to celebrate the 5th Annual Lionfish Removal & Awareness Festival.
The festival, which takes place on May 20-21, 2023 on the Destin Harbor, aims to raise awareness about the invasive lionfish species and mitigate its growing threat to native fish in the Gulf of Mexico.
Lionfish are an invasive species that prey on native fish with no known predators due to their venomous spines. The Emerald Coast Open tournament is a key component that helps mitigate the growing lionfish threat in the Gulf of Mexico.
But it's not just about raising awareness; the festival also includes the Emerald Coast Open Tournament on May 19-20. This tournament is a key component of the festival, giving divers the chance to compete for prize money totaling nearly $100,000 in categories like "most lionfish caught" and largest and smallest lionfish.
Last year's tournament was a great success, removing 13,835 lionfish from local waters. Tournament weigh-ins will be held behind AJ's Seafood & Oyster Bar on May 21.
But the festivities don't stop there. On May 20, Lionfish & Libations will be held at the HarborWalk Village. This event will feature various local brews paired with food from participating vendors, giving attendees a taste of the local cuisine.
"Emerald Coast Open and the Lionfish Removal & Awareness Day Festival continues to grow and provide awareness of lionfish removal, which lessens the threat to our native wildlife in Destin-Fort Walton Beach," said Alex Fogg, Coastal Resource Manager, Destin-Fort Walton Beach. "Our community sponsors make it possible for us to host an event that is not only educational but an enjoyable experience for families to attend on the Destin Harbor."
For more information, be sure to visit the official website at www.emeraldcoastopen.com. And for more information on Destin-Fort Walton Beach area, head over to www.destinfwb.com.
PROMOTED BY FLEET, SMITH & FREEMAN
Billy Bowlegs Pirate Festival & Torchlight Parade returns to Fort Walton Beach, May 19-22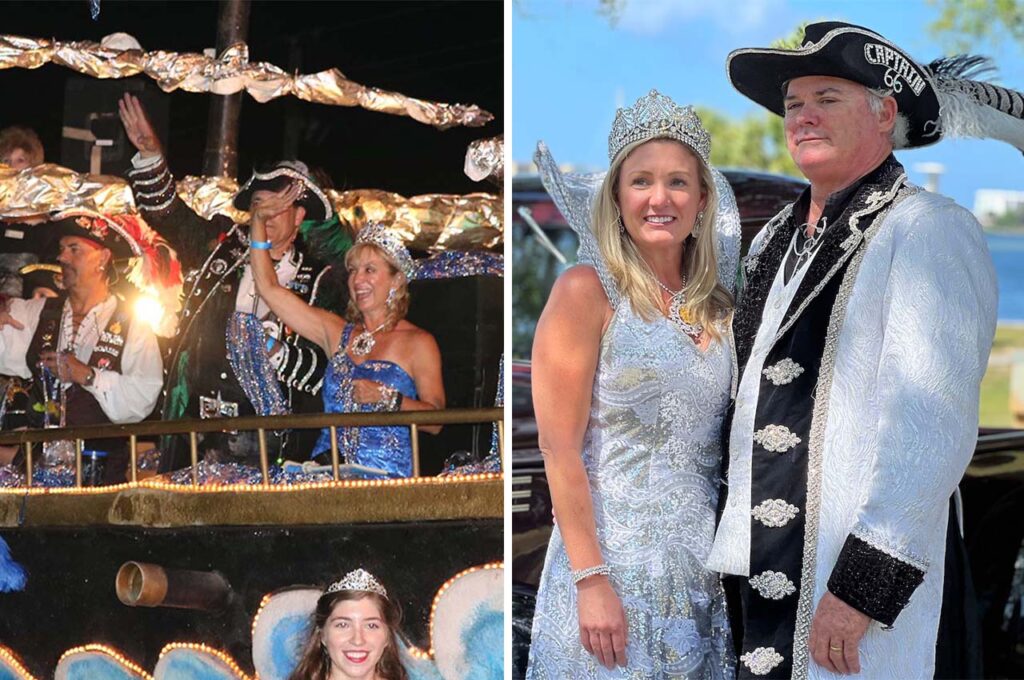 The 67th Annual Billy Bowlegs Torchlight Parade is back in Fort Walton Beach, and it promises to be a weekend filled with fun, entertainment, and plenty of pirate-themed festivities.
The Torchlight Parade, sponsored by Step One Automotive Group, will take place on Monday, May 22nd, 2023, starting at 7:00 p.m.
The parade will travel down Eglin Parkway from First Street to Hughes Avenue, and is expected to be a dazzling display of lights and music.
But the Torchlight Parade is just one of the many events taking place during the 67th Annual Billy Bowlegs Pirate Festival.
The weekend kicks off with the Skirmish on Friday, May 19th, where Captain Billy Bowlegs and his Honor Guard will try to land on Fort Walton Beach Landing. The Mayor and the Fort Walton Beach Police Department are ready to arrest Captain Billy if he attempts to land, but the pirate captain is not one to back down easily.
On Saturday, May 20th, Captain Billy and his Krewe will return, along with visiting Krewes from across the county, for the final battle to take over the city.
The Mayor will unleash a secret weapon to stop Captain Billy, but it will be no match for the pirate captain's forces. The Krewe will take over the city and celebrate their victory throughout the weekend.
The highlight of the festival is the Torchlight Parade on Monday night,where Captain Billy and his Krewe of pirates will march down the streets to celebrate their victory over Fort Walton Beach.
To enter the parade, interested parties can download the entry form on the Fort Walton Beach Chamber of Commerce website.
Below is a Weekend Music Guide from our friends at the Downtown Fort Walton Beach Organization!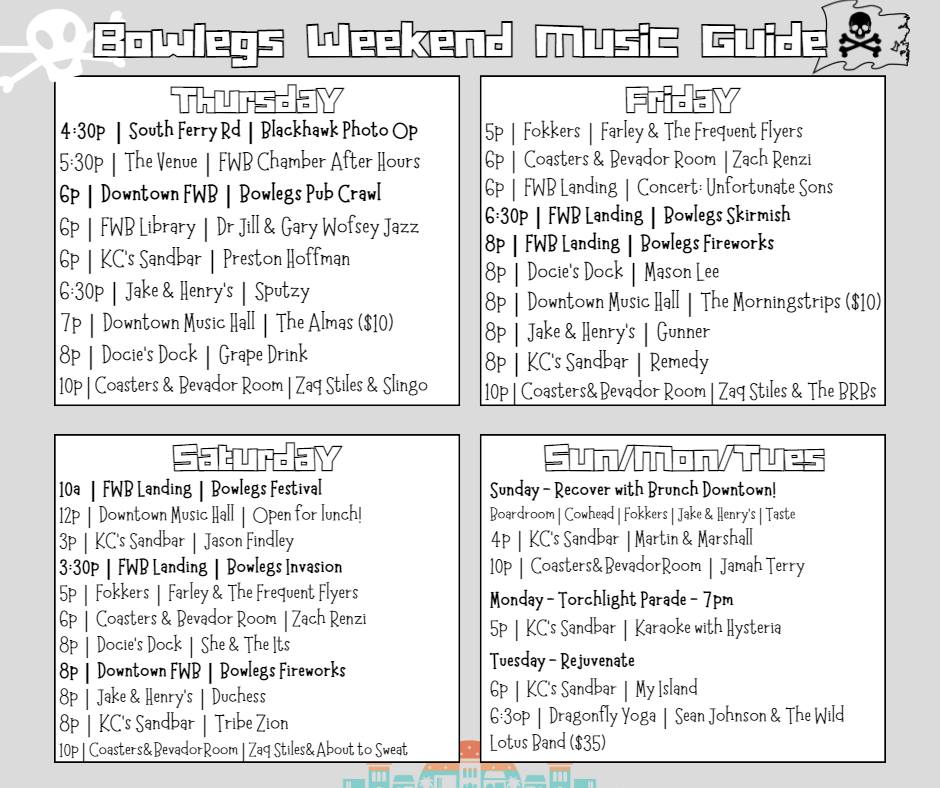 With live music, entertainment, fireworks, and plenty of food and drink available throughout the weekend, the 67th Annual Billy Bowlegs Pirate Festival promises to be a swashbuckling good time.
So put on your eye patch, grab your sword, and join the fun in Fort Walton Beach.
THE WEEKENDER
A few things to do around town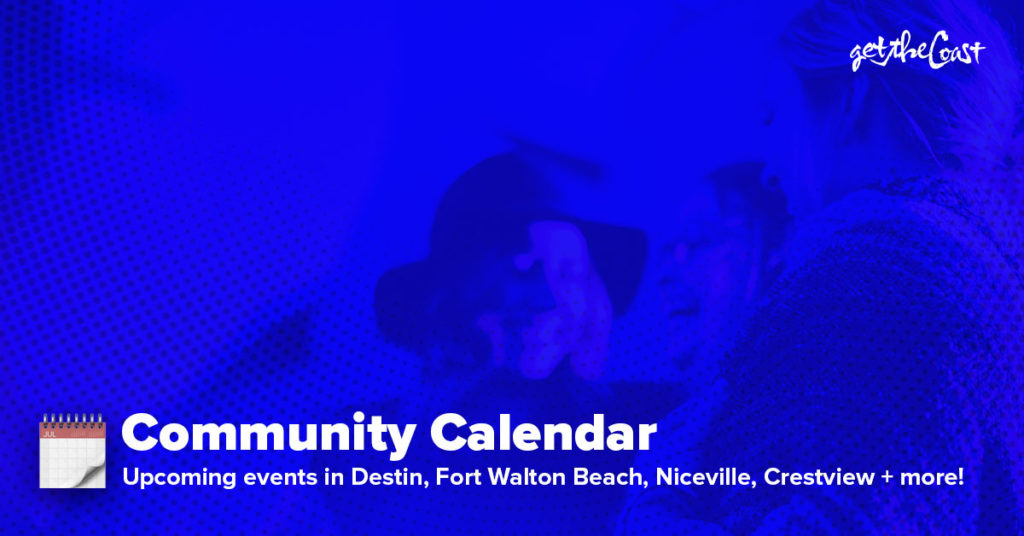 May 19, 2023 – 20th Annual Bob Hope Memorial Charity Golf Classic – $250 – View
May 20, 2023 – Karaoke at The Island Resort Cabana – View
May 21, 2023 – Scallywag Sunday – free – View
May 22, 2023 – Pirate Show – Free – View
May 22, 2023 – Movie Monday – View
May 23, 2023 – Boomin Tuesday – View
May 23, 2023 – Movies On The Beach: "MOANA" – Free – View
May 24, 2023 – C.A.R.E.ing for Turtles – $15 – View
May 24, 2023 – Wednesday Night Concert Series at The Village of Baytowne Wharf – Free – View
May 25, 2023 – Planetarium Special Feature: Arabian Nights – $8 – $12 – View
May 25, 2023 – Fly Guy Thursday – View
May 25, 2023 – Concerts in the Village: Sinfonia Gulf Coast feat. Morgan James and Symphonic Soul – View
May 26, 2023 – Okaloosa Shred It – Free – View
May 26, 2023 – Singo Music Bingo at The Island Resort Lounge – View
May 27, 2023 – Eglin AFB – GATE TO GATE Memorial Run/Walk – View
May 27, 2023 – Karaoke at The Island Resort Cabana – View
May 27, 2023 – Memorial Day Celebration – View
May 28, 2023 – The Destin Commons Market – View
GIVING BACK
Step One Automotive Group selects winning teachers in inaugural 'Learning Legacy Awards'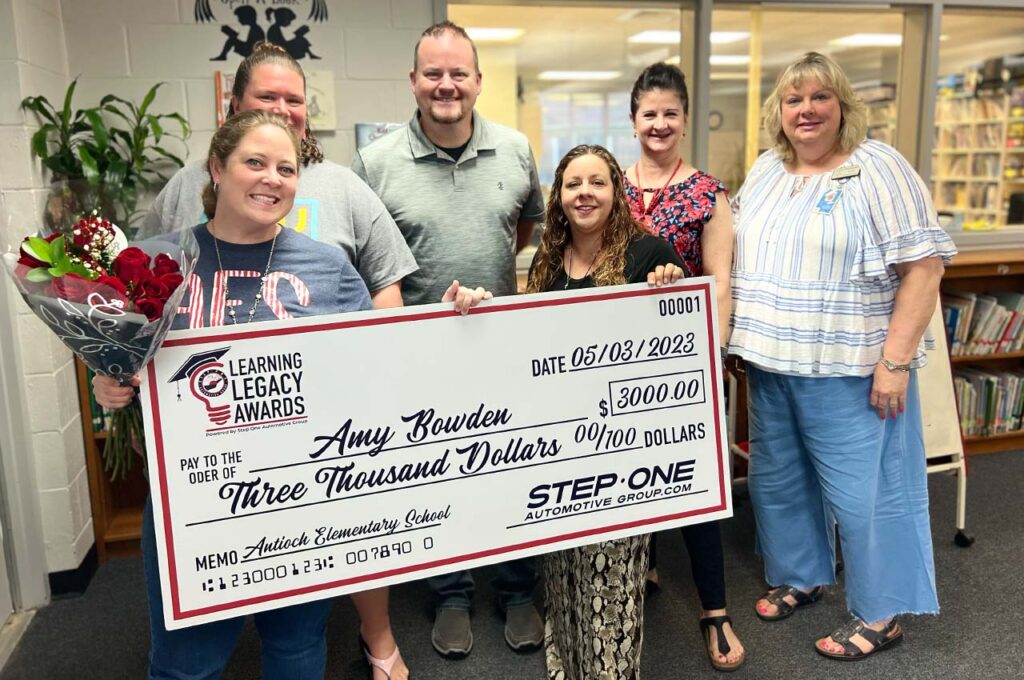 Step One Automotive Group has announced the winners of its 2023 Learning Legacy Awards. The Learning Legacy Awards provides three $3,000 grants to be used towards the implementation of innovative classroom projects. The program received numerous applications from public school teachers in Grades K-12 in Alabama, Florida, and Georgia.
After careful consideration, three outstanding teachers were awarded:
Amy Bowden, Antioch Elementary School in Crestview – K-5 Math, Science, Technology
Gavin Klinge, Pleasant Home School, Andalusia, Alabama – Grades 9-12 Anatomy and Physiology, Physical Science, Chemistry, Biology
Rhonda Mosley, Andrea B Williams Elementary School, Georgia – Grade 4 All Subjects
The winners were selected based on their innovative classroom projects, which should enhance the learning experience for their students and promote lifelong learning. In addition to receiving the grant, Learning Legacy award recipients will be required to provide monthly updates including receipts, photos, and videos of the funded project's progress until completion. Recipients will have 6 months to complete the funded project.
Amy Bowden from Antioch Elementary School in Crestview, was awarded the grant for her winning essay on the importance of engaging students with science and technology. She plans to use the award to purchase Merge EDU school-wide subscription, a resource that aligns with every single science standard for K-5th grade.
This purchase will allow her to motivate learners, transform their science instruction, and create endless possibilities for her students.
"We are excited about the potential for what can be done with the Merge EDU cubes and technology here at Antioch Elementary," said Amy Bowden, 2023 Learning Legacy Award Recipient. "We are not a Title 1 school (just barely) so we do not have access to the additional technology funds that many other schools have access to. This grant award is an incredible opportunity for our students."
"We are thrilled to be able to support teachers who are making such a significant impact on the lives of their students," said Maureen Bierman, Director of Marketing of Step One Automotive Group. "We believe in investing in the future of our communities, and these awards are a way to recognize and support those who are creating positive change in education."
For more information on the Learning Legacy Awards and to apply, please visit https://www.steponeautomotive.com.
SCHOOL
Destin High School battles financial issues amid tension between teachers and governing board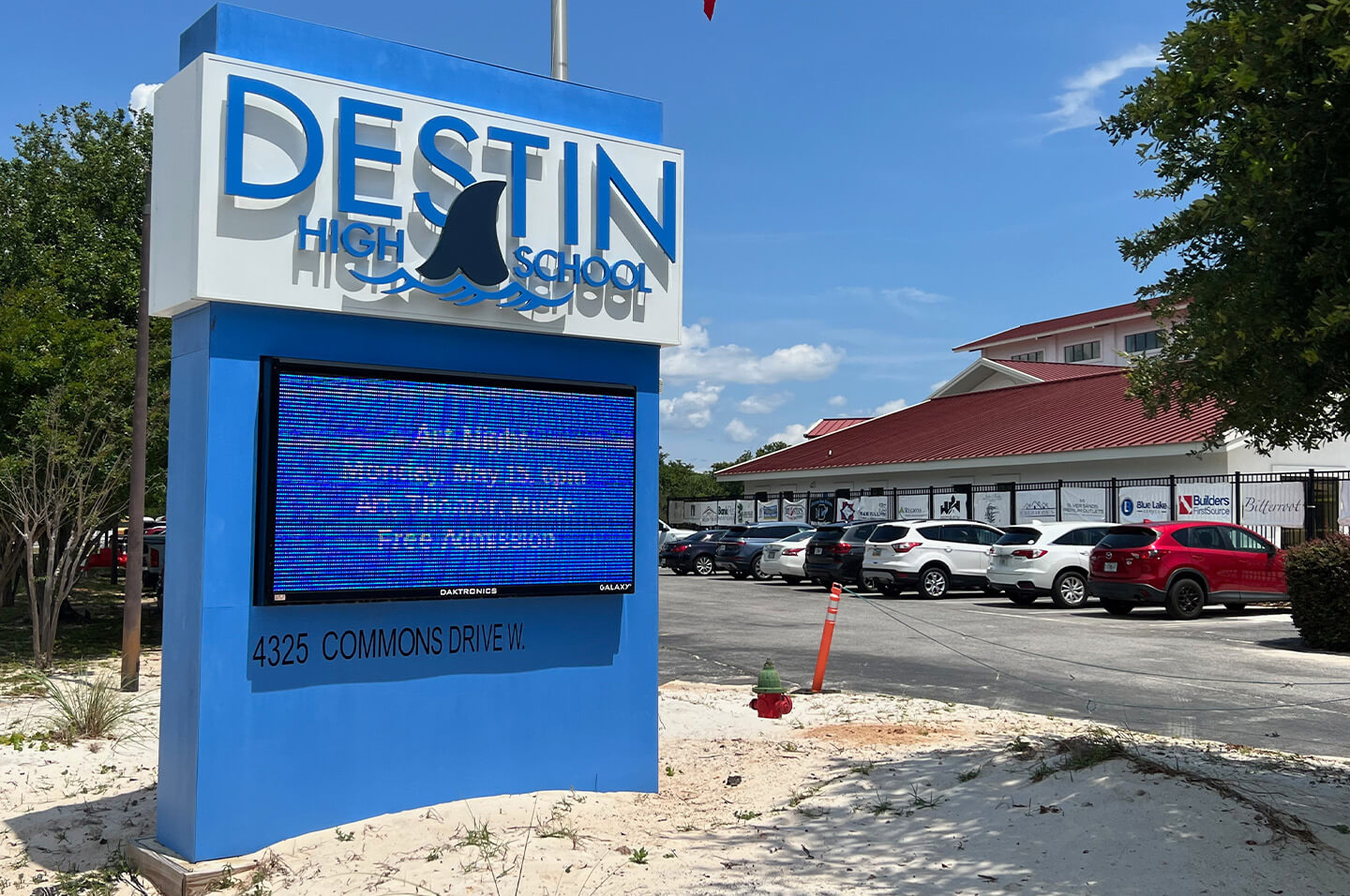 Destin High School is trying to navigate financial issues and internal conflicts as the 2022-23 school year comes to a close. The issues, according to a recent board workshop, stem from unchecked spending, missed budgetary projections, and a contentious relationship between the school board and school staff.
In late 2022, the school's financial troubles came to light. Despite a spending freeze initiated by Treasurer and Board Member Sarah Stone earlier this year, checks allegedly continued to be written for expenses up to $5,000. According to discussion at the workshop on May 8, the Principal is authorized to write checks for amounts under $5,000. All invoices over $5,000 have to be approved by the board.
Stone gave some insight into the amount of checks written during the workshop:
October: $63,000 total
November: 33 checks totaling $20,000
December: 56 checks totaling $59,000
The school's former financial services company, Red Apple, voiced concerns about losing control over the school's spending. Red Apple held public meetings with the school to prioritize expenses due to be paid.
According to Principal Christine Cruickshank, these expenses were for things like paying local vendors for school lunches, electricity, rental facilities, etc. Day-to-day operational expenses for the high school.
However, the financial strain became evident when comparing the school's salary and benefit costs to the funding received from the Florida Education Funding Program (FEFP). Those costs consistently exceeded the funding, culminating in a staggering 20% overage in March 2023, partly due to the inclusion of coaches' stipends. Here's the breakdown:
January – 101%
February – 112%
March – 120%
April – 109%
May – 90%
June – 103% (projected)
An issue seems to be the school's budgeting based on projected student enrollment (475 students), not actual instructional hours. This means that due to students being dual-enrolled or even opting for a study hall, the school would receive less FTE money from the state than expected. According to the March 2023 unaudited financials, the high school actually receives funds based on 437 FTE. 
By December 2022, the school had dismissed Red Apple, hiring School Financial Services in an attempt to rectify the situation. However, by this point, the process of recovering and reviewing records from Red Apple was slow and challenging.
The school also faced issues with its reserves, as they had to be used for unexpected expenses such as $50,000 for air conditioning and legal expenses. Stone told the crowd that the school budgeted $6,500 for substitute pay but is currently sitting at about $50,000 in sub pay. 
Still, as of the March financials, which is the one most recently completed, the school was over budget by $832,000 with most of that being due to unexpected costs, according to Cruickshank.
There is much more to this story. I dive into
The launch of 25 sports programs at Destin High School
Teachers not having access to fundraising money
Tension between the governing board and school staff
Destin High's Athletics Allegations and Tripp Tolbert's $1 million pledge
Cease and desist letter
What happens next
OK, that's all I have for you this morning! I hope you have a great Friday! And remember…the Heron Hunt is still going on and you could win $1,000. The contest ends on May 24, 2023.
p.s. What did you think of this morning's newsletter? Hit the reply button and let me know!
Published with ♥ by Get The Coast.
Did someone forward you this email? Subscribe here.
124 Eglin Parkway SE Fort Walton Beach, FL 32548