TOGETHER WITH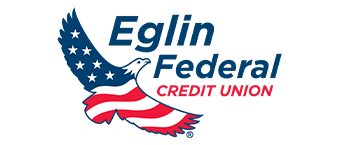 Good morning!
Today is the last day of school for students in Okaloosa County. Congrats to all of the graduating seniors across the school district! Summer is here!
Let's get to the news this morning…
WEATHER
Stormy weather the next few days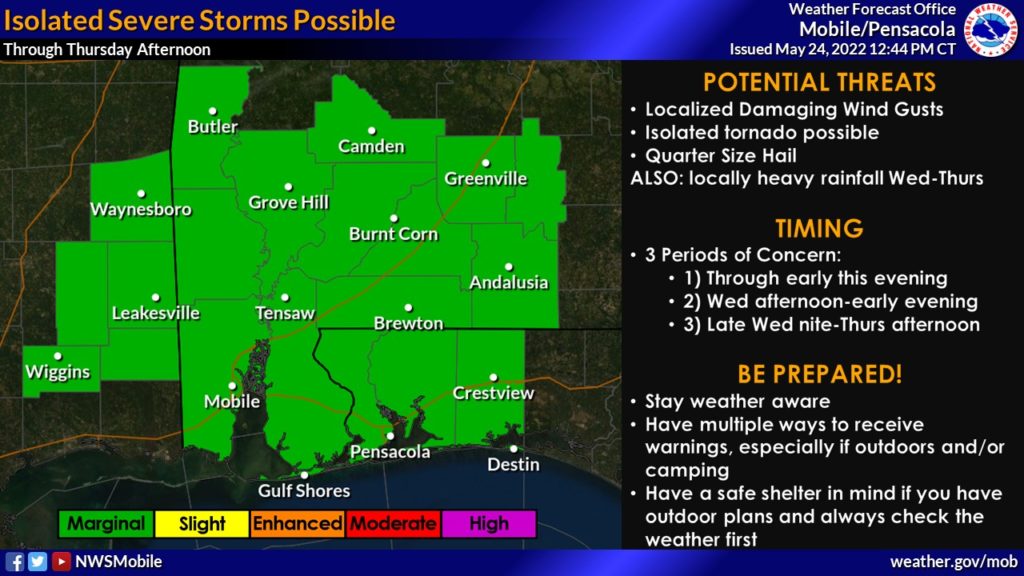 It's going to be another couple days of rainy weather….
According to the Okaloosa Public Safety Director Patrick Maddox, the stormy and unsettled weather pattern will continue today, through Thursday, as a series of systems passes over the area along with a cold front approaching from the west.
"This pattern will be supportive for the development of numerous showers and thunderstorms Wednesday, with the greatest coverage expected during the daytime hours," said Maddox.
An isolated severe storm (or two) will be possible during the day today. 
"We are closely monitoring for the potential of a more organized severe weather event on Thursday as the front moves across our area, but the overall severe weather threat will be dependent on the amount of daytime heating and instability," he said. "For now, the overall severe weather threat is MARGINAL today through Thursday, but it is possible the severe weather threat may increase on Thursday."
There is also an increasing potential for heavy rainfall and flooding concerns, especially going into the late Wednesday and Thursday time frame.
Stay safe out there!
SPONSORED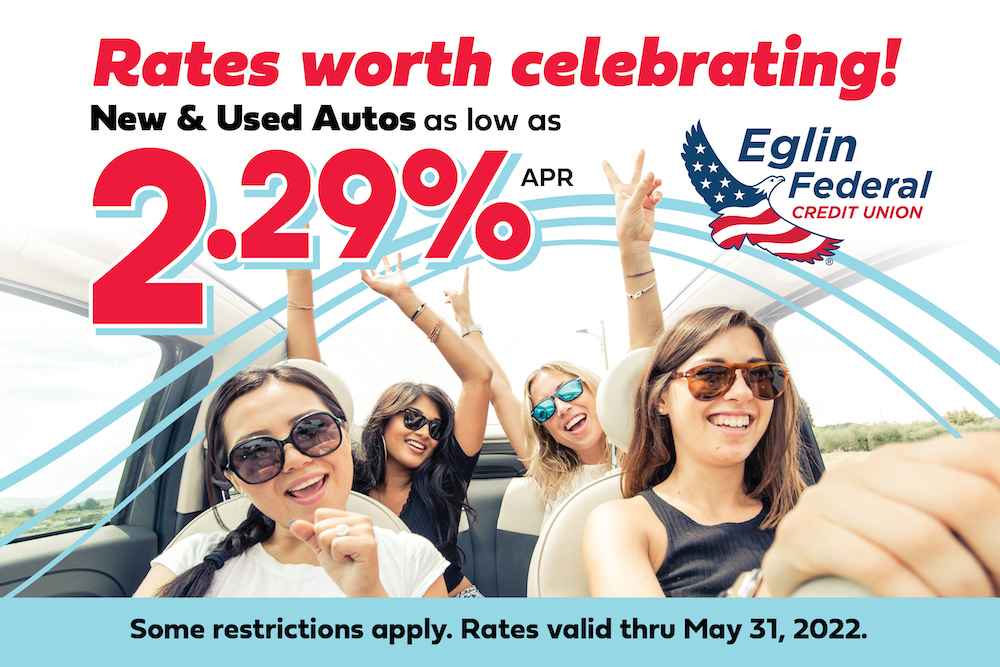 Get a new or used auto loan with rates as low as 2.29% APR for up to 66 months (some restrictions apply).
HURRICANE SEASON
Forecasters predict another 'active' Atlantic Hurricane Season for 2022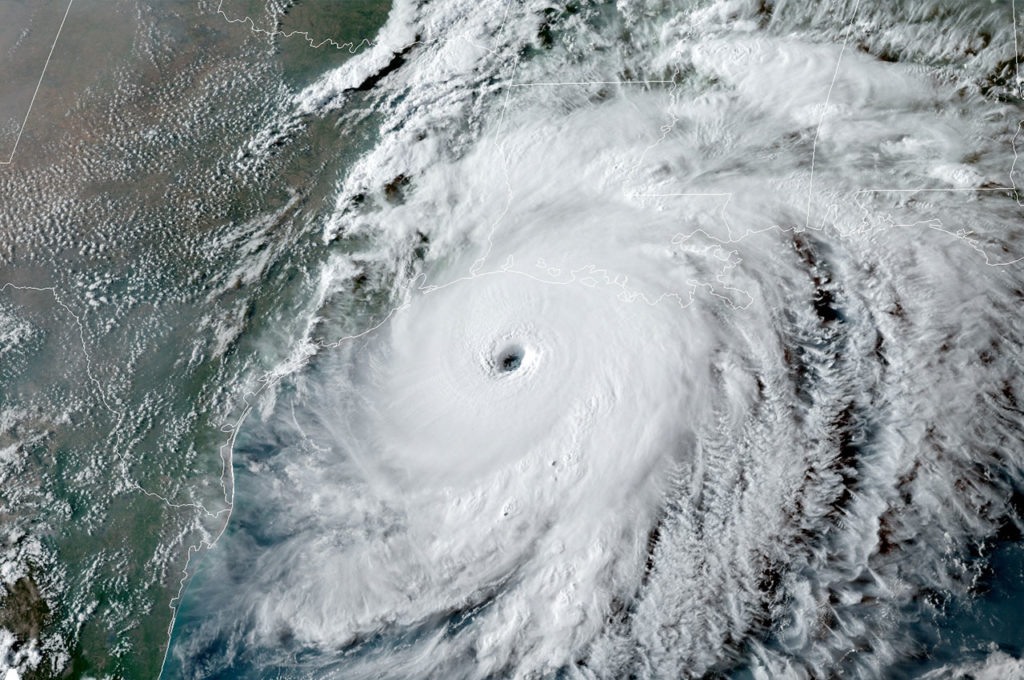 Forecasters at the NOAA NWS Climate Prediction Center predict another 'active' Atlantic Hurricane Season for 2022, which would make it the 7th consecutive above-average season.
NOAA's outlook for the 2022 Atlantic hurricane season, which extends from June 1 to November 30, predicts a 65% chance of an above-normal season, a 25% chance of a near-normal season and a 10% chance of a below-normal season.
For the 2022 hurricane season, NOAA is forecasting a likely range of 14 to 21 named storms (winds of 39 mph or higher), of which 6 to 10 could become hurricanes (winds of 74 mph or higher), including 3 to 6 major hurricanes (category 3, 4 or 5; with winds of 111 mph or higher).
NOAA provides these ranges with a 70% confidence.
The increased activity anticipated this hurricane season is attributed to several climate factors, including:
The ongoing La Niña that is likely to persist throughout the hurricane season.
Warmer-than-average sea surface temperatures in the Atlantic Ocean and Caribbean Sea.
Weaker tropical Atlantic trade winds.
An enhanced west African monsoon.
Hurricane preparedness is critically important for the 2022 hurricane season, just as it is every year.
The 2022 City of Destin Hurricane Guide is now available on the City of Destin website. This guide is designed to provide valuable information that you can use before, during and after a storm. Hard copies of the guide will be available at all city facilities as well as the Destin Chamber of Commerce. 
Additionally, here's how Okaloosa Gas can help too!
TAX FREE
Florida's hurricane preparedness tax holiday begins May 28
Ok, last mention of hurricane stuff today…😅
Florida's sales tax holiday for hurricane disaster preparedness begins this Saturday. Consumers can purchase qualifying disaster preparedness supplies exempt from tax during the 2022 Disaster Preparedness Sales Tax Holiday.
Passed by the Florida Legislature and signed into law by Gov. Ron DeSantis, the sales tax holiday begins Saturday, May 28 and extends through Friday, June 10.
During the 2022 Disaster Preparedness Sales Tax Holiday, the following qualifying items related to disaster preparedness are exempt from sales tax.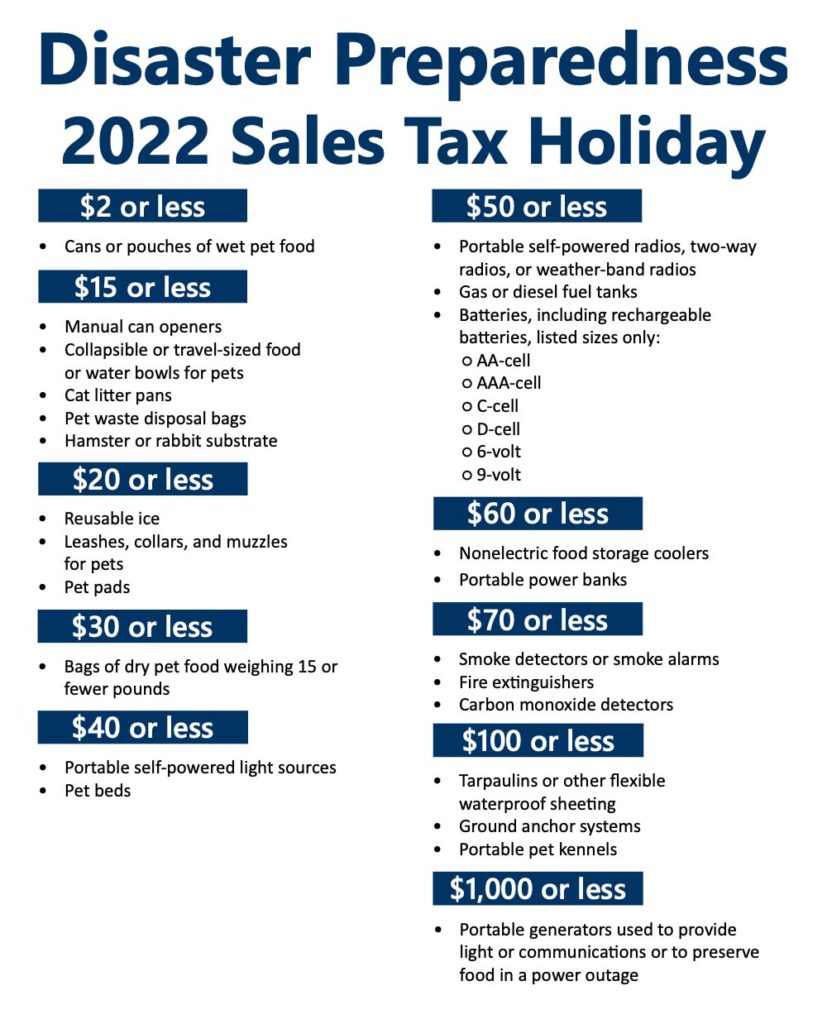 SCHOOL
Meigs Middle School students are focused on destigmatizing mental illness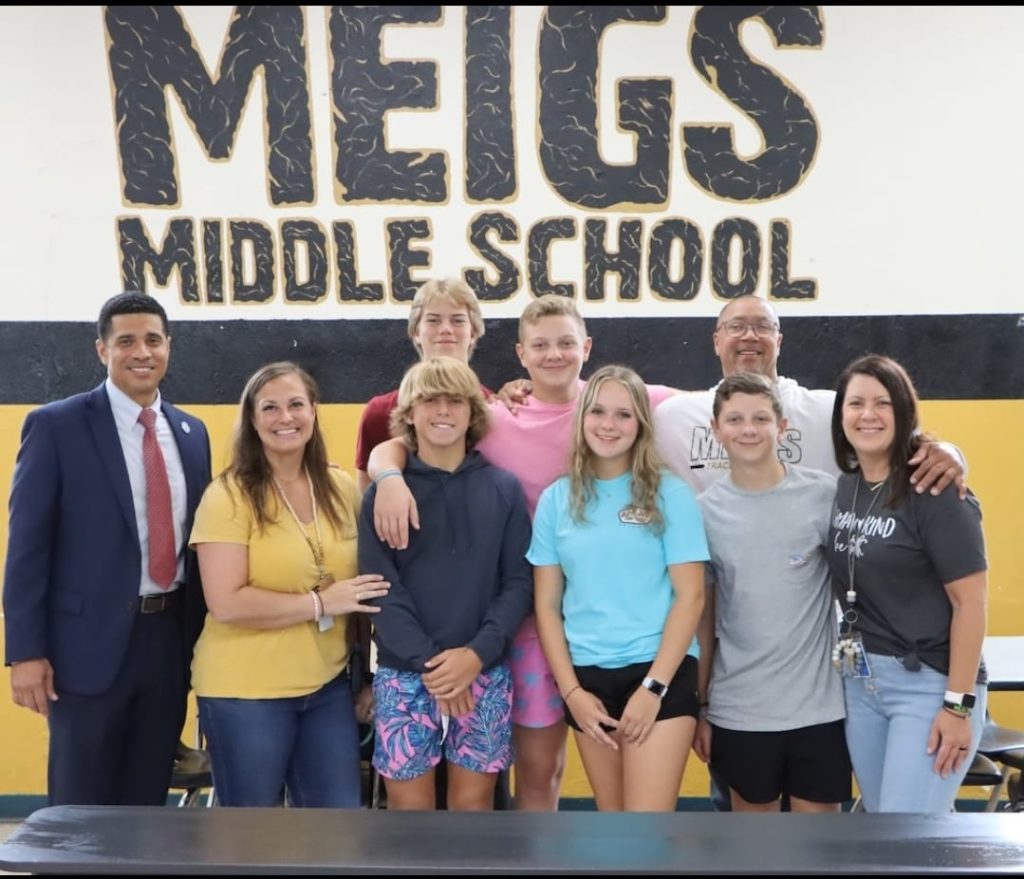 Meigs Middle School students are focused on destigmatizing mental illness and helping their fellow students with the challenges they may have.
HOPE Squad President McLaren Siner teamed up with a few 7th and 8th-grade athletes who are leaders on-and-off the field to accomplish this goal.
Siner, along with Parker Powell, Christian Nelson, Carter Powell, and Carter Marracco hosted two Mental Health Matters Mondays in the cafeteria during all three lunches.
These students walked around to each and every table of students, handing out LifeSavers (as an ice breaker), sticky notes with positive messages written on them, Resource Cards, and spoke with their peers about Mental Health Awareness Month as well as resources on and off-campus they could use should they find themselves in distress, according to Superintendent Marcus Chambers.
"My goal was to partner HOPE Squad with students whose peers see them as leaders within the school in order create opportunities for students who may need to talk about challenges they, or someone they know, may have," said Heather Powell, Mental Health Counselor at Meigs. "The more they have these conversations, the more comfortable they may feel to reach out to someone when they are in need."
Chambers says he is "proud to see our students taking the initiative to help their peers break the stigma of mental health challenges in such a compassionate way."
Go deeper: HOPE Squad makes big impact on Okaloosa students, High schooler selected for National Council
LIFESTYLE
Destin Pickleball Ambassador wants to see more courts added as the sport continues to grow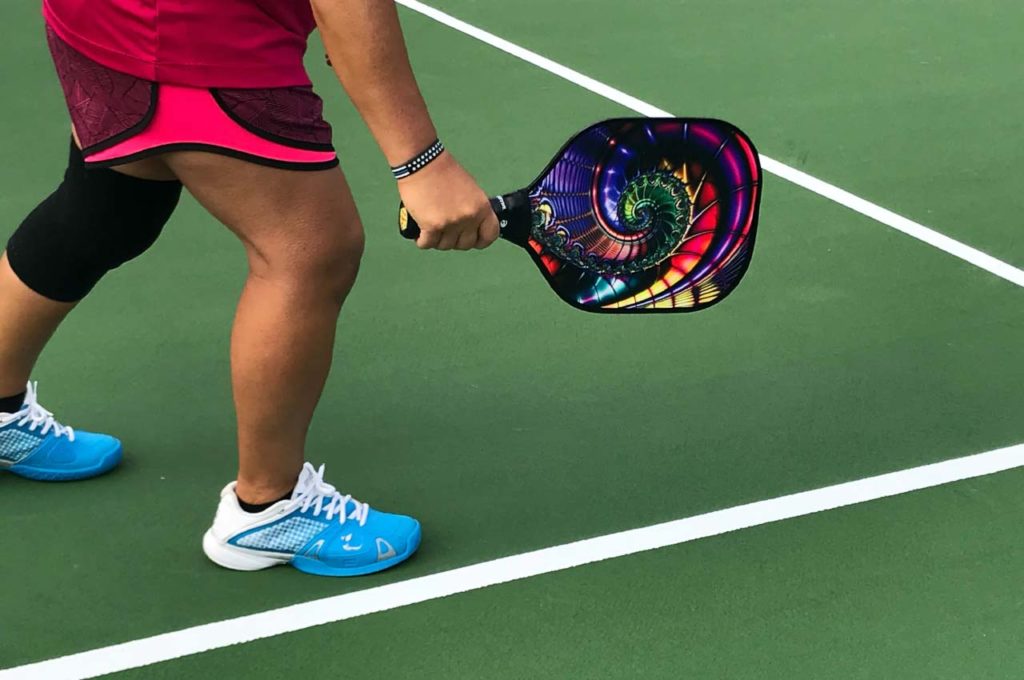 During last Monday night's Destin City Council meeting, Okaloosa County Pickleball Ambassador, Tracey Clinkscales, expressed her desire to expand pickleball within the Destin community.
During her presentation, Clinkscales went into detail explaining the specifics of the courts used for Pickleball.
"The dimensions of the pickleball court are 20′ x 44′," she said. "The net is hung 36 inches on each side and 34 inches in the middle. There's also a non-volley zone."
According to Clinkscales, this creates a current problem with having to share the courts with Tennis players, as the nets have to be constantly adjusted before and after games.
"It takes over an hour in the summer to get from Fort Walton to Destin," she said to the council. "It's a pain. There are currently no places to play in the evenings for people that commute to Destin everyday for work, or to go home."
Clinkscales talked about the social aspect of the growing sport, along with the increase in popularity and economic impact it brings. Using one example from Opelika, Alabama, which is around 4 hours away from Destin, she cites that 5 pickleball tournaments this year are estimated to bring in $2 million for 2022.
Opelika's largely successful implementation of their own 24 regulation-size Pickleball courts has seen many positive returns to their city.
Opelika estimates that around 1,200 people per month come to the area to play pickleball
"Most of Destin's area residents are going to compete in every single one of these tournaments," she added. "Just imagine how much money our residents are spending. Since it's over three hours away, most will be staying in hotels and eating at the local restaurants."
Another example given was the town of Hiawassee, Georgia. In 2019, they raised $217,552 with one tournament and 14 courts. The town has 981 people.
In regards to the success and popularity in Hiawassee, Clinkscales went on to quote a fellow Pickleball ambassador who was in charge of facilitating the Georgia project.
She says that "people have come to their facility and bought second homes just because Pickleball is an amenity."
The pickleball courts in the City of Fort Walton Beach were also referenced. Approximately $30,000 was used to turn 2 under-utilized and aging tennis courts into 6 successful pickleball courts.
The Fort Walton Beach Rotary Club held a tournament this year that raised $20,000 over a 3-day period using 6 courts.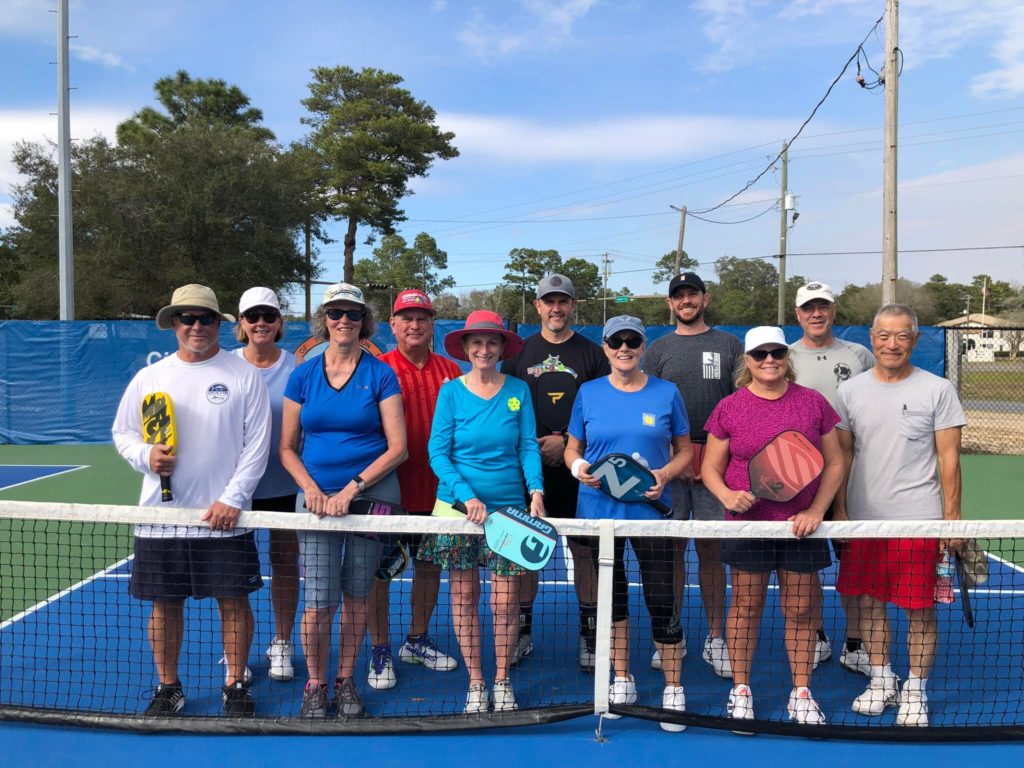 As for the expansion of pickleball courts in Destin, the city says they are looking at options as the Council did budget money for growth opportunities.
"We are looking for the right place to expand pickleball within the city of Destin," said Catherine Card, Public Information Manager for the city. "With limited green space left, we have to get creative and diversify to make the best use of the parks, while ensuring people remain safe."
Wanna play pickleball? You can play at the Destin Community Center. Sessions are Monday's from 12:30 until 3:30 pm & Wednesday's and Friday's from 10:30 am until 1:30 pm. The fee is $3 per session.
Space is limited so please call the Destin Community Center to register for a time slot.
Racquets and balls are available; just bring your gym shoes.
FOOD+DRINK
Get local food delivered to you at Crab Island, Norriego Point in Destin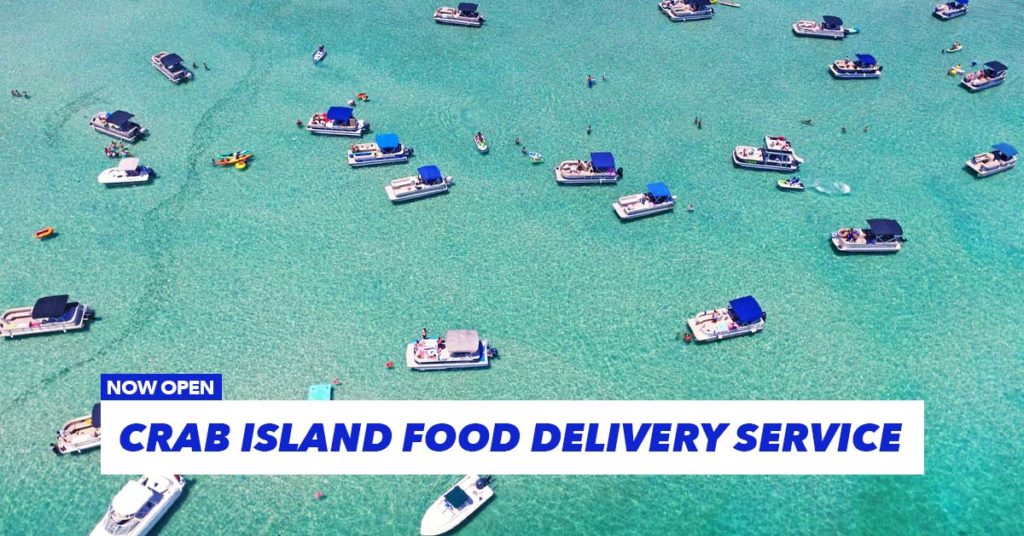 On Mother's Day 2021, Tollie Sterling and a group friends rented a pontoon boat for a day at Crab Island.
The group had intended to pick up a pizza at a local restaurant on the way out. It wasn't until they had found the perfect spot, dropped anchor, and let the kids jump in the water, that they realized they had forgot to stop and get the pizza.
"We didn't want the hassle of getting everyone back on the boat and motoring all the way back to the restaurant, so I thought I'd just have it delivered," said Sterling. "But after searching Google for 30 minutes, I realized that there was, in fact, no hot food delivery to the water."
That's when Sterling says she decided to make a go of it and start her shore-to-boat food delivery service.
"After 15 years of bartending, all I wanted was a job where I work daylight hours so that I could spend more time with my 6-year-old son every night," she said. "If I could make this business idea happen, he could even come work with me!"
Sterling says she spent last Summer running into every roadblock that you could imagine and making every mistake there was to make. Not only was she was shut down for not having proper permits or equipment, she was told by others that what she was trying to do just wasn't possible.
By mid-summer, she had depleted her savings, was borrowing money to pay rent, and was thinking it was soon going to be time to walk away and find herself another bar job.
Then…she found her groove!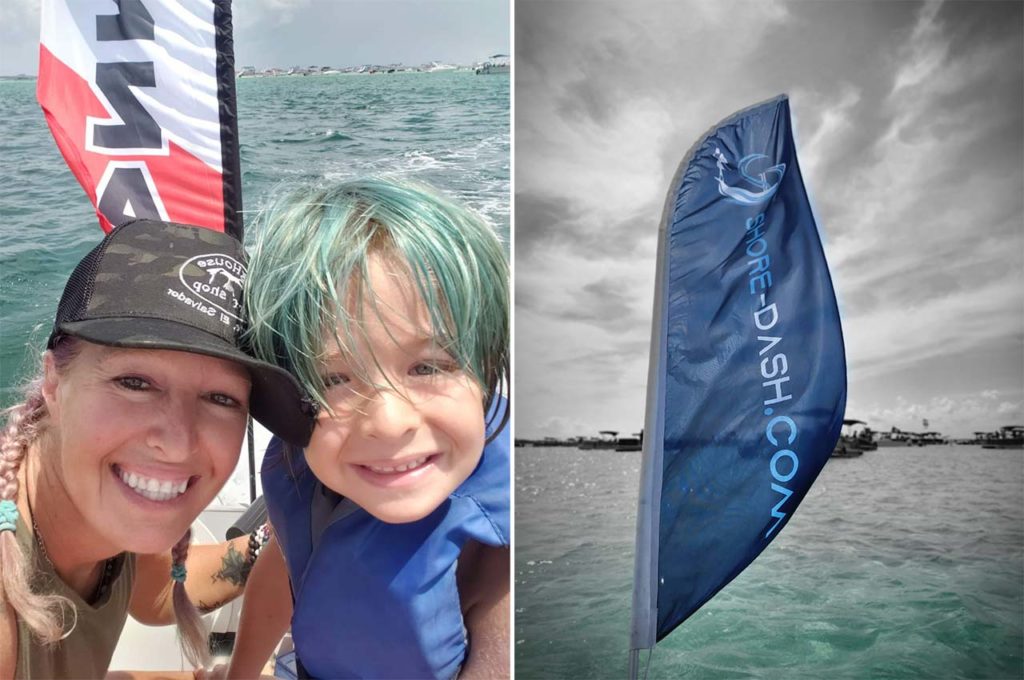 By the end of August, she was making 50-100 deliveries a day.
"Many of the local boat captains knew me as 'pizza girl'," she said. "My son was with me every day, learning about money, how to drive our little boat, and finishing up in time to buy himself a snow cone and eat dinner together."
Sterling wrapped up her season on Labor Day weekend.
"I was able to take a bit of time off after that, and really think about what we had done, and what we could do," she added. "And so, Shore-Dash was born."
Now, Sterling works with 4 local restaurants to deliver everything from pizza and wings, to fried shrimp baskets and tacos, to boiled crawfish and peel and eat shrimp, and even ice.
Participating restaurants include:
Destin Seafood
Gilligan's Seafood
Fatboys
Landsharks Pizza and Wings
Shore-Dash delivers to Crab Island and to the east side of Norriego Point.
Here's how it works
Each restaurant offers select items from their menus to ensure a timely delivery. Sterling says they may also have other items from different locations available on a day-by-day basis.
Once you're ready to complete your order, you will be asked to describe your boat at checkout. This will include the boat color, FL numbers on the side, and where you are in relation to any visible landmarks.
Once your order is complete, Shore-Dash will call you upon receiving your order to confirm your location. Sterling says that within 45-55 minutes, lunch will be delivered.
This year, Sterling and her partner, Bryan Garcia, are currently operating with two boats with the goal of having an additional two jet-skis by July 4th.
"My hope is not just to make money, but to be a part of this community," said Sterling. "To be a positive addition to the businesses around me, to serve my local members and visiting guests alike, and provide them with a service that can make their wonderful time in Destin, even better!"
Shore-Dash delivery times are 11:00 AM – 5:00 PM, with the last order being taken at 4:30 PM, 7 days a week. There is a $25 delivery fee. 
OK, that's all I have for you this morning! I hope you have a great Wednesday! 
p.s. What did you think of this morning's newsletter? Hit the reply button and let me know!
Published with ♥ by Get The Coast.
Did someone forward you this email? Subscribe here.
124 Eglin Parkway SE Fort Walton Beach, FL 32548