The Atlantic Hurricane season runs from June 1 to November 30, with an average season having 14 named storms, 7 hurricanes, and 3 major hurricanes (Category 3, 4, or 5 on the Saffir-Simpson Hurricane Wind Scale).
With the season approaching, it's important to be prepared ahead of time.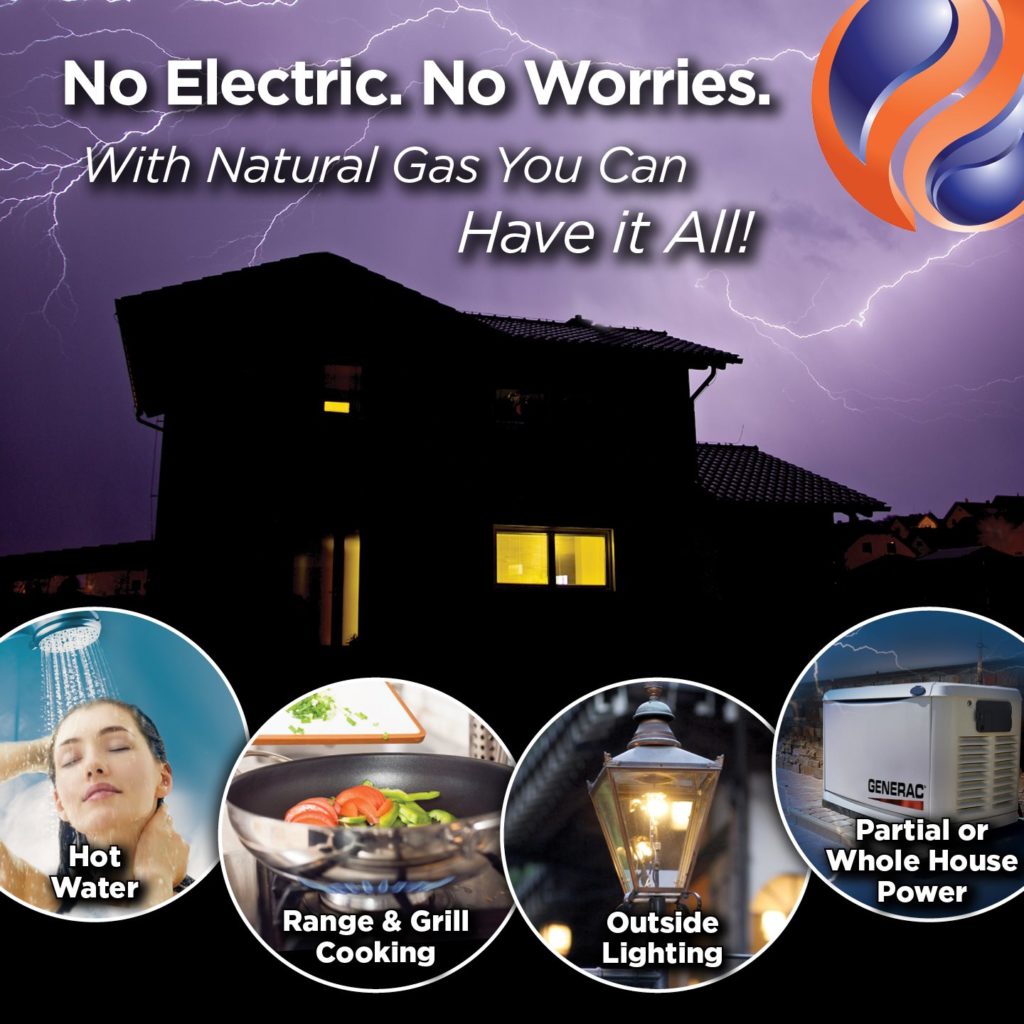 When it comes to hurricanes, there are different steps for before, during, and after the disaster that can go a long way in helping you and your family.
"Hurricane season is here and the top priority at Okaloosa Gas is the safety of the residents of Okaloosa, Santa Rosa, South Walton and Escambia counties," said Eddie Springle, VP of Marketing for Okaloosa Gas District. "Being a natural gas provider, it is our job to make sure everyone is aware of the steps to take in case they encounter any problems involving natural gas."
There are a few things you can do to prepare for a hurricane. 
Before the Storm
Build an emergency kit and make a family communications plan.
Visit ready.gov/hurricanes for methods on how to secure your home.
Know your surroundings and learn the elevation level of your property and whether the land is flood-prone.
Identify levees and dams in your area and determine whether they pose a hazard to you.
Learn community storm or hurricane evacuation routes. Determine where you would go and how you would get there if you need to evacuate.
During the Storm
Turn the thermostat to the 'off' position before evacuating.
Turn the shut-off valve to the 'off' position for any outdoor appliances.
Do not attempt to disconnect your gas service or work on or around your gas meter.
Do not relight any of your gas appliances.
Do not clear flood debris from your gas meter or any other gas appliance, including your water heater.
If it does flood inside the home or comes in contact with natural gas appliances, call Okaloosa Gas at 850-729-4700 so they can inspect your meter and your natural gas appliances for possible flood damage.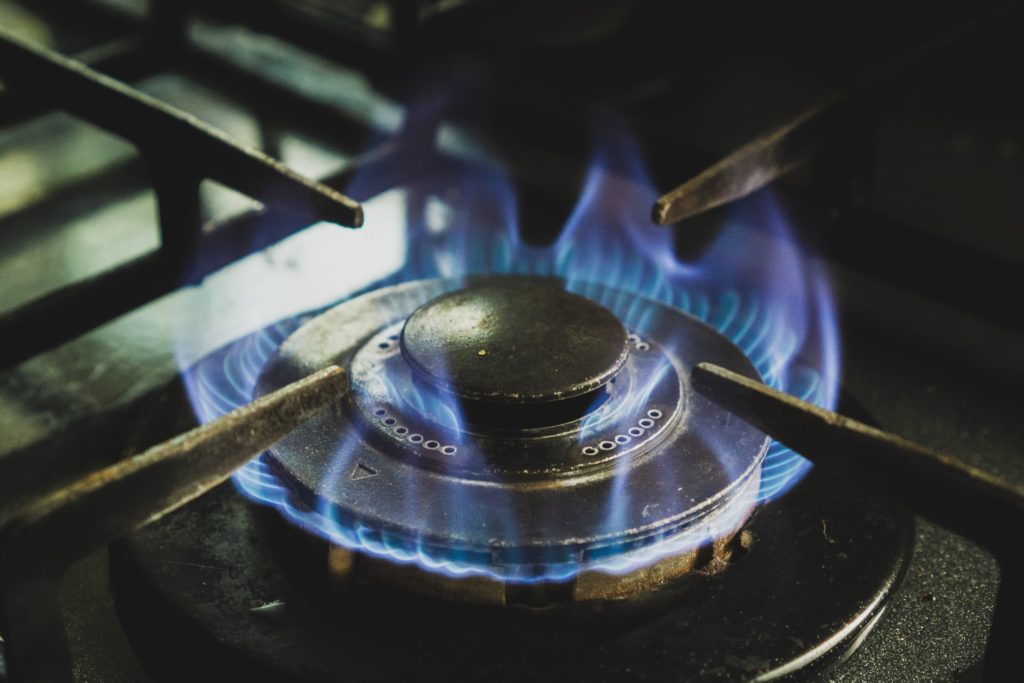 After the Storm
Check natural gas appliances first and check the smell for a possible natural gas leak.
Do not attempt to make repairs yourself or use unauthorized, unlicensed individuals to work on your natural gas appliances. That can be unsafe and may void your warranty.
Call 811 or visit sunshine811.com at least two full business days before digging or disturbing the ground in any way to avoid potential natural gas or other utility interruptions.
Unlike other energy utilities, natural gas is located in an underground network to avoid any disruptions. Power outages can last anywhere from a few hours to several weeks.
Springle says, "for the most part, all of your natural gas utilities should still work properly, even if the electricity is out." That means:
Hot showers – Natural gas tank water heater
Hot meals – Natural gas range or natural gas outdoor gas grill
Outdoor lighting – Natural gas lamps
No Power, No Worries – Natural gas whole or partial house generator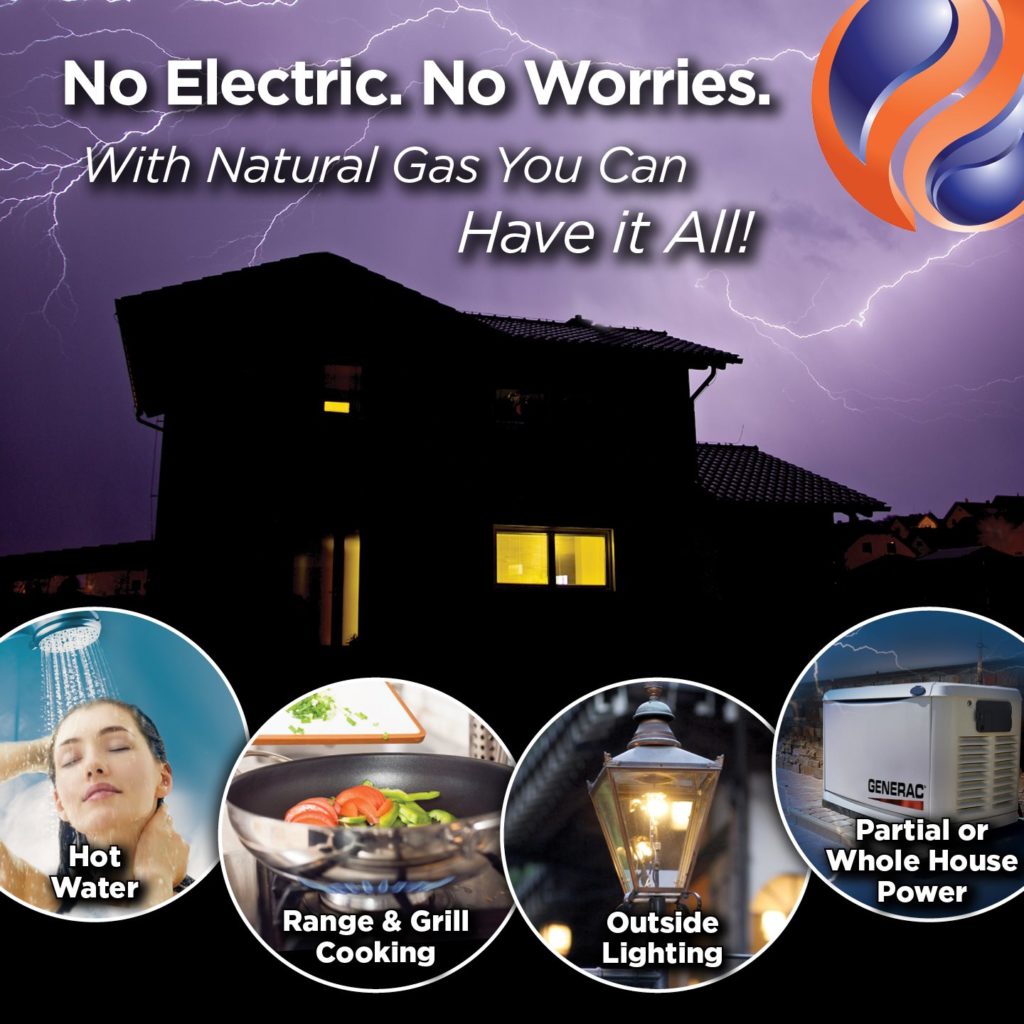 "The most important takeaway is NEVER be afraid to call Okaloosa Gas if anything seems wrong," added Springle.
Turn to the natural gas experts at Okaloosa Gas District and find out more about the utility you can count on. Visit OkaloosaGas.com